News
31 new movie sequels you didn't know about
The Hollywood sequel juggernaut lumbers on again, and there are another 31 new franchise extensions that are currently in the works. Get ready to be scared...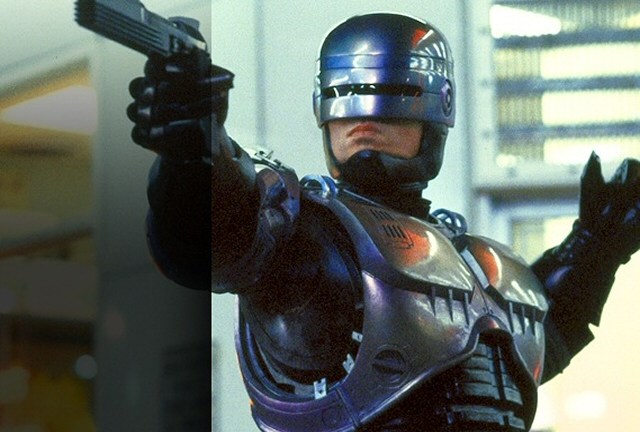 As proof that Hollywood absolutely, er, hasn't run out of ideas (ahem), may we present the latest 31 sequels – in various states of production – that news has emerged of in the last couple of months…
School Of Rock 2: America Rocks!
Jack Black's last bona fide hit, and one very much powered by its star, School Of Rock remains a fun, lively comedy that's well worth a spin. But a sequel? Apparently so. Mike White has confirmed that he's written a script for a follow-up, and Black has subsequently signed on to do it. Full steam ahead…
Sex And The City 2
We're no more inclined to see it than we were to see the first one, but the box office success of the SATC movie has meant that the button for a follow-up is about to be pressed. Expect all the cast to return, and we wouldn't be surprised to see it on screens in 2010.
The Simpsons 2
While he won't commit to any timescale on the project – unsurprising, given how long it took to get the first film sorted – Matt Groening has admitted that a follow-up is likely to be something they'll get to, even if there are no immediate plans on the horizon to press ahead with another feature.
Kung Fu Panda 2
If you have a big animated hit in the modern day world, you need to pump out a sequel. It's worked with Fox and the Ice Age films, and DreamWorks has three Shreks and soon two Madagascars to its name already. It's also put into production a second adventure for its summer hit Kung Fu Panda, and animation work has already, apparently, begun. Expect it in 2011.
300 2
It's now been confirmed that Warner Bros is after a sequel to the huge hit adaptation of the Frank Miller graphical novel, 300. The first film, released in 2006, made potloads of cash, and while it's tricky to work out which way a sequel could go, that hasn't stopped reports that Zack Snyder is being approached to direct again. We wait and see, but this one's a cert to happen.
Scooby Doo 3
Chances of this one seeing the inside of a cinema? Absolutely zero, as the box office performance of Scooby Doo 2: Monsters Unleashed means that this is strictly a straight-to-DVD franchise from this point forward. Directing Scooby Doo 3? Brian Levant, he who gave us big screen monstrosities such as the Problem Child and Flintstones movies. It's all being recast too, and will be a prequel to the first two films. Filming is due to start by late summer, presumably for release next year.
Top Gun 2
The rumour mill is suggesting that Paramount may be approaching Tom Cruise about a very belated sequel to the film that effectively made him a superstar. A script outline has been prepared for the film, and the idea is that Maverick would play instructor to a new recruit this time round. Sounds like a straight to DVD movie to us, and we can't really see it happening, but Cruise may well need a hit by the time the oft-delayed Valkyrie is released…
Wrong Turn 3
More straight to DVD goodness – or badness, depending on how you look at it – as the interesting original Wrong Turn movie gets diluted a little more, with another group of nobodies getting lost in the backwoods amid a collection of cannibals. Just an average day out, really. It'll be heading for the dusty part of your local Blockbuster in 2009.
Repo Man 2
It's rumoured, not for the first time, that Alex Cox wants to go back to his classic film and do a follow-up. According to Screen Daily, Cox has already written the screenplay for the film, which is working under the title of Repo Chick. He's reported to be looking for a studio to back the project right now.
Mamma Mia! 2
Hmmm. Take this one with a pinch of salt, but reports suggest that the Abba duo of Benny Andersson and Bjorn Ulvaeus would be open to a follow-up to the big screen adaptation of the musical Mamma Mia. Assuming it makes lots and lots and lots of money, presumably, which it's already started to do…
Blair Witch: The PrequelAs revealed here in our interview with Daniel Myrick, plans are afoot to revisit the legend of Blair Witch, with a potential prequel movie that digs into the mythology behind the first hit movie. No ideas of a date for this one yet, though.
Ong-bak 2
Tony Jaa is in post-production on a sequel to his 2003 international hit, although right now, that's pretty much all we know. Expect a release next year at the latest, though…
Kung Fu Hustle 2
Stephen Chow is one of our favourite directors, and we could watch something like Shaolin Soccer on a loop for days on end. His biggest international hit to date though has been Kung Fu Hustle, and he's in the process of penning a sequel. The film, which he's also, naturally, directing, is due out in China in 2010, with an international release likely to pan out in the twelve months that follow.
Resident Evil 4
Paul W S Anderson is in negotiations for a fourth big screen outing for the Resident Evil franchise. Given that the third made a surprisingly big trough of cash worldwide, we wouldn't rule out a fifth film, either. Anderson is unlikely to direct, but will produce and more than likely oversee some element of the story and scripting process. 2010 is the earliest that we'll see the film.
S. Darko
The follow-up to Donnie Darko, with the S standing for Samantha, will have no involvement whatsoever from Richard Kelly, the original's creator. It's already in post-production, with Chris Fisher behind the camera. He previously worked on Nightstalker, and an episode of the TV series Chuck. S. Darko is due for release in 2009.
Saw 6
Get ready to be depressed further. As someone who sat through and really liked the first Saw, the fact that the franchise has long ago lost any ingenuity that made it interesting is a miserable sign of the times. What's more, this year's Saw 5 isn't going to be the last, as the sixth film in the series is – confirming earlier reports – also going ahead. It's got a release date of 23rd October 2009, and we suspect it's only a matter of time before Saw 7 is announced.
Boondock Saints 2
Staggeringly, at least to anyone who watched the brilliant documentary Overnight, it seems that Troy Duffy may be about to get a new film off the ground. It's reported that a sequel to Boondock Saints will begin production shortly, pending a release presumably next year. The first film remains muddled but interesting, and has enough of a groundswell of support for it that this may just work…
Robocop
At first we suspected that MGM's planned Robocop revival would be more reboot than sequel, but it seems to be veering towards the latter (although it's safe to say that not too much attention will be paid towards, er, the third film). Darren Aronofsky is being courted for the director's chair, and that sounds like a promising move for starters, and the plot would see the Robocop programme being brought back to life a couple of decades after it was shut down. Sounds fun, and we may get it in 2010.
Scream 4
A new deal inked between Showtime Networks and The Weinstein Company has made specific mention of a brand new Scream movie. It's been little secret that many in Hollywood wanted to revive the cheap-to-make, quick-to-sell franchise that all but revived mainstream horror, yet none of the main players have expressed much in the way of interest. That Scream 4, however, has now been specifically mentioned in a deal makes it a very strong punt for the big screen. Expect more news on it in the next year or so, if they can persuade Neve Campbell to come back to the series…
High School Musical 4
You read it here last. It'll be heading direct to TV in 2009.
Hostel Part III
Eli Roth vacates the director's chair and also passes over scripting duties for the third Hostel movie, that he'll instead produce. The executive producer on the first two films, Scott Spiegel, instead takes on writing and directing. Spiegel also made, among others, From Dusk Til Dawn 2. The suspicion is that it'll be a straight-to-DVD project when it arrives in 2010.
Bourne 4
Producer Frank Marshall has signalled his intent to get a fourth Bourne movie into production in 2010, even though they've run out of Robert Ludlum books to, well, pretty much ignore. Matt Damon is likely to sign on if Paul Greengrass can be lured to direct. We suspect that this one's likely to come together from early report, but won't hit the big screen until 2011 at the earliest.
Iron Man 2
No surprises here that the sequel to Iron Man has already been announced, as the original slides its way into $300m territory at the US box office. Jon Favreau is once again directing, and a release date of 30 April 2010 has already been inked in. Robert Downey Jr will, of course, be returning too.
Mission: Impossible 4
The latest reports are that Paramount hopes to have the fourth instalment of the Mission: Impossible franchise into cinemas in 2010. Current speculation suggests that Tom Cruise will, after all, be returning to the series too, although Brad Pitt has been linked with the lead role this time round as well. Expect the details to become clearer over the coming months.
Wanted 2
You cross the magical $100m mark at the US box office in two weeks, and it's going to take a force of nature to stop Hollywood ordering up a sequel. Director Timur Bekmambetov is involved with the sequel, and the plan is to sign up James McAvoy again in due course. We suspect if it goes ahead, as it's almost certain to, that Wanted 2 will hit cinema screens in 2011.
Beverly Hills Cop IV
The magic words – Brett and Ratner – have served already to dampen enthusiasm for a film that you suspect Eddie Murphy needs more than the rest of us. Ratner is the director of choice for the project, and the film is currently in development for a 2010 release. We can wait.
Pineapple Express 2
We've not seen the original yet, but Seth Rogen has already confirmed that he'd be up for a sequel to his stoner action flick. Given that Rogen's star in Hollywood right now is burning very brightly, we suspect that he may get his wish.
The Departed 2 and 3
It's already been mooted that a sequel to Martin Scorsese's Best Picture winner The Departed could be in the works, not least because the film that it was a remake of – Infernal Affairs – spawned a trilogy. But the reports now are of two films, rather than one, with both a prequel and sequel potentially in the offing. Scorsese is involved with both, as is screenwriter William Monahan, and there's even a rumour of getting Robert De Niro involved. Now that's be good…
Hellboy 3
It'll be Guillermo del Toro's final Hellboy film (and we've got an interview where he talks about it here), and it's got to wait in line until after he makes the two Hobbit movies, yet Hellboy 3 is all but certain to go ahead, given the spectacular opening weekend enjoyed by the second film. Expect all the usual suspects to return, and expect a release somewhere around 2012, if Mr del Toro's schedule frees up in time.Batman 7
There's rumours, given the box office performance of The Dark Knight, that they may be making another Batman film. What do you think the chances of that are?
Leave your thoughts and fears in the comments box…