News
Danny Boyle's 28 Months Later May Have Finally Found Some New Hope
Danny Boyle and Alex Garland have finally made some progress on the 28 Days Later threequel. But will it ever actually hit the big screen?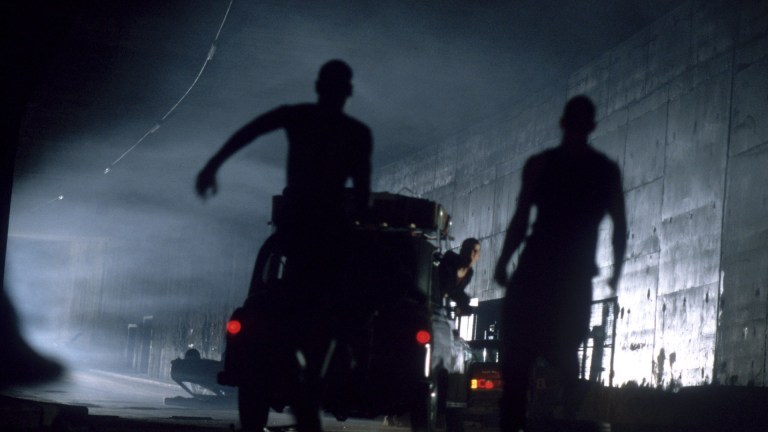 It's one of the biggest cliffhangers in modern horror movie history. After another disaster in the streets of London, a second outbreak that has extinguished all hope of re-establishing society in the UK, the Rage Virus has finally found its way to mainland Europe. We watch as infected rush through the streets of Paris, a bloodthirsty horde charging toward the Eiffel Tower. It's clear that this is only the beginning, that infections in France will lead to outbreaks all over the continent and beyond, like a domino effect. The world is certainly doomed this time.
That was the ending to 28 Weeks Later, the bleak continuation to Danny Boyle and Alex Garland's classic indie horror hit from 2002. When the sequel released in 2007, helmed by Juan Carlos Fresnadillo, it seemed to solidify 28 Days Later's status as a franchise starter. There were even tie-in comics made at the time!
And then silence. Despite favorable reviews (no, it's not as good as the original but still worthwhile), 28 Weeks Later fell about $20 million short of the first film's global box office. It brought the fledgling franchise to a screeching halt.
There's more to it than that, of course, as Garland himself hinted when he was asked about a third film in 2010: "I'll answer that completely honestly. When we made 28 Days Later, the rights were frozen between a group of people who are no longer talking to each other. And so, the film is never going to happen unless those people start talking to each other again."
In fact, in the 15 years since the release of the last movie, Boyle and Garland have often been asked for status updates on a potential 28 Months Later. In 2015, Garland confirmed to IGN that "serious conversations" were happening to get the third film off the ground. In 2019, Boyle revealed to The Independent that the movie was officially in the works with Garland. Three years later, still no word on production (although we'll chalk that one up to the real pandemic that's happened since then).
Now, we have yet another update, and a new hope that 28 Months Later will finally get made. Speaking to NME this week, Boyle confirmed that Garland has penned a script with a "lovely idea" and that he's considering returning to the director's chair for it.
"I'd be very tempted [to direct it]," Boyle said. "It feels like a very good time actually. It's funny, I hadn't thought about it until you just said it, and I remembered 'Bang, this script!' which is again set in England, very much about England. Anyway, we'll see… who knows?"
The focus on England could mean the third film wouldn't follow up on the cliffhanger at the end of 28 Weeks Later — or perhaps it could be an inverse situation where the UK is the only nation in the world who's now Rage Virus free… That certainly would be a different direction than the first two, a sort of Day of the Dead scenario where survivors are watching the end of the world from the safety of their own walls. (Boyle does love the most ambitious of George A. Romero's zombie films.)
Best of all, both Cillian Murphy and Imogen Poots have said in the past that they'd be up for returning to the 28 Days Later universe. Murphy even reiterated this to NME in the same interview this week.
"Every time I do bump into Danny or Alex I always mention it," Murphy said. "Because I showed it to my kids recently, some Halloween about four or five years ago, and they loved it. It really stands up, which is amazing for a film that's 20 years old. So yeah, I love the idea and it's very appealing to me."
The question is whether the film will finally get off the ground now that there seems to be interest from both Boyle and Garland, as well as the actors. Is an official 28 Months Later announcement imminent? Boyle still won't commit but he's hopeful about the threequel's chances, especially in today's climate.
"It might come back into focus because one of the things that's happening in the business at the moment is it has to be a big reason for you to go to the cinema, because there are less and less reasons," Boyle said. "It's hard for companies distributing films and for cinema chains to show films, they're struggling to get people into the cinema unless it's something like Top Gun: Maverick or a Marvel. But a third part would get people in, if it was half-decent."
In other words, we'll just have to wait and see.