Features
25 DVD special edition names that won't ever be chosen
As Paramount names another special edition DVD after a quote from a movie, we come up with further suggestions to help the movie studios out....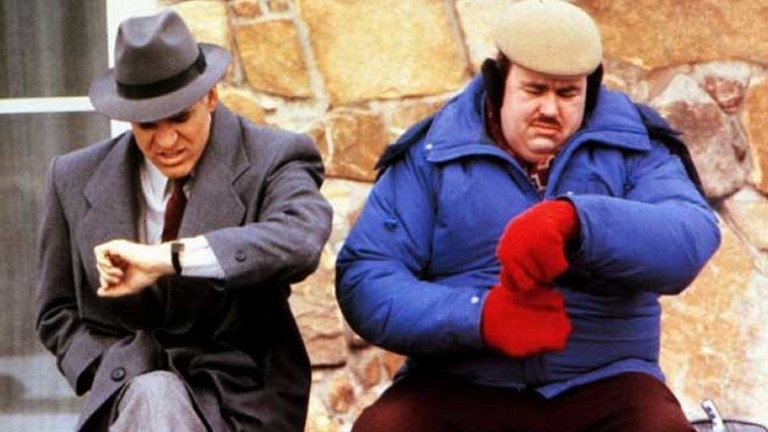 We were intrigued to read that Paramount is set to release over in the US this October a brand new DVD of Planes, Trains & Automobiles, called the 'Those Aren't Pillows Edition'. You may recall that it named its double-dip DVD release of Ferris Bueller's Day Off the 'Bueller, Bueller. Bueller Edition' once upon a time, and we're intrigued by the idea of coming up with fresh names for yet more DVD special editions by just gleaming a quote from the film concerned. Here, therefore, are our suggestions for how the studios could do just that, along with one or two more special edition names that we'd love to see on the side of some DVD packaging.
Do you think any of these would sell? Do you think Walmart would even put them on their shelves?
Without further ado…
Team America World Police: The Worthless Alec Baldwin Edition
Forrest Gump: Stupid Is As Stupid Does Edition
Anchorman: You Are A Smelly Pirate Hooker Edition
Goodfellas: The Funny How? Edition
The Naked Gun: Nice Beaver! Edition
The Truman Show: Dicer, Grater, Peeler, All In One. Never Needs Sharpening, Dishwasher Safe Edition.
Parenthood: The Show Him Honey Edition
The Wedding Singer: The I Hope You Fucking Choke Edition
Turner & Hooch: The Dog Dies At The End So Get K9 Instead If You Want The Happy Version Edition
In The Loop: The Punch You Into Paralysis Edition
In Bruges: The That's For John Lennon Edition
Sexy Beast: The Cock Of The Walk Edition
City Slickers: Face Like A Saddlebag Edition
Armageddon: The Pay No Taxes Edition
Scooby Doo: The Audience Cut
Men In Black: Kiss My Furry Little Butt Edition
Roxanne: The Who Mows Your Nose Hair Edition
Full Metal Jacket: The Best Part Of You Ran Down The Crack Of Your Momma's Ass Edition
Pulp Fiction: The Did I Break Your Concentration Edition
Aliens: Assholes & Elbows Edition
Airplane: The Sniffing Glue Edition
A Fish Called Wanda: The Sheep That Could Outwit You Edition
Monty Python's Life Of Brian: Not The Messiah Edition
The Last Boy Scout: Which Of You Looks The Most Like My Dick Edition
South Park: Bigger, Longer & Uncut: Shut Your Fucking Face Uncle Fucker Edition (renamed the Blame Canada Edition in Canada)
And one extra – this will sort out the geekier among you…
Casablana: The Clamp Cable Network Edition
Add your own suggestions in the comments!