News
21 Forgotten US No. 1 movies from the 1990s
The 1990s: a time when Sleepwalkers, Burt Reynolds, No Escape, Chevy Chase and F/X/2 could top the US box office...
By the 1990s, studios were waking up to movie marketing, and the era of the blockbuster. Tim Burton's Batman, released in summer 1989, had introduced the idea of a big opening weekend, and modern movies now target their promotional work to get just that. As such, it's harder and harder for smaller films to snare the top slot at the US box office, even for one weekend.
In the 1990s, particularly the first half of the decade, that wasn't so much the case though. In fact, many films that have long since fallen from the public conscious topped the chart. And in this piece, I've tried to capture some of them. So I figured I'd start with the highest profile of these 21, and to see how I got on from there…
Bird On A Wire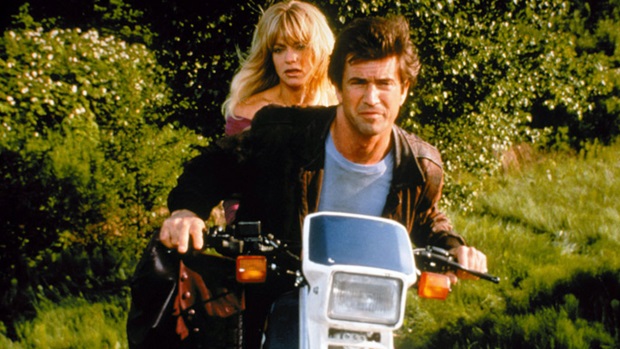 May 1990
Let's start with one of the higher profile examples. Bird On A Wire was a tepid star vehicle, starring Mel Gibson and Goldie Hawn. This was Gibson pre-Braveheart and other well-reported matters, and Bird On A Wire was followed by the equally-coolly received Air America, co-starring Robert Downey Jr.
The film opened wide in the US in May 1990, spending just one week at the number one slot. Its $15.3 million opening weekend was impressive though, and it would prove to be a good, solid hit for Universal. Albeit one that barely gets a whisper, some 25 years later. That said, its fate was more favourable than some of the others we're about to discuss…
F/X/2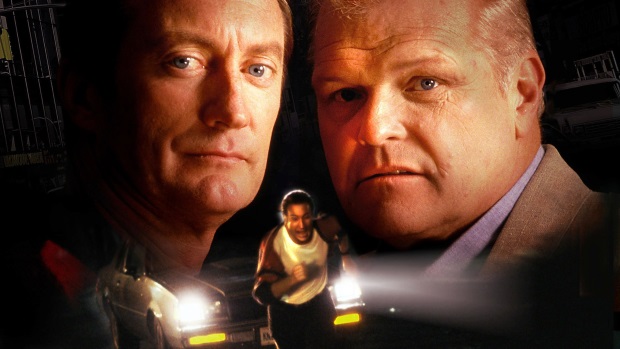 May 1991
Inevitably, a site such as Den Of Geek attracts a fair share of critics. But few of them have really hit one of our Achilles' heels: not enough coverage of Brian Dennehy.
The mighty Dennehy co-starred with Bryan Brown in this slightly undercooked sequel to the lots-of-fun F/X. It's another buddy cop movie that uses special effects (as a plot point) to help catch a serial killer. When the film underperformed at the box office, any plans for F/X/3 – not that we knew of any – were presumably iced. It didn't help that its backer, Orion Pictures, was about to hit serious problems of its own. F/X/2 was replaced at the top spot, incidentally, by the underrated What About Bob? That's certainly a film worth a look.
Some fun trivia for you, too. Bill Condon, who would go on to direct Dreamgirls and the last Twilight films, penned the script. And the movie was co-produced by the late Dodi Fayed.
Other People's Money
October 1991
A $5 million opening weekend would be regarded as poison in the current box office climate, but it was a tidy sum for Norman Jewison's adaptation of Jerry Sterner's play. Danny DeVito played a corporate bastard in this one, alongside the late Gregory Peck in his final meaty role. DeVito's character is Larry the Liquidator, and the central question of the money was whether anything could be seduced by Other People's Money. The film's not too bad either, although there's a sense it probably worked better on stage.
Still, it took a tidy $25 million at the US box office, against not very positive reviews.
Curly Sue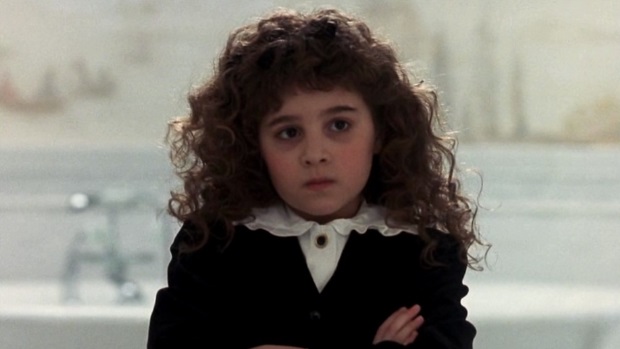 November 1991
Warner Bros had high, high hopes for Curly Sue, the film that would be the last directorial effort of the late, great John Hughes. On paper, it looked like it tapped into what made the Home Alone films so popular. But the combination of James Belushi and newcomer Alison Porter as a pair of scammers just trying to get their next meal never caught on. It took three weeks for the film to get to the top of the US box office, and while Curly Sue was hardly a disaster – it turned a profit – it was hit for its sentimentality, and did just a fraction of the business Home Alone had done the year before. John Hughes, stung by the criticism of it, would begin his retreat from the movies. Scorsese's Cape Fear, meanwhile, would topple Curly Sue from the number one slot.
Medicine Man
February 1992
Had fate taken a different turn, then director John McTiernan would have been working on what became Patriot Games for release in 1992. After disagreements over the direction of the Jack Ryan series following his work on The Hunt For Red October, McTiernan opted instead to reconnect with the star of that movie, Sean Connery, for Medicine Man instead.
Boasting, er, not Lorraine Bracco's finest work, Medicine Man is a poor mix of drama and action in truth, albeit one that boasts an excellent score. Still, whilst the Brazilian rainforest setting gives the movie some distinction, there's little to actually enjoy. Connery's star power helped it just turn a profit, but after one week at number one in the US, it was dethroned immediately by Wayne's World, which would top the chart for the next five.
Sleepwalkers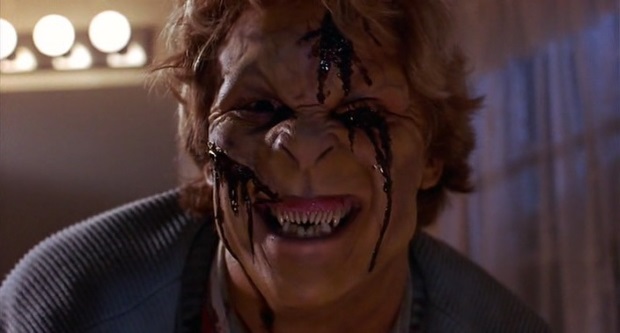 April 1992
When Sleepwalkers topped the US box office, it knocked White Men Can't Jump from the top slot, but only stayed there for a week before Basic Instinct reclaimed the number one position.
Sleepwalkers is a rare Mick Garris/Stephen King film to see the inside of a multiplex (the only one as far as I can tell, but somebody feel free to prove me wrong), but it's not one of his best. This one's not based on a book, rather that King wrote the screenplay direct. He cameos in the film too, of course. The film involves shape-shifting vampires, although there's an unusual family relationship in there too. Not terrible, certainly, but an unessential oddity at best.
Cop And A Half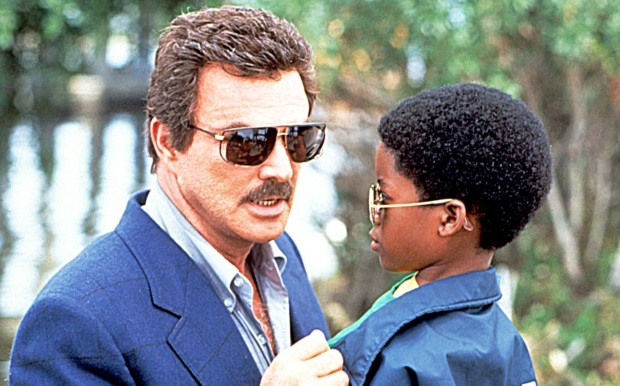 April 1993
Cop And A Half marked two things. Firstly, it was the last time a Burt Reynolds-headlined movie would top the US box office on its release. And also it's the last film, to date, movie to be directed by the Fonz himself, Mr. Henry Winkler.
It ain't a good one, though. Originally mooted as the sequel to Kindergarten Cop, the film centred on an eight-year old with dreams of being a police officer. As such, he's watched all the TV shows, and knows the lingo. It's when he witnesses a real crime, he finds himself teamed up with a veteran cop who – wouldn't you know it? – hates kids. Hilarity, sadly, does not ensue.
Still, this kind of stuff makes cash. Again, critics panned the movie, but the US gross for the film was a healthy $40m. Its one week stint on top of the US box office chart (where it had removed Teenage Mutant Ninja Turtles III) was promptly ended by Indecent Proposal.
Striking Distance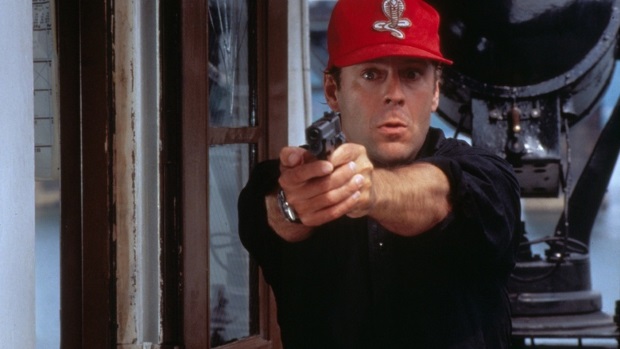 September 1993
Striking Distance is neither one of Bruce Willis' better known action movies, nor one of his most liked. It sees him starring alongside Sarah Jessica Parker, as a cop who finds himself demoted from a role in homicide, to a river rescue patrol. But there's a killer on the loose, and some rivers to sail boats down, so the action soon ensues. And, in truth, the action isn't too bad in this one either.
Vintage Willis? Nowhere near. Furthermore, you'd hardly call this the most intelligent of movies, and it felt like it had been dumped in a September release slot in the end. It did displace The Fugitive from number one though, where it had been sat for six straight weeks. But the dark Macaulay Culkin vehicle The Good Son would steal its thunder one week later.
The Beverly Hillbillies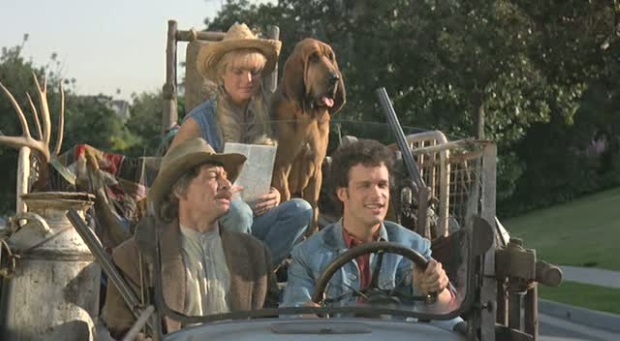 October 1993
Wayne's World director Penelope Spheeris and its star Mike Myers infamously didn't see eye to eye in the aftermath of the movie's release. As such, instead of making Wayne's World 2, Spheeris brought The Beverly Hillbillies from TV to the big screen. It would be fair to say this did not go well.
Jim Varney, best known for the Ernest movies, led the cast, and it took a week for the film to climb to the top of the US box office chart. But the contrast with Spheeris' Wayne's World was pronounced: from huge success to a critical battering in the space of one film. It made $57 million in the US alone though, although there clearly wasn't much enthusiasm for a sequel…
Guarding Tess
March 1993
Breaking the box office rule of Ace Ventura: Pet Detective was the disappointing Guarding Tess, from Police Academy and The First Wives Club director Hugh Wilson. The movie was notable for giving Shirley MacLaine a good lead role (for which she was Golden Globe nominated), with a scarily young Nicolas Cage as the secret service agent tasked with guarding her.
In truth, it's not a bad movie either, it's just there's a real sense that there's a lot more that could have been worked out of the material.
Bad Girls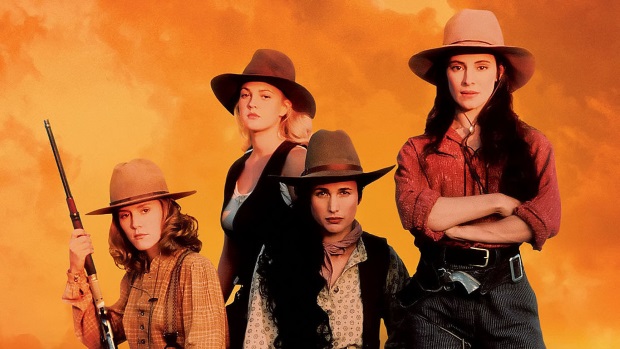 April 1993
Breaking the far more prominent Four Weddings And A Funeral's single week at the top of the US box office was the muddled mess that was Bad Girls. I've talked about the film here, in particular how it started out as a female driven western with Tamra Davis directing, and turned into an action film from Unlawful Entry's Jonathan Kaplan.
Pretty much an epitome of a one-week wonder, Bad Girls creaked its way to $15 million in the US overall. But Andie MacDowell would become the first actress in US cinema history to bank back-to-back number one films at the American box office.
No Escape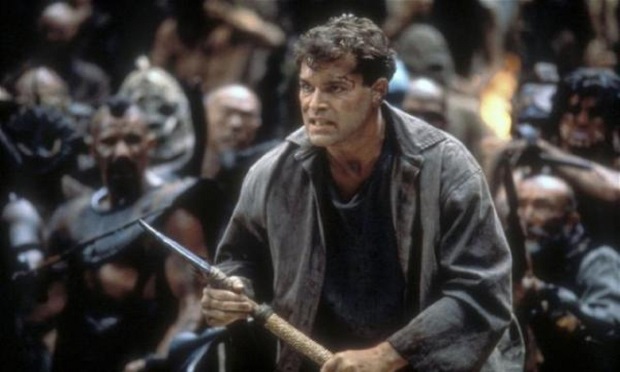 May 1993
Bad Girls' single week atop the American box office was ended by No Escape, a Ray Liotta-headlined futuristic prison movie, that wished it was as good as Fortress. This one is notable for coming from director Martin Campbell, who would follow it up with James Bond reboot GoldenEye. Based on Richard Herley's novel The Penal Colony, No Escape runs out of steam long before it finishes, however. Liotta is good value, mind…
With Honors
May 1993
And what removed No Escape from its lofty perch? That'd be With Honors, which made it to number one in the US in its second week of release. Because films could do that in the 1990s. The comedy drama stars Brendan Fraser and Joe Pesci, with Patrick Dempsey also in its ensemble. It'd be fair to say it's not a generally well liked film though, and The Crow would come along the week after to seize first place.
One piece of trivia: With Honors marked the fictional feature directorial debut of Alek Keshishian, who remains best known for In Bed With Madonna (he would also direct 2006's Love And Other Disasters).
Man Of The House
March 1995
The last time to date that Chevy Chase's name above the title of a movie has sent it to the top of the American box office. Man Of The House's one week stay there was sandwiched between The Brady Bunch Movie and Outbreak, and it's a fairly forgettable Disney live action flick about a boy and his stepfather. It has an odd poster, where Chevy Chase is dangling on string. This clearly is marketing genius, as the movie took $40 million in the US.
Jonathan Taylor Thomas, known as the voice of young Simba in The Lion King and a regular part of the Home Improvement cast, made his debut in this one.
French Kiss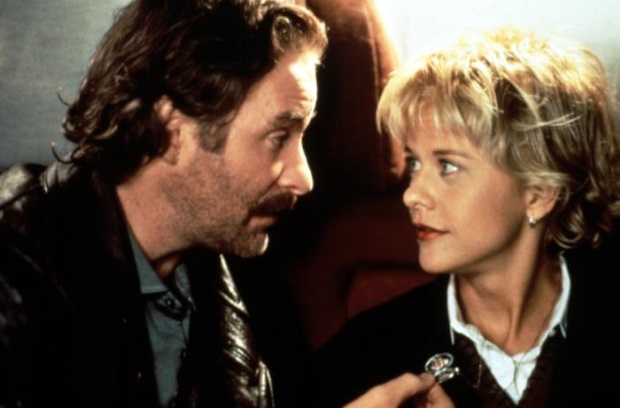 May 1995
Lawrence Kasdan directs Meg Ryan and Kevin Kline here, in a romantic comedy about a woman who flies to France to confront her fiance. Wrapped into that is a plot about a stolen necklace too, and the baggy film would prove to be a good, solid hit. Over $100 million was grossed worldwide here. Which makes it odd that the film appears to be all but forgotten about.
The superior Billy Crystal movie, Forget Paris, was originally set to be called French Kiss, incidentally, but had to change title as Kasdan's flick had bagsied the name first.
Black Sheep
February 1996
The late Chris Farley's most popular screen role is generally regarded as Tommy Boy, but he did power Black Sheep to the number one slot for a week back in February 1996. It's directed by Wayne's World's Penelope Spheeris, and reunited Farley with his Tommy Boy co-star David Spade.
Black Sheep isn't much of a comedy, however, and neither star can rescue what's best described as an unsuccessful vehicle. It banked just over $30 million total, and would surrender the box office top slot to Broken Arrow.
The Ghost And The Darkness
October 1996
Odd one, this. The Ghost And The Darkness did manage to pick up some very strong reviews on its original release, and it shot to the top of the box office, displacing The First Wives Club (although Sleepers would be along the week after).
The film's from director Stephen Hopkins, who would give his career a second wind by directing much of the first season of 24. With this one, he was working off a script from William Goldman, and had Michael Douglas and Val Kilmer co-starring in an old-fashioned yarn about two lions who killed over 30 people in Africa, back in 1898. Much was expected.
It's a film with some lovely stuff in it, although it does oddly fall flatter than you might expect. It wasn't a cheap movie to make either: the negative cost here was $55 million, and the box office total in all came to $75 million. Hardly shabby, certainly, but not the big hit Paramount will have been eyeing.
The Peacemaker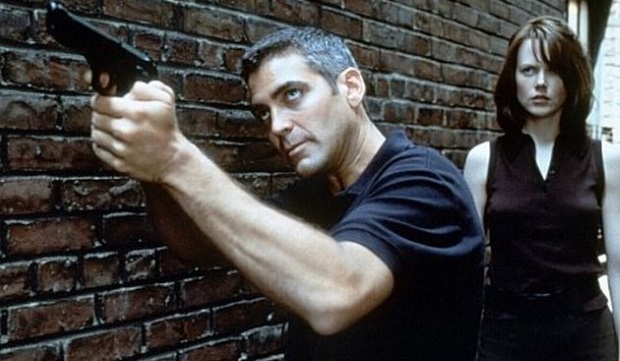 September 1997
A high profile release at the time for two reasons, this one. Firstly, it was a George Clooney movie, at a point where he was loading up film projects following his rise to fame in E.R. (Batman & Robin had landed just months before too). But secondly, this was the maiden release from the-then brand new studio, DreamWorks SKG. Mimi Leder, of subsequent Deep Impact fame, directed, and Clooney starred alongside Nicole Kidman. The plot involved stolen Russian nuclear weapons, and the movie was and is a tidy, if unspectacular action thriller. It's also the only movie I've watched in the cinema where I had the whole screen to myself.
It was a fairly costly enterprise too, with a $50 million bill for the negative. The box office take of $45 million left an obvious shortfall, and The Peacemaker was swiftly replaced in the box office charts by Kiss The Girls.
A Civil Action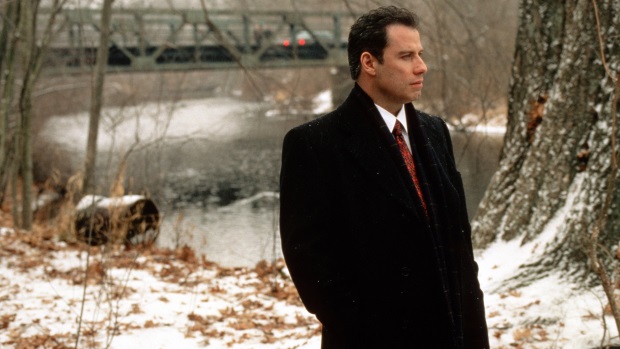 January 1999
Before it made way for Varsity Blues a week later, the John Travolta-headlined A Civil Action enjoyed its moment at the top of the American box office chart. This came in the midst of John Travolta's third box office wind, and the movie was written and directed by Steven Zaillian (based on the book by Jonathan Harr).
It's a drama that looks at a true story of environmental pollution in 1980s America, and co-star Robert Duvall picked up an Oscar nomination for his work here. It's odd that the film has fallen so far off people's radars too. It grossed over $100 million worldwide, but seems to have been little heard of since.
Forces Of Nature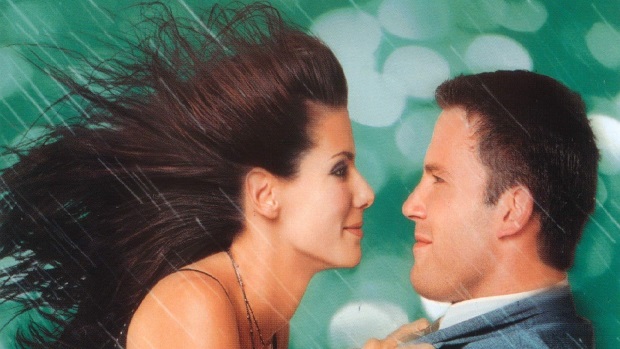 March 1999
A big movie star project this, yet when you think of the films of either Ben Affleck or Sandra Bullock, Forces Of Nature rarely bubbles near their respective top tens. Not surprising, either. It's a frothy and forgettable, gimmick-driven romantic comedy, that isn't without merits. But, it seems, very few have been tempted to seek the film out twice.
It was knocked off the top spot by The Matrix, which itself had two weeks in the number one position, until…
Life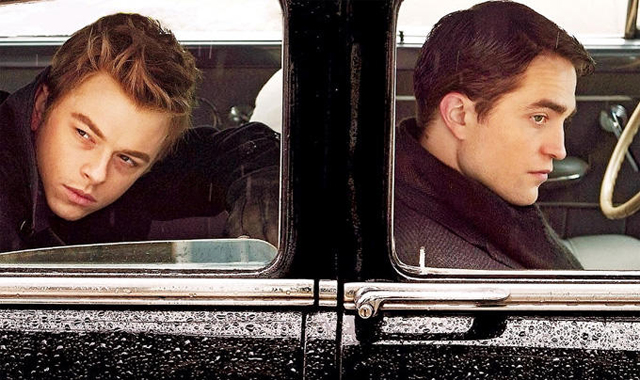 April 1999
The Matrix enjoyed three weeks at the peak of the US box office chart, yet after week two, Eddie Murphy/Martin Lawrence vehicle Life snuck in. The Matrix would earn its spot back the week after.
It's become traditional, of course, to pour scorn on Eddie Murphy projects, but I've always really quite liked Life. It's from the late Ted Demme, which helps enormously, and demonstrates that when Murphy is willing to work with an interesting director, the results are far, far better. It's an ambitious film, given that it follows Murphy and Lawrence's characters through their life behind bars. A bit bumpy, perhaps, but far, far more impressive than most movies the two leads have made since.