News
20th Century Women Review
20th Century Women is a brilliantly insightful portrait of an extended family told from the perspective of 1979.
"It takes a village…" begins a frequently quoted proverb about raising a child, and that's taken to heart by Annette Bening's Dorothea Fields, a single mother who calls upon others to help make sure her 15-year-old son Jamie (Lucas Zumann) grows up to be a proper man. This might seem like the simplest of plots for Mike (Beginners) Mills' third feature, 20th Century Women, but not everything is what it seems in his latest character study, this one set firmly in 1979 California.
It kicks off with the stark image of a car burning in a supermarket parking lot before introducing us to the car's owner, Dorothea, and her son Jamie. They live in a large old house with a couple tenants, Abbie (Greta Gerwig) with her punky hair and taste in music, and Billy Crudup's William, a leftover from the hippie generation. Jamie's best friend is the slightly older, sexually-active teen Julie (Elle Fanning), who constantly comes over to sleep in his bed with no intention of ruining their friendship with sex.
At first, it might seem like Mills may have forgotten to introduce the characters or their relationships properly, but as with everything else in his film, looks can be deceiving, and we'll learn a lot more about all these people as the film goes along. Consequently, Mills explores a more complex and innovative narrative technique than we normally see in this type of film.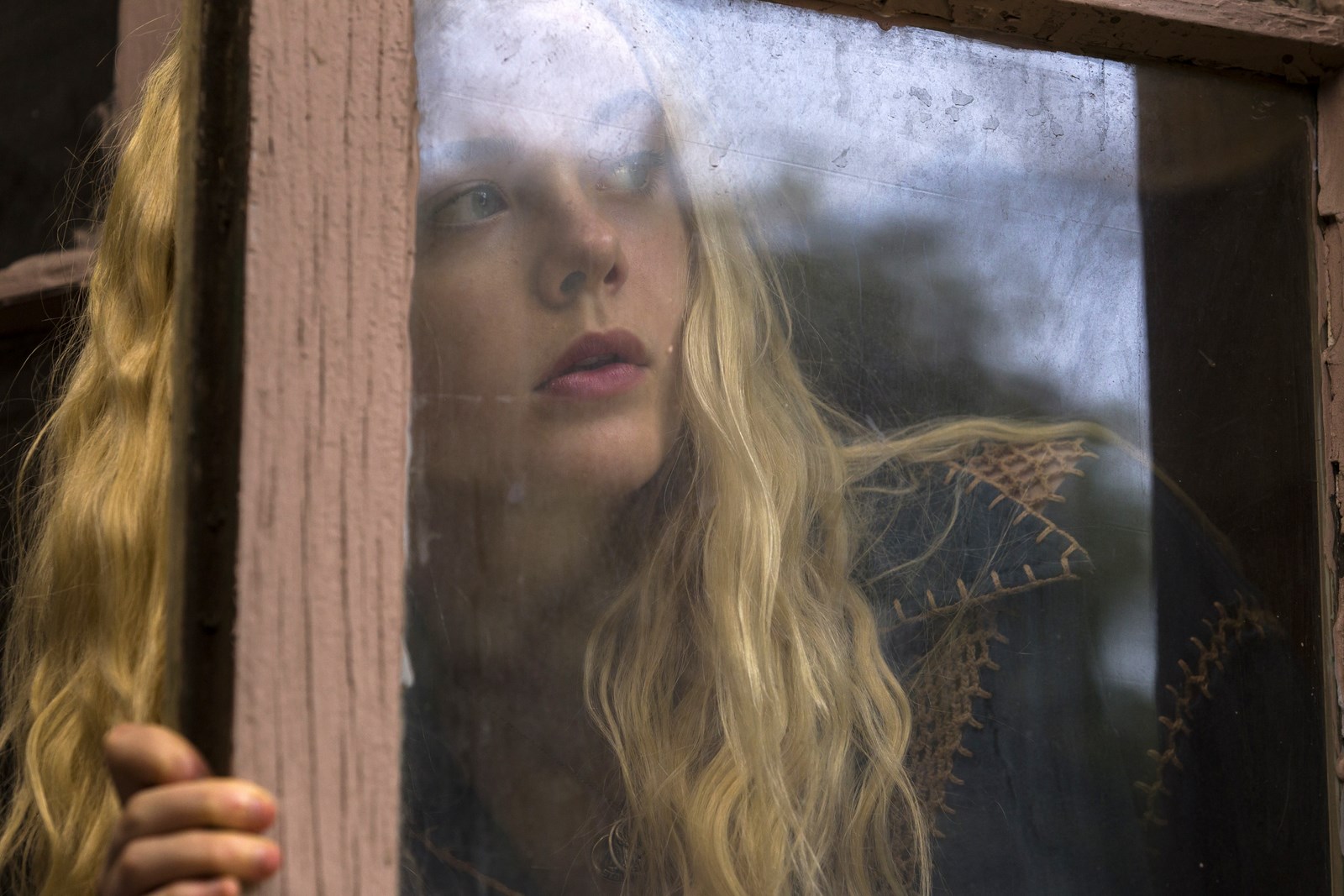 From the get-go, it's obvious Annette Bening is going to gift us with another amazing performance, delivering Mills' snarky dialogue in a way that guarantees her another Oscar nomination. Young Lucas Zumann, meanwhile, holds his own against Bening and drives the film with an amazing energy, making him quite a find.
Recovering from cervix cancer, Abbie acts as a surrogate older sister for Jamie by introducing him to cool music while also teaching him how to treat women, giving him feminist novels to read. Greta Gerwig has never given as fantastic and rounded performance as she does here, culminating in a hilariously inappropriate conversation about menstruation at the dinner table.
Elle Fanning's Julie also has a lot of younger womanly advice for Jamie, the latter of whom is already frustrated with being shuffled into the "friend zone" and is having a hard time dealing with her openness about the sex she's having with others. Even Billy Crudup brings his A-game to what is more of a secondary role, but as the only other man in the house, his presence affects everything. It's a testament to Mills for pulling together such a diverse group of actors and bringing out the best in all of them with his writing.
From the use of Talking Heads' "Don't Worry About the Government" during the opening credits, Mills proudly declares he's going to use every part of his film's 1979 setting to its fullest, particularly the emerging punk and new wave scene. Talking Heads also play a part in the film's overall narrative with how it created a divide between early Cali punk adopters and Black Flag fans.
The movie doesn't delve into the politics of the time as much as some might like, though it does create a definitive portrayal of 1979 and mentions how the country moved into its next generation with the election of Ronald Reagan a year later.
The most interesting thing about Mills' narrative choice is that this isn't a story told exclusively from Jamie's point-of-view. Each character takes over the narrative, sometimes to inform the viewer as much about others as themselves, before following each of them on their own journey. But it does eventually get back to Jamie's relationship with his mother and even lets us know what happens to each of the characters after this fateful year.
Those looking for some sort of comparison to determine whether they might like this movie or not, can look no further than Annette Bening's earlier film, 2011's The Kids Are All Right, because Mills has a similar instinct as Lisa Cholodenko for mixing comedy and drama.
Only Mills knows how much of 20th Century Women is based on his own experiences as a youth, but he's clearly gone three-for-three with a fantastic character drama that plays with conventional film narratives to deliver the maximum emotional impact.
20th Century Women played as the Centerpiece in the 54th New York Film Festival this past weekend and will open in select cities on Christmas Day, Dec. 25.