Features
2017 Walmart Holiday Gift Guide: DVDs and Blu-rays
Walmart has got your home viewing needs covered this holiday season.
Christmas is less than a week away! But don't panic, because everybody loves getting movies and TV shows for the holidays. Which is where Walmart comes in. They'e got fantastic flicks and bingeable TV faves for all sorts of viewers. We've broken down the best of what they have available for this DVD and Blu-ray gift guide!
Eggsy returned in the exciting sequel Kingsman: The Golden Circle this past summer in an adventure that doubled down on the action and comedy of its predecessor. Now the fun comes home in this special Walmart exclusive collector's set that includes a 4K Ultra HD version of the film that also includes a Blu-ray, a digital copy, and a Funko Pocket POP! keychain of the ever-dapper and fearless Eggsy. A regular Blu-ray/DVD version of this set is also available.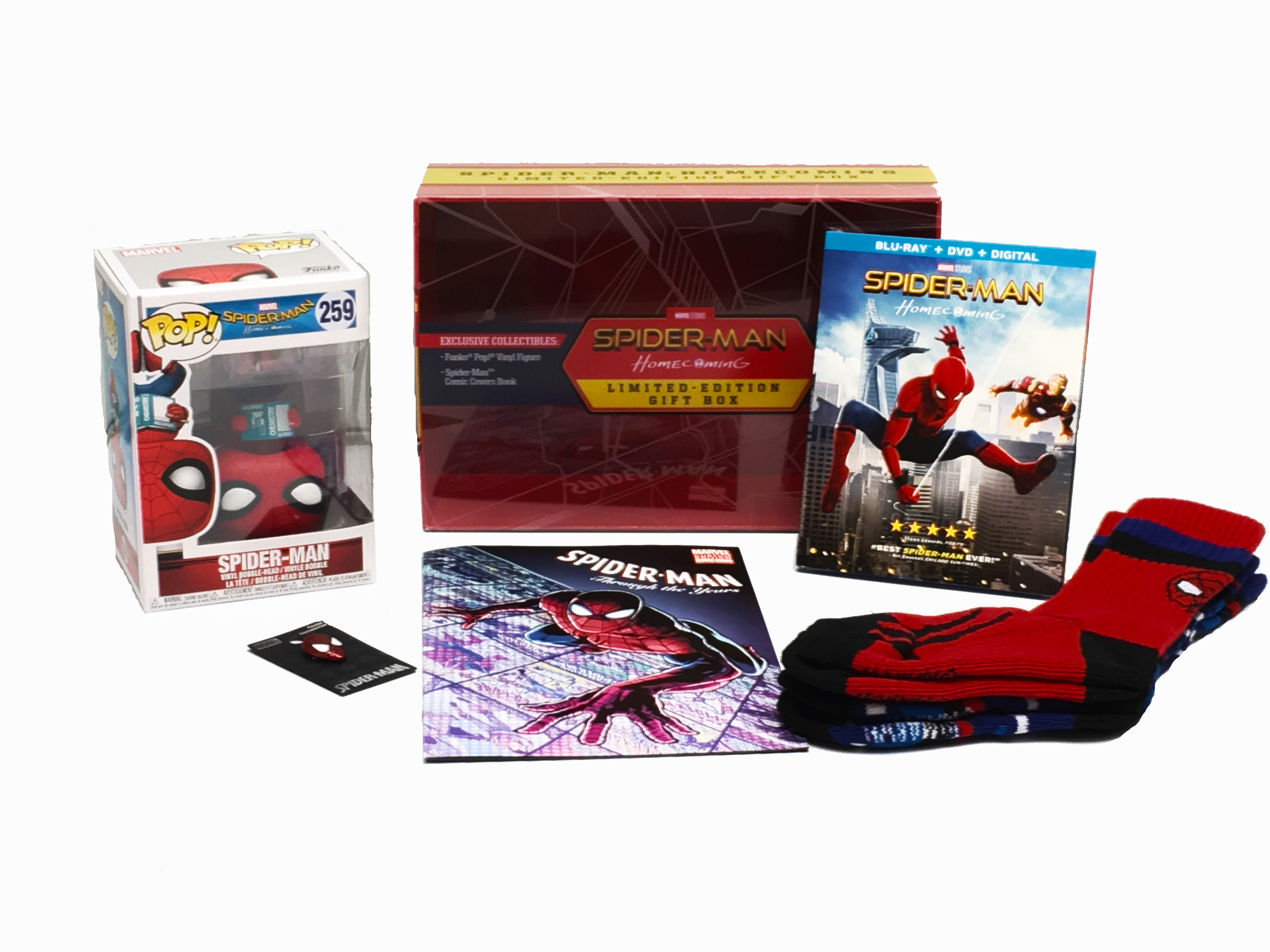 Exclusive to Walmart, this Limited Edition Gift Box includes a Blu-ray/DVD/Digital copy of the web-slingingly great Spider-Man Homecoming, a Funko POP! figurine of Spidey, a Spider-Man Through the Ages booklet, two pairs of Spidey socks, and an enamel pin of the old Webhead himself. Wallopin websnappers! Would it be Scroogelike to say that you should just gift the copy of the flick you already bought to someone else and get this for yourself?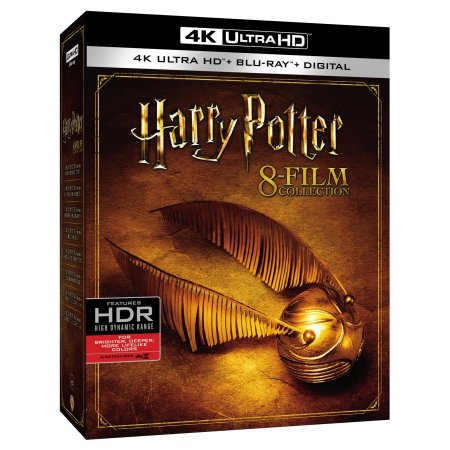 Experience the Wizarding World in unmatched visual and audio clarity with this 4K Ultra HD set of all of the Harry Potter films. Also includes Blu-ray and digital copies.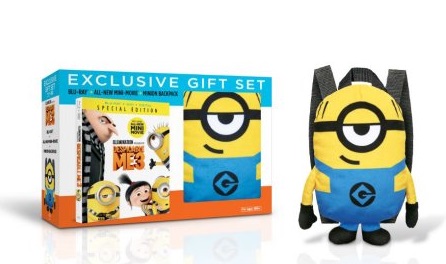 The latest entry in the family film franchise is showcased in this Walmart Exclusive Gift Set that includes Blu-ray/DVD/Digital HD versions of Despicable Me 3 along with a plush Minion backpack.
The now distracting presence of Kevin Spacey aside, Baby Driver is one of the year's most original films. Having followed writer/director Edgar Wright's career since Spaced, we are loving how he continues to expand his abilities as a visual stylist. His films, this one included, aren't just incredibly enjoyable and rewatchable, but truly visceral experiences that showcase how exciting fresh stories can be in age of sequels and remakes. If you buy this for the film lover in your life — and you should — gift them the soundtrack as well. Trust us on this.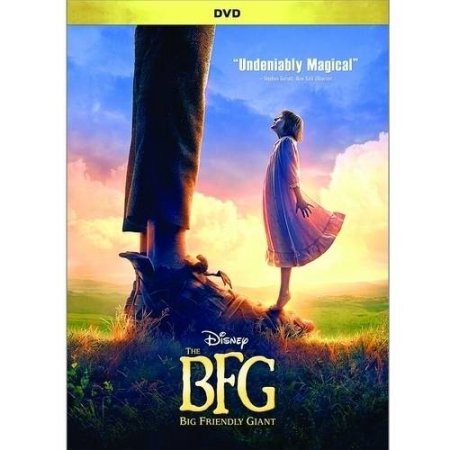 Steven Spielberg's underrated adaptation of Roald Dahl's childhood classic is packed with some jaw-dropping CGI and an immeasurable charm that makes this one for the ages. And Bill Hader and Flight of the Conchords' Jemaine Clement (in supporting roles) have never been goofier.
Winter is here in more ways than one, and it's going to be a long, cold wait until Game of Thrones returns in 2019. At least there's some comfort to be found in the fact that the stunning latest season of TV's premiere fantasy drama is now available in full. This Blu-ray set comes packaged with the special program Game of Thrones: Conquest & Rebellion which promises an animated history of the Seven Kingdoms.
Conversely, you could indoctrinate someone in to the world of George R.R. Martin with this collection that features every episode to date.
Christopher Nolan's acclaimed historical drama is such a filmmaking achievement that it should lose none of its dramatic impact on Blu-ray.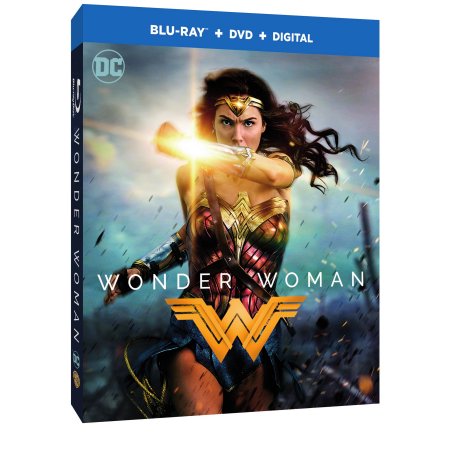 The best DC-based film since the early days of the Christopher Reeve Superman franchise, Wonder Woman is an action-packed effort led by Gal Gadot's deeply human (and star-making) performance. This isn't just one of the year's best superhero efforts — this and Thor: Ragnarok are pretty much tied for the top spot — it's one of 2017's greatest films in general. As such it is essential viewing, and we don't even need a lasso wrapped around us to to tell you that truth.
While on the topic of great DC entertainment, here's a shout out to The Lego Batman Movie which could very well be the Dark Knight's most enjoyable cinematic outing. Don't, as they say, @ me.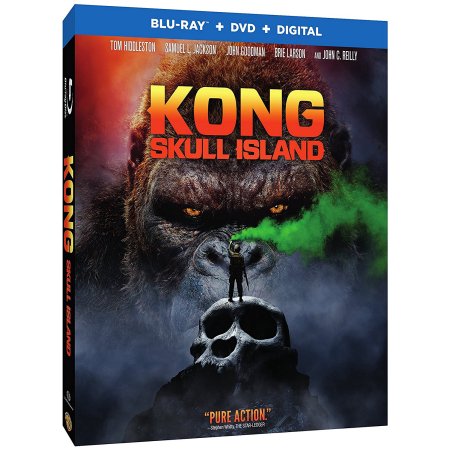 After the boring bloat of Peter Jackson's King Kong remake made a monkey out of a legendary movie monster, it seemed unlikely that we'd see Kong roaring back to the big screen. Fortunately that wasn't the case, and Kong: Skull Islandwas the king of this year's action flicks thanks to some inventive set pieces, a dumb-yet-entertaining script (seriously, this flick is way more enjoyable than it has any right to be), and game performances from Brie Larson, Tom Hiddleston, John Goodman, and, perhaps best of all, John C. Reilly.
The Circle notwithstanding, Emma Watson can do no wrong. Her performance in the live-action adaptation of the (potential disaster) Beauty and the Beast was transcendent, and watching the film not only justifies the existence of these sort of projects but succeeds in its mission of being a fairy tale brought to life. A digital download of the film is included in this Movie Gift Set that also includes a Luxe Bloom crimson rose sealed under glass that comes packaged in a gift box, a unique souvenir that will last for up to two months without any watering required.
If you'd rather give the original version of the film, it hasn't been recalled into the Disney Vault just yet, and is still available in this Blu-ray 25th Anniversary Edition that includes new featurettes, audio commentary, and more special features that aren't as old as time but still damn captivating.
In space, no one can hear you scream because your Christmas shopping isn't done yet. So Walmart is presenting this exclusive Ultimate Alien Fan Gift Set that includes Blu-ray/DVD/HD Digital versions of Alien: Covenant and a limited edition T-shirt that is otherwise unavailable.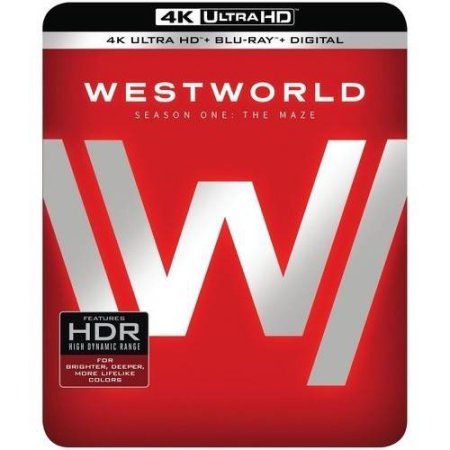 This deluxe 4K Ultra HD/Blu-ray/Digital HD won't restore the Man in Black's once innocent worldview, nor will it give you the Samurai World spinoff you desire. But it will entertain the hell out of anyone who gets to put their eyes in front of it. Word of warning though, if you ask whomever you give this to if they enjoyed it and they say it didn't look like anything to them, run for the hills.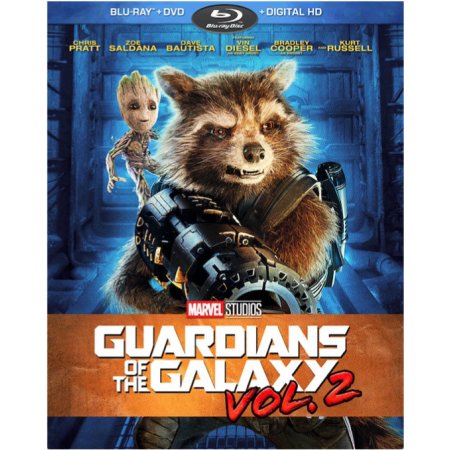 I am Groot. We are Groot. Everyone is Groot. Guardians of the Galaxy, Vol. 2 was a more than satisfying sequel that, if nothing else, reminded audiences that Kurt Russell is forever awesome. This Walmart exclusive Blu-ray/DVD/Digital HD release of the film contains a O-sleeve featuring Rocket and Groot and comes with two packages of Upper Deck Marvel trading cards.
Maybe we are biased given our well-documented love for Riverdale, but this show has been 2017's most unexpected surprise. Get this for the Twin Peaks/Pretty Little Liars acolyte on your list and watch the joy pour over their faces like some of Clifford Blossom's maple syrup.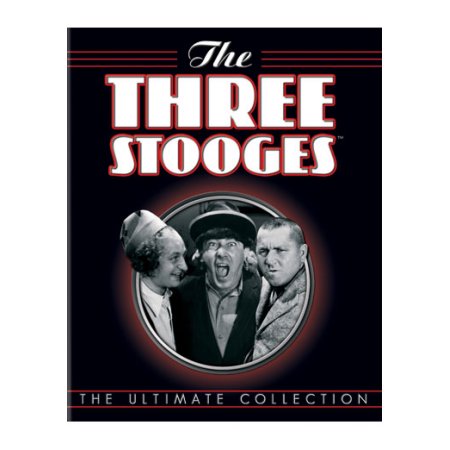 Do you want to see the funniest shorts of The Three Stooges collected in one DVD set? You most coitanly do!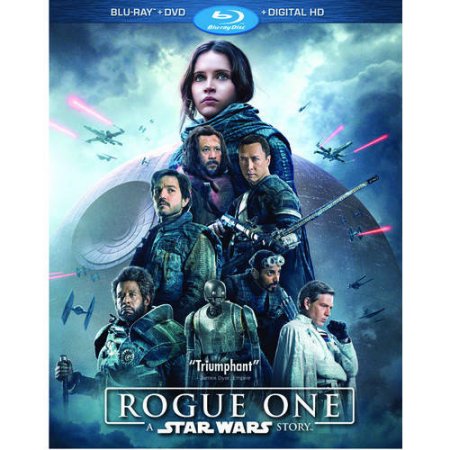 The perfect gift for the Star Wars fan in your life whose feelings on The Last Jedi are complicated to say the least. Rogue One is that rarest of cinematic oddities: A prequel that is actually worth a damn. (Spoiler alert: Jyn mentions "hyperspace tracking" in this film…ooooh!)
Bring Muggles up to speed with this Blu-ray collection of adventures set in J.K. Rowling's Wizarding World that includes all eight of the Harry Pottle films plus Fantastic Beasts and Where to Find Them.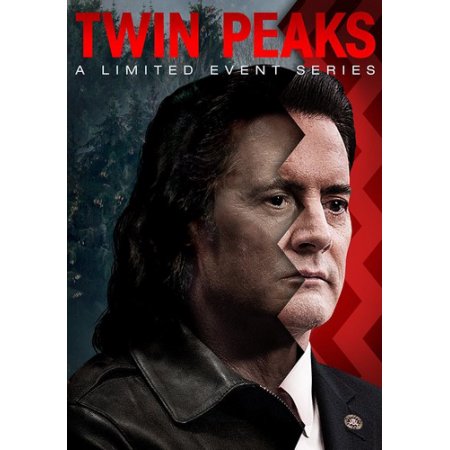 Infuriating. Beautiful. Disturbing. Hilarious. Pretentious. Genius. All of these are words that have been used to describe David Lynch's return to Twin Peaks. And you know what? All of these adjectives are accurate to some degree. This was the strangest thing to air on TV in decades, an unapologetic deconstruction of everything fans thought they know about the series. As a result it was exciting and dangerous to watch. Love it or hate it, you won't forget these hours of television any time soon.
It's weird to refer to Cars 3 as Pixar's most emotionally heavy entry in the franchise to date, but, alas, that is true. This is a different type of Cars film, one that seems to be a reponse to the (somewhat unfair) criticism that has been thrown at these films over the years. Not that any of this matters to kids, all of whom will be enraptured by how the flick gets their imaginations turbocharged.
Because you can't — and shouldn't — celebrate the holidays without Kermit, Miss Piggy, Fozzie, and the gang.
It's frustrating buying gifts for Marvel fans because of their tendency to buy the latest blockbuster the second it hits Blu-ray or DVD. But if you really want to excite/confuse the House of M lover in your life, we can't recommend enough this collection of the weirdo 1970s made-for-TV Captain America flicks. (You know, the ones where Cap rides a motorcycle and has the type of feathered hair that Farrah Fawcett used to dream about?). They may have the newest MCU movies, we we will guarantee that they don't have this. And for under $10 bucks, you'll be thrilling them and saving some dough as well.