News
2012 Oscar predictions
Who will be going home with Oscar gold on Sunday? Here are our predictions, and feel free to add your own...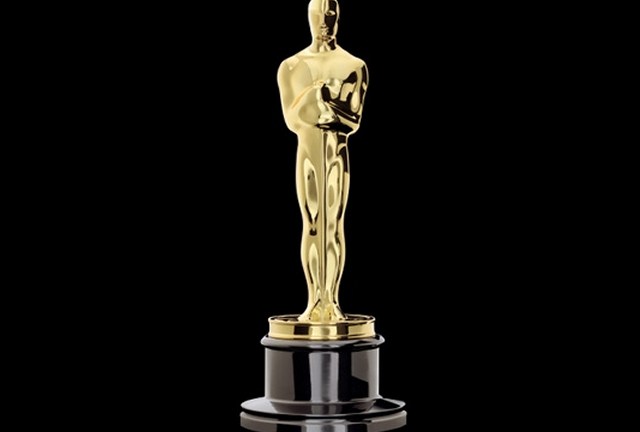 Moaning about the Oscars is like complaining that grass grows out of the ground, that the trains never run on time, and that bears are up to dirty business in the woods. I think once most people have sat through three ceremonies, tops, they realise that the Academy Awards are no barometer of what the best of much is, rather that it's a gong show that rewards generally good to excellent films, that happen to have some degree of profile to them.
That doesn't mean that the best doesn't always win, but… well, you know the score.
It's a little known fact, anyway, that there's an Internet by-law that demands movie-related websites have a go at predicting who will get what, in the hope that egg will land on their faces. This law is, and this is also barely known, enforced by a fleet of faulty ED-209s. So with that in mind, we figured we'd best have a go…
BEST PICTURE
What will win: The ArtistWhat should win: None of them
Nominees:War HorseThe Tree of LifeThe ArtistMoneyballThe DescendantsMidnight in ParisThe HelpHugoExtremely Loud and Incredibly Close
The more I think about the nine nominees here, the more I agree with the consensus: this is comfortably the weakest field in a long, long time. Heck, the inclusion of Extremely Loud And Incredibly Close is laughable, for starters, but even the very best films here come nowhere near close to the films that were taking home statues in the 1970s, for instance.
Take The Descendants: I like it a lot, but it's not one of Alexander Payne's two best movies. War Horse and Hugo? Is it just me that wonders if the names on the director's chair gave them added gravitas and, ultimately, votes?
It all points to The Artist, really, a very good movie that isn't the best film of the year (although few would cry if Midnight In Paris snuck this one). But it's the best of the nine movies that the Academy has put forward here.
BEST DIRECTOR
Who will win: Michel HazanaviciusWho should win: Michel Hazanavicius
Nominees:Michel Hazanavicius – The ArtistAlexander Payne – The DescendantsMartin Scorsese – HugoWoody Allen – Midnight in ParisTerrence Malick – The Tree of Life
Say what you like about The Artist, but it's a tremendously directed and bold piece of work, that should bring home an Oscar for Michel Hazanavicius.
Elsewhere, it'd be lovely to see Woody Allen win, but I suspect a writing prize will be his this time. And with regards Alexander Payne, at some point, surely, he's going to win a directing Oscar. Just not for The Descendants. Perhaps we should borrow a time machine, and reward him for Sideways or Election instead?
BEST ACTORWho will win: Jean DujardinWho should win: Jean Dujardin or George Clooney
Nominees:Jean Dujardin – The ArtistDemian Bichir – A Better LifeBrad Pitt – MoneyballGeorge Clooney – The DescendantsGary Oldman – Tinker Tailor Soldier Spy
Five terrific performances here, and it's hard to put a proverbial cigarette paper between them. I'd still have liked to have seen a nod for Brendan Gleeson in The Guard, and Brad Pitt must be cursing the strength of the competition this time around, as his Moneyball lead performance is strong.
But the smart money here is on a first Oscar for Jean Dujardin, rather than a second one for George Clooney. I'd be perfectly happy with either of them, here. In fact, it'd hard to moan whoever takes the award.
BEST ACTRESS
Who will win: Meryl StreepWho should win: Rooney Mara or Michelle Williams
Nominees:Glenn Close – Albert NobbsViola Davis – The HelpRooney Mara – The Girl with the Dragon TattooMeryl Streep – The Iron LadyMichelle Williams – My Week With Marilyn
This has looked a shoo-in for Meryl Streep since the day she was cast as Margaret Thatcher in The Iron Lady, and in spite of some recent gongs going in favour of The Help's Viola Davis, I comfortably expect Meryl Streep to have a third Oscar lining her mantelpiece by this time next week. It's a pity that the film she was in was quite so rotten, really, but her performance – even accepting some of the sniping at it – was extraordinary.
It'll be a shame for Rooney Mara, who I thought was exceptional in The Girl With The Dragon Tattoo. I'd actually like to see her sneak this one, but again, surely her day will come. Likewise, you'd hope that Michelle Williams, brilliant in My Week With Marilyn, will get another meaty stab at Oscar gold.
This year, though, it's Meryl's turn. Again.
BEST SUPPORTING ACTOR
Who will win: Christopher PlummerWho should win: Christopher Plummer
Nominees:Kenneth Branagh – My Week With MarilynJonah Hill – MoneyballNick Nolte – WarriorChristopher Plummer – BeginnersMax von Sydow – Extremely Loud And Incredibly Close
Pretty much like the rest of the planet, I'm still struggling to wrap my mouth around the words 'Academy Award nominee Jonah Hill', but I certainly don't begrudge him being up for this. I thought he was great in Moneyball.
It's a two-way fight this category, though, between Kenneth Branagh and Christopher Plummer. The wise money? It's on Christopher Plummer. My money? That's on Christopher Plummer, too.
BEST SUPPORTING ACTRESS
Who will win: Octavia SpencerWho should win: Probably Jessica Chastain
Berenice Bejo – The ArtistJessica Chastain – The HelpMelissa McCarthy – BridesmaidsJanet McTeer – Albert NobbsOctavia Spencer – The Help
Unless Oscar goes mad, and over-rewards Melissa McCarthy's strong, but not award-worthy turn in Bridesmaids (supporting categories are kind to comedy, though), then the form book says Octavia Spencer, for The Help, will win this one. I'd like to see Jessica Chastain win it, though, as reward for the collection of interesting work she's been putting in of late. I do appreciate that the system doesn't work like that, though.
This is likely to be the highest profile award The Help will win, interestingly. But don't legislate against the Academy going for a The Artist clean sweep, and giving Berenice Bejo something to polish.
BEST ORIGINAL SCREENPLAY
Who will win: Woody AllenWho should win: Woody Allen
Nominees:The Artist – Michel HazanaviciusBridesmaids – Annie Mumolo and Kristen WiigMargin Call – JC ChandorMidnight in Paris – Woody AllenA Separation – Asghar Farhadi
Surely this one's Woody Allen's? His films have been out of the Oscar limelight for some time, primarily because they've not been too good, but Midnight In Paris was a blistering return to top form. He's the running favourite here, and he really should win. Hope he does, but if he doesn't, worry not: he'll have another film along shortly…
BEST ADAPTED SCREENPLAY
Who will win: The DescendantsWho should win: Probably Moneyball
Interesting category, this.
I thought that, as good as The Descendants was, it wasn't the tidiest adaptation of a novel (it sounds like I have a right downer on the film, I appreciate, but I really like it a lot). In fact, I'd argue that Moneyball was the better, with the tighter screenplay, too.
I suspect it won't win: it's only a year since Aaron Sorkin took home a writing Oscar in the same category for The Social Network. But that, or the adaptation of Tinker Tailor Soldier Spy, are the scripts that should win on outright merit.
Still, I'm not going to grumble if it's The Descendants that prevails. It's a really good film, and deserves a bit of fuss.
BEST ANIMATED FILM
What will win: RangoWhat should win: Rango or Chico And Rita
Nominees:A Cat in ParisChico and RitaKung Fu Panda 2Puss in BootsRango
Since the day I first saw Rango, I've been boring people to death about just what an adventurous, risk-taking and quite brilliant piece of cinema it is. The only film that stands in its way of taking home an Oscar this week is Chico & Rita, and it'd be hard to quibble if either of those won the prize.
The nominees, though, are odd. How Puss In Boots edged out Arthur Christmas is, for me, a snub as big as the omission of Drive from all the main categories. I didn't mind Puss In Boots particularly, but that someone feels it's the kind of film that deserves an Oscar throws into question the entire Best Animated Feature category for me. It'd be far better were the Academy voters less snobbish, and more willingly recognised animation in the main fields (see also: comedy).
I think, and hope, that Rango will win this, though. Have I mentioned you really should see it?
Elsewhere…
The technical categories will see films such as Hugo and Transformers: Dark Of The Moon picking up a number of gongs, I suspect.
Personally, I'd just add that if David Vickery and his team don't get some long overdue recognition for the excellent effects work on the Harry Potter movies, then justice hasn't been done. Likewise, if the upset of the night happens, and Rio edges out The Muppets for best song, you can expect me to be in a massive sulk for weeks.
Leave your own guesses in the comments, and then we'll meet here on Monday to work out how far off the mark we all were…
Follow Den Of Geek on Twitter right here. And be our Facebook chum here.