News
2009's Most Underappreciated films
What are the films that flew under too many people's radar in 2009? Here's our choice of the 7 that deserve fresh life on DVD and Blu-ray…
A few weeks' ago, we put together our inevitably favourite film of the year feature, heralding the films that we'd particularly warmed to throughout the year. Given the constraints of listing individual top fives, however, it meant that lots of very good films didn't get the exposure they deserved. And it wasn't just us that was guilty there. For 2009 saw a collection of movies that have struggled to entice deserved awards attention. That, or they bombed at the box office.
Some of the films on this list did get fine reviews, and we've taken that into account with some of the placings. But there are others that, over the coming years, really do deserve to find a far wider and more appreciative audience than they've encountered thus far. Without further ado…
7. Fantastic Mr Fox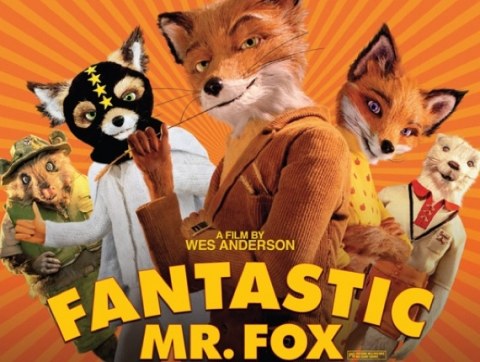 Wes Anderson took a sizeable gamble in using less-than-gleaming looking stop-motion animation for his take on Roald Dahl's Fantastic Mr Fox. He's also attracted the ire of some for Americanising the tale. But, more to the point, he also managed to create a very, very good family movie, that doesn't dumb down, and has a real charm for adults too.
The casting is brilliant, of course, with George Clooney, Bill Murray, Meryl Streep and Willem Dafoe among those clearly having a ball. But it's the marriage of Dahl and Anderson that pays dividends, and Fantastic Mr Fox stands alongside the likes of Henry Selick's James And The Giant Peach, Mel Stuart's Willy Wonka And The Chocolate Factory and Danny DeVito's Matilda as the best example of the author's work on screen.
Scandalously, parents avoided the film in droves, though. As these words are being written, Fantastic Mr Fox hasn't even scraped together $25m worldwide. Contrasting with that, some basic production line fodder like Aliens In The Attic, which doesn't have an ounce of Fantastic Mr Fox's ambition, made $56m. Both received roughly equal promotional exposure. But why are parents so reticent to try their kids with something a bit more interesting that doesn't have a Pixar logo on it?
On the upside, the film is a shoo-in for an Oscar nomination. Surely?
6. State Of Play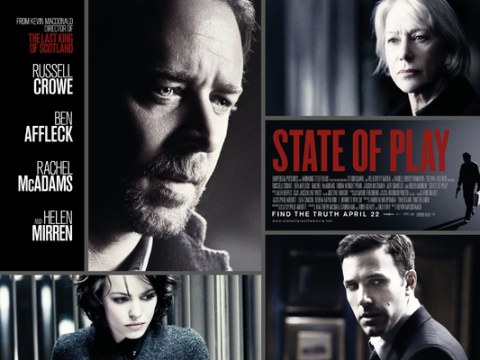 Angels And Demons
. A dim thriller, with dull characters racing against the clock in implausible, improbable situations, long outstaying its welcome in the process. Result? Huge international hit.
State Of Play. A genuinely gripping political thriller, superbly adapted from a far longer television series, that twists and turns across its intelligent narrative, and sticks in your head long after the credits have rolled. Result? The film didn't even make it to $40m in the US (in spite of the star power of Russell Crowe, Rachel McAdams and Ben Affleck), and it seems to have been snubbed come awards season too.
A pity. It's not the best film of 2009, certainly, but at the very least, we'd have thought it'd be in with a shout for an adapted screenplay nod somewhere along the line. Seeing the price of the DVD plummet in the sales too at least opens up the film to more people, but it's as far removed from bargain bin fodder as we could imagine.
5. (500) Days Of Summer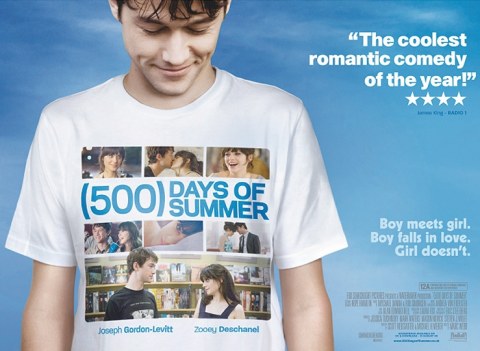 A lovely film this, and one that genuinely takes the romantic comedy genre and injects some much-needed originality into it. In fact, predictability is all but absent from the film's screenplay, and not just in the way its narrative is chronologically constructed. Here, you have two characters – played by Joseph Gordon-Levitt and the always-brilliant Zooey Deschanel – who don't necessarily make an ideal couple. That's what the film then brilliantly explores, packing a superbly-written three-act structure into its running time, just in scattered chunks.
The chronology is clearly important here, as the film jumps between different days of the couple's on-off relationship, before arriving at an end point that continues to play around with the rules of the genre. It's terrifically handled by director Marc Webb, too (now being linked with Spiderman), and at the very least, (500) Days Of Summer garnered significant critical acclaim (and quite loud acclaim in places, hence it's not higher up the list – at least people were shouting loudly about this one).
It still failed to match the commercial heights of the quite despicable The Ugly Truth, however. And that's a downright travesty.
4. Funny People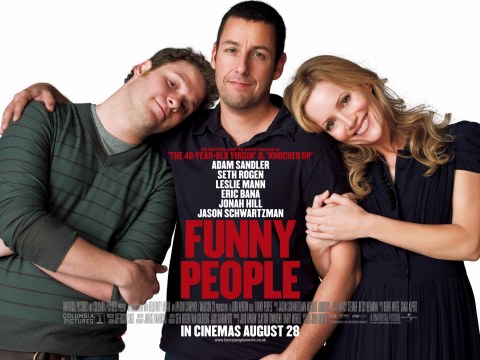 Judd Apatow misread the script of what he's supposed to do with Funny People. And instead of moving on to direct a third straight comedy (following The 40 Year Old Virgin and Knocked Up), he took the genre to far darker and uncomfortable places with Funny People. To confuse people more, he then cast Seth Rogen and Adam Sandler in roles that the pair aren't usually supposed to play.
Of all the films on this list, Funny People is arguably the most uneven, and the one that asks the most of its audience. Its running time is hefty, and there are basically two films mashed together not always convincingly here. But, warts and all, it's an ambitious and very strong film. It pits Adam Sandler as a massive comedy star, who recruits Seth Rogen to write for him. But then Sandler gets diagnosed with a life-threatening disease and, well, it's probably best you discover it for yourself. Just stick with it, because it is worth the effort.
Funny People isn't a cavalcade of laughs – although there are some terrific moments (the Swedish doctor scene is outstanding) – but it is a thoughtful, risky project that fights hard against the stereotypical perception of Judd Apatow films (and digs too into the guts of the comedy world). Bluntly: you wouldn't get a director like Tom Shadyac or Jay Roach making a film like this. Credit to all concerned for even attempting to make the film, and added bonus points for making it as well as it turned out.
3. The Invention Of Lying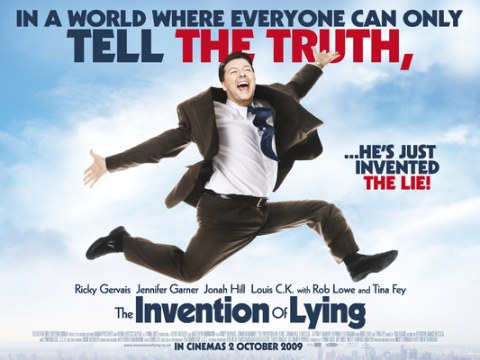 The trailer for Ricky Gervais' second Hollywood star vehicle painted a picture of an amiable romantic comedy, playing on a nice high concept. Everyone in the world tells the truth, so in walks Gervais' character and ascends through lying. Tie in as many analogies and undertones as you like to it (religion being the one that screams through loud and clear), but the simple fact is that, for the second time in a row, Gervais has taken on a ballsy project to lend his name to, and come up with a movie (and he co-directed and co-wrote this one with Matthew Robinson) that deserved a far better box office take.
To be fair, The Invention Of Lying is a tougher sell than the earlier, superior Ghost Town (and Ghost Town is a superb comedy, aching to find a wider audience). It's also far from the comfortable rom-com it may appear. In spite of the presence of Jennifer Garner in one of the leads, this isn't just a film where everyone is honest. It's a film where they spit the truth in your face, and that's a little unsettling at first (and it reminded us of the hugely underrated Dudley Moore vehicle Crazy People at times, which is always a good thing). Heck, the impact of it works for far longer than you might expect.
The final act of the film isn't particularly satisfying, but it's a risky project, and a real antidote to your glossy Hollywood rom-com. And it's a really good film too. But it's the risk-taking that's perhaps why it utterly failed to set the box office alight.
Note to Ricky Gervais, though: please don't stop trying. Some of us are watching. 2 . Moon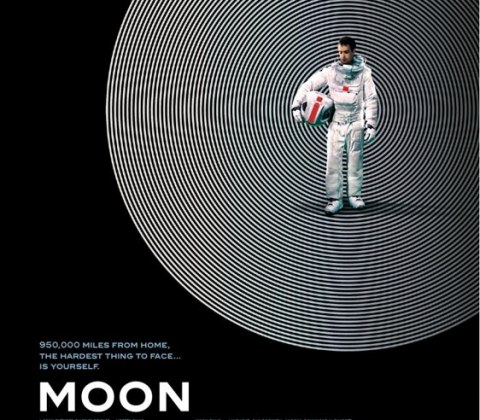 It's really quite depressing. So far, the Golden Globes have completely snubbed Moon, and Sony appears to be doing absolutely zilch to push Duncan Jones' terrific feature debut for awards attention. At the very, very least, Sam Rockwell should surely be in heavy contention for a Best Actor Oscar nomination (read more on that here), but sadly, it seems like the chances of that happening are very slim indeed.
What a pity that is. Moon is that rarest of things: an intelligent, hard science fiction film. It's made its miniscule budget back, but its gross is a fraction of the money raked in by the likes of G.I. Joe: The Rise Of Cobra and Transformers: Revenge Of The Fallen, and surely it deserves at least a few of their millions. At least the film has made the BAFTA shortlist, but Moon is the kind of film that should be winning awards, not fighting to even make it to the viewing shelf of voters.
Fortunately, it's just the kind of movie that's ripe for discovery and a second, fuller life on DVD and Blu-ray. It really deserves that, too. It's not a perfect film, and it might be too concentrated a sci-fi movie for some, but Moon is very, very good, and deserves either lots of money, or lots of awards. Preferably both.
1. Adventureland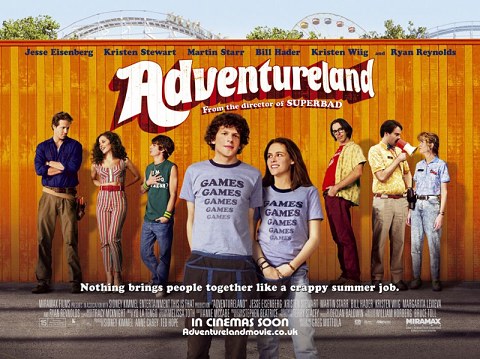 Billing Adventureland as "From the director of Superbad" arguably did the film few favours. That's nothing against Superbad – a film we've had a good chuckle at, and the movie that gave us McLovin – but it's more to do with the different tone that writer-director Greg Mottola chose for his follow-up film.
Adventureland is a terrific movie. It's nominally the story of Jesse Eisenberg's James, who takes a summer job at a local theme park when his parents break the news to him that they can't fund his trip to Europe. There, he meets a strong ensemble of well-written characters, including Em (Kristen Stewart, proving there's life outside of Twilight with a great performance), Mike (the always-dependable Ryan Reynolds), Paulette (Kristen Wiig) and the object of attention Lisa P (Margarita Levieva). Plus there's the small matter of Bill Hader as Bobby, turning in an excellent cameo, and the always brilliant Martin Starr (familiar to fans of Freaks & Geeks, of course) as Joel. Seriously, it's a film worth seeing for Martin Starr alone, who needs to be given lead roles. Lots of them.
Often very funny (the fixing of some of the theme park's games is great), it's more the believability, though, that gets Adventureland to the top of this list. It's a brilliantly written, utterly believable film, backed by a terrific soundtrack. It's also a bit darker than you may be expecting, with some emotionally low moments, but it's all the better for it. It simply makes it feel real.
The film trickled to $16m in the US, yet it's easily one of the best 10 released in 2009, for this writer's money. Let DVD and Blu-ray be its salvation, and we've put Mottola's next film Paul (starring and written by Nick Frost and Simon Pegg) right near the top of our to-watch list.
Also:
We'd put the terrific Cloudy With A Chance Of Meatballs on the list, were it not for the fact that it quietly racked up a huge amount of cash. Jennifer's Body has a bit of a case, too, and there's at least an argument for The Informant! to get a look in.
Let us know what else you think is deserving in the comments below…