Features
20 great-looking 2014 movies you may not have heard of
We cast our eye over some of the lower-budget, independent movies coming out in 2014. Here are 20 films we're looking forward to...
It's become a Den Of Geek tradition to compile lists about the films we're most looking forward to in the following year, but it's sometimes the case that the bigger, more obvious movies occupy our minds more than the smaller, independent ones.
So to redress the balance a little, we've cast our nets a little wider, and sought out a selection of 20 films which don't necessarily have big budgets or the backing of a major studio, but nevertheless deserve our attention thanks to the quality of their cast, filmmakers or their concepts alone.
You can read our other list of 20 films we're looking forward to in 2014 here. But as a change of focus, here are 20 other films coming out this year that you're less likely to have heard of…
1. Anomalisa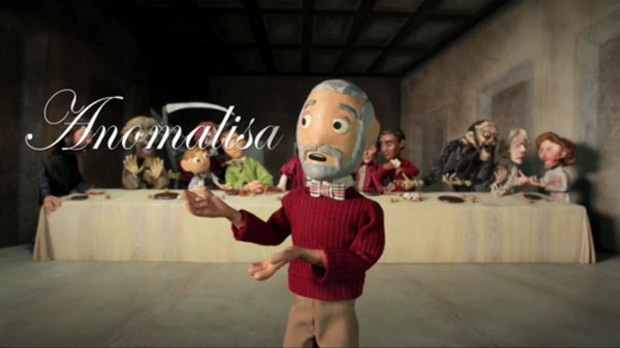 What is it? Adapted from the radio play of the same name, Anomalisa is a stop-motion animated film about an isolated, ordinary man who meets a girl called Lisa, who changes the way he looks at the world.
Why is it worth looking forward to? The premise might sound mundane, but bear in mind that it's written and co-directed by Charlie Kaufman, the mind behind such greatness as Being John Malkovich and Adaptation. Kickstarted in 2012 to the tune of $400,000, the voice cast will include such talents as Jennifer Jason Leigh, David Thewlis and Tom Noonan. And with Kaufman making it, we can be sure there'll be far more to Anomalisa than first appears – and the notion of a Kaufman-fronted animation sounds too good to miss.
2. Manglehorn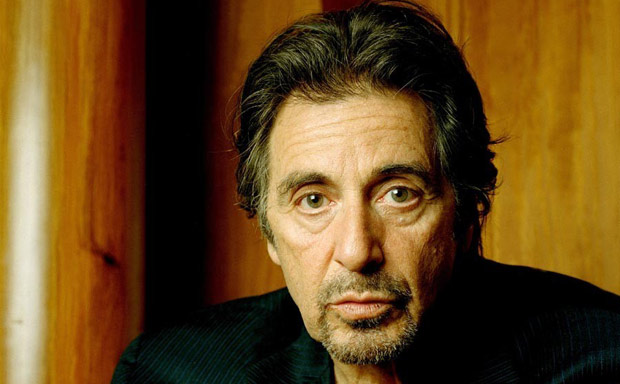 What is it? The title character is an apparently amiable old man whose pleasantly eccentric facade hides a criminal past which continues to haunt him.
Why is it worth looking forward to? Director David Gordon Green's dramas are always worth looking forward to, from his breakthrough debut George Washington to the recent Prince Avalanche. He's assembled a superb cast for Manglehorn, too, including Al Pacino in the lead role and the great Holly Hunter cast alongside him.
3. Dazed And Confused 2 (title TBC)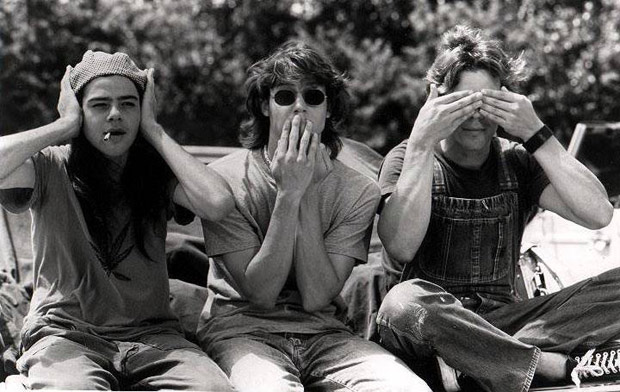 What is it? Only Richard Linklater's follow-up to his own unforgettable 1993 comedy about a group of 70s teens and their last day of school. The follow-up will catch up with the now older group at college.
Why is it worth looking forward to? Belated returns to old movies don't always bear the sweetest fruit, but just look at how brilliant Linklater's Before series has been (Before Sunrise, Before Sunset, Before Midnight). They told a rich story over three movies, each as great as the last despite the gulf of time. Linklater could easily pull off the same feat here.
4. Welcome To Me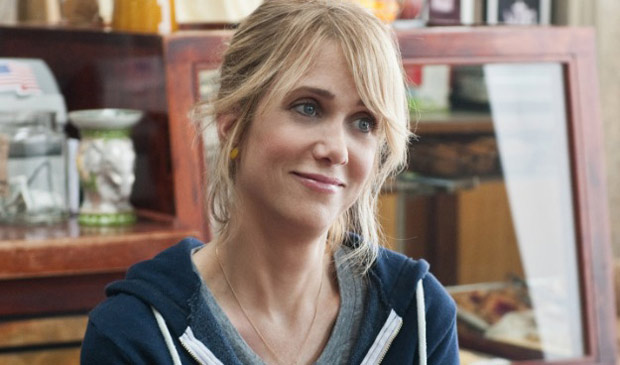 What is it? Welcome To Me is a quirky comedy about a woman who wins the lottery and blows the cash on a cable TV talk show based entirely on herself.
Why is it worth looking forward to? Kristen Wiig's a great comedy performer, as seen in such films as Bridesmaids, and the leading role in Welcome To Me could provide another perfect showcase for her talents. Plus she's joined by a fabulous supporting cast, which includes Will Ferrell, Wes Bentley, Tim Robbins and Alan Tudyk to name a few.
5. Life After Beth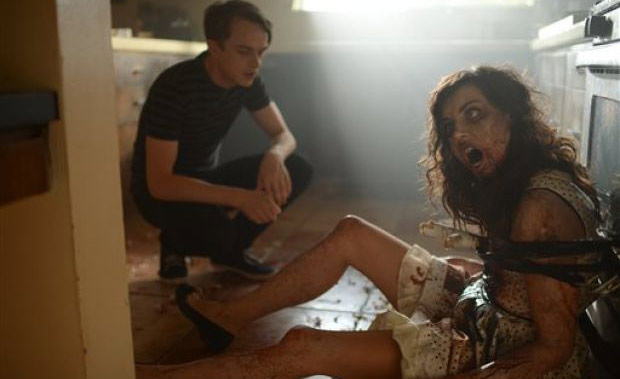 What is it? A comedy horror about a young man grieving over the death his girlfriend, only for her to return from the grave as a zombie.
Why is it worth looking forward to? Zombie comedies are a familiar sight these days, but like several other films on this list, the cast is what makes this one worth keeping an eye on: Dane DeHaan plays the bereaved boyfriend Zach, while Aubrey Plaza plays his revenant other half. Behind them you'll find Anna Kendrick, John C Reilly and Molly Shannon, but it's the two leads that are sure to light up the screen.
6. Deliver Us From Evil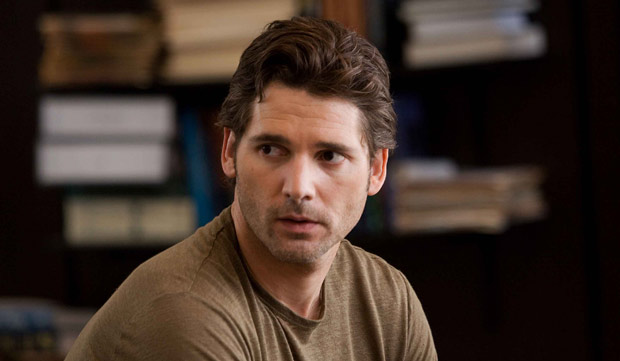 What is it? Previously called Beware The Night, this is an action horror flick about a New York Cop and a priest who unite to solve a demonic mystery.
Why is it worth looking forward to? It's directed by Scott Derrickson, who directed, among other things, the creepy 2012 horror Sinister. Although we preferred the slow build-up of that film's opening half to the second, its direction was taut and atmospheric, and if Derrickson can direct this film's cast – which includes Eric Bana and Olivia Munn – as well as he directed Ethan Hawke in that earlier horror, Deliver Us From Evil could be an exciting genre thriller.
7. Devil's Knot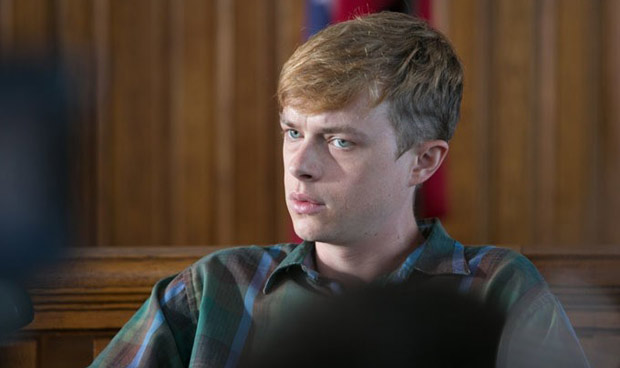 What is it? A crime drama based on Mara Leveritt's book of the same name, about the murders of three small boys and the subsequent investigation.  
Why is it worth looking forward to? Respected director Atom Egoyan needs little introduction, and while the subject matter is a grim one, he'll surely direct it with assurance. The quality cast is a major draw, too, with Reese Witherspoon, Bruce Greenwood, Colin Firth, Mireille Enos and the hard-working Dane DeHaan among the starry names.
8. Foxcatcher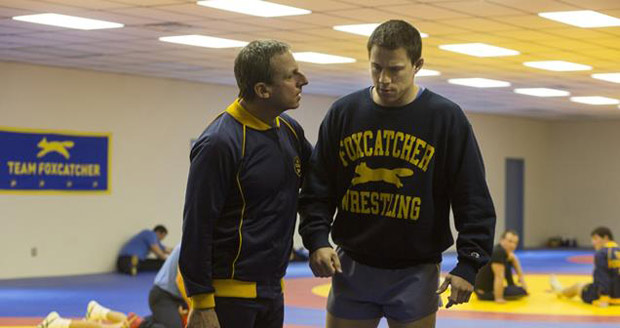 What is it? It's the true-life story of Olympic wrestler Mark Schultz, and the shocking murder of his brother (also a wrestler) in 1996.
Why is it worth looking forward to? Director Bennett Miller has made some great true-story-based movies in the past with Capote (2005) and Moneyball (2011), and his presence here makes Foxcatcher all the more promising. Channing Tatum and Mark Ruffalo will play the wrestling duo, while Steve Carell will appear in what could be a fascinating, non-comedic role as killer John Eleuthere du Pont.
9. A Fall From Grace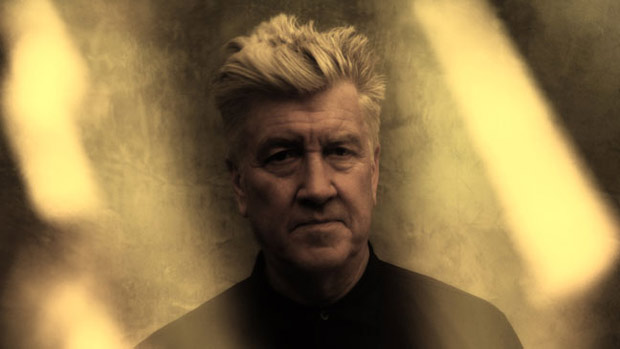 What is it? A St Louis detective tries to crack a murder case where a killer leaves his female victims lying on a local riverbank.
Why is it worth looking forward to? This potentially dark thriller stars Tim Roth, Vincent D'Onofrio, Forest Whitaker and, most interestingly, enigmatic artist and filmmaker David Lynch. His daughter Jennifer Lynch directs, and we're fascinated to see the results.
10. Inherent Vice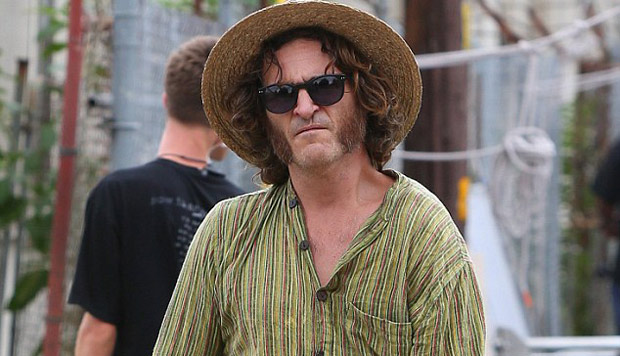 What is it? Based on the novel by Thomas Pynchon, Inherent Vice is about an LA private investigator searching for his ex-girlfriend and her new boyfriend.
Why is it worth looking forward to? That Paul Thomas Anderson's directing Inherent Vice immediately makes us sit up and take notice, and unsurprisingly, given his reputation, he's assembled a fabulous and eclectic cast: the always interesting Joaquin Phoenix leads the film as the PI, while Josh Brolin, Owen Wilson, Benicio Del Toro and Martin Short appear in smaller roles. This one could be stunning.
11. A Slight Trick Of The Mind

What is it? Here's a brilliant twist on the Sherlock Holmes canon: now in his 90s and well out of his Victorian-era element, the former greatest detective in the world confronts his own mortality.
Why is it worth looking forward to? Aside from that fantastic premise, A Slight Trick Of The Mind reunites Sir Ian McKellan (who plays Holmes, of course) with director Bill Condon. The last time they worked together, the result was cinematic brilliance – the James Whale biopic, Gods And Monsters. We're hoping creative lightning will strike twice here.
12. Child Of God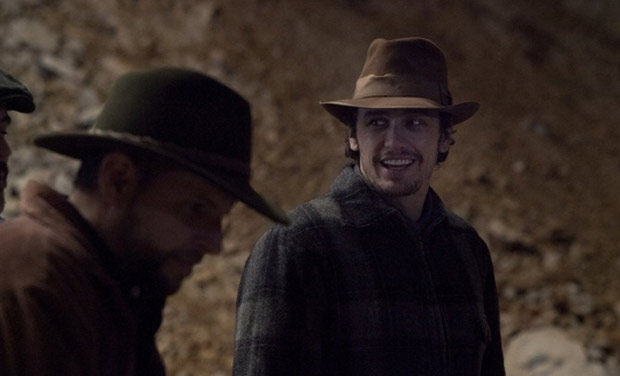 What is it? Based on the novel by Cormac McCarthy, Child Of God's about a man from Tennessee who lives in a cave and gradually drifts into violence and insanity.
Why is it worth looking forward to? James Franco's now an established indie director as well as an actor, and we're looking forward to seeing how he handles McCarthy's characteristically gritty 70s novel. The lead actor, Scott Haze, also recently directed a documentary called Ghosts & Goblins, which we'd hoped was about Capcom's classic side-scrolling platform game from the 80s, but is actually about wrestling. Just thought we'd throw that in there.
13. The Angriest Man In Brooklyn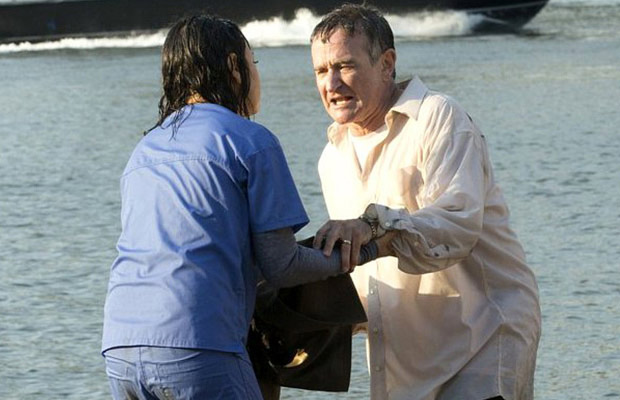 What is it? When a doctor tells an aggressively neurotic patient that he only has 90 minutes to live, said patient then spends his final moments rushing around New York trying to make amends before his death.
Why is it worth looking forward to? Robin Williams' film choices have only grown more interesting as he's grown older, and The Angriest Man In Brooklyn sounds like another meaty role for him to sink his teeth into. Mila Kunis, Melissa Leo, Peter Dinklage and James Earl Jones round out the cast, but the other point of interest for the film is its director: Phil Alden Robinson's previous work includes Field Of Dreams, Sneakers and The Sum Of All Fears. With a pedigree like that, The Angriest Man In Brooklyn's well worth looking out for.
14. St Vincent Van Nuys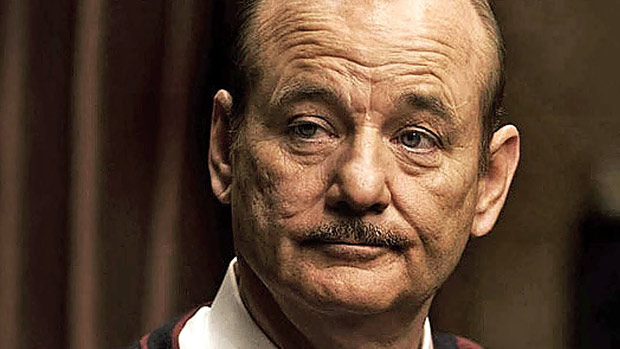 What is it? A grumpy old ex-soldier forms a bond with his young neighbour, and an unlikely friendship ensues.
Why is it worth looking forward to? Bill Murray starring in a comedy about a sardonic war veteran? That sounds worthy of the price of a ticket alone, but throw in Chris O'Dowd, Melissa McCarthy, Naomi Watts and a promising script by Theodore Melfi, and you have an irresistible indie comedy recipe.
15. Beauty And The Beast
What is it? Another lavish retelling of the classic fairytale.
Why is it worth looking forward to? French director Christoph Gans has directed some really distinctive and fun films in his time, including the oddball action horror film Brotherhood Of The Wolf and 2006's Silent Hill – one of the only videogame adaptations that actually managed to scare us in places. His retelling of Beauty And The Beast looks colourful and macabre, with a great cast, including Vincent Cassel and Gerard Depardieu. A popcorn take on Jean Cocteau? Sacrilege, perhaps, but it could be a lot of fun.
16. Manhattan Undying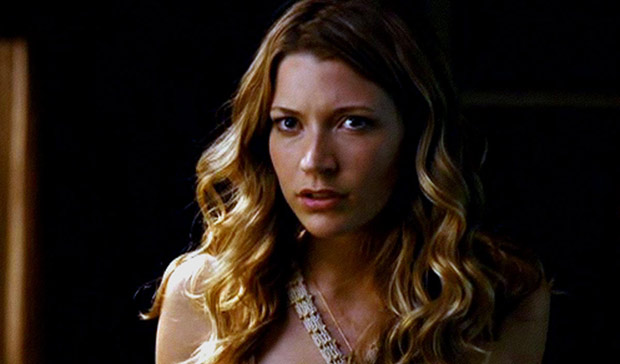 What is it? According to the official synopsis, it's about "A vampire seeks out an artist to paint her a portrait so that she can see her image for the first time."
Why is it worth looking forward to? Like zombies, vampires have suffered from a certain amount of over-exposure lately, but Manhattan Undying sounds as though it has another interesting twist on the undead theme. The movie will star Luke Grimes (who'll also play Elliot Grey in the Fifty Shades Of Grey film adaptation) and Sarah Roemer.  
17. Imagine
What is it? The discovery of an old, unopened letter from the late John Lennon inspires a former rock star to reassess his life.
Why is it worth looking forward to? First of all, there's Al Pacino (in his second appearance on this list) as the old rocker. We've no idea how convincing he'll be (can you imagine him playing a guitar solo, or wailing like a 70s rock god?), but we're fascinated to see how he approaches the part. Then there's the director, Ben Fogelman, who previously wrote Crazy, Stupid, Love and makes his filmmaking debut here – we're looking forward to seeing how he handles the unusual premise.
18. White Bird In A Blizzard
What is it? It's a thriller about a girl coming to terms with the mysterious disappearance of her mother.
Why is it worth looking forward to? Director Gregg Araki's films are spiky, confrontational and often the subject of controversy, and we'll expect no less from this film, which features Shailene Woodley, Eva Green and Angela Bassett. The trailer certainly implies that we'll be in for a dark, difficult yet compelling ride.
19. Convention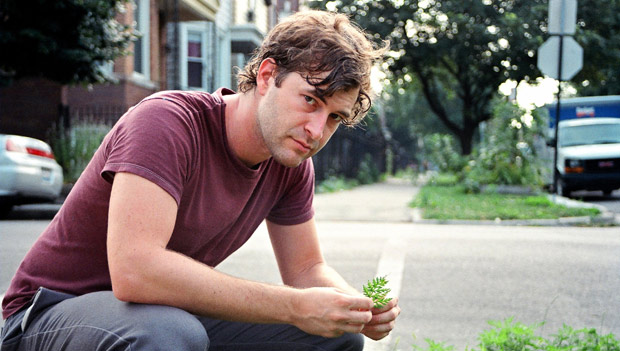 What is it? An inventor creates a five-sided box which may have unforeseen effects on the nature of reality.
Why is it worth looking forward to? We don't know a great deal more about this one yet, but the idea sounds great, and it also has the benefit of having Mark Duplass in the lead. The director and writer of Jeff, Who Lives At Home and the co-star of the brilliant Safety Not Guaranteed (one of our favourite films of 2012) made Convention an immediate choice for this list.
20. The Signal
What is it? It's a science fiction thriller about two college students who find themselves on the wrong side of a computer hacker.
Why is it worth looking forward to? Filmmaker William Eubank's been working as a technician and cinematographer in movies for years, but he really got our attention with his 2011 directorial debut, Love. A low-budget sci-fi film with beautiful visuals, it was like 2001: A Space Odyssey in a matchbox, and a real showcase for Eubank's skills.
We're hoping for more of the same ingenuity here, and with Laurence Fishburne among the cast, he has some star power to match his creative filmmaking.
Follow our Twitter feed for faster news and bad jokes right here. And be our Facebook chum here.