Features
20 directors who broke through at Sundance
One of the most important festivals in indie cinema, Sundance has helped launch dozens of filmmaking careers. Including these...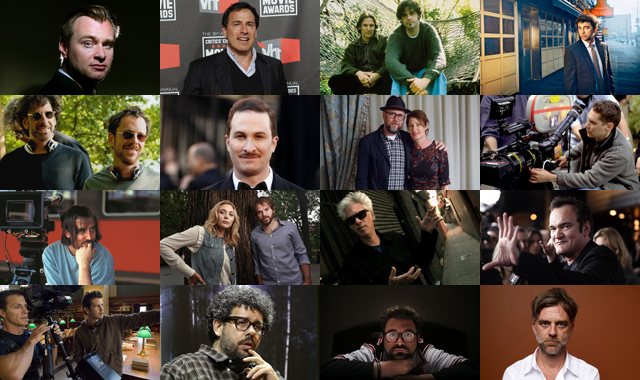 If your tastes in American film deviate from comic-book blockbusters, horror sequels, anemic thrillers and Oscar-baiting biopics, January's Sundance film festival inevitably dictates most of what you'll be watching that year.
Originally founded as the Utah Film Festival in 1978 in an attempt to both highlight American independent filmmaking and to attract would-be filmmakers to the Southern state, the event, held in Salt Lake City, quickly garnered much more attention than your average localised film festival thanks its superstar chairman Robert Redford. In 1981, Redford's status as the face of the festival was secured when it officially changed its name to Sundance, after the actor's iconic film role and his newly established Sundance institute, which sought to help fledgling storytellers and filmmakers become established in the industry.
Another key change to the festival came in 1981 when it was moved to January – the move now allows films to be bought, accrue good early word-of-mouth, and be released in time for recognition at the next year's awards season, as was the case with last year's Beasts Of The Southern Wild. In reality, the move was inspired by the advice of veteran director Sydney Pollack, who correctly reasoned that a festival staged in Salt Lake City would attract far more Hollywood clientele if it were held during the all-important ski season.
Sundance is now a rite of passage for American independent filmmakers, and it sometimes feels like getting into Sundance can mean the difference between winning an Oscar and not even seeing a release. Whether recognition from the festival is quite so pivotal to the chance of a film gaining an audience is debatable, but there's no denying that the list of directors who gained their big breaks at the festival reads like a who's who of the biggest directors of the past 25 years. We're about to look at a selection of the most notable.
Sundance will be returning to London in April for the second time too. Sundance London is at the O2 from April 25-28 (full details here). And who knows what future major movie talents may be making an appearance…
Paul Thomas Anderson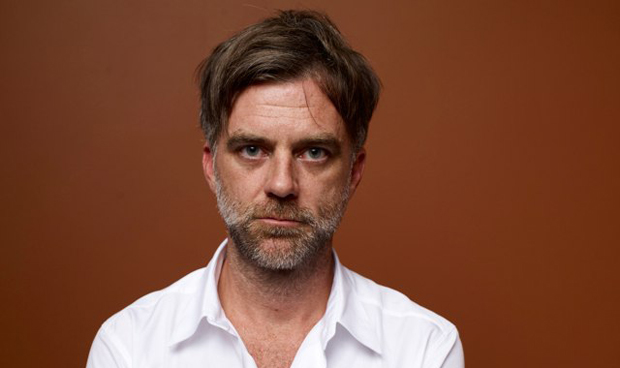 The critically adored director of There Will Be Blood and The Master owes his whole career to a big break at Sundance. Anderson spent his college fund in making a short film, Coffee And Cigarettes, which was accepted into the Sundance Shorts program. On the strength of the short, he was then invited to the Sundance filmmakers lab, where he worked on adapting the short into a feature film alongside actor Phillip Baker Hall. The film became Hard Eight, which premiered at the 1996 Cannes Film Festival and launched one of the most important cinematic careers of the past few decades.
Wes Anderson
Another Anderson, another child of the Sundance shorts program – the 13-minute short Bottle Rocket premiered at the festival in 1993, and was later adapted into the feature length, offbeat heist comedy that launched the careers of not only Anderson but also acting brothers Owen and Luke Wilson. Oddly, the feature film, produced in 1996, was rejected by Sundance, infuriating Anderson. However, the initial short's premiere at the festival was crucial: it brought the team to the attention of super-producer James L Brooks (Terms Of Endearment, The Simpsons), who produced their debut and established Anderson as a genuine talent, who would go on to make modern classics such as Rushmore, The Royal Tenenbaums and Moonrise Kingdom.
Darren Aronofsky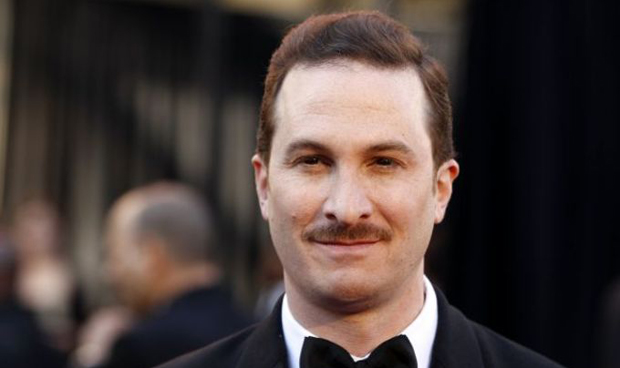 Made on a paltry budget of $60,000 accrued from donations from friends and family, Aronofsky's surreal, black-and-white psychodrama Pi wowed audiences with its heady, oppressive atmosphere when it premiered at Sundance in 1998, with the then 29-year-old winning the Directing Award for his achievements. Pi went on to be an impressive moneymaker relative to its budget (it grossed over $3m at the US box office alone) as well as well-received critically, and Aronofsky went on to make some of the most acclaimed movies on the 2000s, including Requiem For A Dream, The Wrestler and Black Swan.
The Coen Brothers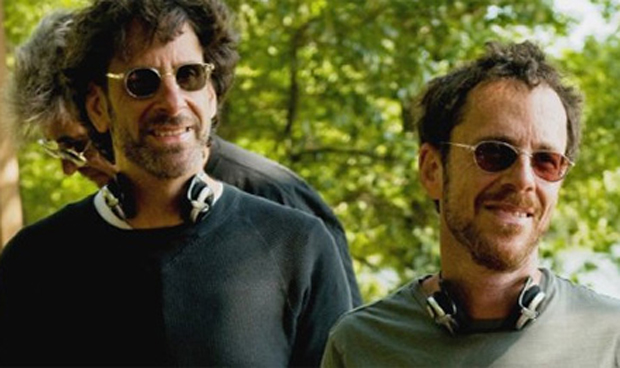 The Coens arrived at the 1985 Sundance film festival as relative unknowns, with Joel's credit as an assistant editor on The Evil Dead as their only real claim to fame. After their pitch-black noir Blood Simple won the Grand Jury prize, however, independent film was changed irrevocably, as one of cinema's most important careers was launched onto the world stage. Blood Simple was just the first of several masterpieces from the two brothers, as their names quickly became a byword for quality, alternative American cinema. They're part of the establishment now, after Oscar success with No Country for Old Men (interestingly, probably the closest in tone of their subsequent films to Blood Simple), but they've still lost none of their edge.
Jonathan Dayton and Valerie Faris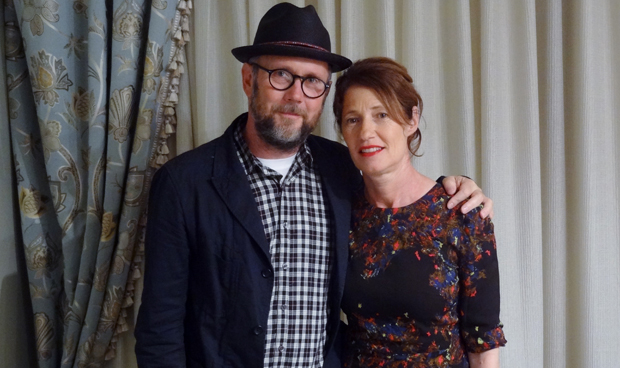 This husband and wife duo aren't yet household names, but they were partly responsible for one of the biggest breakout hits of the Sundance Film Festival of recent years as the directorial pair behind 2006's Little Miss Sunshine. The feel-good road movie with an edge set records by winning one of the biggest distribution deals in the history of the festival, eventually being sold to Fox Searchlight for $10.5m. The pair followed up their debut with last year's excellent Ruby Sparks, and Little Miss Sunshine is also notable for launching the career of screenwriter Michael Arndt, who went on to write Toy Story 3 and some new Star Wars films you may have heard of.
Sean Durkin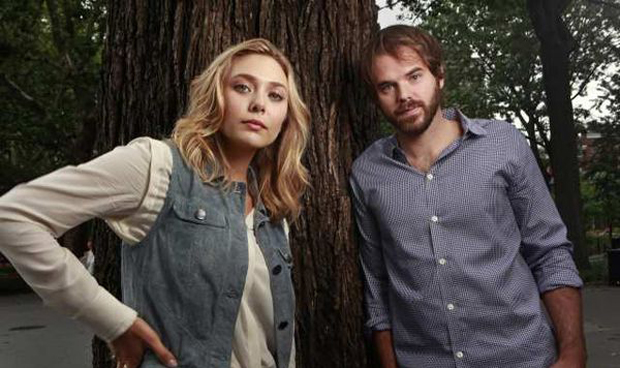 He's only made one film, but when that film is the unforgettable, chillingly effective psycho-thriller Martha Marcy May Marlene, he easily earns his place on this list. His debut earned the Directing Award at the 2011 Sundance Film Festival and comparisons to Roman Polanski and Stanley Kubrick. Durkin will follow-up the film next year with Janis Joplin biopic Janis, starring Zooey Deschanel and Nina Arianda.
Richard Kelly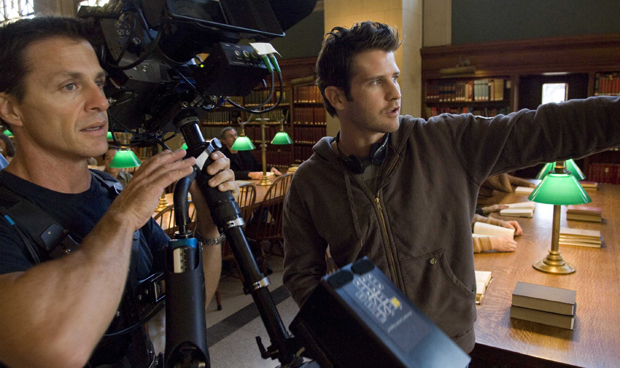 He hasn't gone on to the successes that were predicted after the breakout success of his debut feature, but the seismic impact of Kelly's debut Donnie Darko cannot be ignored. Much buzzed-about after screening at the 2001 Sundance festival, Donnie Darko disappeared on general release later that year in the US thanks to poor marketing and a deathly release slot, but went on to become one of the most enduring cult films of the decade, as well as launching the career of Jake (and to a lesser extent, Maggie) Gyllenhaal. Kelly's subsequent career – Southland Tales, Domino, The Box – has been patchy at best, but Donnie Darko remains one of the key films in the festival's history.
Todd Haynes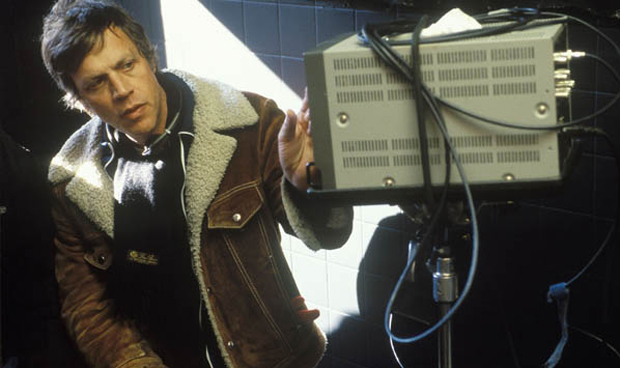 After making a notorious debut short in Superstar: The Karen Carpenter Story, where the story of the tragic singer and her struggle with bulimia was told using Barbie dolls, Haynes won even more controversy after his debut feature Poison won the Grand Jury prize at the 1991 festival. A bizarre, audacious oddity, Poison was crowned a key film in the New Queer Cinema movement for its exploration of queer themes, but not before being decried by the American Family Association for what it excitably described as its "explicit porno scenes of homosexuals involved in anal sex". The film was the start of a fascinating, diverse career for Haynes, with his filmography including films such as Safe, Velvet Goldmine, I'm Not There, and the HBO miniseries Mildred Pierce.
Jim Jarmusch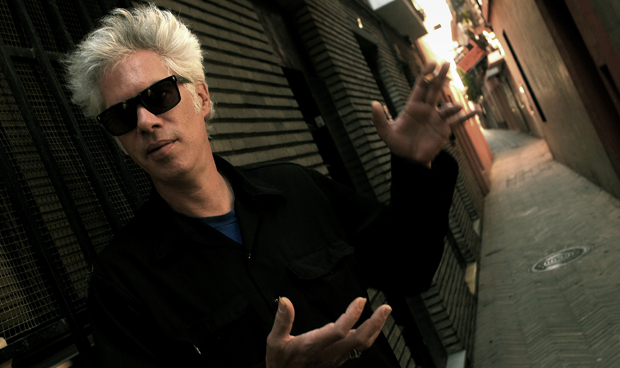 1985 was a key year in the history of Sundance and in American independent film as a whole, marking the arrival of not only the Coens but also the iconoclastic figure of Jim Jarmusch, who screened his debut movie Stranger Than Paradise that year. The film had actually premiered at Cannes the year before (and won the Camera D'or), but with its ultra low-budget, use of non-professional actors, black-and-white cinematography and offbeat humour would cast a huge shadow of influence over films at Sundance for years to come. Jarmusch was way ahead of his time with his debut, and enjoyed a special relationship with the festival for years to come – including a star appearance in a Simpsons episode based around Lisa entering her own film into Sundance.
Neil LaBute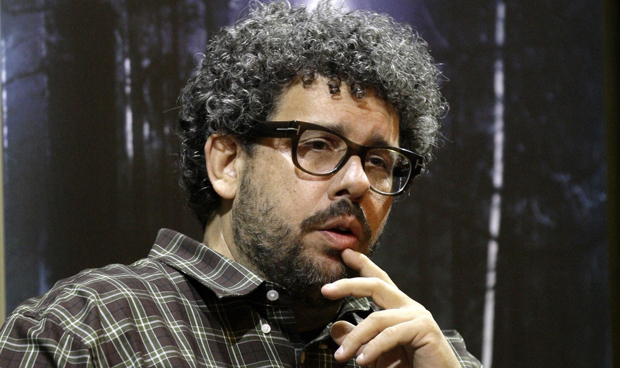 He's fallen away in recent years (this is the man who's responsible for The Wicker Man remake), but there was a period where playwright and director Neil LaBute was providing some of the most interesting American films around. In The Company Of Men debuted to great acclaim at the 1997 Sundance Film Fest, exploring the darkest recesses of contemporary masculinity with a quiet, unflinching ferocity that occasionally makes it almost unwatchable. Along with follow-up Your Friends And Neighbours, however, it's still essential viewing for any fan of serious drama.
Richard Linklater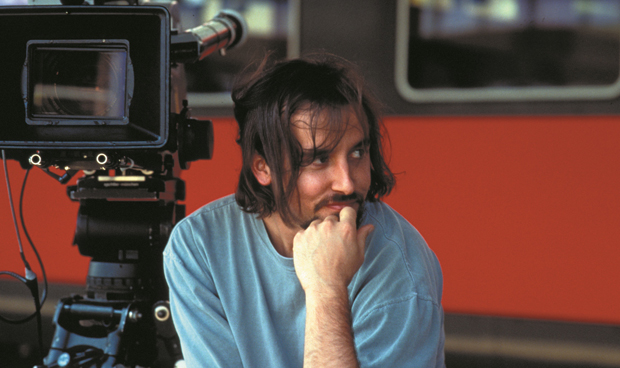 The director of Before Sunrise, Dazed And Confused, School Of Rock and A Scanner Darkly is a darling of Sundance, after his ultra low-budget debut Slacker made waves there in 1991. Linklater said to CNN of the experience: "I'd submitted a really rough cut the year before we actually played there-and it got rejected. So I finished it and showed it in a few places, like Seattle; it was actually playing theatrically in Austin. When Orion Classics picked it up, we blew it up from 16mm to 35mm and then sort of 're-premiered' the new print at Sundance. It was a second time around for that movie… it had already been a local phenomenon. But the way Sundance works, it became like a big coming-out party. That was where everybody saw it; to play there was a huge stamp of approval."
Daniel Myrick and Eduardo Sanchez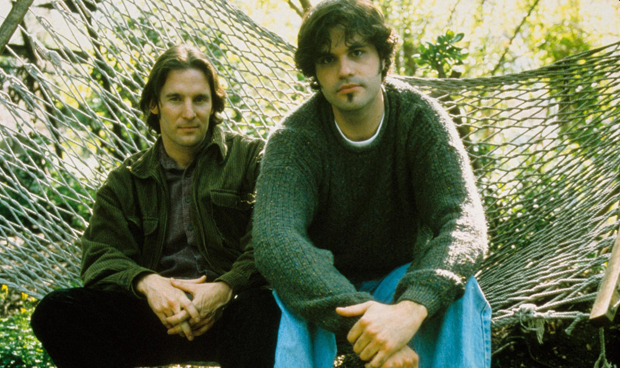 They're on the list for one film and one film only, but that's because it's one of the most influential films of all time: 1997's The Blair Witch Project. When the directors took their zero-budget horror to Sundance, they were adamant that they weren't "directors" at all, but that they had merely discovered the footage and edited it. This was quickly identified as pure flatulence, but nevertheless film reinvigorated the found footage genre (after it had pretty much laid dormant since being invented by Cannibal Holocaust in 1980), revolutionised the way films were marketed with its pioneering viral internet campaign, and was for a brief period of time the most profitable film ever made, before being overtaken by Paranormal Activity: perhaps not coincidentally, a found footage horror movie.
David O Russell
Currently riding high after the awards success of Silver Linings Playbook, Russell made his name at Sundance with his debut Spanking The Monkey, a suburban black-comedy with an uneasy, incestuous theme (pure Sundance material) that he made for just $200,000. Another filmmaker who began making awkward, idiosyncratic films and continues to do so only now with the attention of the Academy, with Silver Linings Playbook and The Fighter achieving significant awards success while still managing to retain the nervous energy of Russell's earlier work. The director worked as a ticket taker at the festival while working on short films to screen there, and later said that the festival "gave him a destination."
Christopher Nolan
This little known director was so off the radar in 1996 that his debut movie Following didn't even make it into Sundance, being screened instead at younger brother Slamdance, which limits selection to films with a budget of $1m or less. The film won the Black & White Award and was nominated for the Grand Jury Prize – crucially, however, it brought Nolan to the attention of Hollywood, and gave him the influence to make his ingenious topsy-turvy thriller Memento, which screened at the festival in 2001. The film was a critical success, but unfortunately its talented director was never seen or heard from again.
Robert Rodriguez
The director of Sin City, Planet Terror and Machete began his career with El Mariachi, the Mexican action-Western that ended up as the first part of Robert Rodriguez's Mexico trilogy. The film, which cost a laughable $7,000 to make, had already been bought by Columbia Pictures, who wanted to see how their unusual acquisition would play on the festival circuit. Rodriguez said at this year's festival, on the 20th anniversary of the film's first Sundance screening: "Geoff Gilmore from Sundance saw [El Mariachi] and said, 'Don't show it anywhere else. If you wait until Sundance, you'll win something with this…' we waited, and we won the Audience Award. It was fantastic."
Bryan Singer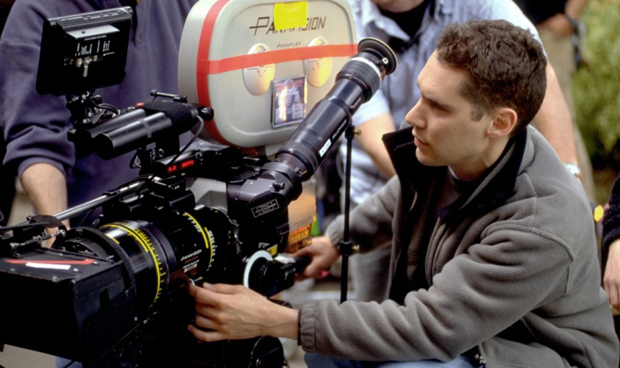 1993 saw the debut of another key directorial figure in Bryan Singer, who would go on to direct some of the biggest films of the following 20 years with his work on the X-Men franchise and Superman Returns. Singer won the Grand Jury Prize for his debut thriller Public Access, and despite the acclaim the film failed to win a theatrical distributor – however, it did mean Singer got the money to direct another script from Public Access screenwriter Christopher McQuarrie. The pair returned to Sundance with The Usual Suspects in 1995, and Singer has never looked back.
Steven Soderbergh
Sex, Lies And Videotape, Soderburgh's debut and the recipient of the Sundance Film Festival's inaugural Audience Award, is arguably the most important independent film ever made: success at Sundance led to the film being entered into the Cannes Film Festival and winning the Palme d'Or, and author of Down And Dirty Pictures Peter Riskind credits this international acclaim with launching the new era of American independent film in the 90s and bringing the films of the movement outside of film festivals and to a wider audience.
Also crucial was the role the film's success played in establishing Miramax as the studio most associated with American independent filmmakers, and the establishment of Harvey Weinstein in particular as one of the most important figures in the industry. But, if nothing else, Sex, Lies And Videotape kickstarted the career of Steven Soderburgh, which in itself would make it one of the most important films of its era. He's one of Hollywood's most gifted, prolific and unpredictable directors, with a filmography that includes films as diverse as Ocean's Eleven, Schizopolis, Magic Mike and Che. His latest film, Side Effects, he claims is to be his last: if it's true, he'll be sorely missed.
Kevin Smith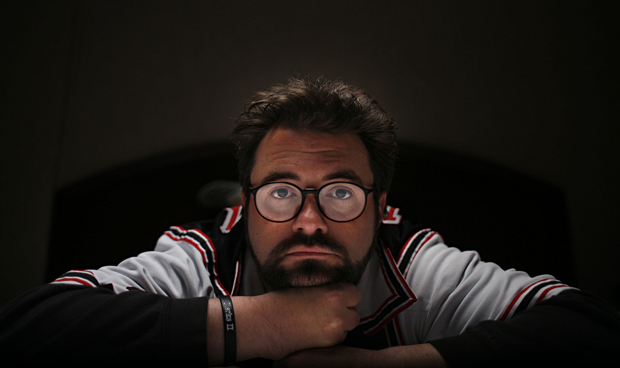 The success of Kevin Smith's Clerks demonstrated that low-budget indies don't have to have big philosophical  ideas or be formally tricksy, or really do anything other than be outrageously funny. Miramax purchased the film after it won a filmmaking trophy at the 1994 festival, and Clerks was a modest box office success, earning a $3m gross in the US. Smith's fervent fanbase and his ability as a raconteur quickly established him as an icon of geek culture, and Clerks bit-players Jay and Silent Bob became icons, getting their own film a few years later. The power of the original Clerks is undiminished, however, and Smith is reportedly hard at work on a third instalment at the time of writing.
Quentin Tarantino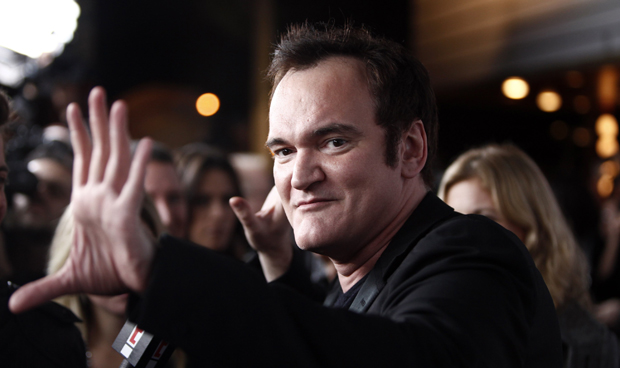 If Sex, Lies And Videotape launched the American independent film on the world stage, Quentin Tarantino's Reservoir Dogs gave the movement its first genuine pop cultural icon. The film won no awards at the 1992 Sundance festival, but it was the talk of Salt Lake City that year, with its laconic dialogue, ultra-violence, hip soundtrack and unusual structure proving a potent brew for festival audiences, who were blown away.
A New York critic said after a film that the film reminded her of the Lumiere Brothers' The Arrival Of A Train At La Ciotat Station, the silent film that sent early cinema attendees fleeing in terror, in that contemporary audiences simply "weren't ready for it." Reservoir Dogs got a limited release in the US where it failed to make much of an initial impact (It was a much bigger hit in the UK), but the film's stature grew in subsequent years, and Tarantino was already established as cinema's most intriguing new personality. Miramax gave him a bigger budget for follow-up Pulp Fiction and, like Sex, Lies And Videotape before it, it won the Palme D'or at Cannes and changed everything that came afterwards.
Benh Zeitlin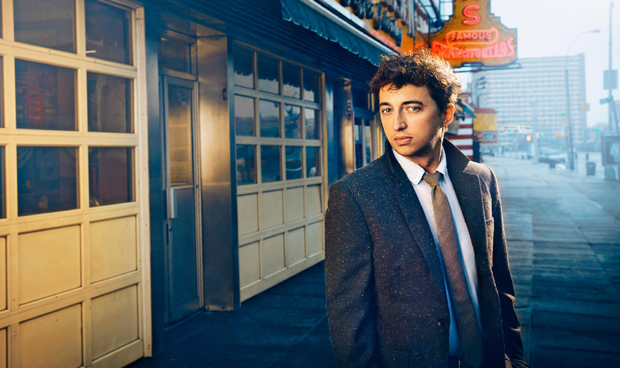 Both chronologically and alphabetically the last director on this list, Zeitlin is the talented young director behind 2012's fantasy drama Beasts Of The Southern Wild. The film's success demonstrates just how powerful a force Sundance remains in the industry, with the early raves leading to acclaim first at Cannes, then at film festivals all over the world, and finally the Oscars, where the hitherto unknown Zeitlin prevented the hotly touted Ben Affleck and Kathryn Bigelow from receiving a Best Director nomination.
Beasts Of The Southern Wild is an archetypal Sundance find – a little rough around the edges, perhaps, but with more in the way of invention and sheer filmmaking energy than a dozen Hollywood contemporaries. The alphabet may always doom Zeitlin to be last on this particular list, but he certainly won't the last great filmmaker to make his name at Sundance.
Sundance London takes place at the O2 in London from 25-28 April.
Find more information on Sundance London here. You buy tickets directly right here.
Follow our Twitter feed for faster news and bad jokes right here. And be our Facebook chum here.