Features
19 things we learned from the Game Of Thrones season 3 DVDs
Adam has mined through Game Of Thrones season 3 DVD commentaries to dig out trivia gold...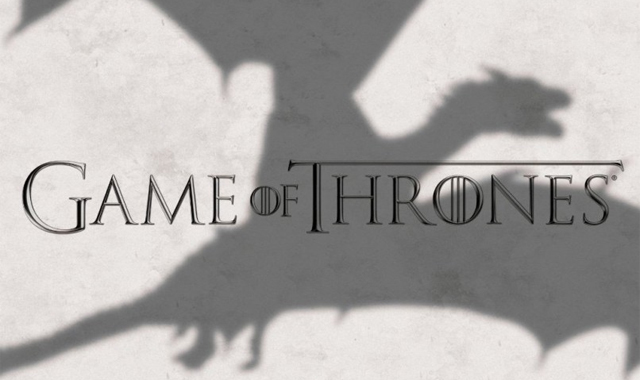 Warning: contains major season three spoilers.
With less than a month before the season four premiere on Sky Atlantic (April the 6th, to be precise) there's a palpable excitement in the air for the return of epic, world-straddling fantasy series, Game Of Thrones. But before you once again push open the gates at King's Landing, or stride side-by-side with the commanding Daenerys Targaryen and her burgeoning army, join us as we share what we've discovered behind-the-scenes in season three.
As well as delivering the biggest shock since Ned lost more than his kingdom in penultimate episode, The Rains Of Castamere, season three was chock-full of stunning revelations, shocking displays of deceitfulness and tender moments of intimacy and unexpected friendships. We've studied the supplementary material on the series Blu-ray discs to unearth how the cast and key creative figures helped make what was witnessed throughout the series so enthralling…
1. The Red Wedding was a pivotal moment in more ways than one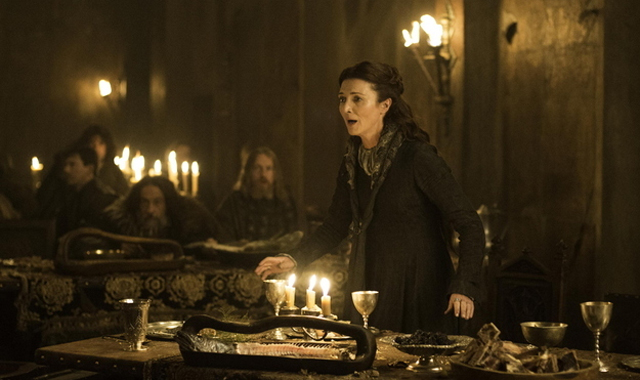 It appears the tragic bloodbath that is the Red Wedding in penultimate season three episode, The Rains Of Castamere, wasn't just a monumental, seismic incident felt within the world of Game of Thrones. According to interviews with showrunners and co-creators David Benioff and D. B. Weiss in the hour-long documentary covering the aforementioned episode, this event was one to the primary reasons which motivated them to take on the huge challenge of bringing the sprawling fantasy worlds of Westeros and Essos to life.
2. The showrunners are a sadistic duo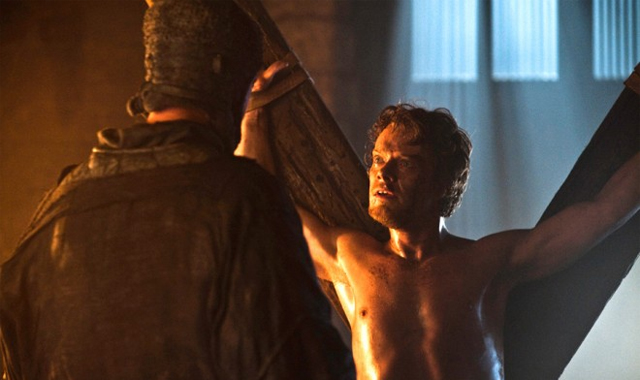 On the commentary track for the first episode, director Michelle MacLaren states she discussed with Benioff and Weiss the possibility of lessening the torture inflicted on poor Theon Greyjoy. Unfortunately, no one agreed with her and his prolonged agony stayed. MacLaren herself had a twisted desire to get things right however, as she consulted a medieval torture website to ensure an accuracy was preserved.
3. A compete washout
The final confrontation between Jon Snow and McKenzie Crook's distrusting wildling warrior Orell took three days to film, with the artificial rain being pumped through half a mile of hose which used 500 gallons a minute of water from huge spinning  stands. The cast also had to contend with their costumes being continually weighed down from the soaking by the abnormally huge raindrops required so they could be captured on camera.
4. Sam isn't the inept fool we've been led to believe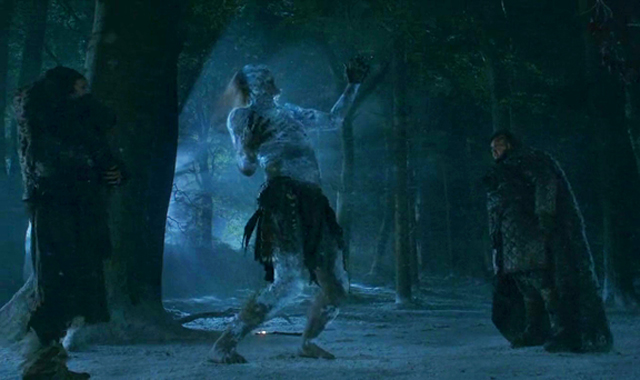 Jon Snow's rotund and bubbling sidekick Samwell Tarly really comes into his own towards the end of this season, not only saving Gilly and her young son from a stray White Walker, but also unearthing the best way to kill this formidable enemy. His fellow members of the Night's Watch who ventured out beyond the wall would be extremely proud, if most of them hadn't been slaughtered.
5. Although Jaime Lannister is known as the "Kingslayer" and may have an unwholesome relationship with his sis, he's not actually that bad
Look, he's still a Lannister when all is said and done, but by saving the towering Brienne from a fate worse than death, and admitting to her that is was wronged in regards to the past events leading to his rather derogatory moniker, audiences forgave his past indiscretions and finally warmed to the character. Losing his hand only added to their growing fondness of him.
6. Mud, glorious mud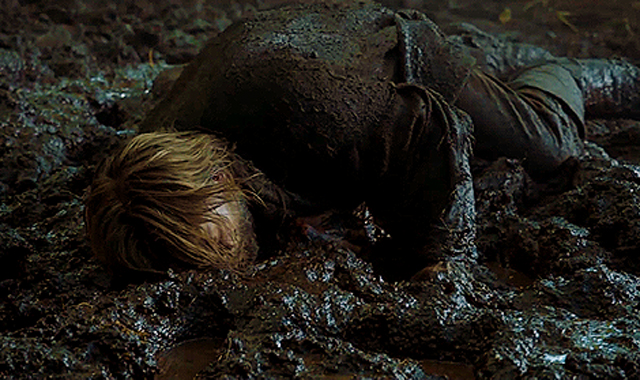 Episode four director Alex Graves was insistent in having as much mud as possible for a limb-less Jaime Lannister to be shoved into. In the commentary, the director claims that Nikolaj Coster-Waldau, who plays the character, was the other person who understood why that seemingly over-the-top treatment was absolutely necessary. In the words of Graves it was about "taking an unbelievably ruthless and powerful character and humiliating him in a way the audience would never have thought be possible."
7. Arya finds the most unlikely of allies
When Sandor Clegane (aka The Hound), the hulking fire-phobic ex-bodyguard to Joffrey Baratheon, decided to call it quits and leave King's Landing, little did he know that one of his arch nemesis would become a companion of sorts. Having done away with her friend Mycah (the butcher's boy) back at Winterfell during season one, young Arya Stark finds herself teaming up with The Hound, following his run-in with the Brotherhood Without Banners. This could be the start of a beautiful friendship if Arya wasn't intending to put a knife through his skull at some point in the future.
8. Hungry like a (Dire)wolf
Direwolves are an unusually large and intelligent species of wolf, but they're not solely a CGI creation as you may have thought. They're the result of normal-sized wolves (Northern Inuit dogs) given a digital growth spurt. To achieve the attack on the wildlings during Jon Snow's rain-swept battle, wolves were shot on a green screen attacking an animal wrangler dressed head-to-toe in a green costume. They were then resized and composited seamlessly into the actual footage, gnawing away at their poor victim's necks. And to think Robb and Bran Stark were almost denied the pleasure of rearing the direwolf cubs they found at the beginning of season one.
9. Catelyn was right to have reservations about Bolton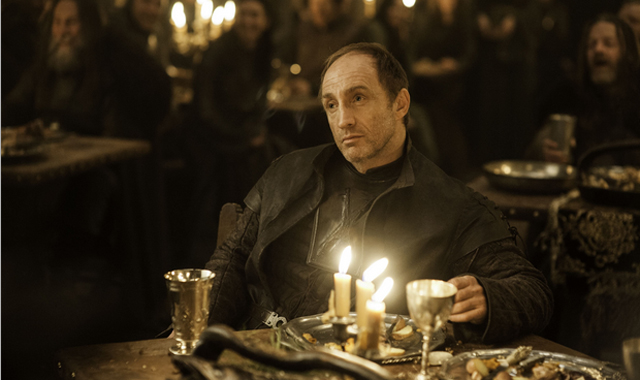 Tough but  principled matriarch Catelyn Stark may have made a tactical error in deciding to return Jaime Lannister back to King's Landing, but her instincts were definitely bang on that something was amiss about late husband's past associate, Roose Bolton. His secret plotting with House Frey is revealed the moment she discovers chainmail armour underneath his clothes during the seemingly innocuous and high-spirited wedding celebrations. It's a chilling moment, and works as a stern (and in this case, fatal) reminder that mums know best.
10. The Lighting is (Rigg)ed perfectly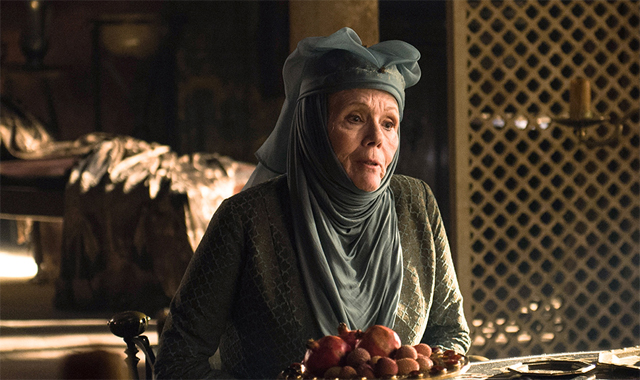 The look of the show often receives high praise, and in the commentary section, cast member Dame Diana Rigg (Emmy-nominated for Outstanding Guest Actress in the series) uses an interesting analogy to explain what it means as a performer when scenes are lit well. "With good lighting, it's like swimming in warm water, and if you get hard, harsh lighting, it's like cold water – you don't do your best [performance-wise]."
11. Joffery has extracurricular interests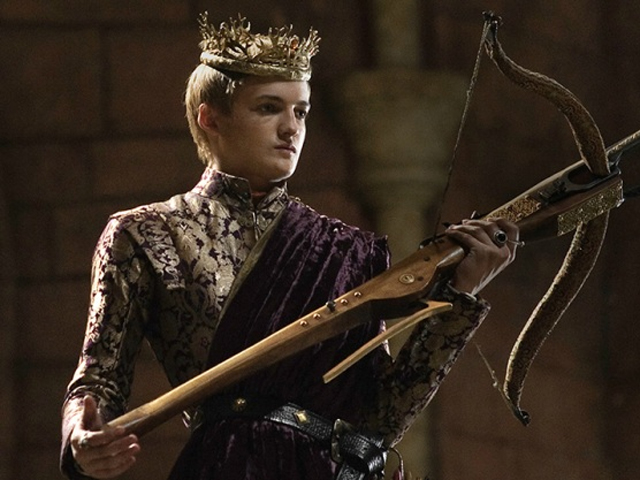 21 year-old Jack Gleeson's (utterly superb) portrayal as the odious and sociopathic Joffrey Baratheon may turn to be his one and only memorable screen role. Its revealed by his screen mum Lena Heady that the young actor studies classics and theology at university in between his scenes, and that he's done with acting after the series, and "wants to be a theologian and that's it." It must be a little unnerving for fellow students to be sat next to the creepy King in a lecture hall, however.
12. Sometimes a little imagination is more effective than CGI
The impressive sense of scale and size achieved in the series is something which sets it apart from other similar small-screen fantasy adventures, and sometimes old-fashioned, lo-fi in-camera tricks can help sell that epic world. For the scene in Slaver's Bay, where 'Mother of Dragons' Daenerys Targaryen orders her newly-acquired army to match forward, director Alex Graves reveals the background dust caused by eight thousand soldiers matching in unison was created by pick-up trucks driving back and forth just before action was called.
13. You'll never Warg alone
We were already aware that crippled Stark younger Bran possessed a sixth sense of sorts (referred to as 'Greensight') but it's revealed towards the end of series three he's also a Warg. This means he has the ability to form a telekinetic link with both humans and animals, with which he can control their actions. In one of the making-of documentaries, we learn that the vfx team didn't have to apply the washed-out pupil look which illustrates the effects of 'warging', as the young actor who plays Bran, Isaac Hempstead-Wright, could already roll his eyes right back into the top of his head. Nice party trick.
14. Climbing The Wall wasn't a picnic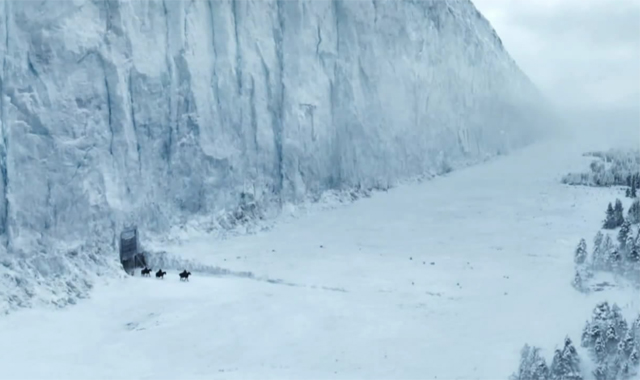 The makers of Game of Thrones have always attempted to find a reality and believability within the fantasy, and Jon Snow and Ygritte's epic hike up The Wall was no exception.  Actors Kit Harington and Rose Leslie (who, incidentally, were brief off-screen partners, too) had a number of climbing lessons before their scenes were filmed, including some trips to an actual ice wall. Alongside the rest of the Wilding cast, they had to scale a 40ft wall whilst being blasted by huge wind and ice machines at either side. Who said being an actor was easy?
15. Wilding on the mic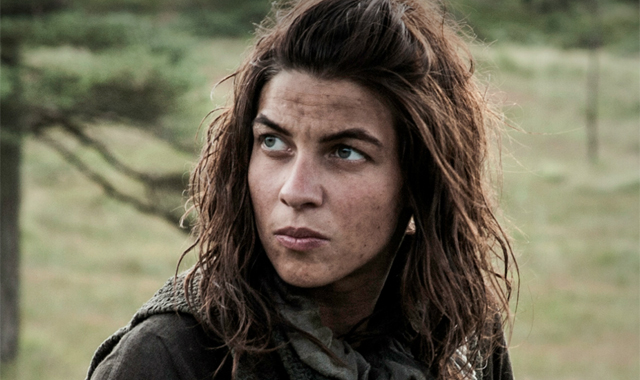 Many fantasy genre fans will be aware that actress Natalia Gastiain Tena played the role of Nymphadora Tonks in three of the Harry Potter film adaptations, but the 29 year-old (who plays Stark protector and wilding Osha in the series) is a musician, too. She performs vocal and accordion duties for the band Molotov Jukebox, who are releasing their debut album this year. They're described in their official website as a "relentlessly fiery London-based 6-piece with a large home grown following and a rapidly expanding international fanbase."  Sounds more appealing than playing glorified nanny to Brandon and Rickon.
16. Emergency Repair Kit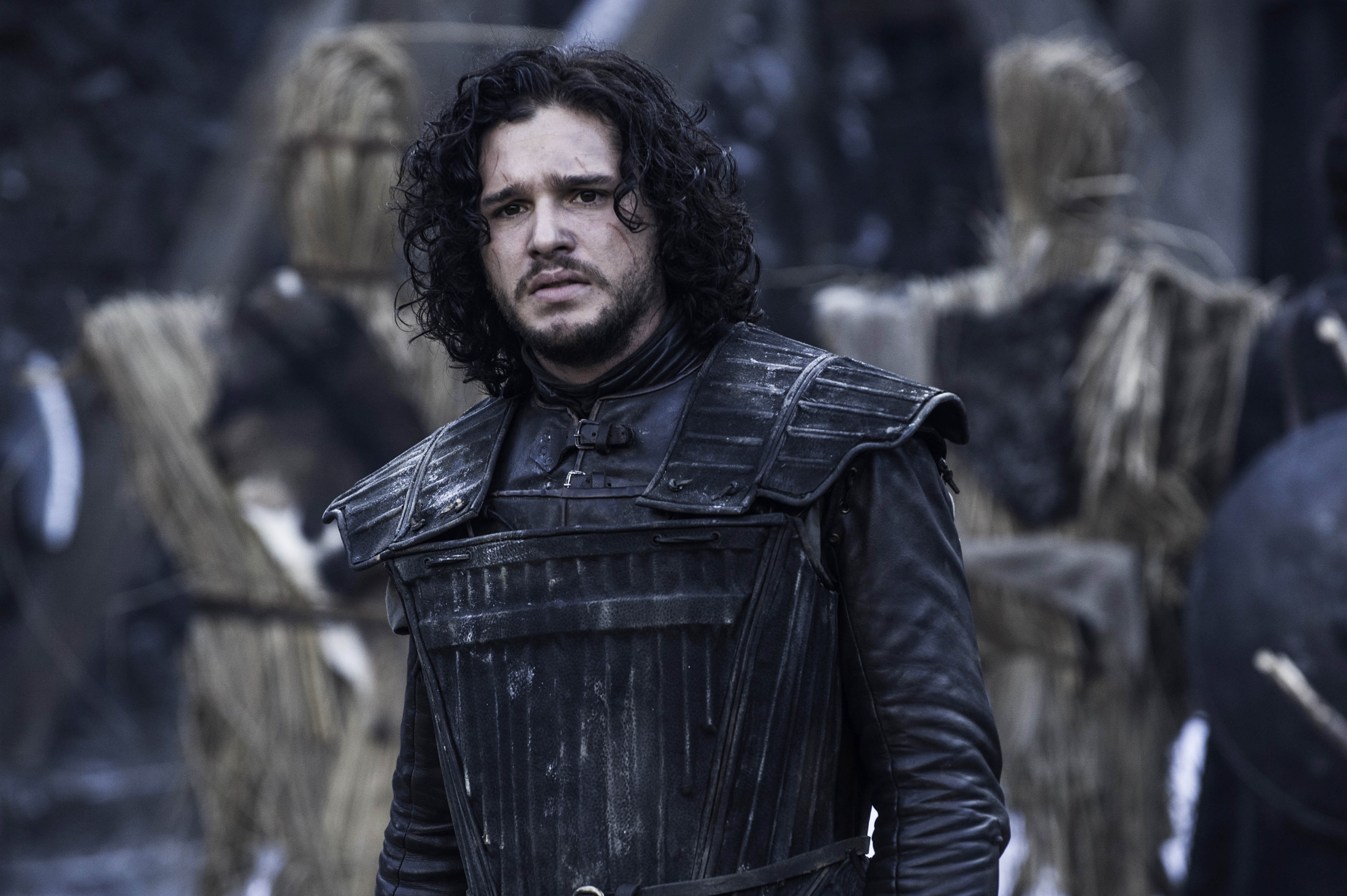 Strapping Stark bastard Jon Snow may be having a tough time beyond The Wall, but actor Kit Harington presented a unique challenge of his own to the production after he broke his ankle falling whilst trying to climb into his first-floor window after a night on the tiles. Rains of Castamere director David Nutter explains in the commentary how the production was forever shooting around Harington for the more physically-demanding scenes. He had a horse, running, photo and stunt double.
17. Red Wedding guest appearance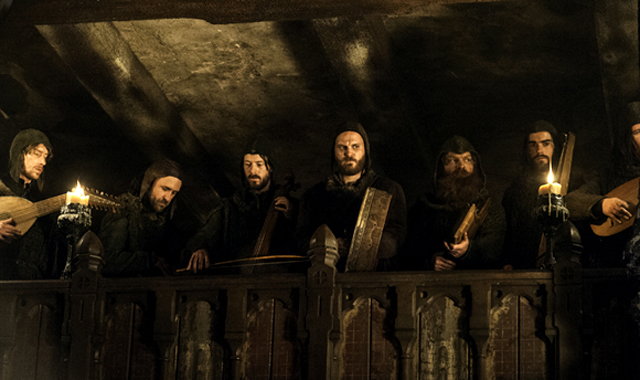 Even eagle-eyed music fans would struggle to spot him, but Coldplay drummer Will Champion makes a cameo appearance during the Red Wedding festivities as a (surprise, surprise) drummer during the rowdy banquet scene. Champion isn't the only pop star to pop up on Game of Thrones. Snow Patrol's Gary Lightbody makes an appearance as a soldier in an earlier episode from the third series.
18. Samwell Tarly is an extremely funny man
Or rather, the actor to portray him, John Bradley-West, is. Full of funny anecdotes during his commentary session, Bradley-West jokingly bemoans the kind of sun-filled exploits the actors in the Morocco-set portion of the series got up to whilst he's filmed in Iceland. In a scene where an extremely scantily-clad prostitute straddles the lap of one of the ill-fated Stormcrows mercenaries in Slaver's Bay, Bradley-West hilariously laments "the only thing that immediately rests on my knee when I sit down is my stomach!"
19. Even the actors are moved by the scenes in which they appear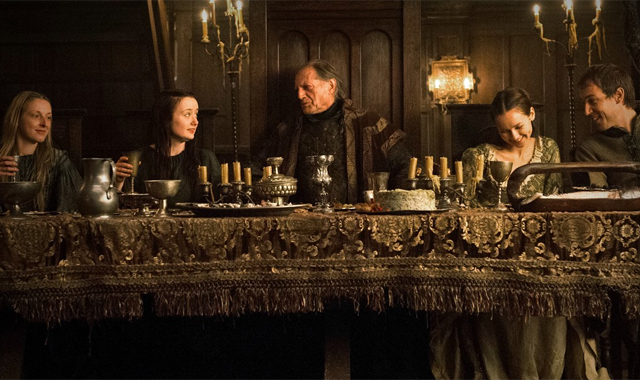 Viewing the Red Wedding for the first time during her commentary, Michelle Fairley is left utterly speechless and then tearful as the end credits roll. So, too, is Richard Madden who plays her on-screen son and ruler of the North, Robb Stark. It's a powerful reminder of the emotional draw the show has with those connected to it.
Read our review of the season three Blu-Ray, here.
Follow our Twitter feed for faster news and bad jokes right here. And be our Facebook chum here.