Features
18 films put forward for consideration for Best Animated Feature Academy Award
The 18 films in contention for Best Animated Feature at the 2012 Oscars have been revealed. It includes, er, Mars Needs Moms...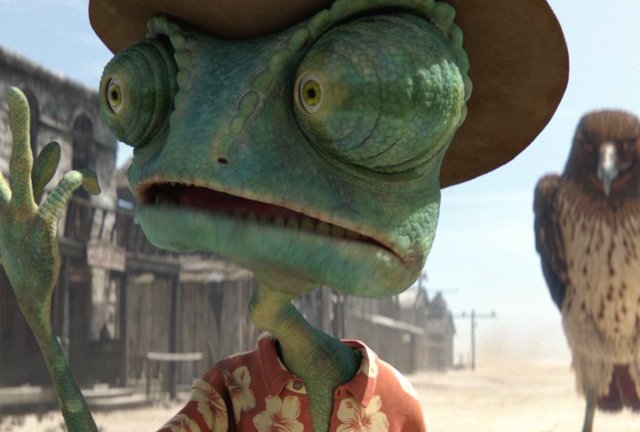 It's been revealed that as many as five films could be nominated in the Best Animated Feature category at the 2012 Academy Awards, as the Academy of Motion Picture Arts and Science have announced that 18 features have been submitted for consideration.
The titles submitted are as follows:Rango, Kung Fu Panda 2, Puss in Boots, Rio, Cars 2, Hoodwinked Two! Hood Vs. Evil, Gnomeo & Juliet, Mars Needs Moms, Winnie the Pooh, The Adventures of Tintin, Arthur Christmas, Happy Feet Too, Alvin and the Chipmunks: Chipwrecked, The Smurfs, Alois Nebel, A Cat in Paris, Chico & Rita and Wrinkles.
There are certainly some interesting choices in there, and several potential winners. But it has to be said that those behind Mars Needs Moms are being adventurous putting themselves forward for consideration given just how wretchedly the film performed at the box office, and how it was largely poorly received by critics.
It will be interesting to see what films make the final five.. I'd have thought Rango would be a certainty, as would The Adventures of Tintin (its inclusion resolving the debate as to whether it's considered an animated movie or not, assuming that this submitted list is ultimately approved, which it hasn't been yet).
Out of the foreign language choices, I'd imagine that Chico And Rita would be the favourite to make the five (and it certainly should). The remaining two places then are quite open. Pixar's recent dominance of the category is unlikely to carry over with Cars 2 (it doesn't deserve to be nominated). Hopefully, Aardman will get a nod for the terrific Arthur Christmas, which is likely to leave Rio and Kung Fu Panda 2 fighting it out for the fifth slot (the latter is the better of those two).
It's a strong field, certainly. As long as Rango, Chico And Rita and Arthur Christmas get their place in the spotlight, we'll be happy.
Follow Den Of Geek on Twitter right here. And be our Facebook chum here.