Features
17 films to catch at Horror Channel FrightFest 2017
Horror Channel FrightFest takes place in London this weekend. Here's our pick of films to look out for...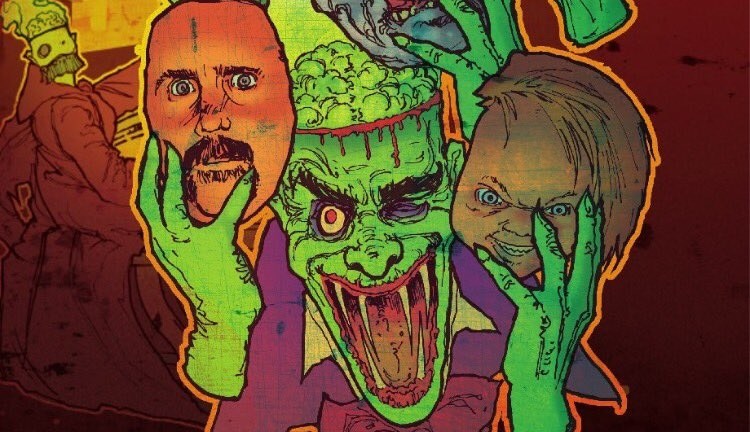 Summer's almost over and what better way to welcome in the spooky season than by hiding from the heat in a darkened room, with five days of wall-to-wall horror? Yep, it's August Bank Holiday and that means the 18th annual London Horror Channel FrightFest is upon us. For some, this is a familiar pilgrimage. Veterans will be used to bloodshot eyes, numbness in the spine, a lack of nutrition and an acute anxiousness every time there's a loud noise. For others, it may be their first visit and these are things to look forward to. Either way, FrightFest promises probably the biggest, purest, uncut dose of horror you can endure without going insane, complete with special guests, world premieres, live events and at least a couple of parties. So, of course, we're well up for it.
Since the festival expanded across multiple screens in 2009, the number of films on offer has risen like a Lovecraftian God. This year offers 64 of them and making the right choices can be an exercise in abject terror and suspense in itself. Inevitably, you can't win them all (and arguably it's the ones you least expect that are the best experiences) but going in with a plan – or, if you're like us, a detailed, neatly-rendered, colour-coded spreadsheet – is key to surviving the weekend.
Everyone's taste varies and the festival offers movies from many subgenres, from horror-adjacent thrillers and black comedies to monstertastic splatterfests. We've not seen any of them yet because we like surprises, but here's a selection of what we're most excited about, that you might want to keep your eye out for. Don't forget you can find ticket details at www.frightfest.co.uk.
It Stains The Sands Red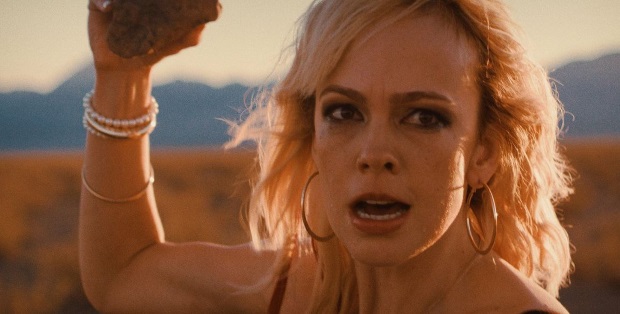 The zombie movie may be having a rest in 2017 but it wouldn't be FrightFest without at least one. It Stains The Sands Red – a movie about a woman (US soap star Brittany Allen) chased through the Nevada desert by a brain-hungry ghoul – is written and directed by The Vicious Brothers. Eagle-eyed genre fans who've seen their previous films, Grave Encounters and Extra-Terrestrial, will know to expect some bonkers twists, a maximalist approach to storytelling and a tongue firmly in (maggoty) cheek. This one's on first thing in the morning after the opening night so should be a great way to lose the hangover (and possibly your breakfast).
Bad Match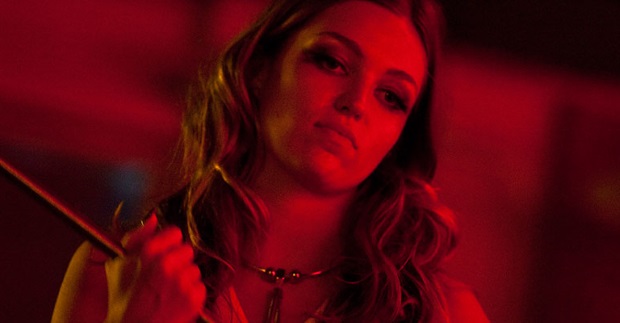 We're hoping to swipe right on this internet dating horror about an online playboy whose life goes awry when he connects with a mysterious, dangerous woman. It's written and directed by David Chirchirillo (of Cheap Thrills fame) so promises a twisty-turny plot full of pitch-black humour and gritty shocks, but the main appeal is the sheer potential of the subject matter. Anyone who's used Tinder for even a minute will understand its special kind of horror and online dating is a topic that's not been explored anywhere near enough in the genre, considering the role it plays in modern life.
King Cohen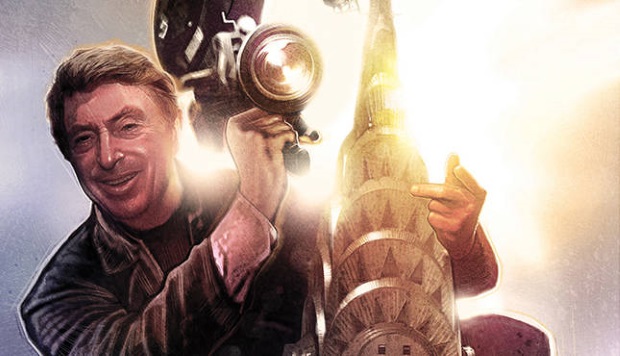 If you need to lower your heart rate and calm down for a bit, Steve Mitchell's documentary film King Cohen looks like a good way to take a breather. It's educational too, as it takes an in-depth look back at the career of genre legend Larry Cohen. This is a guy whose work includes blaxploitation (Bone, Black Caesar, Original Gangstas), horror (the It's Alive trilogy, Q The Winged Serpent, The Stuff, Maniac Cop), action thrillers (Special Effects, Phone Booth, Cellular) and comedy (Full Moon High), and whose provocative but frugal approach to filmmaking proved hugely influential on indie genre cinema. King Cohen tells his maverick story and interviews collaborators from Martin Scorsese to Traci Lords, so should be a whole heap of fun.
Leatherface
Yeah. We know. No one likes an origin story. Defenders of Rob Zombie's Halloween may try to argue otherwise but really, we're not sure there are many who've been crying out to know exactly why The Texas Chainsaw Massacre's iconic villain decided to one day strap on a mask of human skin and start slicing up teenagers. We just want him to get on and do it, right? Well, if Leatherface has any chance of being good, it is at least in capable hands. Alexandre Bustillo and Julien Maury, directors of French extreme classic Inside (whose remake is also playing FrightFest this year), are at the helm and they know how to hold a camera and deliver the gore, so expect stylish shocks. It also stars Finn Jones and, for any Marvel fans whose patience has been stretched by Danny Rand, this could be cathartic if he meets a suitably sticky end!
El Bar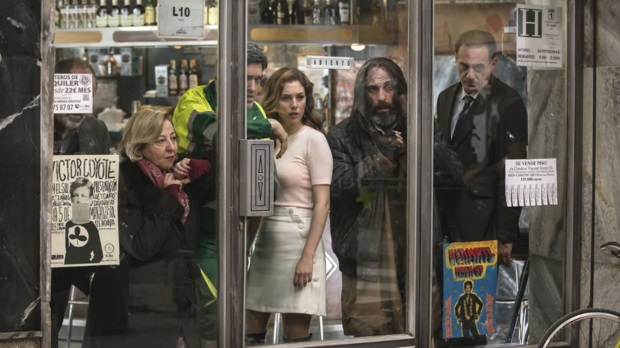 Alex de la Iglesia is a phenomenally underrated director. From his anarchic debut Accion Mutante (a sci-fi splatterfest about a group of mutants rebelling against 'the beautiful people') to Day Of The Beast (a black comedy about the coming of the Antichrist) to 800 Bullets (a moving father/son story set in the world of madcap stuntmen), his movies have a distinctive tone and great vibe. El Bar is his latest offering and centres on a group of people trapped in a bar when all manner of mayhem kicks off outside. If that doesn't sound too inspiring, just remember that de la Iglesia's previous film started out as a heist thriller and finished with a giant vagina monster. We're sure he has some tricks up his sleeve here too…
Game Of Death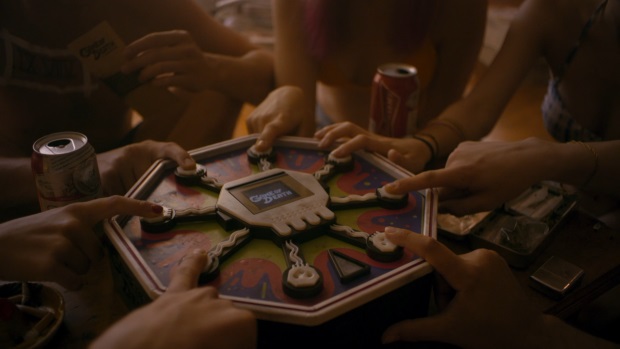 No, not the Bruce Lee classic. No, not the Wesley Snipes DTV fare. No, not the… Oh, you know what it's not. But what you might not know is that this one's described in the Horror Channel FrightFest programme as "JUMANJI MEETS BATTLE ROYALE!" and if that doesn't push your buttons, you need a rewiring. This looks like a crowd-pleasing slice of madness, as a group of unsuspecting millennials find an electronic board game with fatal consequences…
Ruin Me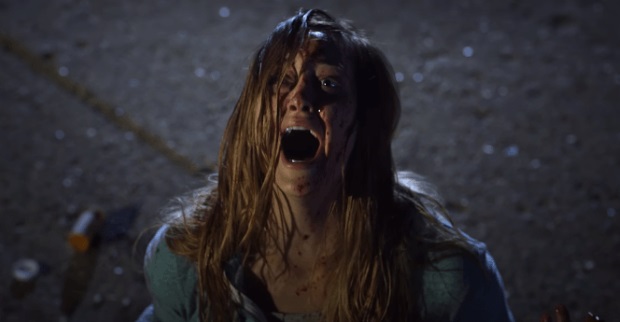 If you're a fan of haunted house attractions, you'll be excited about Ruin Me, a stylized teen horror in which a group of kids go to 'Slasher Sleepout: The Ultimate Horror Movie Experience'. It's a camping experience, a haunted house and an escape room all in one but a knowledge of horror movies is all that'll get you out. This looks very much in line with the post-modern horror style of recent years that gave us Cabin In The Woods, Final Girl (with the perennially unsung Abigail Breslin), Found Footage 3D and Stage Fright, to name a handful, and should please anyone who thinks meta is better!
Death Laid An Egg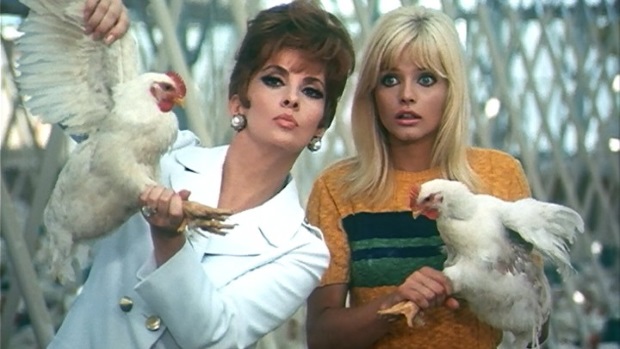 A fantastic opportunity for fans new and old to see an HD restoration of Giulo Questi's eye-popping proto-giallo. This surrealistic, satirical classic stars the astonishing Ewa Aulin and is set in a high-tech poultry farm. There's a love triangle, mutant headless chickens, radiation poisoning and the obligatory dude in black leather gloves walking around killing women in lingerie. It's ahead of the giallo curve by a few years and rich with symbolism. The stylish sets, costumes and photography (by Fellini collaborator Dario di Palma) make it play like an episode of Mad Men gone horribly wrong. A must-see for anyone who likes leftfield cinema.
Our Evil
This debut feature from Brazilian director Samuel Galli has gained a lot of buzz already. It's an exorcism thriller that takes place in the gritty underbelly of Sao Paolo, as a spiritualist gets told that a demonic power is coming for his daughter and takes drastic measures to prevent this. From what we hear, this one's pretty shocking and far out, so should please fans of the darker, more extreme side of horror.
Double Date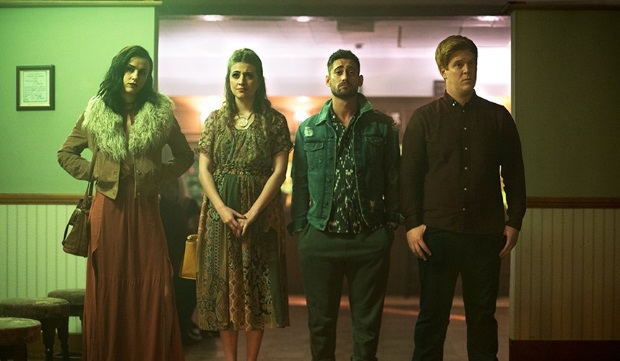 Another debut feature, this comedy-horror from Devonian first-timer Benjamin Barfoot looks set to be a hoot. Danny Morgan (who also wrote the screenplay) plays a guy who's terrified of girls and determined to (at age 29) lose his virginity. Unfortunately, he and his mate Alex pick the wrong girls and bloodshed ensues. The poster art for this one and its amusingly blunt "Paint the town red" tagline has got us hoping for a gory, laugh-out-loud battle of the sexes like (the far-better-than-it-had-any-right-to-be) Doghouse.
Mayhem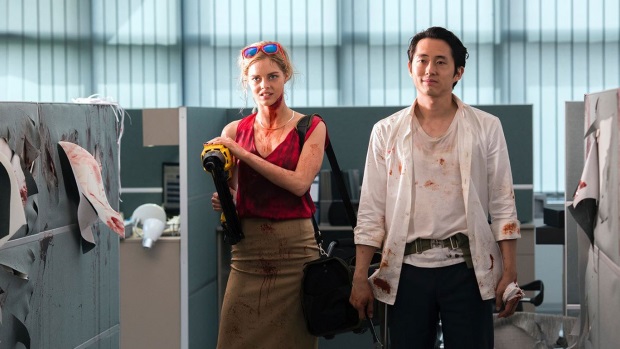 Horror Channel FrightFest favourite Joe Lynch (Wrong Turn 2) returns to the festival with Mayhem, a hyperactive gorefest in which a virus breaks out in an office building and a recently redundant consultant has to battle his way through the infected to the 'executive level'. Hopefully this will give us the kind of satire of toxic office politics that this year's Belko Experiment promised and failed to deliver. Considering the first class cast (including Steven Yeun, Caroline Chikezie and Kerry Fox) and Lynch's own pedigree when it comes to horror-comedy, this should do the job.
The Villainess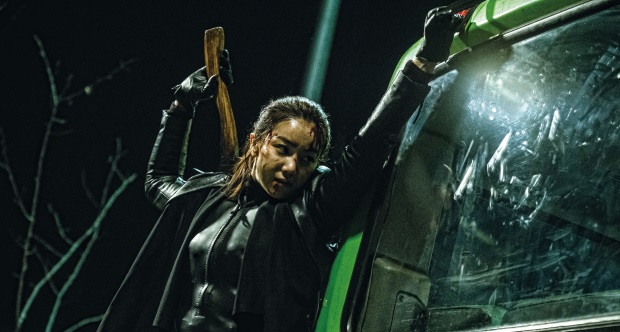 This gruesome Korean crime epic from Byung-gil Jung (Confession Of Murder) comes hot from an airing at Cannes, where it mortified unsuspecting audiences with its blood-soaked opening scenes. Ok-bin Kim (Over My Dead Body) plays an assassin, trained to kill since childhood, who's given a chance to start a new life as a theatre actress. These things never go well and, sure enough, her dark past resurfaces in a hail of bullets, blades and blood. This is one for fans of Asian extreme cinema but should dazzle even newcomers to the genre with its visceral choreography and slick visuals.
Dream Demon
If you don't remember this Palace Horror Britflick from 1986, this is a rare opportunity to catch it on the big screen. Jemma Redgrave plays Diana, a young virgin due to marry a decorated war hero. She's haunted by nightmares borne from sexual frustration that soon blur into her reality. It's a stylish, serious and disturbing film and worth seeing for Timothy Spall and Jimmy Nail alone, who steal the show not just as the comic relief (a pair of muck-racking gutter press journos) but also as the horrific manifestations of Diana's nightmares. Considering its quality, it's a great shame that Dream Demon hasn't really been seen much since the VHS era. The renaissance starts here?
Lowlife
If you follow any of the people behind Lowlife on Twitter, you'll probably have got the idea that this is one that people will be talking about for a while. A disgraced Mexican wrestler, a recovering addict and a convict with a full-face swastika tattoo come together to save a pregnant woman in this outrageous horror-thriller that leaves good taste at the door and dives headlong into the dirt. The amazing Nicki Micheaux (Karla from Six Feet Under, for those with long memories) leads the cast, despite being initially worried that the role was "too crazy", and is even making a personal appearance at the festival, making this one pretty unmissable.
Top Knot Detective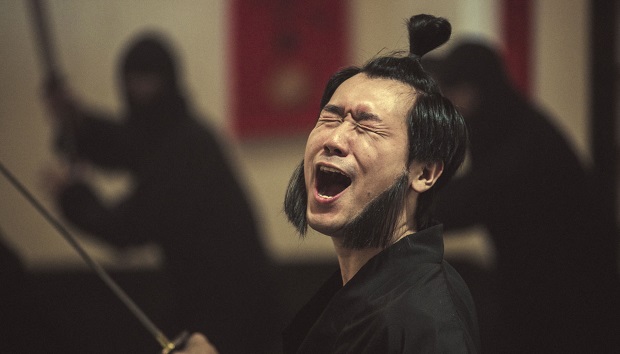 Top Knot Detective's a contender for the weirdest concept at this year's FrightFest. It's a Darkplace-style mockumentary about a (completely fictional) Japanese samurai show from the 90s that gained a cult following in Australia. For us, one of the highlights of last year's festival was Fury Of The Demon (Fabien Delage's stunning mockumentary about a lost film that sends its viewers mad) and this looks like it's cut from the same mischievous cloth. Plus, that artwork is stunning.
The Terror Of Hallow's Eve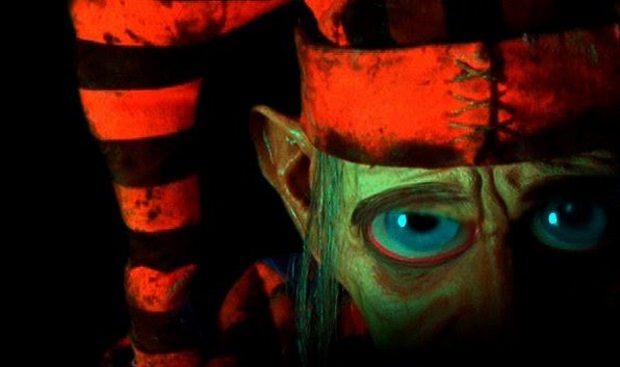 Let's face it. They had us at "Doug Jones as the evil spirit of a hideous scarecrow". And they should have you with that too.
Tragedy Girls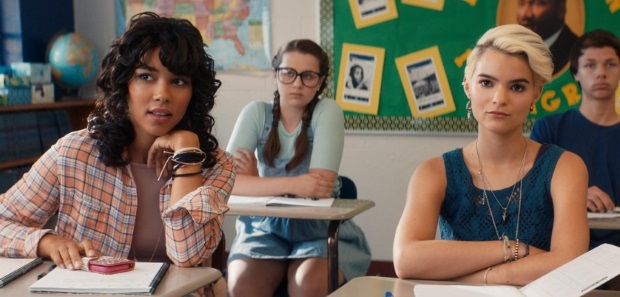 Like Vanessa Williams, FrightFest often saves the best for last and it looks like this year's closing film is another winner. Tyler MacIntyre's school slasher satire sees a pair of teenage true crime bloggers entrap a serial killer in an effort to boost their social media presence, exchanging hits for victims. By all accounts, this one's a hysterical roof-raiser and the cast of teen faves like Brianna Hildebrand (Deadpool) and Josh Hutcherson (Hunger Games) make it feel like a red hot ticket.
And if you don't fancy any of those, there's plenty more deadly fish in the sea. The full Horro Channel FrightFest programme is available on their website. Passes and individual tickets can be bought here.
If you're going, let us know what you see and what you think of it!