News
16 great modern day movie cameos
Sometimes, it's the surprise cameo appearance in a film that gets you talking. Here are 16 examples that happily fuelled post-movie conversations…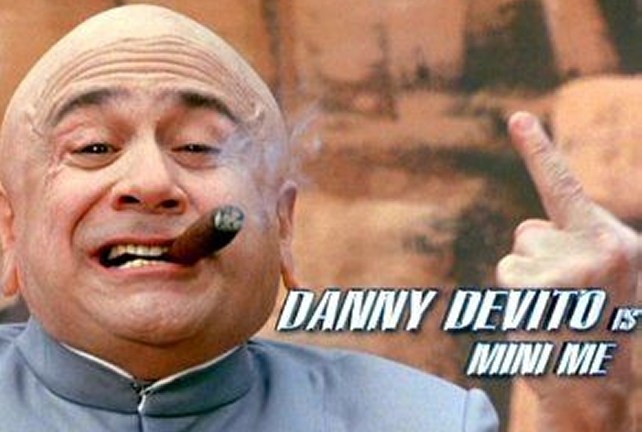 Here are the rules of the list. First things first, a cameo is just that: an unbilled performance. As such, anyone with their name on the poster is out, and anyone in anything you'd consider an utterly pivotal role – sorry William Hurt in A History Of Violence, or the mesmerising Kevin Spacey in Seven – also has to go. It's unfair, granted, but we're looking at the kind of brief performance that either surprises you, or really impresses you and then disappears.
For the purposes of this list too, we're cutting off entries to those after around the mid-80s. Gene Hackman in Young Frankenstein will have to wait for another time.
We start with, perhaps, the one slight exception to the rule, but this is one of the finest cameos of recent times…
Alec BaldwinGlengarry Glen Ross
It's not supposed to be disrespectful to the man Baldwin, but it really did come as quite a surprise just how strong an actor he is. His devastating speech in Glengarry Glen Ross, a superb film in its own right, blows the likes of Jack Lemmon, Ed Harris and Al Pacino clean off the screen. "Third prize is your fired", utters the youthful Baldwin as he adds a new twist to the monthly sales targets. But don't let us spoil it for you. Click on the clip below and check out the finest cinematic hour of any Baldwin…
Steve BuscemiThe Wedding Singer
Steve Buscemi could walk into any film, smile, and walk out again and we'd still end up talking about him. But his brief appearance in The Wedding Singer – which also boasts a fine Jon Lovitz cameo as well – is comedy gold. As the best man, he stumbles up to the stage, drunk as a skunk, he gives a speech that's simply memorably delivered. "I guess they were prostitutes but I don't remember paying." Genius.
Sean ConneryRobin Hood: Prince Of Thieves
In the pre-Internet days, this was a flat-out surprise and a half. He's only in it for around half a minute, but when King Richard appears at the end of Robin Hood: Prince Of Thieves, you find yourself thinking I know that voice. Then you realise you know the face too. Then you realise it's James Bond. One of the very best surprise cameos of the past two decades. As an aside, Connery picked up a six figure sum for his brief appearance, which he then donated to charity.
Danny GloverMaverick
There's an argument that Maverick is like one of the later, more comedy-focussed Lethal Weapon movies, but with all the rubbish taken out. Bonus marks then for point where, in the midst of a Mel Gibson-led robbery, Danny Glover turns up to rob the same bank. The moment where he and Mel Gibson size each other up is priceless…
"Nah…"
Gus Van SantJay & Silent Bob Strike Back
You get a fair amount of cameo for your money in a Kevin Smith movie – Jason Mewes in Jersey Girl, Stan Lee in Mallrats, Chris Rock in Jersey Girl, pretty much half the cast of Jay & Silent Bob – but the one that makes us laugh the most is the vision of director Gus Van Sant sat in the corner of the room counting the cash as Matt Damon and Ben Affleck work on Good Will Hunting 2: Hunting Season. Now there's a movie we'd pay good money to see.
Jack BlackAnchorman
Jack Black hasn't done too much to make us chuckle of late, but whenever we need a smile, we reach for the clip of him in Anchorman. Entirely unbilled, he pops up in the middle of the film, and proceeds to throw Ron Burgundy's dog off the bridge after first taking a burrito to the face.
It shouldn't be funny, but it really, really, really is…
Arnold SchwarzeneggerThe Rundown (aka Welcome To The Jungle)
This one's a nice touch. Arnie's done cameos before (Dave, Around The World In 80 Days), but this neat little snippet effectively passes the action movie mantle over to The Rock in a matter of a few seconds.
Don Ameche & Ralph BellamyComing To America
Loved this. In Trading Places, Don Ameche and Ralph Bellamy played the two characters who had a one dollar bet on whether they could turn Eddie Murphy into a successful businessmen. When we meet them again in Coming To America, utterly by surprise, they're destitute and on the street. Murphy's Prince Akeem, however, tossed them a bag of cash, causing the pair to declare "We're back." A lovely, and very welcome, comedy touch.
Samuel L JacksonIron Man
"I'm here to talk to you about the Avenger initiative."
There's a reward every now and then for staying after the credits, and this gets on the list for sending our geekometer off the scale. The appearance of Nick Fury right at the end of Iron Man kicks off the path to The Avengers, and thus makes us very excited indeed. Plus – hey! – it's Samuel L Jackson when you're not expecting him! How can you argue with that?
Robert Downey JrThe Incredible Hulk
Okay, this wasn't per se a great piece of cameo work, but it was great thinking, and got us excited at the thought that Marvel Studios may make good on its plans to have characters flitting between movies. Certainly Robert Downey Jr's Tony Stark makes a quick and effective impression here, and as with the Nick Fury cameo, whets the appetite for future goodness.
This one, incidentally, nearly didn't get in for appearing in one of the film's trailers, which you can watch below…
Chuck NorrisDodgeball
Four words: "Thank you, Chuck Norris."
Jason Mewes & Kevin SmithScream 3
Again, this one scores just because of its sheer surprise factor (unless you were following the Kevin Smith message boards at the time…). It finds Jay and Silent Bob taking the studio tour, where they mistake Courtney Cox's Gale Weathers for Connie Chung, and in return, they get the finger. It's brief, but can't help but raise a chuckle for fans of the characters.
Martin SheenHot Shots! Part Deux
Inspired. Sailing down the river, Charlie Sheen's Topper Harley spots a figure sailing the other way. And, in full Apocalypse Now mode, it's his father, Martin. What do the pair say when they cross? "I loved you in Wall Street." Barely anyone laughed at the screening I was at. But I did. Funniest joke in the movie.
Rodney DangerfieldNatural Born Killers
Personally, I found this the most sinister and uncomfortable scene in the whole film. It's the bit where we cut to a sitcom playing out, with the late Rodney Dangerfield seemingly in his usual joke-cracking role, complete with the canned laughter track. Only thing is, Dangerfield is playing Mallory's (Juliette Lewis) abusive father, and the fact that we're supposed to laugh at it makes it very uncomfortable, and a very effective cameo.
Danny DeVitoAustin Powers in Goldmember
Amongst the many fleeting cameo faces that appear early on in the third Austin Powers movie, the funniest by a country mile for us – sorry, Tom Cruise and Steven Spielberg – was the sight of Danny DeVito as Mini Me. With his finger defiantly raised in the air, it was brief, but it was brilliant.
This opening to the movie also includes the cameos from Spielberg, Cruise, Gwyneth Paltrow and Kevin Spacey.
Tom CruiseTropic Thunder
Does this count as a cameo? At the very least it counts as a major surprise, providing someone hadn't ruined it for you beforehand. Cruise is, as you probably know, unrecognisable as head-of-the-studio Les Grossman. And so successful was Cruise's cameo that he picked up a Golden Globe nomination for it, and he recently confirmed that they're investigating a full length feature about the character.
See also: Mel Gibson in Father's Day David Duchovny and David Bowie in Zoolander Stan Lee in lots of things Lots of people in Last Action Hero Samuel L Jackson in Kill Bill Vol 2 Pretty much everyone in The Player Bruce Springsteen in High Fidelity Matt Damon in Eurotrip Robin Williams in Dead Again