News
15 upcoming must-see movies that you might not have heard of yet
Most of us know the blockbusters we're going to see in the next year or so - but what about some of the smaller projects? We've picked 15 to keep your eye on...
Last week, we previewed some of the big movies of 2010, highlighting a series of films that should rightly send you to the cinema lots of times over the coming year. But what about some of the lower profile names, or the potential blockbusters that you may not have heard of yet? We're glad that you asked… 4.3.2.1. Starring: Noel Clarke Director: Noel Clarke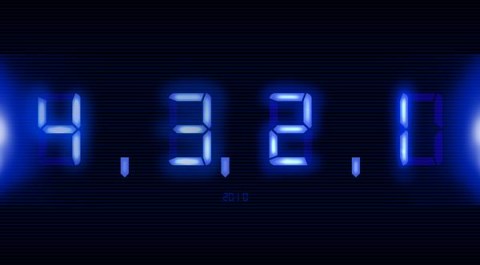 Fresh from his Rising Star BAFTA last year, Noel Clarke has embarked on his second film in the director's chair (co-directing with Mark Davis this time), following on from the success of Adulthood (which itself built on the success of Kidulthood, of course).
4.3.2.1. is a crime thriller in which Clarke stars (and you'll also find Tamsin Egerton, Emma Roberts, Ophelia Lovibond, Shanika Warren-Markland and Michelle Ryan in the cast). Little is known about the plot thus far, but Clarke is a growing talent and a sharp writer. He's currently putting the finishing touches to the movie at Pinewood, and it's set for release in the spring. He's even landed Kevin Smith for a cameo this time, too…
Paul Starring: Simon Pegg, Nick Frost Director: Greg Mottola
Chalk this up as one of our absolute most looked forward to films of the next year or so. Re-pairing Simon Pegg and Nick Frost after Hot Fuzz is a good start (and the pair wrote the film), but bringing in Adventureland and Superbad helmer Greg Mottola may yet prove a stroke of genius too.
The plot? A pair of comic book nerds go travelling across America, only to find an alien when they get to Area 51. Said alien is voiced by Seth Rogen (his alien tones clearly impressed in Monsters Vs Aliens last year), and the supporting cast is brilliant: Jane Lynch (we still prefer her in Role Models to Glee), Kristen Wiig (Adventureland), Jason Bateman, Sigourney Weaver and Bill Hader. Cast to die for? We think so…
Update: we've now learned (with thanks to Simon Pegg – forgive the name-dropping for a second) that Paul won't be released until the first half of 2011. A pity we have to wait that long, but it should be worth it. We'll be keeping you posted on it.
The People Vs George Lucas Starring: Lots of people, one or two with beards, no doubt Director: Alexandre O Phillippe
While the 70 minute YouTube review of The Phantom Menace may have temporarily stolen its thunder (Google it, it's brilliant), the most intriguing documentary of the year could yet be The People Vs George Lucas (is it just us who thinks of the Clerks animated series when we hear that title?)
The film mixes in interviews with big names and fans, as the filmmaking of Mr Lucas, and the contents of his most famous franchise, are put up for trial. It's been in production for a while, and every sign is that it's a meticulously compiled documentary. Pity the person who has to edit all the contributions down!
The film is down for a US release on 2 June, and we hope the UK release isn't too far after that…
Tales From The Script Starring: Lots of writers Director: Peter Hanson
The other documentary we can't wait to see this year. This is the film where screenwriters get to tell it how it is from their side of the fence. Among those joining in? Shane Black, Frank Darabont, Paul Schrader, William Goldman, John Carpenter, Steven E De Souza and many, many more.
If they really take the shackles off and say what they think, then Tales From The Script could be an absolute must see, and a fascinating glimpse behind the writing curtain. No firm release date has been announced, but it's coming this year…
I Love You, Phillip Morris Starring: Jim Carrey, Ewan McGregor Director: John Requa and Glenn Ficarra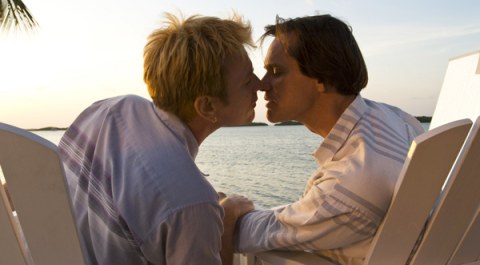 The hit of Sundance 2008, I Love You, Phillip Morris stars Jim Carrey and Ewan McGregor in a comedy about a police officer, Steven (played by Carrey) who is involved in a car accident that leads to him reconsidering his life. He realises he's gay, too, and soon ends up meeting Phillip Morris, which is where McGregor comes in.
Appreciating that the concept sounds like it could go horribly wrong, this is nonetheless a film that arrives in cinemas in March with strong word of mouth already building up. From our point of view, it's refreshing to see Carrey doing a comedy that doesn't involve him mugging up to the camera at every opportunity, and given that we still rank him as one of the finest comedy performers on the planet, to see a more concentrated, focused Carrey still in comedy mode is enough to sell us a ticket here.
GreenbergStarring: Ben Stiller Director: Noam Baumbach
For everyone who's wanted a Ben Stiller film to match up to the quality of Zoolander, Greenberg may be your best bet for some time, even if it's clearly different in tone!
Out in March, the film's actually from a story by co-star Jennifer Jason-Leigh (and helmed by The Squid And The Whale director Noam Baumbach), and it tells of the title character housesitting for his brother in Los Angeles. While there, he strikes up a friendship with said brother's assistant, and the story kicks on from there.
So far so unremarkable, you may think. But the quality of the talent behind the camera, and impressive early reports, suggest Greenberg might be something really quite special. It's out on March 26th in the US, and it looks a lot more promising than Stiller's summer project, Little Fockers…
Solomon Kane Starring: James Purefoy Director: Michael J Bassett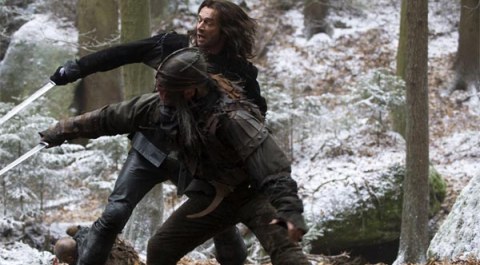 The planned opener of a trilogy of films, Solomon Kane is based on the character created by Robert E Howard (who also created Conan, of course) way back in 1928. It follows the title character's quest for redemption, else risking being damned to hell.
Stepping into his shoes is James Purefoy, currently best known for his work on Rome, while director Bassett previously gave the world Deathwatch. February 5th is the planned release date for the film (we understand the movie's been in the can for a little while now, so it's all done and dusted), and this could turn out to be a bit of a sleeper. With a bit of luck, it might kickstart a proper third Conan movie too.
The Way Back Starring: Colin Farrell Director: Peter Weir
We need to write lots of words about Peter Weir soon. A remarkably consistent, always interesting director, we could wax lyrical about his hugely underrated Fearless for days alone, let alone The Truman Show, Picnic At Hanging Rock, Master & Commander, Witness and even Dead Poets Society.
His next film, and it's been a while coming, is The Way Back, which has now completed photography. It's the story of a group of soldiers in 1942 who escape from a Siberian gulag. Joining Colin Farrell in the cast are Ed Harris, Jim Sturgess and Mark Strong, among others, and the film itself is set to be screened for the first time in the next couple of months. Until then, it's all under wraps, but Weir is one of the planet's finest directors. Any project of his is going to be watched by us, bluntly.
Scott Pilgrim Vs The World Starring: Michael Cera Director: Edgar Wright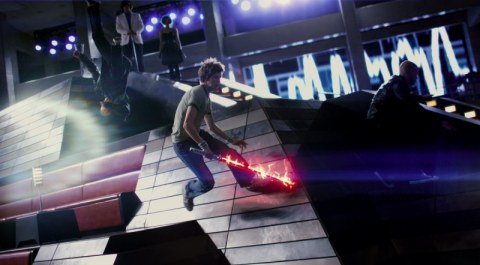 Wright's first film since Hot Fuzz is gathering a solid amount of buzz already, it being the adaptation of Bryan O'Malley's comic book series. To be fair, it's also arguably the film that least comfortably fits this list, given the decent profile it's enjoying. But it looks so strong, that we felt we had to add it.
It stars Michael Cera in the title role, as he has to defeat the seven ex-boyfriends of the love of his life. Filming was completed last summer, and the movie is in post-production ahead of its August 17th release date. And while we've only seen a few images from the shoot so far, it has the potential to very much kick Harry Potter's ass. Hard.
Chloe Starring: Amanda Seyfried, Liam Neeson, Julianne Moore Director: Atom Egoyan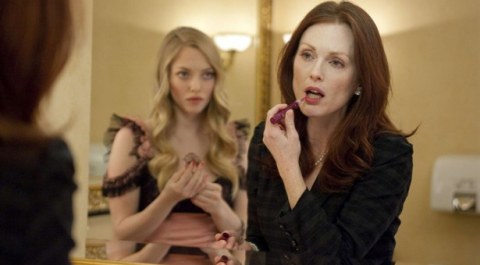 Write Amanda Seyfried off at your peril. While most know her for Mamma Mia, those who have followed her through Big Love, and watched her act Megan Fox off the screen in Jennifer's Body, will surely be only too aware that she's a potentially significant acting talent. She's just needed better roles to demonstrate that.
Chloe, then, could be the film that lets more people into the secret, as she plays what amounts to a honeytrapper who Julianne Moore gets to test the faithfulness of her husband, played by Liam Neeson. Naturally, things don't quite go to plan, setting up the potential for an intriguing tri-hander of a thriller (and, to be fair, the mere presence of Julianne Moore is another significant reason to watch the film). Given the underrated presence of Atom Egoyan behind the camera, our hopes are high…
The Descendants Starring: George Clooney Director: Alexander Payne
I happily declare self-indulgence here, as Alexander Payne's last movie, Sideways, is one of my all-time favourites. It's taken a while for him to get going on a follow-up, and he's chosen The Descendants, a film about a land baron who takes to the road with his two kids after their mother dies to try and keep his family together.
The film is set to start shooting in the next month or two, if all goes to plan, with an eye on a release before the end of the year. Payne has yet to make a duff film (and heck, we could talk about Election for hours too), and we happily predict he's not about to start now.
Black Swan Starring: Natalie Portman Director: Darren Aronofsky
After The Wrestler gave him some of the best reviews he's had in his career (certainly since his debut feature, Pi), Darren Aronofsky is following it up with something really quite ambitious.
Black Swan is a psychological thriller starring Natalie Portman as a ballet dancer who wins the lead in a production of Swan Lake, leaving her rival unimpressed (that could be a little bit of an understatement, to be fair). From there, her mental decline begins, and it sets the scene for a very promising thriller, that's set to go to some very dark places. It's due for release towards the end of the year. 
The Social Network Starring: Jesse Eisenberg, Justin Timberlake Director: David Fincher
Arguably the most fascinating, risky big Hollywood project of the year. It's nominally been known as The Facebook Movie, and it's come from the pen of the genius that is Aaron Sorkin. Furthermore, it's being directed by the genius that is David Fincher. In short, the last two people you'd ever expect to be anywhere near a Facebook film. And the last two people you'd expect to put Justin Timberlake in it, too.
Will it be any good? You'd hope so, and given that it's an ensemble mix of drama and comedy about the founding of the service, you'd have to say that few write multi-major character scripts as well as Sorkin, We'll just have to wait until 15th October to see if Sorkin and Fincher can really work their magic. Don't rule out Oscar nods if they get it right, though.
Cemetery Junction Starring: Ralph Fiennes, Emily Watson, Julia Davis Directors: Ricky Gervais and Stephen Merchant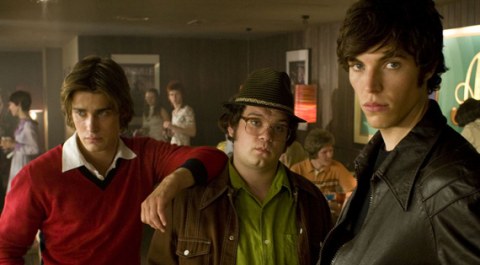 Ricky Gervais, whether you love him or loathe him, deserves better credit for his film choices to date. Putting the Night At The Musueum movies to one side, Gervais' two Hollywood leading roles to date – in Ghost Town and The Invention Of Lying – have been strong, and the films themselves have been woefully underappreciated. Seriously, if you take nothing else from this list, then go and get a copy of Ghost Town. It's brilliant.
He's back in Blighty for his next movie, which he's co-directing with Stephen Merchant. It's called Cemetery Junction, it's set in the 1970s, and it's set around the town of Reading. And, more to the point, people trying to escape the town of Reading. We strongly suspect that Cemetery Junction – which has Ralph Fiennes in the case, incidentally – could be making top ten lists at the end of the year if it fulfills its potential. We've got until April to see if it manages to do that…
The Beaver Starring: Mel Gibson Directors: Jodie Foster
We write the words 'in the wrong hands this could go wrong' quite a lot at this site. But surely there's not a project where that's more true than The Beaver?
Gibson isn't the most obvious leading man for this oddball mix of drama and comedy, but he's nonetheless playing the CEO of a toy company, who's going through tough times. So tough, that one day he puts a toy beaver on his arm, and starts communicating through it.
Imagine that kind of premise if it got near the writers of an American Pie direct to video sequel? Praise be then that Jodie Foster is stepping behind the camera to direct, in what looks like one of the darkest comedies of the year. It's going to ask quite a lot of Gibson to make the concept work, but he's a capable actor, and if nothing else, the marketing campaign for the film should be an absolute hoot…
Also…
And bubbling under: keep an eye out for John Cusack in Hot Tub Time Machine, Kristen Stewart in The Runaways, The Losers, Clint Eastwood's Hereafter, Area 51 from the makers of Paranormal Activity, the remake of 13 (purely because it's got Jason Statham in it) and Michael Winterbottom thriller The Killer Inside Me. Feel free to add more recommendations below…