News
15 Contenders to play Catwoman after the Dark Knight
In a stealthy campaign to get Catwoman into Dark Knight 3, Martin gathers some casting suggestions...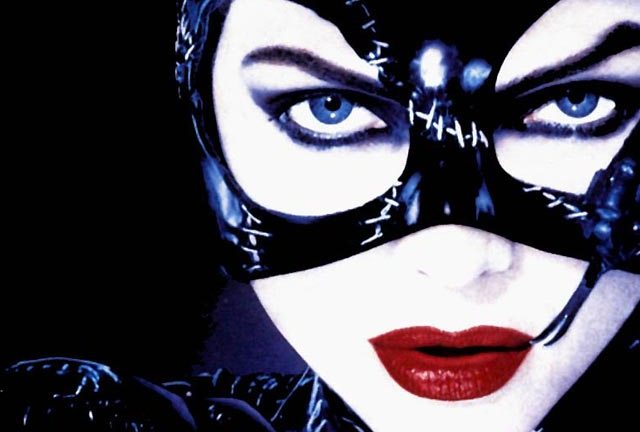 By Martin Anderson with: Anthony Enticknapp; Catherine Bray; Ron Hogan; Mark Oakley; Duncan Bowles and Simon Brew
Dark Knight co-writer David Goyer has said he doesn't feel that the 'obvious' choices for villains and further characters in Christopher Nolan's franchise reboot are necessarily the way to go. In a recent interview he said "There are dozens if not hundreds of other characters that fit that bill. Everyone says it's got to be the Penguin or Catwoman [next time]… well I completely disagree."
Well I completely disagree with Goyer's disagreement. How long, in all truth, can we wait for the caped crusader's guilty love to enter the series? Dark Knight 5, directed by Renny Harlin with Owen Wilson as Bruce Wayne, which will be shot in a garage in Prague? Let it not be. We need Catwoman now, whilst the coffers at Warner Bros are swelling with the river of lucre from Dark Knight, and whilst the general level of integrity of the franchise is estimable enough for the producers to guffaw at Halle Berry's intimations that she would like to murder the role a second time.
Think it over guys – you've got the core franchise nailed, but don't make us wait til the 'B'-league takes over for classic Batman characters such as Catwoman and The Penguin to get a showing.
Anyway, Catwoman is never going to be the principal villain in a Dark Knight film; much as she was fringing the periphery of crime and nobility in Batman Returns, the caped crusader's ice-queen must weave between the dark and the light, and between Wayne/Batman and his most committed and psychopathic foes.
Therefore we at DoG humbly offer some non-facetious suggestions regarding current actresses who might be suitable for the role…
Jessica AlbaAll right, let's get it over with: yes there's fecking Jessica Alba to consider, with her nine-foot-wide face, pedestrian acting ability and limited range. And yes she has already donned the clingy superhero mantle of Sue Storm in the Fantastic Four films, and yes, a lot of blokes fancy her. Now let's get serious…
Anne HathawayMark Oakley fancies (in the betting sense, at the very least), the actress currently playing in Get Smart and who scored a big hit last year with The Devil Wears Prada.. "She's slowly becoming a Hollywood A-lister with box office draw, would be a good age to play opposite Bale, and has the right mix of vulnerability to play Selina Kyle while having covered some of the action stuff in Get Smart. Plus, can I say this, she's just really fit."
Tilda SwintonCatherine Bray has an off-beat suggestion for Batman's adored malfeasant; Tilda Swinton is no stranger to fantasy film, with The Chronicles Of Narnia and The Curious Case of Benjamin Button under her belt… "Bit left-field this," says Catherine "but Tilda Swinton would make a striking choice. Six foot tall, alienesque, radiating cruelty and moving far away from all the clichés. Pfeiffer did the Soho S&M version to perfection; time to take it somewhere stranger. Fanboys looking for a cosily cute Little Miss Whiplash figure to flog themselves silly over would probably bitch and moan, but since when have Nolan's Batman pics been about pleasing predictable fetishes?"
Personally I think Catwoman physically needs to strike a balance between endomorphic lines and athletic prowess, and that Swinton leans a little too far to the latter. Having said that, her nervous performance in Michael Clayton completely changes my mind on the matter. She'd be great.
Maggie GyllenhaalCurrently playing Bruce Wayne's goodytwoshoes love-interest Rachel Dawes in The Dark Knight, this fine actress should maybe consider leaning over to the dark side a little…but admittedly, it's not going to happen. Not unless the writers break with canon and make HER Catwoman instead of Selina Kyle.
Duncan Bowles notes: "Maggie Gyllenhaal would make a great Catwoman in some ways, possessing an unusual beauty and a way of expressing such varied emotions that there always appears to be hidden depths to her characters…". Totally agree – in the acting stakes, Gyllenhaal is a front-runner. But she's booked. Mark Oakley adds: "I would have actually gone with Maggie Gyllenhaal too, but obviously she's ruled out now that she's ousted Katie Holmes."
Eliza DushkuWith Gyllenhaal precluded, Duncan says: "the first name that sprung to mind was Eliza Dushku. She will always be best known for playing psycho-slayer Faith in Buffy The Vampire Slayer, but has still yet to be given a meaty enough role to break through and show the potential I always think she's had. She has a severity to her beauty and has aptly proved her ability to play a lethal femme fatale. The moment in Buffy when she plunged a stake into a human's heart and her subsequent denial and psychosis are reason enough for me. Dushku's other stand-out moment for the role came in Angel, when she manipulated a dance/kiss with a random man into a massive bar fight and then danced alone as chaos and violence broke out around her. Beauty, psychosis and manipulation of men, plus being at a better age make her, to my mind, perfect."
Scarlett JohanssonThis slightly fragile-looking and frequently-demure actress has maledom worldwide tripping over their tongues – but could she handle the drop-kicks and aggressive killer instinct of Selina Kyle? Ron Hogan thinks so: "One of the current Hollywood 'It' Girls, Scarlett Johansson has already shown a weakness for comic book adaptations thanks to her turn as Rebecca in Ghost World and her upcoming bow as Silken Floss in Frank Miller's The Spirit. If anyone can rescue the image of Catwoman from the depths of Halle Berry hell, it'll need a serious, talented actress. Christian Bale made us forget about George Clooney and Val Kilmer, saving the character of Batman in the process. Heath Ledger may make us forget about Jack Nicholson as The Joker. ScarJo is more than up to the task of redeeming Catwoman from B-movie hell while still cutting a great figure in the black cat suit."
Audrey TautouFor sheer nutty energy, the Da Vinci Code and Amelie actress gets Simon's vote: "It's that and those amazing, burning eyes."
Kate BeckinsalePossibly the very first actress the producers might approach if Catwoman were to enter the Dark Knight franchise, she has plenty of experience in tight black leather from the Underworld films and is a bankable female action star. It's just so bloody obvious, and her American accent also takes the odd flight home too.
TONY'S PICKSNow we get onto Anthony Enticknap's choices. We expected more than one suggestion and we certainly weren't disappointed..
Gemma Arterton"She's been a Bond girl," says Tony. "so it seems like a natural progression."
Thandie NewtonOur Tony says "She's no stranger to blockbusters. And she's hot."
BeyonceTony reckons that the singer-turned-actress "did a commendable job in Dreamgirls, and is a bankable star."
Rosario DawsonHas, according to the Tonester "already showed her ability to fit into skin-tight leather for her role in Sin City."
Angelina JolieThe Beowulf and Wanted actress is indeed in demand for fantasy and action roles, and at 33 is still within shallow Hollywood's radar for female heroes. "Not my preference," says Tony. "but it seems such an obvious choice, since everyone seems to think the sun shines out of her arse."