Features
131 films coming out in the UK between now and Christmas
The plots, actors, directors and release dates for nearly a year's worth of movies…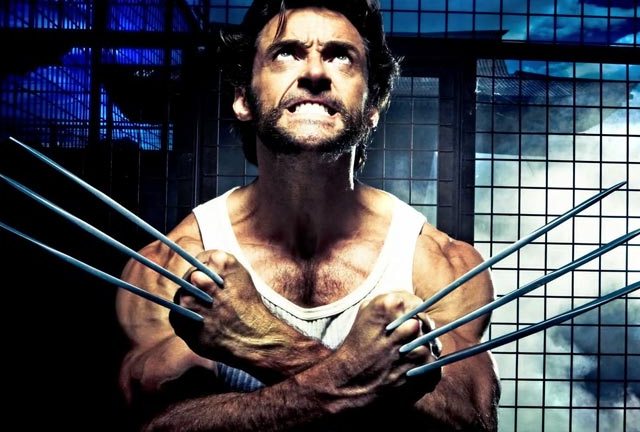 nb. Ratings, where given, are based on UK release information. Films listed are ones with a scheduled release date, and these are subject to change.
Friday 27 February 2009
The International (15)Director: Tom Tykwer (Run Lola Run)Starring: Clive Owen, Naomi Watts. Interpol agent Owen Manhattan Assistant DA Watts go hunting the most powerful and corrupt bank on the planet.
New In Town (12A)Director: Jonas ElmerStarring: Renée Zellweger, Harry Connick Jr.Doc Hollywood with a woman, basically. Miami businesswoman Zellweger gets waylaid (at the very least) in a sleepy Minnesota town.
The Unborn (15)Director: David GoyerStarring: Gary Oldman, Odette Yustman A dybbuk is the little-seen supernatural nasty plaguing Yustman in the Dark Knight writer's first directorial effort since The Invisible (2007).
Friday 6 March 2009
Flame And Citron (15)Director: Ole Christian MadsenStarring: Thure Lindhardt, Mads Mikkelsen The tale of two resistance fighters in the Holger Danske group in World War II.
Reverb (15)Director: Eitan ArrusiStarring: Leo Gregory, Eva Birthistle A band desperate for a new tune find a potent and powerful old recording that sets horrific events in motion. But it's not Evil Dead.
Surveillance (18)Director: Jennifer Chambers LynchStarring: Julia Ormond, Bill Pullman FBI agent Pullman hunts down a serial killer from the wildly different accounts of three of his intended victims.
Watchmen (18)Director: Zack SnyderStarring: Malin Akerman, Billy Crudup, Jeffrey Dean Morgan. A group of Swiss watchmakers gather round in their local pub to recall the highs and lows of their careers. (Not really, it's a bunch of superheroes being sexy and explosive).
The Young Victoria (PG)Director: Jean-Marc Vallée Starring: Miranda Richardson, Rupert Friend, Paul Bettany, Princess Beatrice. Check out the cast for the royal endorsement, in this tale of the early years of the monarch.
Wednesday 11 March 2009
Marley And Me (PG)Director: David Frankel (The Devil Wears Prada)Starring: Owen Wilson, Jennifer Aniston An unruly and neurotic dog drives home some life lessons for a dysfunctional family. But will it live? No wonder old people and dogs look nervous in movies.
Friday 13 March 2009
Bronson (18)Director: Nicolas Winding RefnStarring: Kelly Adams, Tom Hardy. The film that will continue to puzzle Death Wish fans who haven't heard about it, this chronicles the life of notorious British prisoner Charles Bronson. Not the actor. The prisoner.
The Burning PlainDirector: Guillermo Arriaga (21 Grams)Starring: Charlize Theron, Kim Basinger Basinger and Theron are the mother and daughter unable to resolve their differences in the film that many blokes might have to pay for Watchmen with.
Hush (15)Director: Mark TonderaiStarring: William Ash, Christine Bottomley It's not Duel, it's a totally different film, as a horrific cat-and-mouse game unfurls on the arid plains of American motorways.
Not Quite Hollywood: The Wild, Untold Story of Ozploitation! (18)Director: Mark HartleyStarring: Alan Arkin, Quentin Tarantino, Dennis Hopper and many others. This looks to be quite a laugh, as Hartley delves into the formative period of Australian cinema, back when it didn't have quite the clout it does now.
Friday 20 March 2009
The Age Of StupidDirector: Franny ArmstrongStarring: Pete Postlethwaite is the archivist and narrator of a ruined world in this look at the threat we face from climate change.
Bottle ShockDirector: Randall MillerStarring: Chris Pine, Alan Rickman, Eliza Dushku, Bill Pulman Californian wine comes up against French wine in the 1970s. It's a lot sexier than it sounds.
Diminished CapacityDirector: Terry KinneyStarring: Matthew Broderick, Alan Alda, Virginia Madsen Broderick is a Chicago journalist injured in an accident looking to sell a rare baseball card to sustain his increased living expenses.
DuplicityDirector: Tony GilroyStarring: Clive Owen, Julia Roberts, Paul Giamatti Corporate spies with a steamy history get together to pull a sting on their old bosses.
Lesbian Vampire KillersDirector: Phil ClaydonStarring: Paul McGann, James Corden , Mathew Horne Two slacker hitch-hikers inadvertently find themselves defending a Welsh village from Sapphic bloodsuckers that have beguiled the womenfolk.
Paul Blart: Mall CopDirector: Steve CarrStarring: Kevin James, Keir O'Donnell, Jayma Mays A shopping mall taken over by a gang of crooks – but can the under-appreciated security guard save the day?
Wednesday 25 March 2009
KnowingDirector: Alex Proyas (I, Robot, Dark City)Starring: Nicolas Cage, Luke Calder Based on a 1952 short story, Nic Cage opens a time capsule containing some chilling predictions that could have global consequences.
Friday 27 March 2009
The Damned UnitedDirector: Tom HooperStarring: Michael Sheen, Timothy Spall, Jim Broadbent Michael 'No fictional roles please) Sheen is Brian Clough in this intense look at his 44 days in charge of Leeds United.
Flash Of GeniusDirector: Marc AbrahamStarring: Greg Kinnear, Alan Alda, Jake Abel The producer of Children Of Men turns to the director's chair for this tale of inventor Robert Kearns' long battle with the U.S. automobile industry.
GenovaDirector: Michael WinterbottomStarring: Colin Firth, Catherine Keener, Monica Bennati Don't look now, but here's a story about a man who moves his two daughters to Italy after their mother dies in a road accident.
Life Before Her EyesDirector: Vadim PerelmanStarring: Uma Thurman, Evan Rachel Wood, Eva Amurri A woman is haunted by her survival of a Columbine-like massacre two decades earlier, and the increasing guilt takes its toll on her current life.
Traitor (12A)Director: Jeffrey NachmanoffStarring: Don Cheadle, Guy Pearce . FBI agent Pearce heads up an investigation into an international conspiracy, but all roads – and leads – seem to lead him home, to U.S. Special Operations officer Cheadle.
Two LoversDirector: James GrayStarring: Joaquin Phoenix, Gwyneth Paltrow Phoenix is torn between a semi-arranged marriage to a family friend and his attraction to a weird and eccentric new neighbour.  TysonDirector: James TobackStarring: Mike Tyson! Original interviews and archival footage reconstruct the often controversial life of the famed boxer.
Friday 3 April 2009
The Boat That RockedDirector: Richard CurtisStarring: Philip Seymour Hoffman, Bill Nighy, Gemma Arterton, Emma Thompson, Kenneth Branagh. Pirate radio was big in the 1960s, with off-shore transmitters and crazy tales abounding…
Monsters Vs. Aliens (3D) Director: Rob LettermanStarring: Seth Rogen, Hugh Laurie, Reese Witherspoon, Kiefer Sutherland . A meteorite transforms a young girl into a giant monster, so she's taken to a government lab where she meets others similarly afflicted…
Wednesday 8 April 2009
Dragonball EvolutionDirector: James WongStarring: Justin Chatwin, Joon Park, Jamie Chung The warrior Chatwin quests to collect a set of seven magical orbs that can grant their wielder unlimited power.
Friday 10 April 2009
17 AgainDirector: Burr SteersStarring: Matthew Perry, Mike O'Donnell, Zac Efron, Leslie Mann Slacker gets to rewrite his life from age 17. Could be Big, Peggy Sue.
Fifty Dead Men WalkingDirector: Kari SkoglandStarring: Ben Kingsley, Jim Sturgess, Rose McGowan Based on the true story of a British police spy in the IRA.
Fast And The Furious (aka, Fast And The Furious 4)Director: Justin LinStarring: Vin Diesel, Paul Walker, Michelle Rodriguez Ex-con Walker teams up with Vin Diesel to infiltrate the gang of a heroin importer .
I Love You ManDirector: John HamburgStarring: Paul Rudd, Jason Segel Rudd seeks a best man for his wedding, but ends up with an unwelcome interloper in his relationship with Rashida Jones.
Let The Right One In (15)Director: Tomas AlfredsonStarring: Kåre Hedebrant, Lina Leandersson A young boy's emotional reliance on a vampire leads to an emotional and moral quandary.
Race To Witch MountainDirector: Andy FickmanStarring: Dwayne Johnson, Alexander Ludwig, Carla Gugino, Ciarán Hinds A cabbie helps a UFO expert protect two kids with paranormal powers from an organisation with evil ends in mind for the little ones.
Tony ManeroDirector: Pablo LarrainStarring: Alfredo Castro, Raúl Peralta, Héctor Morales The true story of a serial killer in Mexico City obsessed with John Travolta's character in Saturday Night Fever.
Friday 17 April 2009
Crank: High Voltage (aka. Crank 2: High Voltage)Director: Mark NeveldineStarring: Amy Smart, Jason Statham … Amazingly, he lived. But can he last to the end of yet another enjoyably absurd two hours?
GoodDirector: Vicente AmorimStarring: Viggo Mortensen, Jason Isaacs, Jodie Whittaker . The rise of Nazism depicted, and a contemporary parallel about what – and who – a frightened and poor people will resort to.
In The LoopDirector: Armando IannucciStarring: Chris Addison, Chizzy Akudolu, Peter Capaldi . TVs The Thick of It heads to the big screen in a satire on Anglo-American politics in the 21st Century.
The Uninvited (15)Director: The Guard BrothersStarring: Emily Browning, Arielle Kebbel, David Strathairn, Elizabeth Banks .. Emily Browning, released from a mental institution, may be under natural or supernatural attack when she returns home to find her stepmother gunning for her…
Friday 24 April 2009
Frequently Asked Questions About Time Travel (15)Director: Gareth CarrivickStarring: Anna Faris, Chris O'Dowd, Dean Lennox Kelly A pub may not be the best venue to negotiate the quandaries and contradictions of time-travel, but that's exactly what three friends do in this movie.
GiganticDirector: Matt AseltonStarring: Paul Dano, Zooey Deschanel, John Goodman Dano's plan to adopt a Chinese baby is interrupted – or perhaps accelerated – by the arrival of a strange drifter (Deschanel).
Observe And ReportDirector: Jody HillStarring: Seth Rogen, Anna Faris, Ray Liotta Bi-polar mall security guard Rogen is unable to stop the flasher infesting his shopping mall, and a detective is brought in.
Outlander (15)Director: Howard McCainStarring: James Caviezel, Sophia Myles, Jack Huston In the time of the Vikings, alien warrior Caviezel brings his own worst nemesis to Earth, and it's a free-for-all in the middle-ages…
ShiftyDirector: Eran CreevyStarring: Riz Ahmed, Daniel Mays, Jason Flemyng Get Shifty? Jason Mays returns to his old haunting-ground after four years to catch up on unfinished business with Ahmed.
State Of PlayDirector: Kevin MacdonaldStarring: Rachel McAdams, Ben Affleck, Russell Crowe The BBC thriller gets the big-screen Hollywood treatment, as a team of investigative reporters work with the police to solve the murder of a congressman's mistress.
Wednesday 29 April 2009
X Men Origins: WolverineDirector: Gavin HoodStarring: Hugh Jackman, Ryan Reynolds, Liev Schreiber . The mutton-chopped crusader shows his origins in possibly one of the most over-cast superhero epics ever.
Friday 1 May 2009
The Ghosts Of Girlfriends PastDirector: Mark WatersStarring: Matthew McConaughey, Jennifer Garner, Lacey Chabert McConaughey is haunted by the ghosts of his past girlfriends at his younger brother's wedding.
Hannah Montana: The MovieDirector: Peter ChelsomStarring: Billy Ray Cyrus, Miley Cyrus Hannah's popularity convinces her father to send her to seek out her roots and get some perspective on her life.
Is Anybody There?Director: John CrowleyStarring: Thelma Barlow, Michael Caine, Linzey Cocker . A young boy stuck at home in his parents 1980s boarding house for the elderly takes to taping the residents, and looking for signs of life after death.
Friday 8 May 2009
CheriDirector: Stephen FrearsStarring: Michelle Pfeiffer, Kathy Bates, Rupert Friend . The son of a 1920s Parisian courtesan retreats into a fantasy world after being forced to end his relationship with the older woman who educated him in the ways of love.
Coraline (PG) (3D)Director: Henry SelickStarring: Dakota Fanning, Teri Hatcher, Jennifer Saunders, Dawn French A secret door in Dakota Fanning's new home leads her into amazing adventures…
Star TrekDirector: J.J. AbramsStarring: Chris Pine, Kirk, Zachary Quinto, Eric Bana Young Kirk is coaxed into starfleet, only to have to cope with the usual race-threatening situation that will plague his career.
Thursday 14 May 2009
Angels and DemonsDirector: Ron HowardStarring: Tom Hanks, Ayelet Zurer, Ewan McGregor .. Hanks' bemulleted sleuth must solve a murder and prevent a terrorist act against the Vatican.
Friday 15 May 2009
The Descent: Part 2 (aka The Descent )Director: Jon HarrisStarring: Shauna Macdonald, Natalie Jackson Mendoza, Krysten Cummings It was all a dream. Errr no it wasn't. Or was it? Anyway, time to make an immediate and unwise re-descent into the lair of that LotR-style beastie…
Synecdoche, New YorkDirector: Charlie KaufmanStarring: Philip Seymour Hoffman, Catherine Keener, Sadie Goldstein The construction of a life-size replica of New York inside a warehouse as part of  a theatre-director's new work brings him into conflict with the women in his life.
Friday 22 May 2009
AwaydaysDirector: Pat HoldenStarring: Stephen Graham, Nicky Bell, Liam Boyle . "On the Wirral in the grim early years of Margaret Thatcher's premiership, the opportunities for thrill seeking young men looking to escape 9 to 5 drudgery are what they've always been: sex, drugs, rock n' roll, fashion, football and fighting."
FightingDirector: Dito MontielStarring: Channing Tatum, Terrence Howard, Luis Guzmán New York counterfeiter Tatum is introduced to the world of underground street fighting by old hand Howard, who becomes his manager in the bare-knuckling brawling circuit.
Fired Up!Director: Will GluckStarring: Nicholas D'Agosto, Eric Christian Olsen, Sarah Roemer Two jocks ditch football camp for cheerleader camp. Sounds reasonable.
Night at the Museum: Battle of the SmithsonianDirector: Shawn LevyStarring: Amy Adams, Ben Stiller, Robin Williams, Owen Wilson, Steve Coogan, Ricky Gervais More CGI shenanigans after hours in Ben Stiller's magic museum.
TormentedDirector: Jon WrightStarring: Alex Pettyfer, April Pearson, Georgia King Bullied teenager returns from the dead to wreak revenge on his tormentors.
Wednesday 27 May 2009
12 RoundsDirector: Renny HarlinStarring: John Cena, Ashley Scott, Steve Harris . Cena has to complete 12 challenges to rescue his kidnapped girlfriend. Feel like you already Saw it?
Friday 29 May 2009
Drag Me To HellDirector: Sam RaimiStarring: Alison Lohman, Justin Long, Lorna Raver Loan officer Lohman), forced to evict an old woman, finds herself cursed, resorting to a seer to save her soul.
Fugitive PiecesDirector: Jeremy PodeswaStarring: Stephen Dillane, Rade Serbedzija, Rosamund Pike "A child escapes from Poland during World War II and first heads to Greece before coming of age in Canada. "
ManagementDirector: Stephen BelberStarring: Jennifer Aniston, Gavin Bristol, Don Burns . Aniston is the travelling art saleswoman who can't shake off persistent and besotted Gavin Bristol.
ObsessedDirector: Steve ShillStarring: Beyoncé Knowles, Idris Elba, Ali Larter … "A successful professional man with a beautiful wife finds his idyllic life threatened by a temp in his office who reveals herself as a stalker."
Friday 5 June 2009
Old DogsDirector: Walt BeckerStarring: John Travolta, Seth Green, Robin Williams, Matt Dillon "Two friends and business partners find their lives turned upside down when strange circumstances lead to them being placed in the care of 7-year-old twins"
Terminator: SalvationDirector: McGStarring: Christian Bale, Anton Yelchin, Sam Worthington, Bryce Dallas Howard John Connor finally gets down and dirty in the post-apocalyptic survival struggle with the dominant machines. But will there be any time-travel?
Friday 12 June 2009
Blood: The Last VampireDirector: Chris NahonStarring: Gianna Jun, Koyuki, Allison Miller .. A vampire goes undercover to find a demon in post WWII Japan.
Looking For EricDirector: Ken LoachStarring: Matthew McNulty, Eric Cantona, Lucy-Jo Hudson A postman in crisis goes in search of famous footballer Eric Cantona, who he thinks can help him solve his problems.
Miss MarchDirector: Zach CreggerStarring: Zach Cregger, Raquel Alessi, Molly Stanton … Candace A man wakes from a coma to find his girlfriend is now a centrefold. He heads off on a road-trip to gate-crash the publisher's party and win her back.
Friday 19 June 2009
44 Inch ChestDirector: Malcolm VenvilleStarring: Ian McShane, Ray Winstone, John Hurt . One I'm looking forward to: a cuckolding lover is kidnapped by her husband and friends.
The Haunting In ConnecticutDirector: Peter CornwellStarring: Amanda Crew, Elias Koteas, Virginia Madsen . A family moves into a house that turns out to be an ex-mortuary – and haunted.
The Year OneDirector: Harold RamisStarring: Jack Black, Michael Cera, Olivia Wilde Two slacker Neanderthals are banished from their village and set off on an epic journey through the ancient world.
Friday 26 June 2009
My Sister's KeeperDirector: Nick CassavetesStarring: Alec Baldwin, Cameron Diaz, Joan Cusack "A former attorney returns to the courtroom after a young teen learns the truth behind her conception, and looks to be emancipated from her parents."
Transformers: Revenge Of The FallenDirector: Michael Bay –Starring: Megan Fox, Shia LaBeouf, America Olivo . A bunch of impossibly compressible robots slug it out again as the humans dive for cover.
Wednesday 1 July 2009
Ice Age: Dawn of the Dinosaurs (aka Ice Age 3) (3D)Director: Carlos SaldanhaStarring: Seann William Scott, John Leguizamo, Josh Peck Two movies and still no acorn! They've certainly built it up by now.
Friday 3 July 2009
Public EnemiesDirector: Michael MannStarring: Johnny Depp, Christian Bale, Billy Crudup . Depp's on the trail of John Dillinger as Universal goes for the genre that made Warner Bros so much money in the 1920s-30s.
Friday 17 July 2009
AdventurelandDirector: Greg MottolaStarring: Jesse Eisenberg, Kristen Stewart, Martin Starr .. In 1987 Eisenberg finds that a dead-end minimum wage job in a theme park proves the best preparation for life.
Harry Potter and the Half-Blood PrinceDirector: David YatesStarring: Daniel Radcliffe, Emma Watson, Rupert Grint The young (but not as young as he was) wizard learns more about Voldemort's past.
Friday 24 July 2009
The Taking of Pelham 123Director: Tony ScottStarring: Denzel Washington, John Travolta, Luis Guzmán A group of criminals hold a subway car hostage. Tony Scott takes on a lot, as the original Walter Matthau 1970s version takes some beating.
Friday 31 July 2009
The HangoverDirector: Todd PhillipsStarring: Bradley Cooper, Heather Graham, Justin Bartha Three groomsmen must retrace their steps in Las Vegas in order to find the groom they have mislaid.
Imagine ThatDirector: Karey KirkpatrickStarring: Eddie Murphy, Thomas Haden Church, Nicole Ari Parker "A financial executive (Murphy) who can't stop his career downspiral is invited into his daughter's imaginary world, where solutions to his problems await. "
Land Of The LostDirector: Brad SilberlingStarring: Will Ferrell, Danny McBride, Anna Friel Ferrell and Friel get lost in an alternative world full of dinosaurs, where their new primate friend helps them to get by.
Friday 7 August 2009
G.I. Joe: The Rise of Cobra (aka G.I. Joe)Director: Stephen SommersStarring: Dennis Quaid, Channing Tatum, Marlon Wayans "An elite military unit comprised of special operatives known as G.I. Joe, operating out of The Pit, takes on an evil organization led by a notorious arms dealer."
The ProposalDirector: Anne FletcherStarring: Sandra Bullock, Ryan Reynolds Bullock is the pushy boss that forces Reynolds to marry her so that she won't get deported to Canada.
They Came From UpstairsDirector: John SchultzStarring: Ashley Tisdale, Robert Hoffman, Andy Richter A group of kids protect their vacation home from aliens.
The Tooth FairyDirector: Michael LembeckStarring: Dwayne Johnson, Ashley Judd, Julie Andrews . Dwayne Johnson is punished for a bad deed by having to serve a week as the tooth fairy.
Friday 14 August 2009
ShortsDirector: Robert RodriguezStarring: Jimmy Bennett, Kat Dennings, Trevor Gagnon "A young boy's discovery of a colourful, wish-granting rock causes chaos in the suburban town of Black Falls when jealous kids and scheming adults alike set out to get their hands on it."
The Ugly TruthDirector: Robert LuketicStarring: Gerard Butler, Katherine Heigl "A romantically challenged morning show producer (Heigl) is reluctantly embroiled in a series of outrageous tests by her chauvinistic correspondent (Butler) to prove his theories on relationships and help her find love. "
Friday 21 August 2009
Final Destination 4 3D (aka Final Destination: Death Trip 3D)Director: David R. EllisStarring: Bobby Campo, Shantel VanSanten, Haley Webb This time? Car-race crash. Now to see what ghastly nemeses death will swing at those who escaped…and in 3D too!
I Love You Beth CooperDirector: Chris ColumbusStarring: Hayden Panettiere, Samm Levine . A nerdy valedictorian declares his impossible love for the hottest girl in school, only to have her show up on his doorstep to show him the time of his life. Working title: Charity Shag.
Inglourious BasterdsDirector: Quentin TarantinoStarring: Brad Pitt, Diane Kruger, Mélanie Laurent . Tarantino's long delayed war-epic finally hits the big screen in a Dirty-Dozen-style mission caper.
Friday 28 August 2009
A Perfect GetawayDirector: David TwohyStarring: Milla Jovovich, Timothy Olyphant, Marley Shelton Honeymooners Steve Zahn and Jovovich are stalked by a pair of killers.
Broken EmbracesDirector: Pedro AlmodóvarStarring: Penélope Cruz, Lola Dueñas .. "Almodovar has described the movie as an amour fou involving four characters (played by Cruz, Blanca Portillo, Lluis Homar and Jose Luis Gomez) in the style of a hard-boiled, '50s American film noir. "
Funny PeopleDirector: Judd ApatowStarring: Adam Sandler, Seth Rogen A dying comedian hires an assistant to groom as his replacement.
Friday 4 September 2009
All About SteveDirector: Phil TraillStarring: Sandra Bullock, Thomas Haden Church, Bradley Cooper Eccentric crossword puzzler Bullock trails a CNN cameraman all over the country, trying to convince him that they are meant for each other. Reverse the roles and it's a horror film. Actually, it might be a horror film anyway.
Case 39Director: Christian AlvartStarring: Renée Zellweger, Jodelle Ferland, Ian McShane . Zellweger fights to save a girl from her abusive parents.
Last House On The LeftDirector: Dennis IliadisStarring: Sara Paxton, Tony Goldwyn Can it be as nasty as the original, or garner the same dark reputation in the Saw era?
Friday 11 September 2009
Dorian GrayDirector: Oliver ParkerStarring: Colin Firth, Rebecca Hall Wilde's dark parable retold!
PandorumDirector: Christian AlvartStarring: Ben Foster, Dennis Quaid In 2017, vampires are the dominant race. No Will Smith though, and there's more than one human left…
Friday 18 September 2009
Cloudy With A Chance Of Meatballs 3DDirector: Phil LordStarring: Anna Faris, Bruce Campbell .. Of course Bruce Campbell is in a film with such a title! Food begins to fall from the sky in this tale of a scientist seeking to end world hunger. Should be good in 3D!
Dance FlickDirector: Damien Dante WayansStarring: Shoshana Bush, Chelsea Makela . The Wayans clan attack dancing movies.
Friday 25 September 2009
CreationDirector: Jon AmielStarring: Jennifer Connelly, Paul Bettany . The excellent Jon Amiel comes up with a biopic of Charles Darwin, who struggled to balance his theories with the spiritual life of his religious wife.
FameDirector: Kevin TancharoenStarring: Debbie Allen, Kay Panabaker Like they could remake this tale of the NYSPA without Debbie Allen. She'd make you pay.
SurrogatesDirector: Jonathan MostowStarring: Bruce Willis, Rosamund Pike, Ving Rhames T3 director Mostow brings us this tale of a society where avatars aren't just for the web – they go out and do your stuff in the real world. Bruce Willis is the future cop looking for an answer to an avatar-related murder.
Friday 2 October 2009
Men Who Stare At GoatsDirector: Grant HeslovStarring: George Clooney, Ewan McGregor, Kevin Spacey, Jeff Bridges .. A reporter seems to have uncovered a cadre of psychic super-soldiers in Iraq.
Toy Story In  3D Director: John LasseterStarring: Tom Hanks, Tim Allen, Joan Cusack A re-render, and suddenly this early CGI movie is leaping out of the screen at us…
Friday 9 October 2009
ArmoredDirector: Nimród AntalStarring: Columbus Short, Matt Dillon, Laurence Fishburne A guard for an armoured truck company is persuaded to help his pals pull off a $10 million heist.
Jennifer's BodyDirector: Karyn KusamaStarring: Megan Fox, Amanda Seyfried A cheerleader gets possessed and starts offing her room-mates.
Shutter IslandDirector: Martin ScorseseStarring: Leonardo Di Caprio,  Mark Ruffalo, Ben Kingsley, Emily Mortimer With a Jurassic Park-style hurricane bearing down on them (what is it with islands?), U.S. Marshals investigate the disappearance of a multiple murderer patient from  a secret government institution.
Friday 16 October 2009
The Spy Next DoorDirector: Brian LevantStarring: Jackie Chan, Amber Valletta A martial arts genius babysitting some kids has to fight off waves of secret agents who are after a download code.
Up (3D)Director: Pete DocterStarring: Christopher Plummer, John Ratzenberger, Delroy Lindo Disney tells the tale of a septuagenarian who ties thousands of balloons to his home and takes off on a great adventure.
Friday 23 October 2009
Cirque Du FreakDirector: Paul WeitzStarring: Salma Hayek, Ray Stevenson, John C. Reilly, Willem Dafoe A young boy is brought into the life of a travelling circus by a vampire.
Fantastic Mr FoxDirector: Wes AndersonStarring: Cate Blanchett, George Clooney, Bill Murray Farmers conspire against the fox stealing their chickens.
A Thousand WordsDirector: Brian RobbinsStarring: Eddie Murphy, Kerry Washington, Cliff Curtis . Murphy learns that he only has 1000 words left to speak before he dies.
Friday 30 October 2009
Taking WoodstockDirector: Ang LeeStarring: Demetri Martin, Imelda Staunton, Henry Goodman … "A man working at his parents' motel in the Catskills inadvertently sets in motion the generation-defining concert in the summer of 1969."
When In RomeDirector: Mark Steven JohnsonStarring: Alexis Dziena, Kristen Bell, Josh Duhamel Holidaying New Yorker Bell steals a coin from a fountain in Rome and is pursued by an army of ardent lovers.
ZombielandDirector: Ruben FleischerStarring: Emma Stone, Abigail Breslin, Woody Harrelson 'The most frightened man on Earth' hides from a global army of zombies until a cache of survivors draw him out.
Friday 6 November 2009
Christmas Carol (3D & Imax)Director: Robert ZemeckisStarring: Jim Carrey, Gary Oldman, Colin Firth Multiple roles for Carrey in Zemeckis festive follow-up to The Polar Express.
The InformantDirector: Steven SoderberghStarring: Matt Damon, Melanie Lynskey, Tom Wilson Great to see the excellent Thomas Wilson (Griff/Biff etc in the Back To The Future movies) making an appearance in this tale of an agricultural giant pursued by the US government for price-fixing.
The WolfmanDirector: Joe JohnstonStarring: Benicio Del Toro, Emily Blunt, Anthony Hopkins FX wizard Johnston mostly eschews CGI to bring the classic tale of lycanthropy back to the big screen.
Friday 13 November 2009
2012Director: Roland EmmerichStarring: John Cusack, Thandie Newton, Amanda Peet Roland Emmerich continues to pursue his theme of global destruction, and God knows it's never been more popular in Hollywood.
The BoxDirector: Richard KellyStarring: James Marsden, Cameron Diaz, Frank Langella You won't get Langella for that price again. A married couple get a small box as a gift. It bestows riches, but every time it's used, someone dies somewhere in the world.
Sherlock HolmesDirector: Guy RitchieStarring: Robert Downey Jr., Rachel McAdams, Mark Strong, Jude Law Ritchie's unlikely subject material finds Holmes and Watson battling to save England.
Friday 20 November 2009
Planet 51Director: Jorge BlancoStarring: Dwayne Johnson, Seann William Scott, Jessica Biel Animated adventure featuring a planet that lives in fear of invasion and then gets a visit from…us!
The Step FatherDirector: Nelson McCormickStarring: Amber Heard, Penn Badgley, Christopher Meloni A man in search of the perfect family isn't happy with his latest attempt, and decides to get rid of them and start over.
Friday 4 December 2009
Cats & Dogs: The Revenge Of Kitty GaloreDirector: Brad PeytonStarring: Chris O'Donnell, Jack McBrayer, Paul Rodriguez . More felines and pooches battling for world domination in this animated adventure.
Friday 18 December 2009
James Cameron's Avatar (3D)Director: James CameronStarring: Sam Worthington, Sigourney Weaver, Michelle Rodriguez .. A paraplegic war veteran is given a new corporeal stand-in on another planet. This is the film which spells out the future for 3D in Hollywood.
St Trinians 2: The Legend of Fritton's GoldDirector: Oliver ParkerStarring: Unconfirmed. This is what you'll be watching if you can't get into Avatar, so book early.
Saturday 26 December 2009
Alvin and the Chipmunks: The SqueakuelDirector: Betty ThomasStarring: Justin Long, Jason Lee, Jesse McCartney And we must end this list, sadly, on that note.