News
13 films you can still see at the London Film Festival
The London Film Festival's now in full swing, so Michael's provided a handy guide to what you can still get to see over the next few days...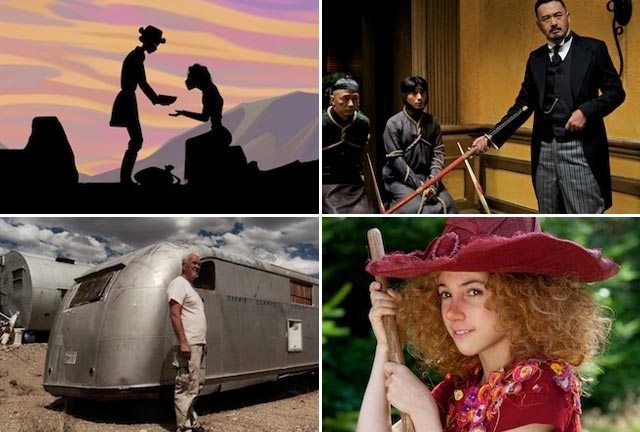 The 55th London Film Festival is now underway, boasting a programme that includes top-flight flicks like George Clooney's The Ides Of March, Lynne Ramsey's We Need To Talk About Kevin, and 360, directed by Fernando Meirelles. However, unless you're a BFI member, a quick-off-the-mark cinephile, or an industry bigwig, it's highly likely that you missed the small window of chance for getting tickets for these bigger films.
No need to worry, though, as many of the festival's 300+ films haven't yet sold out. Here are just a few notable or geek-friendly deep cuts that, at time of writing, still have tickets on sale.Anonymous
Despite being one of the festival's Gala films, two of Anonymous' screenings still have spare seats going. This might be something to do with the film's director, Roland Emmerich, not usually churning out festival-friendly material. Nevertheless, this gleefully over-the-top who-wrote-it mystery, about the true identity of Shakespeare, looks to be tremendously fun, with a cast of theatrical stalwarts (Vanessa Redgrave, Derek Jacobi, David Thewlis) no doubt ramping up the camp factor. And, apparently, it's explosion-free.
When – Wed 26th: 12:15, Thu 27th: 12:45
Tales Of The Night
French director Michel Ocelot cemented his international reputation with films such as Azur & Asmar and Kirikou And The Sorceress, both of which displayed his stunning approach to animation. He's won BAFTAs, Césars and numerous international animation awards, and has the rare honour of having the Japanese dubs of his films overseen by Studio Ghibli.
His distinctive style, full of exoticism and expressionism, seems to be in full effect in Tales Of The Night, a compendium of television specials originally broadcast in France back in 2010 under the title Dragons Et Princesses. These fairy tales, featuring wizards, werewolves and other fantastical characters, took home the award for best TV series at the Annecy International Animated Film Festival, and should be a sight to behold when shown at the LFF in 3D.
When – Sun 16th: 14:45, Tue 18th: 18:15
Hara-Kiri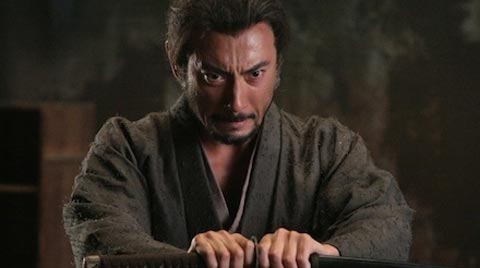 Not content with remaking one classic samurai flick with 2010's 13 Assassins, Takashi Miike is back this year with a 3D re-imagining of Masaki Kobayashi's Hara-Kiri. Both films were originally made in a period of great generic upheaval, as the samurai/jidai-geki style started to lose ground to the yakuza flicks of the 60s. The original Hara-Kiri, therefore, is an archetypal 'cruel' samurai film, full of blood, anti-heroics and moody black and white cinematography, as a ronin wanders Edo-era Japan, foregoing ceremonial suicide to care for his dead master's daughter. It'll be interesting to see what Miike makes of the material, and the spectacle of 3D – especially the key scene where a samurai is forced to commit the titular disembowelment ritual with a blunt bamboo sword.
When – Mon 17th: 12:15.
Let The Bullets Fly
Speaking of exaggerated disembowelment, Let The Bullets Fly, a wildly successful Chinese flick which blends over-the-top action, Wild West tropes and a rather bonkers sense of humour, bases one of its most outrageous scenes around an absurdly comical display of hara-kiri.
Directed by and starring the ultra-cool Jiang Wen, this madcap legend tells of a bandit who poses as a local governor in 1920s China, with hopes of distributing wealth amongst the poor. However, his commitment to law, order and fair play brings him into conflict with the local mob boss, played by a deliciously camp Chow Yun Fat.
When – Wed 19th: 18:00,Thu 20th: 15:00
Chicken With Plums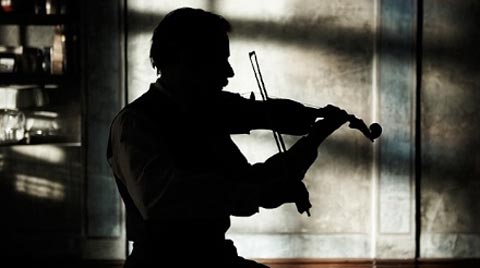 2007's Persepolis is still one of the best comic-to-film adaptations to date, helped in no small part by the book's author, Marjane Satrapi, co-directing the film with Vincent Paronnaud. Chicken With Plums marks their second collaboration, translating yet another of Satrapi's works to the big screen. This time, animation is left behind in favour of hyper-real live-action, as Satrapi and Paronnaud – and a cast including the likes of Mathieu Amalric, Chiara Mastroianni and Isabella Rossellini – tell the story of the author's uncle, a talented musician who, after his favoured instrument is broken, retires to his bedroom, and resolves to die.
When – Wed 19th: 15:00
Fuchsia The Mini Witch
It's always nice to see what Disney are up to internationally. Sure, we can see Beauty And The Beast and The Lion King in 3D at our local megaplex, but it's only at the LFF that you get to see their movements in non-English language territories. Last year, we saw the Disney-funded Russian fairy tale spoof The Book Of Masters, and this year there is Fuchsia The Mini Witch, released by Disney Benelux – featuring a ginger-haired witch, who hatches out of an egg and causes mayhem for her teachers and fellow pupils at magic school.
When – Sun 16th: 12:30
Take Shelter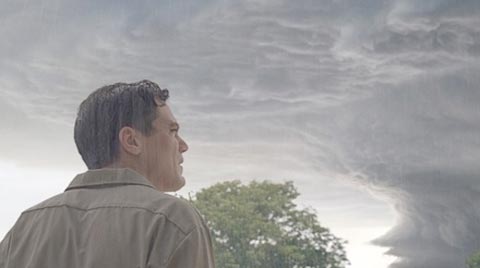 One of the best films at the festival hands down, Take Shelter still has tickets on sale for two screenings. Starring Michael Shannon and directed by newcomer Jeff Nichols, the film is about a man driven by obsession, as he becomes convinced that an apocalyptic storm is brewing. To save his wife and young daughter, he builds a storm shelter in their back garden, to the detriment of his work, social and family lives. Featuring a powerful central performance, some stunning cinematography, and intense, moving portrait of paranoid schizophrenia (or is it?), Take Shelter is a must-see. Frankly, it's baffling that there are tickets going spare.
When – Fri 21st: 17:45, Sun 23rd: 12:15.
Darwin
Heading a strong line-up of odd documentaries at this year's LFF is Darwin, which focuses on a small town in California's near-inhospitable Death Valley. With a population of only 35, Darwin's residents live their quirky lives separated from the mainstream of American society, without conventional law, government, religion, or even – the local postmaster aside – gainful employment. Told with great humour, intimacy, and quite a disarming sense of tragedy, the film looks into the secluded lives of these modern-day hermits, making up a rather startling picture of America's idiosyncracies.
When – Thurs 13th: 16:00, Sun 16th: 21:00
Superheroes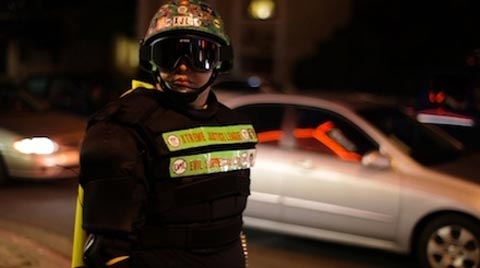 Another idiosyncratic look at modern America, Superheroes focuses on the real-life Kick-Ass-a-likes who turn to crime-fighting vigilantism. From San Diego's Mr Extreme to Zimmer and the New York Initiative, this new phenomenon is spreading throughout the USA and Canada, and a team of psychologists, cops and even Stan Lee give their insight into this wave of costumed crusaders. But it's the heroes themselves that prove the most intriguing, dealing with society's problems in their own ways. It's a film no doubt destined to be placed in a double-bill with Confessions Of A Superhero, as both look at the odd inspiration fans can take from their favourite comic-book characters.
When – Wed 19th: 12:45, Fri 21st: 18:30
Asshole/Gandu
'I can almost guarantee that regardless of how many Indian films you have seen, you have not seen one like Gandu.' So begins a rather persuasive appraisal from Twitchfilm of Asshole, a punky Indian flick that has been described as a marriage of Trainspotting and Enter The Void. Shot in grimy black and white, Asshole tells the street-level story of Gandu, a 20 year-old loser with dreams of being a rap superstar. Full of drugs, sex and transgressive attitude, Asshole seems to be the perfect choice for cult film buffs looking for something unique at the LFF.
When – Thu 13th: 15:30, Fri 14th: 18:30, Sat 15th: 13:00
Dragonslayer
A big hit at SXSW earlier this year, where it won the Best Documentary Award, Dragonslayer documents the life of Josh 'Skreech' Sandoval, a slacker skateboarder whose professional career is on the downslide. Shot in verité style, he bums around California, adrift between weed-smoking manchildishness and the responsibility of fatherhood. After a number of festival screenings in the US, the film has picked up a considerable amount of buzz, as well as some impassioned supporters, including Catherine Scott over at The Playlist, who called the film "practically flawless".
When – Sat 15th: 21:00, Mon 17th: 13:15
Silver Bullets
American indie director Joe Swanberg has released four films this year (with Uncle Kent also screening at the LFF), but Silver Bullets is the only one centering around the production of a werewolf movie. Nevertheless, Swanberg uses this as a canvas to explore complexities of romantic relationships between insecure youngsters, as an arty filmmaker loses his girlfriend to said lycanthropic horror film, which is to be directed by a rival up-and-comer. It didn't exactly set the Berlinale alight when it premiered earlier this year, but it sounds like a Woody Allen film starring a bunch of over-educated hipsters. And what could be so bad about that?
When – Sat 22nd:  20:45, Mon 24th: 16:00.
The Machine That Kills Bad People
While Roberto Rossellini is mostly remembered for his landmark neo-realist films and his collaborations with Ingrid Bergman, his career holds some hidden gems, if this new restoration is anything to go by. The title is to be taken literally, as a photographer wages a moralistic crusade against the decadent upper classes with his deadly apparatus. It's always fascinating to take a peek between the canonical cracks of a revered filmmaker's work – and this film seems far too odd to resist.
When – Fri 14th: 15:30