Features
12 great movie journalists
From superheroes in disguise to vain news anchors, Mark celebrates 12 particularly fine movie journalists...
With the news that Clark Kent has quit his job at the Daily Planet because of its preference for soft entertainment stories, the world of fictional journalism was rocked to its foundations. After all, he's been there since the Superman comics began in the 1940s, despite the lack of career progress. But, it seems the Man of Steel's civilian day-job has lost its appeal, and now he's going into business on his own.
Journalism is a topic that raises its head in films regularly across the genres, and it has provided some fine, and not so fine, examples of the hardy reporter, always on the lookout for the next scoop. Oftentimes, there is the route of the truth or the route of the fast buck, with the majority of those on this list being in search of the former.
So, let's celebrate the journalist with a look at twelve of the most memorable to have appeared in films over the years.
Clark Kent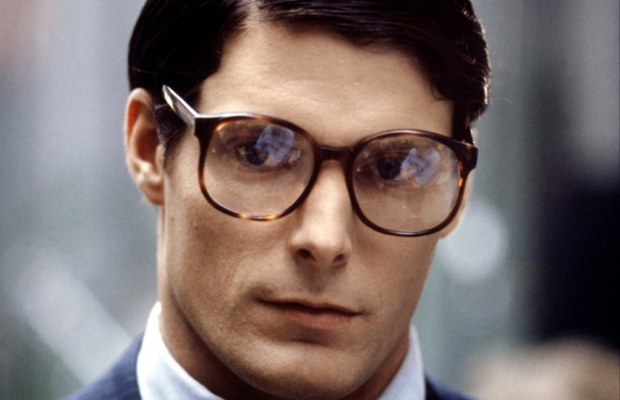 Probably one of the best known journalists in the world, he has one particular advantage over many of his peers. Clark  can count Superman among his contacts, and not only will he get exclusives from him, but he somehow always manages to be in the right place at the right time when Superman is doing his super-thing. But being as selfless as he is, he will often let his colleague Lois Lane get the odd interview with him too.
He's had many incarnations down the years, but Christopher Reeve's Superman (1978) portrayal has arguably proved the most iconic – at least so far. Whilst reporting on the various shady business activities of Gene Hackman's Lex Luthor and providing the good folk of Metropolis with its daily news fix, Clark also finds time to step into the nearest phone box and step out as that mysterious hero Superman.
Carl Bernstein and Bob Woodward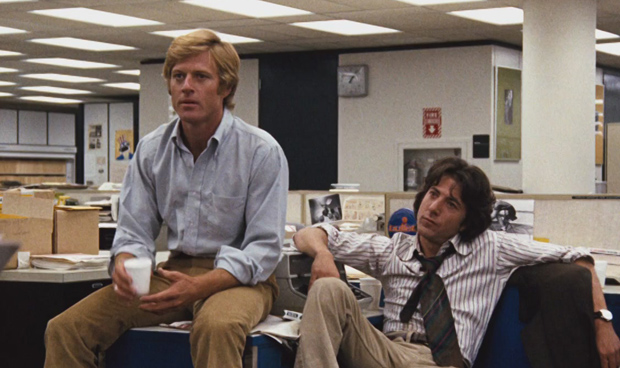 Dustin Hoffman as Carl Bernstein and Robert Redford as Bob Woodward make being a journalist the coolest job in the world in  All The President's Men (1976). In uncovering the Watergate scandal for the Washington Post, their investigative abilities outstrip those of the police, albeit with a little help from their confidential source, nicknamed Deepthroat.
By chasing down leads and relentlessly pursuing their hunch that there is more than meets the eye to a break in at the headquarters of the National Democratic Committee, Woodward and Bernstein ruffle increasingly powerful feathers. They eventually uncover one of the biggest political scandals of our time, which ultimately leads to the resignation of Richard Nixon for attempting to cover up his administration's involvement in the break in. And all while getting to wear a fine selection of 70s velour jackets.
Richard Boyle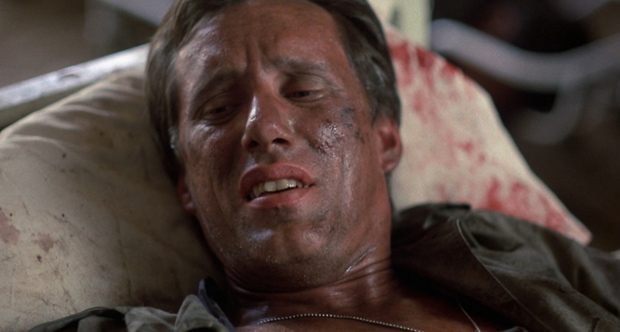 In Oliver Stone's Salvador (1986), photo-journalist Richard Boyle (James Woods) strongly believes that a picture can speak a thousand words, especially if it captures the brutality and corruption of the regime controlling El Salvador. Down on his luck and out of work, Boyle does everything he can to get himself out to El Salvador, where he believes he'll be able to get some good shots, and earn some decent money.
Once he's there though, he soon realises that the situation is more serious than he first thought, and Boyle becomes far too emotionally attached to the people he meets to simply exploit their grief for his own gain. He falls in love with a local woman and can't leave her behind, attempting to smuggle her out of El Salvador at risk of severe punishment from the authorities.
Samantha Coleman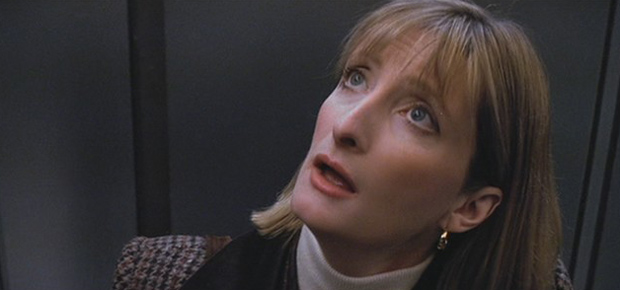 Poor Samantha Coleman (Sheila McCarthy), the intrepid reporter of Die Hard 2 (1990). She spends most of her time running around Dulles Airport, getting sworn at by various parties when all she's after is a good Christmas story.
But perseverance is the key for Coleman; after spotting Colonel Stewart and the famous police officer from the Nakatomi Plaza, John McClane in the same airport, her journalistic instinct tells her that something is afoot. That something is the attempted rescue of drug baron General Esperanza by terrorists. By being in the right place at the right time, Coleman is able to provide John McClane with the TV news helicopter from which he jumps onto the wing of a plane and in turn he probably provides her with some pretty award-winning footage. Yippee-ki-yay indeed.
Truman Capote
Considered by many to be one of America's most important writers of the 20th century, Truman Capote was an author of novels, plays and short stories. But he also possessed a journalistic mind which enabled him to write his most famous book In Cold Blood, about a murdered Kansas family. This is the subject matter of Capote (2005), in which Philip Seymour Hoffman plays the idiosyncratic writer with his usual aplomb.
He gains the trust of one of the convicted killers, Perry Smith, and is able to glean a level of detail about the crime which leads Truman to believe that this non-fiction book is going to tell a story as great and compelling as any work of fiction has ever been.
Rita Skeeter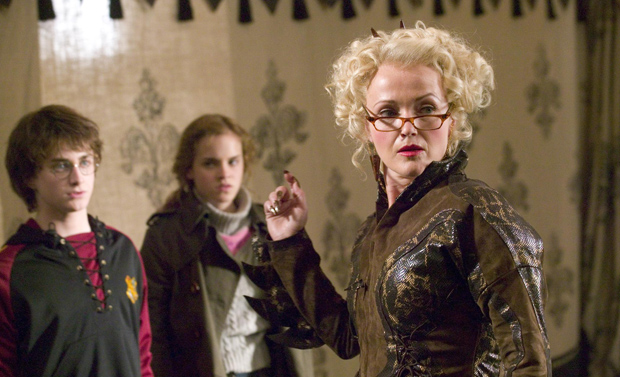 Before the Tri-Wizard tournament begins in Harry Potter And The Goblet Of Fire (2005), The Daily Prophet despatches one of its top reporters, Rita Skeeter (Miranda Richardson), to cover the event at Hogwarts, the first of its kind since it was discontinued in 1792.
However, Rita opts for less coverage of the sporting event and the contestants taking part, and focuses most of her energies on profiling Harry Potter, "the boy who lived".  Unfortunately, she isn't overly concerned with accuracy as she is with celebrity and sensationalism, and in fact she doesn't even do most of the writing herself, leaving it to her 'quick quotes quill' to portray Harry Potter as an anguished young boy hell-bent on self-destruction.
Edward R Murrow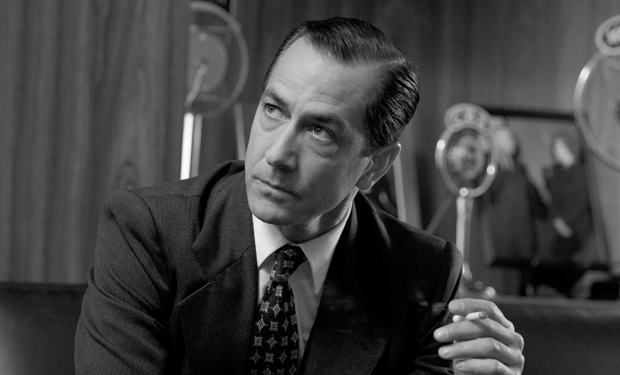 Edward R Murrow is a man of his principles at a time in 1950s American broadcast journalism when anyone who dared to question the government or Senator Joseph McCarthy could find themselves accused of being a communist. That doesn't sound so bad these days, but back then in the infancy of the Cold War, being a card-carrying commie equated to being an anti-American traitor or even a spy, with prison a very real possibility.
Good Night And Good Luck (2005) perfectly captures what it meant for Edward R Murrow (David Strathairn)  to stand by those principles, and the risks his CBS colleagues took to stand beside him. On  air, Murrow defended Milo Radulovich, a member of the US Air Force, who was facing extradition from the air force because his father had subscribed to a Serbian newspaper, which was seen as communist. Then, when Senator McCarthy publicly accused Murrow himself of being a communist sympathiser, rather than hide and hope it all goes away, Murrow responds, with the backing of CBS, by attacking McCarthy and his many rabid, vitriolic witch-hunts.
Ron Burgundy
"The only way to bag a classy lady is to give her two tickets to the gun show" is just one pearl of wisdom from the mind of Ron Burgundy, San Diego's premier television news anchorman. In fact, Anchorman (2004) is one of the most ridiculously quotable films ever, as Ron and the Channel 4 News Team provide all the latest goings-on in San Diego to their loyal viewing public. That is, until Ron is sabotaged by the tele-prompter and drops the F-bomb live on air, leading to his sacking.
The biggest news in San Diego at this time is that Ling-Wong the panda is going to give birth soon, and all the local news crews are heading to San Diego Zoo to cover this historic moment. Cometh the hour, cometh the man, and when his news anchor replacement Veronica Corningstone  goes missing, out of work Ron Burgundy is tracked down in a bar and called upon to once again lead the Channel 4 News coverage. Which he does with classy aplomb.
David Frost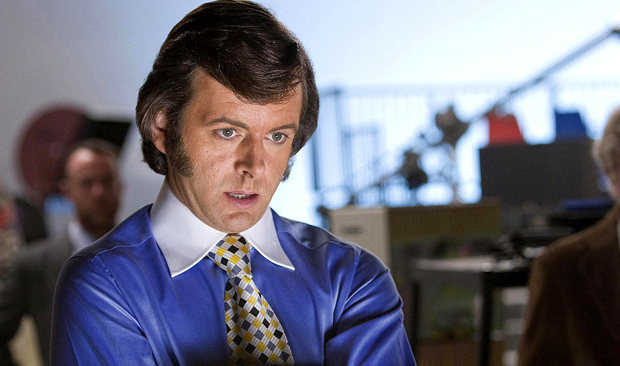 In Britain, we tend to remember David Frost as a man who used to interview guests on his morning television show Breakfast With Frost, or present Through The Keyhole. But like us all, he too was young and feisty once, and in the 70s, he was a hungry political journalist who was given access to interview Richard Nixon – as documented in the film Frost/Nixon (2008). Nixon was hoping for some light nostalgic questioning, to tie in with his presidential memoirs being published, but Frost eventually went for him, asking a lot of searching questions about his role in Watergate.
Frost/Nixon tells it as a kind of boxing match between two contestants, with Nixon winning the earlier rounds by dancing around David Frost, dodging his questions and winning ground on issues such as Vietnam. However, in the final recording, Frost and his team of researchers have got together some fairly damning evidence on the Watergate cover-up, which leads to Nixon being backed into a corner and attempting to defend himself by stating "when the President does it, that means it's not illegal". It makes David Frost's career, and brings the curtain down on former President Nixon's.
Mikael Blomkvist
Mikael Blomkvist (Michael Nyqvist), the slightly shambling investigative reporter, may take a bit of a back-seat to Lisbeth Salander in The Girl With The Dragon Tattoo (2009) and its sequels, but he plays a crucial role as the publisher of Millennium magazine who refuses to be silenced by threats and intimidation. At the beginning of  The Girl With The Dragon Tattoo, he faces the prospect of jail for having lost a libel case involving a prominent billionaire, Hans-Erik Wennerström.
With the promise that information about Wennerström may clear his name as a reward, Mikael agrees to investigate the disappearance of a girl from a wealthy family 40 years earlier, which was never solved and has become a cold-case. In the end, the information he is given about Wennerström is of little use, but computer hacker Salander discovers something far more incriminating, and it is this that Blomkvist publishes in Millennium Magazine, clearing his own name and taking down Wennerström.
Raoul Duke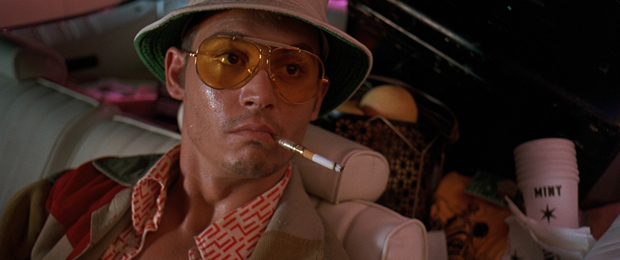 This isn't your typical journalism by any stretch of the imagination, but Raoul Duke (Johnny Depp) isn't your typical journalist either. Taking his depraved lawyer, friend and psychedelia-enthusiast Dr Gonzo along with him for the ride into Las Vegas, the pair embark on the mother of all drug trips into the heart of the American Dream. On a cocktail of amphetamines, LSD, mescaline and a whole suitcase full of drugs, Duke looks to explode the Horatio Alger myth, the myth being that anyone, by leading good and wholesome lives and working hard, can attain wealth and success – key elements of the American Dream.
Fear And Loathing In Las Vegas (1998) is a Terry Gilliam classic, and Johnny Depp spent months hanging out with the real Hunter S Thompson in order to get his portrayal of the man correct. Depp even funded Hunter S Thompson's dying wish to have his ashes fired out of a cannon when he died in 2005.
Kimberley Wells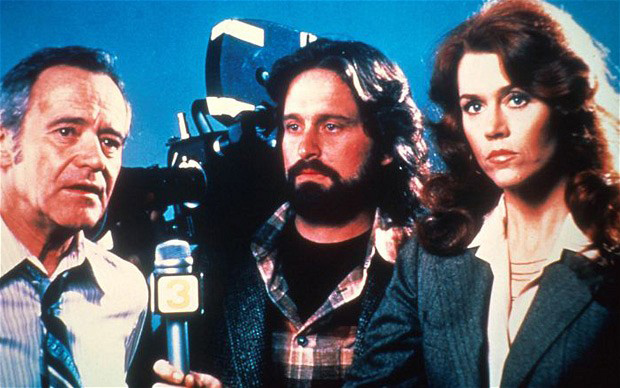 In The China Syndrome (1979), Jane Fonda plays "Kimberley Wells, a television report paid to smile, not to think". In many ways, she is the original Veronica Corningstone, a quick-witted female journalist doing all she can to be taken seriously in a male-dominated industry. Michael Douglas plays one such male colleague who makes the odd unprofessional remark here and there, as they investigate a potential cover up of safety problems at a nuclear power plant.
The Ventana nuclear power station, near Los Angeles, is the subject of Kimberly Wells' investigation, after a routine visit there has them witness an emergency shutdown, and they feel some strange tremors. The plant's owners want the whole business swept under the carpet so that they can re-open the plant as soon as possible, but Jack Lemmon's shift supervisor Jack Godell fears that serious nuclear meltdown, also known as China Syndrome, could occur if proper procedures aren't followed, and new radiographs installed, despite the great financial cost. 
Follow our Twitter feed for faster news and bad jokes right here. And be our Facebook chum here.