Features
12 films stuck in development we're desperate to see
Horror. Fantasy. Animated Comedy. Here's a list of films we'd love to see rescued from the jaws of development hell...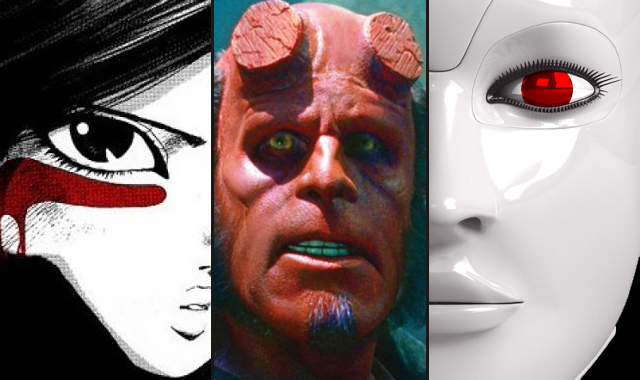 Development hell. The place where all kinds of movies and games languish while assorted filmmakers, designers and producers fight over the minutiae of scripts, ideas and finances.
It's a topic so fascinating, entire books have been written on the subject – for a really great, geek-friendly one, check out David Hughes' fantastic The Greatest Sci-fi Movies Never Made. And while there are some movies that we're quietly glad are stuck in limbo (sorry, Akira), there are others we're desperately keen to see.
For this article, we've stuck to relatively recent film projects, and ones that aren't, to the best of our knowledge, utterly beyond the bounds of possibility. The Tourist, for example – an exotic sci-fi script written by Clair Noto and designed by HR Giger – is a film we'd have happily paid to see, but it's one of those movies that, barring some kind of miracle, will almost certainly never happen.
The films below, meanwhile, may yet escape their hellish prison, and appear on a big screen near you soon…
At The Mountains Of Madness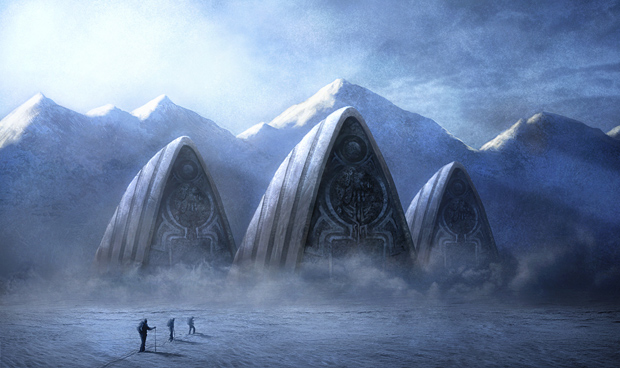 As if this needs much introduction. Long before Guillermo del Toro made the mecha-versus-kaiju film Pacific Rim, he was lining up an adaptation of H P Lovecraft's At The Mountains Of Madness – surely a match of material and filmmaker made in heaven.
Sadly, it came to nothing. With an escalating budget, and del Toro steadfast over the need for an R-rating to do the film justice, the plug was duly pulled on the project, and del Toro went off to make Pacific Rim instead. We live in hope that At The Mountains Of Madness can be financed somewhere and somehow, but with del Toro next lining up the ghost movie Crimson Peak, and the possibility of Justice League Dark or a myriad other projects after that, we suspect the wait here will be a long one.
Why we'd like to see it: HP Lovecraft's ideas have been quietly plundered for years by writers and directors, so a direct adaptation of At The Mountains Of Madness will finally take us right back to the source. Modern special effects would give del Toro the chance to properly realise the ideas in Lovecraft's text, which saw explorers in the Antarctic finding a pre-human city among the frozen wastes – and evidence that not all the inhabitants are dead.
Chances of it actually happening: Del Toro has said he's willing to give At The Mountains Of Madness another go, so we await with crossed fingers. If any director's capable of bringing Lovecraft's classic weird tale to the screen, it's del Toro, who has both the affection for the source novella and the skill to do it justice.
BioShock
It was only recently that we discovered just how close director Gore Verbinski came to directing a big-screen adaptation of Ken Levine's remarkable videogame, BioShock. According to Verbinski, the film was well into production – to the point where physical sets had been built – before the studio pulled the plug on the project.
The sticking point, like At The Mountains Of Madness, was that Verbinski wanted to make an R-rated BioShock, and the studio didn't want to spend $200m on a movie with such adult themes.
"I just couldn't manage a PG-13 version of the film, with the Little Sisters and the injections," Verbinski told us this year. "To get an appropriate balance level."
Why we're desperate to see it: Anyone who's played the original game will know just how awe-inspiring and tangible BioShock's undersea world is. An art deco city lying on the ocean bed, it's a fully-realised world of experiments gone wrong, insane survivors babbling to themselves among the debris, and scariest of all, a breed of armoured warriors called the Big Daddies.
It would take a skilled writer to adapt the first-person storytelling of the game to a more conventional film structure – Levine used the FPS perspective great, rug-pulling effect – but the world of Rapture provides a veritable playground of dark possibilities for the right storyteller.
Chances of it actually happening: At the moment, not high. But there's a new crop of videogame adaptations coming up, not least Assassin's Creed (starring Michael Fassbender, the last we heard) and Splinter Cell (reportedly starring Tom Hardy). If those films are a hint, it's just possible that executive types will loosen their purse strings – though it has to be said that the current reluctance to make expensive R-rated films is unlikely to pass any time soon.
The Sandman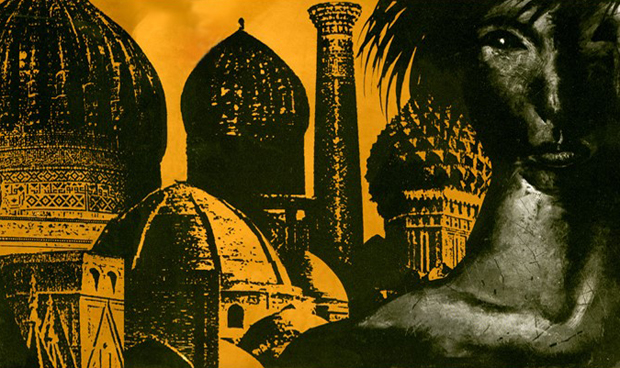 It's incredible to think that an adaptation of Neil Gaiman's Sandman comic has been on and off the table since the late 90s, since the quality of its horror-edged story and characters are such perfect material for a movie.
Why we'd like to see it: The quality of Neil Gaiman's writing on the 80s and 90s revival of the dormant comic book was such that it earned the admiration of no less a talent than Norman Mailer. But it shouldn't be forgotten that one of the great assets to that comic book run was its artwork (including some great David McKean covers), which did so much to establish its dark fantasy world.
In the hands of the right director, this incarnation of The Sandman would make for a very different kind of comic book movie.
Chances of it actually happening: The last bit of Sandman news we heard was that a couple of attempts were made to get a TV series made out of it (with James Mangold leading the charge on one of those), but neither was successful. The continuing success of the comic book genre certainly makes a Sandman film or series a possibility, but until it's unlikely to get going until an actor, producer or director with real clout gets on board.
The Dark Tower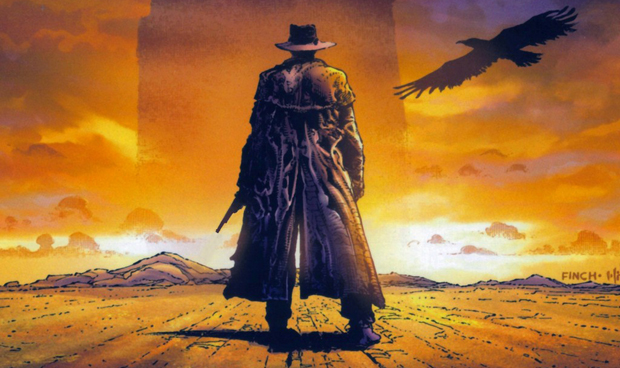 Stephen King's sprawling, multi-novel epic had a brush with Hollywood fairly recently, with Ron Howard intending to tackle King's yarn with a series of movies and television shows. Unfortunately, the recession had a sizeable impact on the kinds of movies studios have wanted to back over the past five years, and The Dark Tower was one of several projects that didn't make the cut.
A new glimmer emerged last year, when Warner Bros briedly expressed an interest in making a film, but this too proved to be a false dawn.
Why we'd like to see it: King's work often makes for great movies, but it's frequently been the case that his more intimate, smaller scale novels that have been adapted for the big screen in the past, with his more epic books reworked for television instead – check out The Stand, for example.
A fusion of Western, horror, sci-fi and sweeping fantasy, The Dark Tower could make the perfect basis for a series of movies. And with The Hobbit proving that fantasy trilogies are still popular with audiences, there's every chance that King's series of books would be well received too.
Chances of it actually happening: As ever, it's the expense of this effects-hungry series that seems to have made studios nervous. And with Universal and Warner Bros passing on the project, production company Imagine Entertainment are gradually running out of wealthy studios to back it.
The Happytime Murders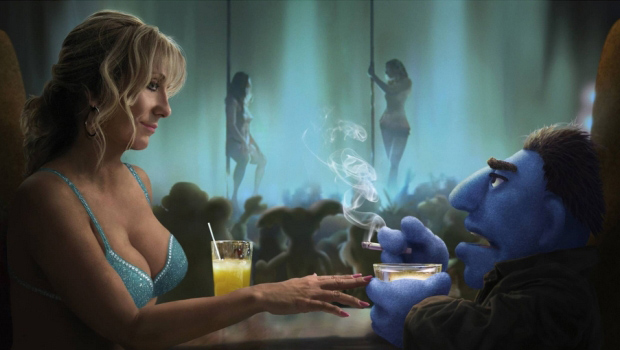 There's still no sign of this moving forward, but heck, we really wish it would. From director Brian Henson (The Muppet Christmas Carol), The Happytime Murders is a puppet film that mixes in noir with comedy, and is set to sport an R rating. You can probably already see why this one seems to have got stuck a little in the wheels of Hollywood.
The story centres on a puppet character by the name of Phil Phillips, and he's on the trail of his brother's murderer. As part of his investigation, he goes looking for the cast of The Happytime Gang, an 80s children show.
Katherine Heigl had been said to play the human ex-girlfriend of Phil Phillips, but the film appears to have stalled somewhat, and it's not clear if she remains involved. The last we heard was when a bunch of concept art for The Happytime Murders popped up online last year, but since then, we've heard nothing.
Why we'd like to see it: The Happytime Murders looks bold, interesting, funny and dark, exploring a world of puppets that's far removed from bright lights and sing-songs. It's hard to think of a better man than Brian Henson to bring it to the screen, either.
Chances of it actually happening: Not looking great. If they want to crowdfund this, they can take our money now though.
Rendezvous With Rama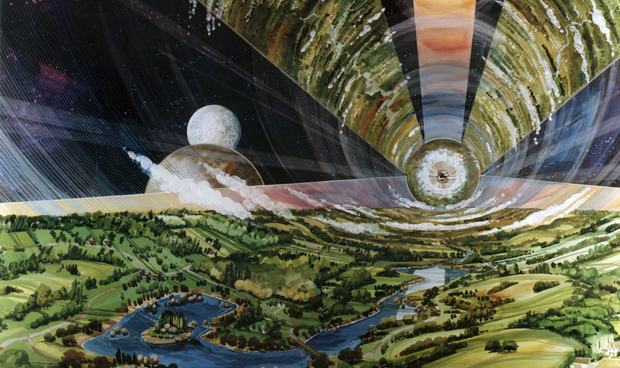 There's been talk of an adaptation of Arthur C Clarke's enduring sci-fi novel for more than a decade, with Morgan Freeman planning to produce through his company, Revelations Entertainment. Back in 2001, David Fincher was attached to direct – surely a dream appointment if ever there was one – but the project appeared to fall apart in 2008. The problem, according to Freeman, "is getting a script."
Why we'd like to see it: Rendezvous With Rama sees a gigantic alien space craft drift into our solar system, and a group of astronauts explore it. Like 2001: A Space Odyssey, Clarke brings an eerie sense of the unknown (and the unknowable) to his story of exploration.
With CG – not to mention a talented director like Fincher in charge – the exotic space craft could look absolutely astounding. Clarke described it as a colossal cylinder, with its own atmosphere and a huge sea struck through the middle. Movies like Elysium and Gravity have shown us how realistic a science fiction film could look, and Rendezvous With Rama could, in the right hands, be the most cerebral, striking film of its type since 2001 all those years ago.
Chances of it actually happening: As recently as 2012, Freeman insisted that "we are going to make that movie." If a script finally comes together, then who knows? Maybe we'll finally see the film come together after all.
Battle Angel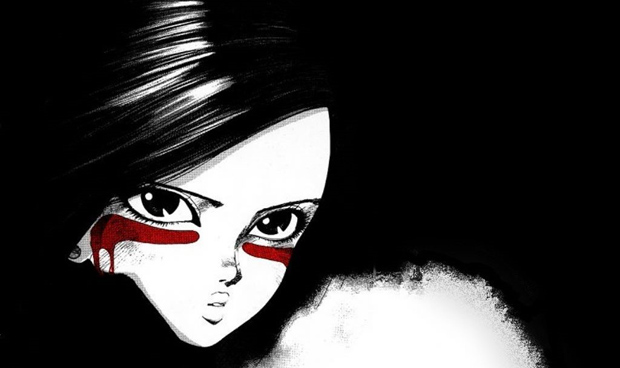 The rule seems to be that we pour scorn on the idea of the sequels to James Cameron's Avatar. Interestingly, for a movie that was bestowed with lots of top marks reviews when it came out, the backlash against it shows little sign of abating. But then, we'd argue that James Cameron has never made a bad sequel (yep, you can throw Piranha 2 in there – it's a hoot). As such, Avatar 2 should be good fun.
But long term Cameron followers are surely more eagerly awaiting his long-mooted big screen take on Battle Angel Alita. Sadly, it's not coming anytime soon, as Cameron is still keen to make the film, and he's committed to making at least three more Avatar films until he moves onto anything else. If Battle Angel gets to the top of his docket inside a decade, we'd be genuinely shocked.
Why we'd like to see it: Yukito Kishiro's manga – later adapted into an very good original video animation – is a captivating story about a cyborg trying to gain an insight into her past. Found dismembered and dormant on a rubbish heap by a kind-hearted doctor, she's given a new lease of life, and sets out to discover the secrets embedded in her memory.
Admittedly, the plot device of an amnesiac protagonist has become a bit of a cliche since the manga's publication in 1990, but what makes Battle Angel so special is the detail invested in its world – complete with its own violent, Rollerball-like sport – and the sympathy the deadly yet ultimately good-natured Alita provokes.
Cameron has the clout and the skill to get Battle Angel done properly, and paid for properly. Its best hope still remains with him. Development isn't expected to begin, if the schedule is kept to, until 2017 at the earliest. Bah.
Chances of it actually happening: Apparently good
Chances of it actually happening while most of us are still alive to see it: Er…
Neuromancer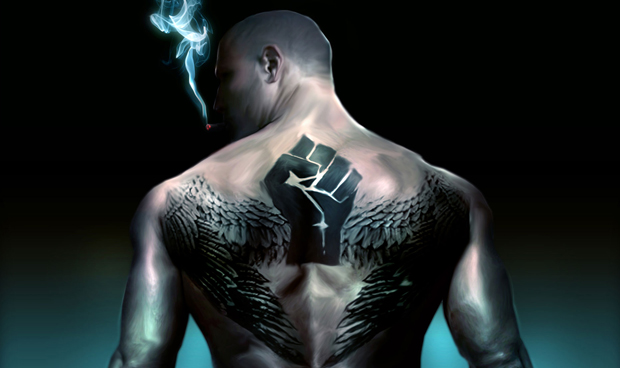 A film adaptation of William Gibson's seminal cyberpunk novel has been mooted for some time, but so far nothing particularly definite has emerged. A page on independent studio GFM Films indicates that a Neuromancer film really is in pre-production, with Cube, Cypher and Splice director Vincenzo Natali at the helm. Liam Neeson and Mark Wahlberg were two big names bandied around in relation to the project, but these haven't been confirmed as yet.
Why we'd like to see it: Although a writer of genuine vision and talent, Gibson's never had a great deal of luck when it comes to movie adaptations. His script for Alien 3 was never filmed, for example, and the 1995 film version of Johnny Mnemonic was hardly the perfect showcase for the author's groundbreaking ideas.
Neuromance, meanwhile, we could provide the perfect opportunity to properly capture Gibson's coherent, believable and prescient sci-fi world of cyberspace and mind hackers. With so many of the book's ideas now closer to science fact than science fiction, we'd love to see how it could look with fresh eyes and modern special effects, and it's just possible that Natali is the perfect director to finally bring a great Gibson movie to the big screen.
Chances of it actually happening: We have our fingers crossed that, almost 30 years after Neuromancer's first publication, we'll finally see this adaptation come to fruition.
Good Omens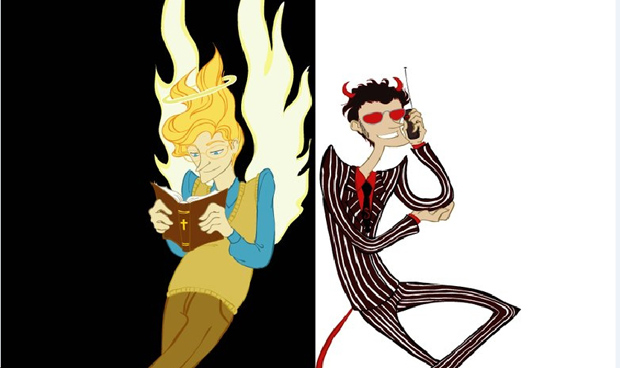 Plans have been afoot to adapt Terry Pratchett and Neil Gaiman's brilliant comedy fantasy for well over a decade. But those plans were made by Terry Gilliam, who must be the unluckiest filmmakers currently working (for evidence, simply watch the documentary Lost In La Mancha). Funding was acquired but swiftly fell apart in 2002, and little was heard from the Good Omens camp for about five years.
Gilliam mention in a 2007 interview that he had a script ready that he and Gaiman were happy with, but with news breaking in 2011 that Terry Jones was busy adapting the book for TV, it seemed that Gilliam's involvement had ended.
Why we'd like to see it: the meeting of two of the finest fantasy writers for one novel's like one of those rock super groups, and the resulting story was fantastic. A slyly funny account of the end times and a case of mistaken Antichrist identity, it's prime material for an apocalyptically amusing movie.
Chances of it actually happening: With Rhianna Pratchett reportedly working on a TV movie of Good Omens, it seems quite likely that we'll see sort of adaptation emerge sooner or later, even if it's on our telly boxes instead of the big screen.
Hellboy 3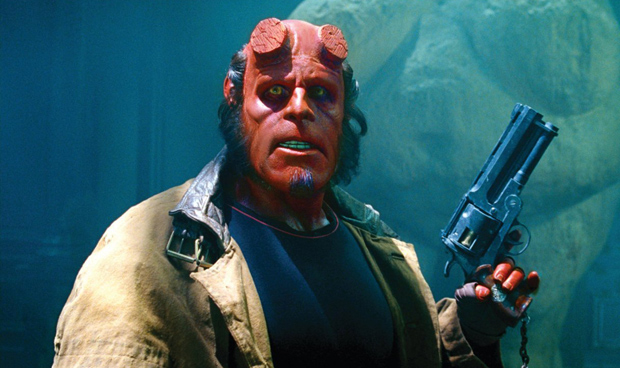 A rare example of a sequel even better than its predecessor, Hellboy II: The Golden Army was both a great adaptation of Mike Mignola's character, but a brilliant showcase for Guillermo del Toro's abilities as a visual craftsman and storyteller. The first week of box office was extremely promising for the action fantasy – its gross managing to beat the original Hellboy – before The Dark Knight stole its thunder seven days later.
Nevertheless, The Golden Army did well enough for del Toro to at least start talking about the possibility of a sequel. Unfortunately, this was around the time he became embroiled in two productions – The Hobbit and At The Mountains Of Madness – which took up a considerable amount of his creative energy for the best part of five years. Then he began work on Pacific Rim…
Why we'd like to see it: The wonderful thing about the first two Hellboy films is that they hinted at such a huge world outside the frame, and one that would actually benefit from further exploration. Our excitement for a sequel was raised yet further when Hellboy himself, Ron Perlman, talked about the potential scale of what del Toro has in mind for Hellboy III.
"It's all of these oracles coming home to roost with these apocalyptic things taking place," Perlman said in a June interview with Coming Soon. "Guillermo's version of this resolve in the trilogy is epic in scope. Not just anybody can make this movie. It has to be somebody who's no stranger to this sense of scope."
Chances of it actually happening: Not as high as we'd like. At around the same time Perlman said those words above, del Toro told Collider that, "It's very unlikely it'll happen because you need things to converge so strongly." In this case, the things that need to converge are a happy studio, the schedules of both actor, director and producer Larry Gordon.
Robopocalypse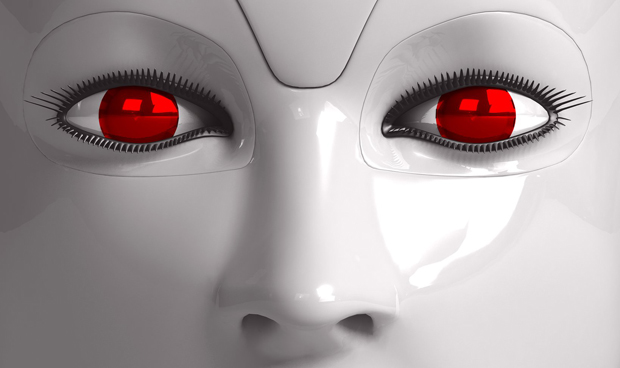 The success of World War Z can't have hurt the chances of getting Robopocalypse off the ground. In fact, if all had gone to the original plan, then Steven Spielberg would be directing it by now. But he's put the brakes on the project, citing the need for a new screenplay, and presumably a bit of budget pruning too.
Why we'd like to see it: The source book, by Daniel H Wilson, follows a similar structure to the one used in Max Brooks' World War Z novel, but not used in Marc Forster's World War Z film. Namely, it's a series of dispatches that, pieced together, tell the tale of the robot uprising against humanity, and how it was fought.
Just as with World War Z, it's not the easiest text to adapt for the screen, but just by reading the book, there are sequences that you can't help but imagine would look wonderful on the big screen. At the start of the year, Steven Spielberg was insistent that the film was still an active one, and that he'd found a more personal way to tell the story. What that is, we're going to have wait some time to find out. If it does happen, the Robopocalypse movie won't be with us until at least 2016.
Chances of it actually happening: Decent.
Roger Rabbit
Given that Robert Zemeckis' brilliant, affectionately funny Who Framed Roger Rabbit was a gigantic success in 1988, you'd be forgiven for thinking that a sequel would have emerged fairly swiftly.
In fact, plans were made to create a prequel called Roger Rabbit: The Toon Platoon, which would have gone back to 1941 and featured lots more cameo appearances from classic cartoon characters. Later retitled Who Discovered Roger Rabbit, the production got far along enough for some test footage to be created in the late 1990s, but the use of early CGI failed to pass muster with Disney.
Zemeckis and producer Frank Marshall continued to express their interest in making another Roger Rabbit, and in 2012, it was said a script was currently being approved by Disney.
Why we'd like to see it: The advent of CGI means that the integration of live-action and animated characters is an everyday occurrence rather than a technical marvel, as it was in the 1980s. But there's so much more to Roger Rabbit than ground-breaking visuals; it was the characters and writing that made the movie such a brilliant one, and in spite of the march of time, we'd love to see them back on the big screen.
Chances of it actually happening: The sad retirement of Bob Hoskins due to illness robs any sequel of the first film's star, which would cast a melancholy pall over any feature that does appear in the future (and since this article was first posted, Hoskins has sadly died, leaving an unfillable gap behind him). But if a script really is being looked over at Disney, who knows? Maybe a belated Roger Rabbit sequel will emerge sooner rather than later.
Follow our Twitter feed for faster news and bad jokes right here. And be our Facebook chum here.