News
12 film directors who don't seem to get the call
Why aren't some of these movie directors getting more regular big screen gigs, wonders Simon?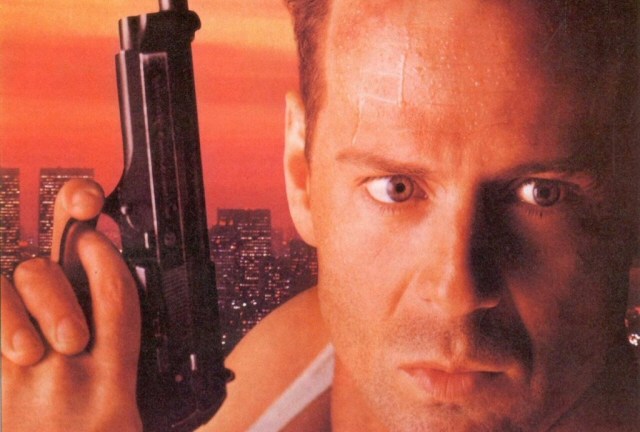 Hollywood can be a brutal place to work. Even if you have a string of hits as long as your arm, one flop can get you yanked off the rolodex in double quick time. Here are some previously proficient high profile directors, who seem to struggle to get the gigs that in the most part they deserve to get…
John Landis
When the news arose that a fourth Beverly Hills Cop movie was in the offing, it was all but taken for granted that John Landis wouldn't be behind the camera. It's unsurprising, really, given both the tepid BHCIII that he directed, and also his less-than-impressive Blues Brothers 2000. Yet this is still the man who gave the world Coming To America, The Blues Brothers, National Lampoon's Animal House and Trading Places.
He's continued to work proficiently through the 90s and 00s, most notably with a pair of episodes for Masters Of Horror (he is the man who gave us An American Werewolf In London, after all), and he's also done one for Fear Itself more recently. He's now attached to a comedy called Epic Proportions, a depression-era flick, but that's still in pre-production on the project.
John Badham
1995's Johnny Depp action vehicle Nick Of Time (surely a precursor to 24?) was perhaps the last Badham film to get any kind of cinematic profile, and since then, amazingly, one of Hollywood's most proficient directors has barely seen his work on the inside of a cinema. Badham's CV, let us remind you, features Short Circuit, WarGames, The Hard Way and Saturday Night Fever, yet he's returned to his television roots for the last decade or so.
That said, he's notched up episodes of Heroes, The Shield, Las Vegas and Crossing Jordan, among many other credits.
Jeremiah Chechik
The Avengers pretty much killed any chance that Chechnik had of a major feature film directorial career. The shambolic blockbuster, one that Warner Bros surely had pegged as the start of a franchise, gave him his first major blockbuster movie break, and in the aftermath of it, Chechik's output has never touched the cinema screen again. A pity: his quirky Benny & Joon remains a fine little flick, and National Lampoon's Christmas Vacation still has its fans.
He's still turning out television work, most recently a couple of episodes of Burn Notice, and is reportedly attached to a big screen version of the novel Pomona Queen. But even if he does get that into cinemas in 2009 as planned, that's a decade-long price he's had to pay for The Avengers.
Jan De Bont
De Bont, sadly, failed to convincingly build on the quality of his breakthrough effort, Speed. A long time director of photography on flicks such as Die Hard, Lethal Weapon 3 and Basic Instinct, his switch behind the camera gave the 90s one of its best action movies.
Yet there was a sneaking suspicion that he was a one-film wonder. Sure, Twister cleaned up at the box office, but a great film it isn't. Speed 2 is often forgotten in the shadow of Batman & Robin, that came out at the same time, while The Haunting and his Tomb Raider sequel were both quite dreadful. He's getting another shot with Stopping Power, an action-thriller with John Cusack, but it's a fair way from the size of the blockbusters with which he's traditionally been associated.
John McTiernan
John McTiernan, to be fair, has always had a bit of a rollercoaster career, with huge highlights such as Die Hard and Predator tempered by the likes of Rollerball, Basic, The 13th Warrior and Medicine Man. Yet his films generally brought home the bacon, and even his most notable flop, Last Action Hero, has a good deal going for it.
What's hurt McTiernan's career, however, is an ongoing legal case that is believed to have cost him the Die Hard 4 chair. The ongoing issue, which is widely documented online, could yet see the director end up in prison, and it's not too tricky to find some of the details via a quick Google.
He remains attached to a handful of projects, but it's a long time now since his last hit, 1999's remake of The Thomas Crown Affair. Paul Verhoeven is currently shooting the sequel.
Stephen Norrington
The fallout from League Of Extraordinary Gentlemen, the film that pushed Sean Connery to retire from acting, also affected its director. Up until then, Norrington was one of Hollywood's rising directors, particularly off the back of his work on the first Blade movie. But so 'testing' was the LXG experience that he went back to creature effects work instead, working on projects such as Blade: Trinity and Exorcist: The Beginning.
He was heading back behind the camera for the first in half a decade for the remake of Clash Of The Titans, but that gig has now gone to someone else instead. Where that leaves Norrington now is unclear…
Martin Brest
Brest is another director responsible for some major 80s hits. Beverly Hills Cop was his biggest (and this came after he left WarGames, with scenes already in the can), but Brest also made Midnight Run, and kicked off the 90s by getting Al Pacino his Oscar for Scent Of A Woman.
Yet problems followed. Meet Joe Black remade a sub-90 minute film into a three hour Brad Pitt vehicle that was, by wide critical consensus, a good hour too long. And then there was the small matter of Gigli, the infamous Ben Affleck/Jennifer Lopez bomb, widely regarded as one of the worst films of recent times. Currently, Brest is not known to be linked with any project whatsoever. How long his Gigli pennance will last is unclear…
Renny Harlin
In the 1990s, Renny Harlin proved himself as an able director of blockbuster movies. It started with Die Hard 2, which itself was made off the back of the underrated The Adventures Of Ford Fairlane, and he then went on to direct Cliffhanger, and the quite sublimely brilliant Deep Blue Sea. Let's not forget too The Long Kiss Goodnight, a film that garnered good reviews, even if the public didn't turn up to see it (and he was attached to Alien 3 for some time, too).
Not everything Harlin touches works, it should be said. Cutthroat Island didn't really gel, and his second attempt to revive Stallone's career, Driven, has problems too. But did he really deserve to be cut out of the blockbuster loop in the last decade? He's still been churning out enjoyable enough films – and his latest, Cleaner, has just headed to DVD over here – but the profile of them wasn't what it was. With the exception of Exorcist: The Beginning, but that was a project seemingly doomed for lots of different reasons.
Harlin is currently working on a number of new films, and while there's no Die Hard sequel in there, he's certainly set to be busy, albeit lower profile, for the next few years.
Richard Donner
This one staggers us perhaps more than any. Donner had one flop movie, Timeline, and since then, Hollywood seemed unwilling to trust him with the camera on a big budget movie. Donner's CV is as impressive as virtually anyone's in Hollywood, covering the likes of Superman, The Omen, the Lethal Weapons, The Goonies and Scrooged, and while he's had his fair share of underwhelming flicks too (Assassins and Conspiracy Theory, though, have their fans), he's regularly delivered for the Hollywood money men.
It took a good few years before he directed Bruce Willis in 16 Blocks, and is linked with the proposed Mel Gibson project Sam And George, but given the man's pedigree, it continues to surprise that lesser directors such as McG and Brett Ratner remain in high profile work, while Donner seemingly doesn't.
Walter Hill
Another director who doesn't get the appreciation he deserves. Hill's CV includes the outstanding The Warriors, along with the likes of Brewster's Millions, 48 HRS and its sequel, Red Heat (the hilarious matching of Arnie with Jim Belushi) and Bruce Willis vehicle Last Man Standing. And while Supernova, a late 90s sci-fi flop, did him no favours, the fact that he ripped his name off the credits tells you how much he felt he owned the end project.
Since then. Undisputed was his last cinematic release, although he was involved with the exceptional TV show Deadwood, as well as Broken Trail. But the chances of him getting another big movie look, sadly, very slim indeed.
Penny Marshall
After an acting career that saw her in Laverne & Shirley and The Odd Couple TV shows, Marshall launched herself a career in the 80s that would ultimately earn Tom Hanks his first Oscar nomination. Behind the camera for Whoopi Goldberg vehicle Jumpin' Jack Flash (after cutting her teeth directing a handful of Laverne & Shirley episodes), Marshall then helmed Big, with the aforementioned Hanks, and steered it to box office gold. Awakenings did her no harm either, and she even achieved the seemingly impossible, and took a movie with Madonna in it over the $100m mark in the States (A League Of Their Own).
Yet off the back of Renaissance Man and The Preacher's Wife in the 90s, neither of which set the box office alight, she only helmed Riding In Cars With Boys this decade, and that was seven years ago. She's produced a few films – including Russell Crowe-starrer Cinderella Man – but she's not been back to directing, and has no obvious project in the pipeline.
Henry Selick
Rarely getting the credit for The Nightmare Before Christmas that he deserves, Henry Selick – who directed the film – then tackled James and the Giant Peach and once delivered a terrific stop-motion piece of cinema.
Where it went wrong was Monkeybone, a big budget live action flop with Brendan Fraser, which didn't even pass $6m at the US box office. After that, no further directing gigs seemed to follow, and the closest he got was doing visual effects on The Life Aquatic.
Fortunately, Selick has now directed another film, Coraline, based on the writing of Neil Gaiman, and we've got high hopes for that when it arrives next February. But it's been too long away from the camera as far as we're concerned…