News
11 fascinating movie documentaries that you may have missed
Hiding behind the coat-tails of much higher profile documentaries are these 11 little gems, each of which is worth seeking out...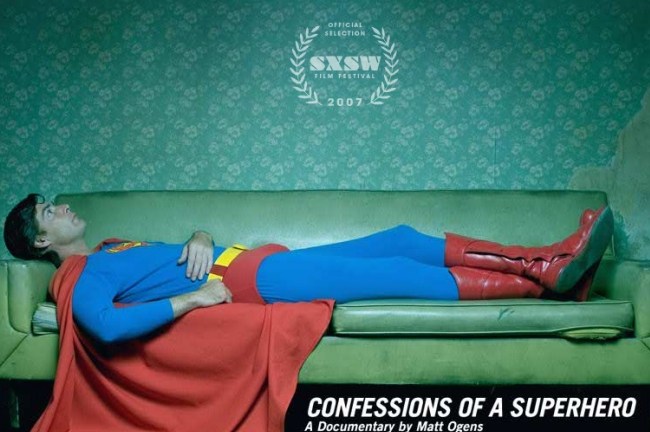 There are times when fiction simply won't do. And given the impressive quality of modern feature documentaries – just look at Capturing The Friedmans, Hoop Dreams, One Day In September, Enron, we could keep going for some time – it's unsurprising that more of us are turning to the genre to find some quite amazing stories turning up.
The beauty of the documentary, though, is that it rarely requires the budget of a major feature, and that means there's a burgeoning indie scene on the go too. We've been digging through some of the lower profile documentaries to be found on the DVD market – with one or two higher profile exceptions – and may we thus present 11 really interesting examples of the genre that you may not have heard of. All of these are readily available on DVD.
WORD WARS
A low-key documentary about Scrabble, but actually a really quite interesting one. It all builds up to a Scrabble convention, where competitors will fight it out to win the competition, and the intensity of competition is easily in line with umpteen sports movies you could reel off. It's not a perfect documentary (and it ultimately wraps itself around a conventional structure), but it has lots of great moments to it, and never has the importance of learning as many seven or eight letter words been put across with some gravitas. Plus: some of the scores the people in the film get would be enough to ruin our annual game of Scrabble every Christmas.
Where to get it: Region 1 and 2 DVD
MURDERBALL
A brilliant, brilliant, brilliant movie, and one that follows the sport of wheelchair rugby, also known as the murderball of the title. It's with good reason, too, as the competition is fierce, and the games themselves border on the brutal. What's also interesting about Murderball is that, while it does ask one or two questions as to the competitor's back stories, it's the sport that it's interested in, and the savage rivalry when a coach 'defects' to the other side is made very, very clear. This is, incidentally, the only film on this list to be nominated for a Best Documentary Oscar. It lost to the March of the bloody Penguins.
Where to get it: Region 1 and 2 DVD
WORDPLAY
This one's all about the art of the crossword (specifically the New York Times crossword), and it pulls in some major talking heads to jabber on about their love for them (Bill Clinton the highest profile). It's more interesting than you might think, too, talking to the crossword creators too about what makes a good puzzle and offering some quite intriguing insights. But the highlight is looking at one puzzle where the central clue was about the victor of an election whose result wasn't clear at the time the crossword was sent to press. Thus, the crossword clues were made to work, no matter who ended up victorious.
Wordplay is a small and fascinating movie, that does trail off a little, but it easily worth a bit of time.
Where to get it: Region 1 DVD
LEFT OF THE DIAL
A fascinating little documentary that looks at the setting up of a liberal talk radio station in the States. It's inevitably quite a slanted piece, and it shows little fear in demonstrating the discord of the right wing radio programmes it's up against. But where it works best is as the tale of a radio station simply trying to get up off the ground, in the face of some quite enormous pressures. The documentary here hits gold, and charts the station's journey with some skill. The always-watchable Janeane Garofalo pops up, too.
Where to get it: Region 1
THIS FILM IS NOT YET RATED
Not quite a brilliant movie, but nonetheless a film with some outstanding moments to it. It takes a look at the American movie ratings system and some of its work over the years, before going on to try and find out just who makes up the ratings board that makes the decisions that determine who can watch what.
Only thing is, it doesn't find them very accessible. Even when submitting the documentary itself for a rating, the group remains very guarded, and the film hits paydirt when it decides it's going to work out just who these people are. A very entertaining documentary, especially when it's at its best.
The film, ironically, did manage to get a rating in the UK. Unsurprisingly, given the early content in the film, that rating was an 18 certificate.
Where to get it: Region 1 and 2 DVD
THIS DIVIDED STATE
The publisher Disinformation do a collection of interesting discs, unashamedly politically slanted, and this is one of its very best. It's the story of the student body of Utah Valley State College inviting Michael Moore to speak in the run up to the 2004 Presidential election. The problem? It just happens to be arguably the most conservative area in the entire US. The documentary charts the outrage that follows, and attempted lawsuit, and the impact on the students who tried to bring Moore to Utah to speak. It's a low budget documentary, but a very, very compelling one.
While you're mooching around the Disinformation catalogue, It's worth also digging out How Arnold Won The West, which charts the Governator's campaign to become Lord of all California. Scary. Its DVD that dissects the output of the Fox News channel, Outfoxed, is also worth a few bucks.
Where to get it: Region 1 DVD
TREKKIES
It's perhaps inevitable that we're going to highlight the Trekkies movie, given that it's such a fascinating, often very funny look at some of the extremities of Star Trek fandom. We've never met a Star Trek fan who comes close to some of those featured here – the scary teenager, the Star Trek dentist, the woman who went to court every day in her Star Trek uniform – but it's ultimately quite an affectionate documentary at heart, and a very good one. Less impressive was the sequel, Trekkies 2, which never quite seemed to gel in the same way.
Where to get it: Region 1 DVD
CONFESSIONS OF A SUPERHERO
In some ways quite a melancholy piece, and one that very occasionally edges a little too close to poking fun. But when it plays things straight, Confessions Of A Superhero is a very well told story of the people who dress up as superhero characters on Hollywood Boulevard. The film carefully digs into the whys and wherefores of this, and follows a few of the individuals' stories. Only once did it stray into less comfortable territory, as one of the subjects attempted to rally votes for a costume contest, but that aside, this is both interesting and unusual, and bothers to dig into the lives of people who many others walk past on a daily basis.
Where to get it: Region 1 DVD
THE KING OF KONG
Documentaries about videogames? We need a lot more of them on the basis of The King of Kong. We've reviewed the film on the site a couple of times (here and here), but it absolutely deserves a further plug. It starts off as a look at the world of classic videogame high scores, specifically that for Donkey Kong, but it soon breaks down to a tussle between two individuals.
It's not the most impartial documentary, but it's very tightly made, and at times almost has a feel of Rocky about it…
Where to get it: Region 1 and 2 DVD
THE YES MEN
Forget the Danny Wallace book and Jim Carrey film for a minute. The Yes Men is actually a documentary following two guys who pretend to be from very important organisations. This uneven film throws up enough gems to go along with, too, including the pair on World Trade Organization business, popping up on the telly as official spokespeople, and then being invited to a conference to give a keynote address, with everyone unaware that they were imposters. It's interesting too when the Yes Men catch up with someone they'd wound up on a television debate and reveal themselves to be fakes.
A further film following the exploits of The Yes Men is incoming shortly, but this is still a fine place to start.
Where to get it: Region 1 and 2 DVD
LOST IN LA MANCHA
Arguably the best documentary about making a film remains Hearts Of Darkness, Eleanor Coppola's stunning companion piece to Apocalypse Now. But if you're looking for the best documentary about a film never made, then this look at the cursed attempt by Terry Gilliam to bring The Man Who Killed Don Quixote to the big screen takes some beating.
It's quite painful to watch, given that you know this is a story that, to date, has no happy ending. And to watch Gilliam contend with the failing health of his leading man, natural interventions and troublesome sets, your heart goes out to the man as the events inevitably take their toll. A fascinating film, and here's hoping the rumours of Don Quixote's cinematic resurrection prove correct.
Where to get it: Region 1 and 2 DVD
Any further suggestions? Then drop them into the comments below…!