News
11 actors who 'gave up acting'
Is Joaquin Phoenix really giving up acting? Here are 11 who tried it before him, with varying levels of success…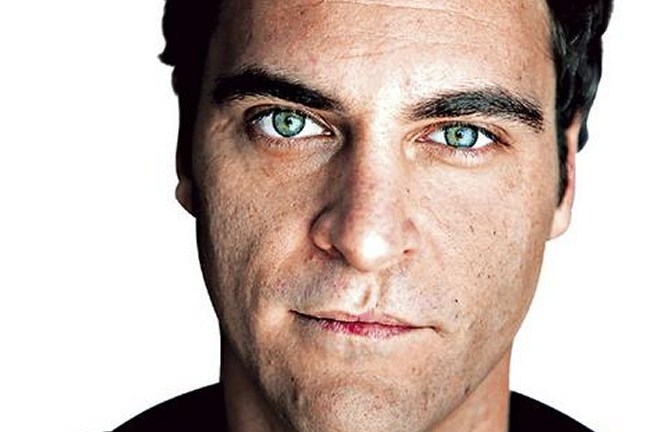 The news that Joaquin Phoenix is giving up acting has been reverberating around the globe as if this sort of thing has never been done before.
Phoenix, famed most for Gladiator and Walk The Line (although we still fondly remember Parenthood) is reportedly walking away from his acting career to go and do music instead.
However, he's not the first to announce he's giving it all up while his career is still happily chugging along. Here are 11 actors and actresses who have, over the past ten or fifteen years, trodden a similar path….
Daniel Day LewisAfter making The Boxer will Neil Jordan, Day Lewis went into what was described as 'semi-retirement', seemingly leaving his acting days behind him.
This went on for some time, too, as he became an apprentice shoemaker instead. However, the call of Martin Scorsese proved too great, and he returned to the screen five years later in Gangs Of New York, picking up an Oscar nomination for his portrayal of Bill The Butcher.
Since then, he's appeared in two further films (including his award-winning, breathtaking performance in There Will Be Blood), and has at least one more in the works.
Anthony HopkinsAfter shooting Titus back at the end of the 90s, Anthony Hopkins had had enough. And so in December 1998, he announced that he was quitting acting. He said to the Daily Mail, "Acting is bad for the mental health. I can't take it any more. This has got to stop. I have wasted my life … To hell with this stupid showbusiness, this ridiculous showbiz, this futile wasteful life".
Since then, he's appeared in 17 films. The reports at the time were that he was simply fed up with making Titus, and letting off steam.
However, in 2006, he effectively said it again! According to the New York Post, Hopkins planned to quit acting so that he could write film scores. He was quoted as saying "Anyone can be an actor these days, especially in the cinema. But my dream has always been to be as musically talented as Beethoven".
Hopkins currently has three films in production.
Diane LaneLane has grown frustrated with the quality of female roles, and in September this year, confirmed that she was thinking of quitting acting for good. She said to Moviefone, while promoting the film Nights In Rodanthe, "This film is the last film, and by that I could mean it in any way… It's the last one I did, and it's the last one I'm gonna do for a while, and it's the last one I have in the can … and then we'll see."
Granted, it's only been a month since she said it, but right now, she's been as good as her word. Here's one, though, that we truly hope will reconsider.
Nicolas CageSpeaking earlier this year, Nicolas Cage voiced his threat to quit the film industry, citing the fact that he's "tired with it". He went on to say that "Some movie stars look like they are having a ball, but I'm tired of it. It has made me reclusive."
Checking Cage's current upcoming production credits at IMDb, however, reveals 12 Cage projects that are completed and unreleased, in pre-production, filming, or announced. He might be around for a bit longer yet, then…
Sean ConneryAfter the well-reported troubles of The League Of Extraordinary Gentlemen, for Sean Connery, enough was enough. The actor decided that he was heading for retirement, and nothing was going to change his mind.
Thing is, in this case nothing did. He even turned down a cameo reprise as Henry Jones Sr in Indiana Jones and the Kingdom of the Crystal Skull. Instead, he's now written a book about being Scottish. Must be a pretty powerful telescope he's got if he can see Scotland from where he spends the bulk of his time…
Jamie Lee CurtisAfter spending a good slice of her life being terrorised by Michael Myers, and generally being regarded as one of Hollywood's better actresses, Jamie Lee Curtis effectively pulled the curtain down on her career in October of 2006.
That's when she told Access Hollywood that "I'm not an actor anymore. I really don't imagine I'll do that again". She's just appeared as Aunt Viv in the current US box office smash Beverley Hills Chihuahua, although she has no other known films in the works.
MadonnaEarlier this year, Madonna announced that she was quitting acting, in favour of a move behind the camera. The next move will be to get her off the film set altogether. To be fair, she's only had a smattering of success in her acting career, with Dick Tracy, A League Of Their Own and Evita her highlights, and some of her more recent choices have been 'different'.
Hayden ChristensenTalking to, er, The Sun back in 2005, Christensen admitted that he was considering turning his back on the acting world. He was quoted as saying ""Maybe the new Star Wars will be my last movie. I don't find Hollywood interesting, so I'm thinking about studying architecture instead". He clearly had a change of heart when the script for Awake plopped through his door. And Jumper. And his two in-production movies.
Freddie Prinze JrTalking about raising our hopes. While Prinze Jr has been in some decent films across his career (really…), it's fair to say that his presence in them has rarely been met by any particularly critical plaudits for his acting work.
Thus, there weren't too many tears in 2003 when he told TV Guide that "I'm going to stop acting in the next few years because it's just too weird." Instead, he said he was going to focus on a writing career. Since then, he's done several films, and 22 episodes of the TV show Freddie…
Phoebe CatesA firm favourite among some of us at Den Of Geek, Cates was building up a solid career off the back of films like Gremlins, Fast Times at Ridgemont High and, ahem, Private School.
But after her turn in the title role of Princess Caraboo in 1994, she turned her back on acting, only returning for an appearance in 2001's The Anniversary Party. She has no further in-production credits that we could find, and spends her time, it's understood, with her husband (Kevin Kline) and kids.Quentin TarantinoIt was in 2005 that Tarantino admitted he'd given up on his acting ambitions. According to Tarantino.info, he said that "I just don't feel like acting anymore, I lost the bug". He's since appeared briefly in Death Proof and Planet Terror, with one or two other small pieces of before the camera work. But his days of playing characters do seem to be over, in favour of his writing and directing work.
Good luck then, Joaquin. We'll always have Parenthood…