Features
10 career-best performances in the movies of David Cronenberg
Constantly overlooked at awards ceremonies, the varied films of David Cronenberg often benefit from some remarkable performances. Here are 10 of the very best…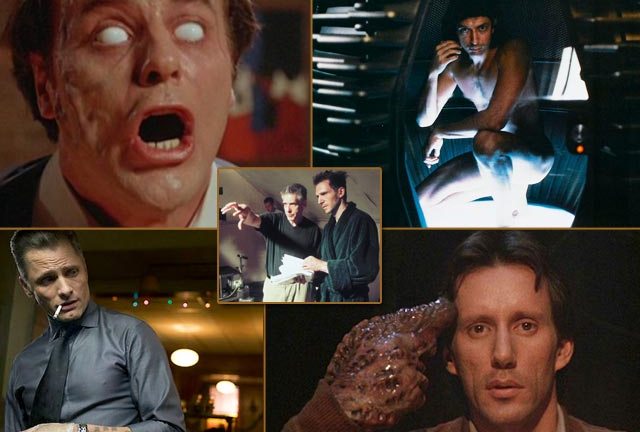 David Cronenberg's films are frequently noted for their existentialist themes and startlingly imaginative flashes of violence, but there's one aspect of his movie making that's often overlooked. Almost every film he's made since the late-70s has featured at least one stand-out performance, and I'd even go so far as to say that some actors have never bettered their Cronenberg-driven turns.
With but one exception, most of these performances have been overlooked by major award-giving organisations. To redress the balance a little, here's our list of career-best performances in Cronenberg's films…
Samantha Eggar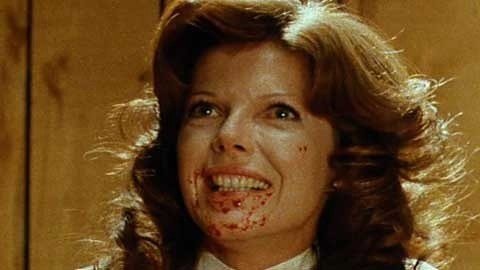 The Brood
Cronenberg's fourth feature, The Brood benefited from a great cast, including Oliver Reed as a glowering psychologist and Art Hindle as a young father struggling through the divorce from hell. It's Samantha Eggar who completely dominates the film, though, as a wild-eyed mother who moulds her anger into a brood of hideous, malevolent offspring.
Eggar's performance burns through the screen, as she simmers and seethes her way through to the film's fabulously gory conclusion. If Breck Eisner is going to direct a remake of The Brood, as was suggested a couple of years ago, he'll struggle to find another actress who can top Eggar's volcanic turn here.
Michael Ironside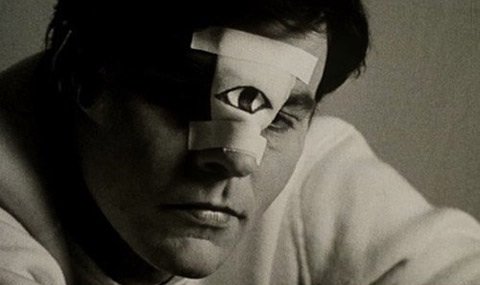 Scanners
Stephen Lack may have turned in a lacklustre (sorry) performance in Scanners' lead role (in an unusual judgement glitch, Cronenberg cast the young actor because he liked his eyes), but the film was rescued by Michael Ironside's absolutely blistering turn as the sociopathic psychic, Darryl Revok.
Ironside's portrayal is both weighty and mesmerising, besting even Patrick McGoohan's charismatic turn as Doctor Ruth. Its head bursting special effects aside, it's Ironside's performance that lingers in the memory in this early Cronenberg effort. The 8mm footage of a 'young' Darryl Revok screaming his head off in a psychiatric ward is a brilliantly unhinged, stand-out moment.
James Woods
Videodrome
Of all James Woods' oddball roles over his long career, none is as complex or fascinating as Max Renn, the amoral cable television executive whose lust for sensational programs to fill the schedules of his late night station draws him into a depraved world of snuff porn, mind-controlling videos and disturbing hallucinations.
Rick Baker's visual effects may have brought Cronenberg's kinky ideas to life, but they'd be lost without the anchor of Woods' charismatic performance, and he's never been more fascinating than he is here.
Videodrome takes us on a trippy 89 minute ride that's frequently disturbing to watch, and it's Woods' performance that carries us through all the weirdness right up to the film's gloomy, bitter end.
Christopher Walken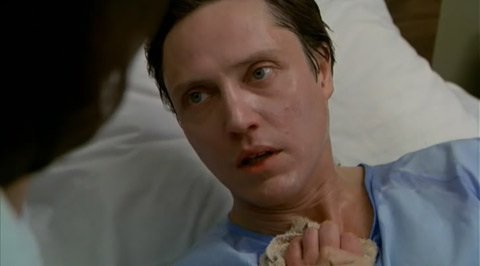 The Dead Zone
Maverick actor, Christopher Walken, has turned in some mesmerising performances in his career, from a committed turn in The Deer Hunter (which secured him a Best Supporting Actor Oscar back in 1978) to a brilliantly amoral portrayal of drug lord Frank White in Abel Ferrara's King Of New York.
For me, The Dead Zone is Walken's most nuanced, sympathetic, and achingly memorable post-Deer Hunter performance. Hobbling around a bleak New England landscape in his batwing black coat and walking stick, he cuts a lonely figure as doomed psychic Johnny Smith, bringing pathos and subtlety to Cronenberg's supernatural thriller.
As a result, The Dead Zone ranks among the very best adaptations of a Stephen King novel, with a tremendous supporting cast including Tom Skerritt, Brooke Adams, and Martin Sheen as a ranting, insane would-be president.
Jeff Goldblum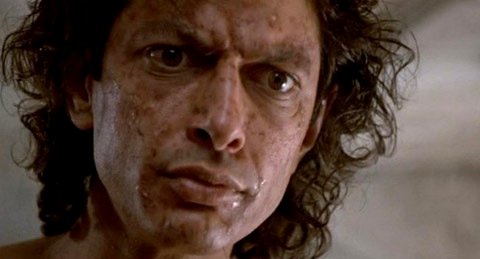 The Fly
To this day, The Fly remains the absolute pinnacle of Jeff Goldblum's career. His performance as Doctor Seth Brundle, whose experiments with his newly invented matter transporter results in his degeneration into a mutant, is beautifully authentic, even beneath several layers of latex.
Taking writer George Langelaan's original premise from its pulpy roots, Cronenberg turns the idea into something more akin to Kafka's The Metamorphosis, and his version of The Fly is more a meditation on ageing and decay than the Frankenstein-like folly of science seen in the 1958 adaptation.
In another trademark of Cronenberg's, Goldblum and then-partner Geena Davis share a tangible on-screen chemistry, and Brundle's resulting downfall is rendered all the more tragic by their initial charisma and sexiness.
Jeremy Irons
Dead Ringers
This relentlessly downbeat, gloom-filled movie may have turned audiences off after the mainstream success of The Fly (to date, Cronenberg's biggest box office success), but Jeremy Irons' dual performance as the identical Mantle twins is astonishing to watch. Gynaecologists by profession, their carefully ordered existence is torn apart when one of the twins falls for an actress (Geneviève Bujold).
The twins' resulting degeneration is convincing and unbearable to watch, and the film's technical achievements are even more remarkable, considering the film's antiquity. As David Fincher's The Social Network proved, it's now comparatively easy to have one actor playing his own twin. In 1988, it was a far more tricky proposition, and as downbeat as Dead Ringers is, there's no denying the enormity of Cronenberg and Irons' achievements in this film.
James Spader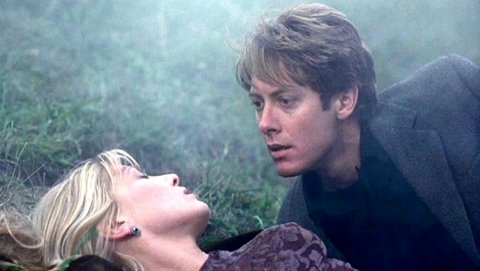 Crash
This 1996 adaptation of JG Ballard's novel of the same name earned the director widespread hatred from certain sectors of the UK press, with the film's juxtaposition of car accidents and sexual desire condemned by the Daily Mail as "sick and immoral".
Beneath all the unfounded hysteria, many overlooked the fact that Crash is a meticulously made, sublimely acted film. Its tone and subject matter make it an uneasy watch, but then Cronenberg never has been one to let his audiences relax in their seats.
Joined by a fantastic supporting cast, including Holly Hunter and Rosanna Arquette, James Spader is the detached, cold-as-steel hub around which the entire film turns, and his performance is both subtle and mesmerising.
Crash may not have done Spader's career much service from a financial point of view (the film made little more than $2 million from a $10 million budget), but he can take comfort in the fact that his performance here is by far his most memorable.
Jennifer Jason Leigh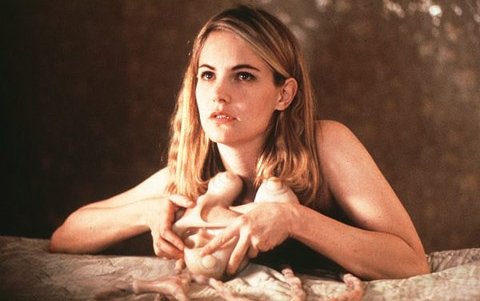 eXistenZ
Exactly 10 years after Videodrome, Cronenberg returned to scriptwriting with eXistenZ, which explores similarly mind-bending themes to that 1983 classic. In a future where virtual reality videogames are the most dominant form of entertainment, programmer Allegra Geller (Jennifer Jason Leigh) is revered by her fans, but condemned as a "demoness" by anti-videogame groups.
Following an assassination attempt, Geller is whisked to safety by marketing trainee, Ted Pikul (Jude Law), who discovers that almost every person they meet is after the programmer's blood.
The film is brought to life in its quieter moments by Leigh's performance. She's earned considerable recognition for her roles in such films as Last Exit To Brooklyn and Rush, but she plays an unusual part with charisma and humour in eXistenZ, playing off Jude Law's straight-laced character with feline playfulness.
Ralph Fiennes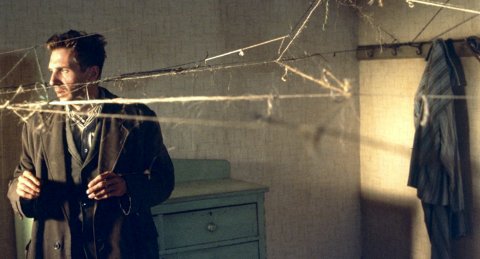 Spider
An uncharacteristically monosyllabic, shambling performance from the usually smart, upper crust Ralph Fiennes, the actor is magnificent in a potentially difficult role. With virtually no audible dialogue to speak of, Fiennes made his character, a schizophrenic tormented by his troubled past, believable and sympathetic.
One of Cronenberg's most quiet and low-key films, Spider evokes a 50s London of grim bedsits and beige pubs, with Fiennes carrying the film (with support from Miranda Richardson in contrasting dual roles) as a man who slowly pieces together his troubling childhood memories.
Viggo Mortensen
A History Of Violence and Eastern Promises
Including two films for the same actor might seem like a bit of a cheat, but Viggo Mortensen's performances in these two films are worthy of comparison, and both equally commendable.
In 2005's A History Of Violence, he plays Tom Stall, a gentle small town café proprietor who harbours a secret, turbulent past. With subtle changes of expression, Mortensen portrays two personalities, one passive, the other ruthlessly aggressive, with incredibly subtlety.
His performance as Russian mobster Nikolai in 2007's Eastern Promises displays a similar sense of duality. Here, he's an essentially honourable man hiding behind a mask of ruthlessness. Mortensen's commitment to the role is evident throughout Eastern Promises' grim drama, from his lilting Russian accent to the pivotal bathhouse knife fight, a scene that ranks among Cronenberg's most shockingly intimate moments of barbarism.
Thankfully, Eastern Promises marked the moment where a Cronenberg movie actor was finally given the attention he deserved. Mortensen was nominated for Best Actor, but ultimately lost out to Daniel Day-Lewis and his turn in There Will Be Blood.
Mortensen is once again the lead in Cronenberg's next film, A Dangerous Method, in which he plays the father of modern psychology, Sigmund Freud. Who knows, maybe this could be the performance that finally earns an Oscar win.