News
10 retro videogame to movie adaptations we'd like to see
Inspired by the announcement that an adaptation of 80s coin-op Rampage is in the works, here's a list of ten other 80s videogames we'd like to see in cinemas…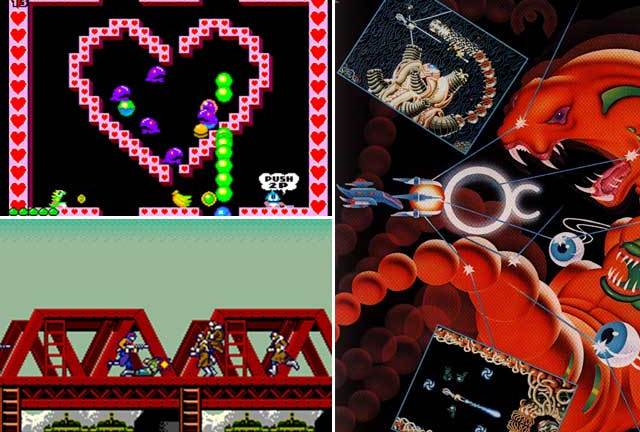 If the news we brought to you on Friday is to be believed, we could soon see a big-screen adaptation of 80s arcade machine Rampage before too long. And with recent years seeing Hollywood take inspiration from such disparate properties as Battleship (out next year), Stretch Armstrong and Asteroids, it seems that the dusty arcades of yesteryear are becoming as inspiring as old board games and half-forgotten toys.
With this in mind, we've dredged through the history of the 80s golden age of coin-ops to bring you a few of our own adaptation concepts. Do bear in mind that some of these ideas are better than others, so if you've suggestions of your own, feel free to add them in the comments section.
Green Beret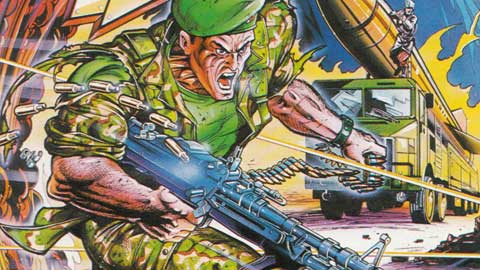 A sidescrolling run, jump and stab platformer with a Rambo-inspired military theme. Released in 1985 by Konami, the game was notable for its relentless action, great extra weapons (although initially armed with little more than a kebab knife for protection, the hero could pick up flamethrowers, grenades and rockets) and end-of-level set-pieces. These included a dog attack next to a submarine, an onslaught of soldiers from the back of a personnel truck, and men in weird little helicopters.
The adaptation
A perfect vehicle for Jason Statham or Luke Goss, Green Beret would make the perfect jumping-off point for a straight-to-DVD action flick in the mould of low-budget fare like Red Scorpion. The game's skimpy plot (rescue the hostages) is more than enough to justify a 100-minute military bloodbath, and there are enough violent bits in its levels to inspire the movie version's action scenes. It might be wise to cut back on the scenes where Statham stabs a pack of attack dogs to death, though.
Thunderblade
From the decade that brought us such vehicular delights as Airwolf and Blue Thunder came this helicopter-based arcade shooter. Released by Sega in 1987, it's one of those games that, fuelled by childhood fantasies of stepping into the shoes of Airwolf hero Stringfellow Hawke, seemed far better than it actually was.
The adaptation
It's quite miraculous, given Hollywood's recent penchant for plundering the TV archives for ideas, that nobody's come up with the idea of making a new film based on Airwolf or Blue Thunder. Given that the helicopter was the real star of both those properties, there's really no reason why Hollywood couldn't make a film out of Thunderblade's hi-tech chopper instead. You could even get, say, Aaron Eckhart to sit in the cockpit – he proved his war flick mettle in Battle: Los Angeles, and he's got the perfect jutting chin to go with the shiny pilot's helmet.
Gauntlet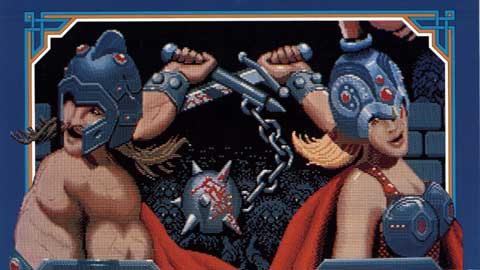 The granddaddy of all multiplayer fantasy RPGs, Gauntlet was a fast-paced, top-down dungeon crawler that saw four players hunt around for treasure and talismans while slaughtering various monsters. Trying to cram four people around the coin-op's controls was almost as challenging as the actual game.
The adaptation
With the fantasy genre proving enduringly popular, with the success of Game Of Thrones on TV and The Hobbit set to shuffle into cinemas next year, what better time than to cash in with a swiftly-produced fantasy flick based on Atari's venerable arcade machine? Chris Hemsworth would make a great Thor the Warrior, Jessica Alba would probably do as Thyra the Valkyrie, Michael Gambon was born to play Merlin the Wizard, and as a leftfield choice, how about Zooey Deschanel as Questor the Elf?
And just to add to the novelty factor, why not shoot the entire movie from above? No one's thought of doing that before.
Space Harrier
As suggested by one of our loyal readers, Space Harrier was the trippiest of Sega's cycle of 80s pseudo-3D shooters. You controlled a floating blonde chap with a big cannon and a weird planet of monsters to shoot. The into-the-screen 3D effect was achieved with a flickering chequer-board effect that made your eyes go all funny if you played it for too long, but the weird creatures it kept flinging at you (green screaming faces, one-eyed mammoths) and frenetic pace made it quite addictive. We're not sure what creator Yu Suzuki was smoking when he came up with Space Harrier, but we'd like to make some cakes out of it.
The adaptation
Tom Felton would probably be great in the lead role, what with his blonde hair and everything. Though in fairness, you could cast anyone, since you wouldn't see the actor's face anyway. No, the real star of Space Harrier would be its insane 3D effects, which would leave audiences reeling from the mad imagery and chess boards looming out at the screen at them. And just to bring the true 1985 arcade experience home to a fresh generation of viewers, the Space Harrier movie could be presented in one of those 4D cinemas where all the seats move around. Complimentary barf bags will be included.Bubble Bobble
For this writer, one of the finest 80s platform games ever. Released in 1986, Bubble Bobble saw two dragons, one blue, one green, assault a hundred levels of marauding critters, which they slaughtered mercilessly by first trapping them in bubbles (the breathe bubbles instead of fire, you see), and then bursting them. From an era where you were as likely to win a game by collecting fruit and jewellery as you were shooting a terrorist in the face, Bubble Bobble is a loveable relic from a more gentle age.
The adaptation
Rob Schneider would partner up with Adam Sandler as a pair of characters who are one day turned into bubble-blowing dragons. The rest of the comedy script would write itself ("Schnurp-dee-durp-dee-diddly-doo" as one South Park episode summed up all Schneider movies), and the movie's producers could save money by getting the same effects people who did Garfield in to do the CG. Rated PG-13.
NARC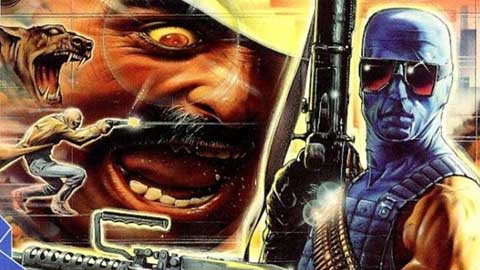 Remember what we said earlier about the 80s being a more gentle age? Well, this Williams coin-op from 1988 utterly contradicts that statement. In fact, anyone railing against the violence found in current videogames should be given a 50 pence piece and pointed in the direction of this arcade machine, which saw a pair of masked mercenaries solve the drug and crime problems of an entire city with machine guns and rocket launchers.
Using what was then cutting edge technology, creator Eugene Jarvis allowed players to gun down an entire legion of zombie-like drug pushers, who responded by throwing syringes back across the screen. Use a missile launcher, and you'll be treated to the arresting sight of body parts and gore flying all over the place – a quite unusually graphic occurrence for the time.
The adaptation
One of the earliest 'message videogames', NARC's anti-drugs theme would be perfect for a mad action fantasy, vaguely along the lines of the later Death Wish movies. We'd suggest that Statham and Luke Goss would be ideal in the central mercenary roles, but at least one of them will already have signed up for the Green Beret adaptation mentioned earlier.
Maybe Twilight's Taylor Lautner and Robert Pattinson could be reunited for the roles – they'd spend much of the film with crash helmets on in any case, but their names on the poster would at least attract the kind of teen audience who need to be told that drugs are bad, m'kay?
Marble Madness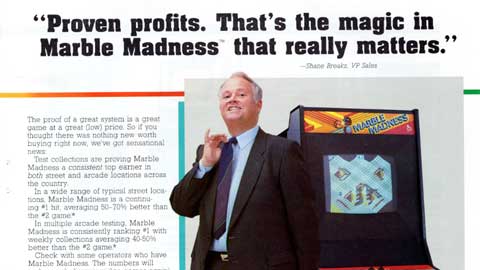 A kind of Monkey Ball for the shoulder pad generation, Marble Madness saw the player transformed into a shiny blue sphere whose only goal was to navigate an obstacle course to the exit.
The adaptation
Given that Roland Emmerich was meant be making a film out of 80s arcade game Asteroids at one point – which would presumably meant we'd sit in a cinema watching a triangle shooting rocks for 100 minutes – I'd say an adaptation of Marble Madness is fair game. Just take a look at the original arcade game's weird, blocky, isometric environments – it's perfect for a Tron style scenario, where an unsuspecting hero is sucked into a surreal alternate universe made entirely of ramps and cubes.
And looking at the quality of his performance in Tron Legacy, we'd humbly suggest that Garrett Hedlund would be perfect in the role of the marble.The New Zealand Story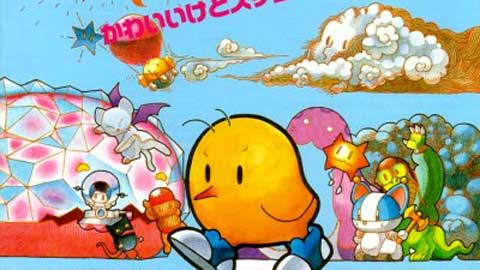 Another ultra-cute platform game from the age of Dallas, New Zealand Story stood out from the crowd thanks to its engaging character design and imaginative level layouts. Its challenge may have been rock-hard, but the presence of the charming Tiki the Kiwi, whose weapons ranged from a standard-issue bow-and-arrow to a hovering, laser-spitting UFO, was enough to keep players battling to the bitter end.
The adaptation
The New Zealand Story's cast of adorable characters is far too beautifully designed to exist in a mere retro game; with a little tweaking, they'd make the perfect stars for a family-friendly CG movie featuring the voices of Will Ferrell and Seth Rogen. Hugo Weaving could provide the voice of Wally the evil leopard seal, who's stolen Tiki's (voiced by Matthew Broderick) entire family.Out Run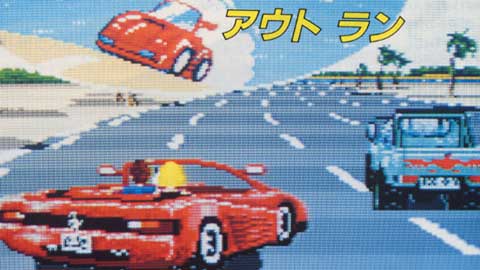 Another arcade classic from design genius Yu Suzuki, Out Run was an ultra-fast driving game that, at the time, was the closest a youngster could get to the experience of sitting in a real Ferrari Testarossa.
The adaptation
The potential for a movie based on a straight drive from A to B is admittedly rather thin, but that didn't stop movies like Cannonball Run from getting the greenlight. Out Run could therefore serve as a loving homage to the 70s and 80s era of car-based movies, as well as an adaptation of a much-loved coin-op. Paul Walker and Amber Heard would be perfectly acceptable as the couple behind the wheel of the Ferrari.
Okay, so the acting won't be amazing, but with the cheery backdrop of the arcade's unforgettable soundtrack (reworked by Clint Mansell), audiences will be too busy humming along to care about the stilted dialogue ("Left! No, the other left! Too late, you've missed the turn-off. God. I should have partnered with Steve. At least he had a sense of direction.").
R-Type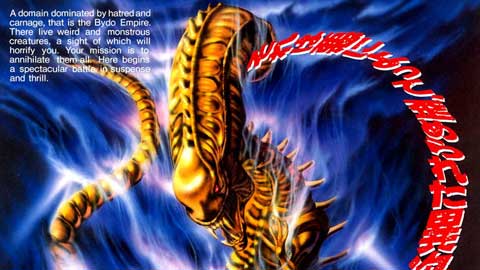 A seminal shooter that introduced some of the coolest looking monsters ever to terrorise an arcade screen, and a fabulous weapon system to boot, R-Type rewarded players for persevering with its horrendous difficulty level with stage after stage of pretty graphics.
The adaptation
Of all the games on this list, R-Type is one of the few we're actually vaguely serious about.
It's been a while since we've seen a decent big-budget space epic on the silver screen, and this venerable blaster would serve as quite a good jumping off point. It's got a simple premise to hook Hollywood execs (lone pilot blasts off to fight an evil Bydo empire), and if said executives get a little nervous about only having one human being in the entire film, we could rope Sam Rockwell in as the pilot of the R-9 ship, and Kevin Spacey as the voice of his loyal weapon system, the Force.