News
10 movies and their perfect alcoholic accompaniments
What's the perfect alcoholic beverage to go with Dances With Wolves, Crank, or The Wicker Man? We provide a guide to the ideal liquid accompaniments...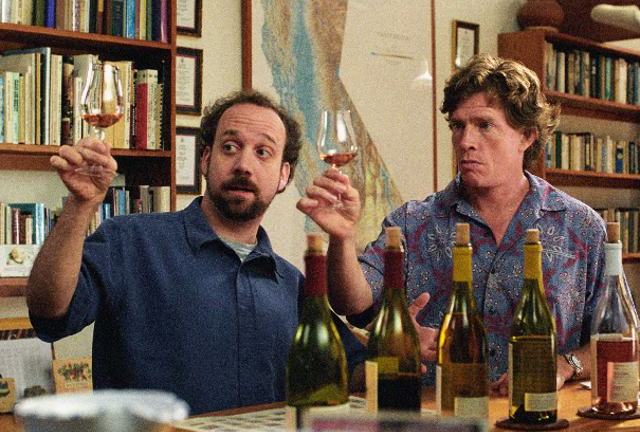 Recommending the perfect tipple to go with a meal is so commonplace nowadays, it's no longer even considered posh. Whereas you'd once have to step into an expensive city restaurant to find out what type of wine you should drink with your plate of pan fried lamb's livers, you'll now find booze recommendations everywhere. You'll see them on Saturday morning cooking progammes, dedicated food-and-wine combo websites, and in some local pubs, where they'll tell you which type of beer will go best with your pie and chips.
Marrying the perfect booze with the correct dish is, therefore, a familiar art form. But did you know that for every movie, there's a perfect alcoholic accompaniment? It is, in fact, as fine a balancing act as matching a fragrant white wine with a fish dish – and we should know, because we've just made it up. Movies are a sensual experience, after all, so it stands to reason that the perfect drink should excites our sense of taste as our eyes, ears and toes tingles to whatever it is we have blaring away on the television.
Here, then, is our handy guide to the perfect movie and booze combinations…
Dances With Wolves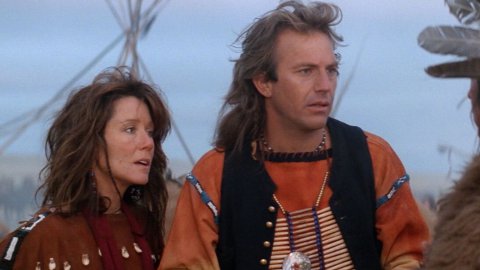 Kevin Costner's epic 90s western offers grand visual spectacle and some truly moving performances from Mary McDonnell and, of course, Costner himself. A movie as long and classy as this requires an equally classy drink; one which can be sipped, mulled over and savoured as the film's events unfold.Enjoy with: A bottle of Cabernet Sauvignon (or two if you're watching the 236-minute director's cut) – robust, leathery comforting. Just like Costner.
The Wicker Man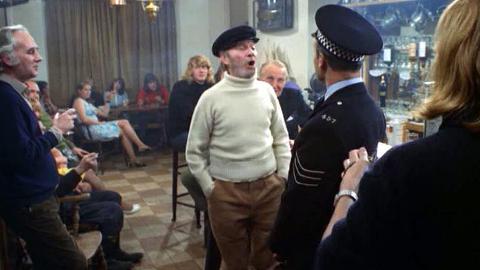 No, not the unintentionally hilarious Nic Cage remake (though if you insist on watching that one, we recommend watching it with a flagon of mead and a packet of Crunchie bars), but the classic 70s one starring Edward Woodward. It's a flawless, pitch black folk horror, and its sense of creeping dread, as Woodward's self-righteous police sergeant is drawn into a mysterious island community, requires a beverage that matches its cultish atmosphere.
Enjoy with:Scottish ale. Its malty, earthy tones are the perfect accompaniment to Brit Eckland slapping her backside in the spare room of a pub, while its charcoal, crisp aftertaste serves as the perfect backdrop to Woodward's eventual fate.
Enter The Void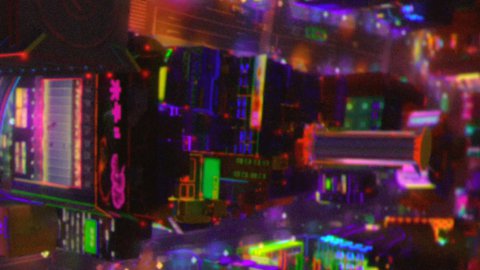 Like any film directed by the singularly maverick Gaspar Noe, Enter The Void is far, far more than a story about a young drug dealer in Tokyo. It is, in fact, a drug-induced, first-person nightmare, a kaleidoscopic voyage through life, death and oblivion.
Enjoy with: Absinthe. A film with such powerfully violent and sexual images requires an equally potent, trippy drink to accompany it. We then recommend a shower, just to wash away the last vestiges of unease.
The Fabulous Baker Boys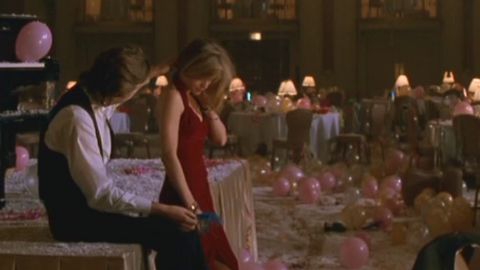 Jeff and Beau Bridges starred alongside one another in this easy-going 1989 romantic drama about two struggling jazz pianists. The Fabulous Baker Boys is most memorable not for its ivory-tinkling siblings, perhaps, but its feline performance from Michelle Pfeiffer, who won a best actress Oscar nomination for her turn as an ex-escort tured sultry singer.
Enjoy with:Brandy. Its smokey, burnt sugar flavours are the perfect counterpoint to the Bridges' charming, keyboard-stroking performances, as well as the lingering shots of Pfeiffer cavorting on the top of a grand piano.
Transformers
Whichever Michael Bay tranforming robot three-hour behemoth you opt for, you'll need a drink that replicates the film's fast cuts, craning cameras, heightened, screaming drama and city-wrecking destruction.
Enjoy with:Strong Belgian lager. It's effervescent, dizzying, intoxicating, and carries an afternote which hints at the headache that will soon follow.Crank
We'd already seen Speed, the high-octane thriller in which a bus was wired to explode if it dropped below 50 miles-per-hour. In 2006's Crank, Jason Statham was effectively the bus – as hitman Chev Chelios, he's been injected with a drug which will cause his heart to stop beating if he doesn't keep the adrenaline pumping around his veins. Cue a little over 90 minutes of gonzo stunts, shoot-outs, gratuitous sex, and one ill-advised use of a defibrilator.
Enjoy with: Vodka and Red Bull. The effect of this simple cocktail can also be heightened by getting a friend to scream in your ear at random intervals during the film.Big Mommas: Like Father, Like Son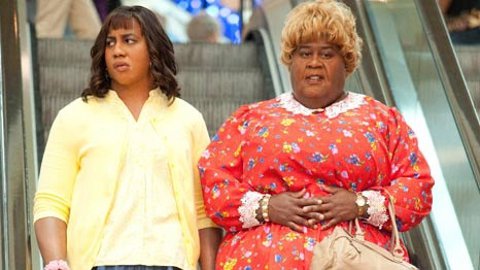 Martin Lawrence returns with yet another one of his fat-suit gender-swap disguise comedies, only this time he's brought his son with him (actually Brandon T Jackson). Some Like It Hot has much to answer for.
Enjoy with:Copious amounts of neat gin. The hangover will be dreadful, but at least you won't remember seeing the movie.
Snatch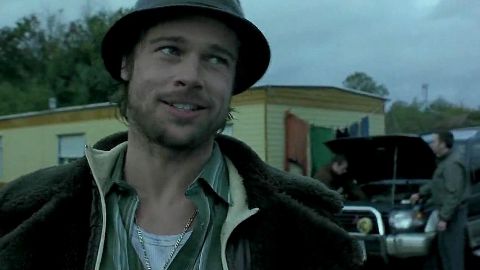 Guy Ritchie's 2000 crime caper saw Jason Statham in fine fettle as shady boxing promoter and casino owner Turkish, and a memorable performance from Brad Pitt as pugilist traveller Mickey O'Neil.
Enjoy with:Cider. A drink as lively as Snatch's acerbic script, and if you purchase the two-litre, cheap variety rather than the expensive sort you enjoy with ice on a summer day, just as unseemly.
The Guard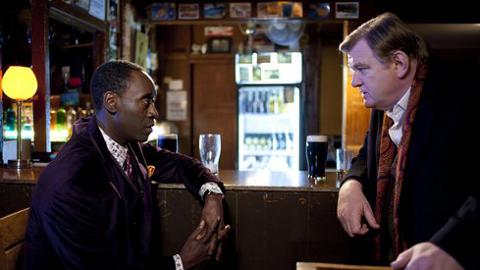 John Michael McDonagh's black buddy cop comedy was one of the highlights of last year, and Brendan Gleeson exuded plenty of earthy charm as the decidedly unorthodox, licentious Garda, Boyle. When he's paired with Don Cheadle's by-the-book FBI detective, the results are profane, violent and very, very funny.
Enjoy with:Stout. The perfect earthy accompaniment to the film – just don't try to match Gleeson's character glass for glass. He gets through gallons of the stuff.Sideways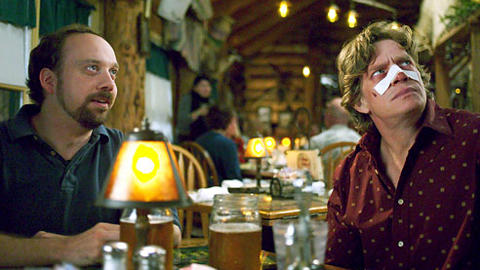 Depressed writer and wine enthusiast Miles (Paul Giamatti) and old friend Jack (Thomas Haden Church) head off to California's wine country for a booze-soaked road trip, and the result is one of the finest comedies of the past decade. Alexander Payne and Jim Taylor's zinging script requires a drink that's equally zesty, and our choice of accompaniment is, perhaps, rather predictable…
Enjoy with:An entire off-licence full of Californian wine. An obvious one, perhaps, but worth trying all the same. After all, it's impossible to watch Alexander Payne's superb comedy without working up an appetite for a glass or two of the Santa Ynez Valley's finest.
Any more perfect movie and drink combination suggestions? Feel free to leave them in the comments….
Follow Den Of Geek on Twitter right here. And be our Facebook chum here.