Features
10 indie sci-fi films to look out for in 2015
Looking for some less mainstream sci-fi films in the year ahead? Then here's our list of 10 genre movies to look out for in 2015...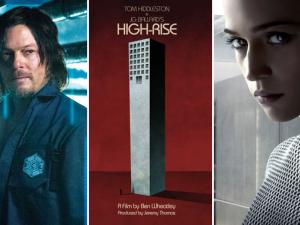 If you've been keeping an eye on next year's schedules, you'll probably already know about some of the major sci-fi films due for release in 2015. Ridley Scott will leave Matt Damon stranded on the red planet in The Martian. Colin Trevorrow will unleash a new breed of dinosaurs in Jurassic World. George Miller will be bringing us his belated Mad Max sequel Fury Road, Neill Blomkamp will show off his robot sci-fi comedy Chappie, and then, of course, there's Avengers: Age Of Ultron and Star Wars: The Force Awakens.
But what about the smaller genre films, the ones that don't have the marketing budget of, say, Disney's Tomorrowland, or the brand recognition of Star Wars? Those are the kinds of films we're focusing on here: the lower budget, independent sci-fi movies that nevertheless show a great deal of promise.
So without further ado, we'll start things off with a film from the writer of 28 Days Later and Sunshine…
Ex Machina
Since his debut novel The Beach, Alex Garland has built a sterling career as a novelist and screenwriter. With the scripts for 28 Days Later, Sunshine, Never Let Me Go, and Dredd on his CV, Garland's arguably among the very best sci-fi screenwriters in Britain.
Ex Machina marks his debut as a director, and it promises to be an intelligent and thought-provoking film. Domhnall Gleeson stars as a young programmer who's summoned to the isolated alpine home of his reclusive boss, played by Oscar Isaac. The boss's home doubles as a top-secret research facility, where he's built Ava (Alicia Vikander), an artificially intelligent robot. The programmer's task: to figure out whether Ava's truly capable of genuine human emotion, or whether she's just another sophisticated computer program.
We've seen plenty of films about AI robots before – for a recent British example, there's The Machine – but Ex Machina emphasises drama over action, resulting in a disquieting and atmospheric meditation on the boundary between technology and humanity.
Release date: 23rd January
Absolutely Anything
Director, co-writer and Python Terry Jones had this sci-fi comedy idea bubbling away for 20 years, before work on it finally got underway in 2010. Simon Pegg stars as Neil, an ordinary teacher who, thanks to a cosmic twist of fate, is suddenly granted the ability to do anything. We have to say, the cast is extraordinary: Kate Beckinsale, Joanna Lumley, Eddie Izzard, and Rob Riggle are joined by all the surviving members of the Monty Python troupe, who play a group of aliens.
How it'll all pan out is anyone's guess, but we're looking forward to finding out. One other thing we should note: Absolutely Anything will mark one of the last screen appearances from Robin Williams, who passed away this year. Williams provides the voice of Dennis the Dog, a character who, according to Douglas Adams – who read the script before he died – gets some of the film's funniest scenes.
Release date: 13th February 2015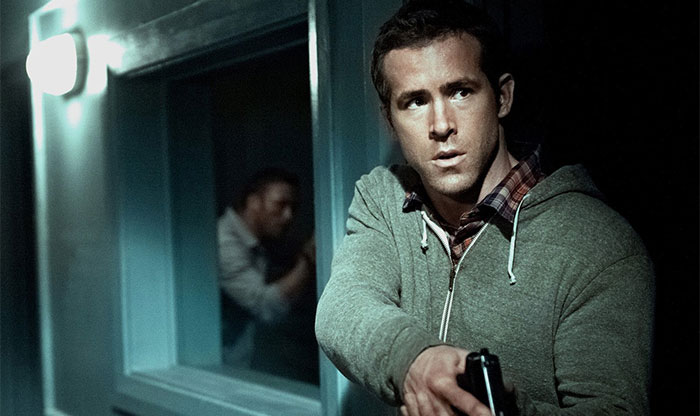 Selfless
Director Tarsem Singh's films sometimes suffer mixed critical responses, but they're invariably fascinating to look at and, with the exception of The Fall, financially successful. With Selfless, Singh heads into sci-fi territory: it sees an aged and terminally-ill billionaire pay to have his consciousness transferred into the corpse of a young man. Unfortunately, moving bodies comes at a price: the billionaire starts to experience unpleasant memories of his body's old inhabitant.
Could this be a new twist on the kinds of stories we've seen in films like The Hands Of Orlac or Body Parts, where transplanted extremities start taking on a life of their own?
Selfless stars Ryan Reynolds, Ben Kingsley and Matthew Goode. Judging by the set photos we've seen of Reynolds driving around in a posh sports car, we're guessing he'll be playing the revived body occupied by the old billionaire.
Release date: 7th April 2015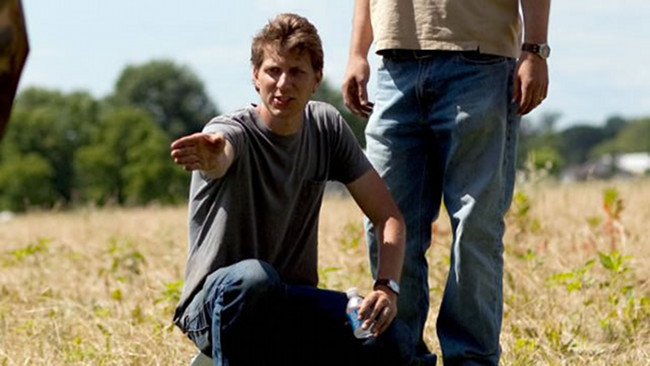 Midnight Special
This film already got a mention on our main list of 25 films to see in 2015, but it's worth highlighting again thanks to director Jeff Nichols' superb track record. He's the maker behind Take Shelter and Mud, two superb dramas that are well worth tracking down if you haven't seen them already.
Midnight Special sees Nichols on very different ground – it is, he says, inspired by his love of John Carpenter's Starman, while Warner Bros describes it as a sci-fi chase film. Acting heavyweight Michael Shannon is joined by Kirsten Dunst, Adam Driver, and Joel Edgerton, while Jonny Greenwood – the Radiohead guitarist who created the soundtracks for There Will Be Blood and The Master – is behind the music.
At this stage, we don't know a great deal more about Midnight Special – the last we heard, it sees "a father desperate to protect his uniquely gifted, eight-year-old son" from pursuing government agents – the quality of Nichols' previous work makes this one a must-see for us.
Release date: 25th November 2015
Predestination
Based on the short story "All You Zombies" by Robert A Heinlein, Predestination is a knotty and compellingly strange time travel movie. Ethan Hawke stars as a Temporal Agent, who's spent most of his career on an oddly-named terrorist named the Fizzle Bomber. Hawke's agent learns that the terrorist's next attack will be in 1975 New York, so he primes his time travel device (disguised as a violin case) and heads into the past to track the maniac down.
Predestination unfolds like a noir thriller, with directors Michael and Peter Spierig (previous film: Daybreakers) creating a moody and faintly surreal alternate past full of low camera angles and mysterious figures in black hats. The time travel angle keeps the plot twisting and turning, but Predestination's really worth looking forward to for its performances; Hawke is typically brilliant as the agent, but the real stand-out is Sarah Snook, an Australian actress who plays a character with a surprisingly bizarre and tragic past.
Release date: early 2015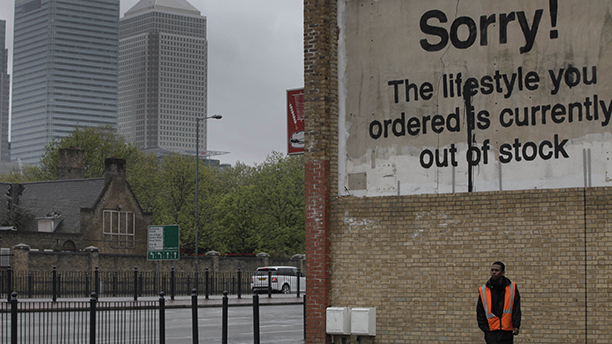 High-Rise
With Down Terrace, Kill List, Sightseers, A Field In England, and a couple of Doctor Who episodes under his belt, Ben Wheatley's quickly become one of the UK's finest directors. High Rise, based on the novel by JG Ballard, will be his starriest film yet, starring Tom Hiddleston, Sienna Miller, Luke Evans, and Jeremy Irons.
Ballard's 1975 novel is a dystopian satire about a luxury tower block, and how its residents gradually descend into chaos and savagery. Admittedly, it isn't science fiction in quite the same way as some of the other films on this list are – there are no robots and no time travel devices – it's typical Ballard: an exploration of how technology changes the way we think and behave.
High-Rise has also influenced other works of science fiction, including the Doctor Who serial "Paradise Towers" and David Cronenberg's Shivers.
Interestingly, Wheatley's adaptation doesn't update the novel for the present, but instead sets it in 1975 – the year High-Rise was first published. Given the appetite for dark humour and eye-watering violence Wheatley displayed in his earlier films, he could prove to be the perfect match for Ballard's incisive style of storytelling.
Release date: TBA 2015
Z For Zachariah
Originally published in 1974, post-apocalyptic novel Z For Zachariah was first adapted by BBC television in the mid-1980s. The new version of the story, meanwhile, promises to be a much starrier affair. It stars Margot Robbie as a girl who's survived a nuclear war in a remote valley, and assumes that she's the only survivor until a stranger named Loomis (Chiwetil Ejiofor) shows up in a radiation-proof suit.
Z For Zachariah, written by Robert C O'Brien and published after his death, is a low-key and bleak novel, and it's intriguing to see it being given the big-screen treatment. There have clearly been a few changes in the process of adaptation – namely, the addition of a third major character, played by Chris Pine, who wasn't in the book – so we're interested to see how much of O'Brien's story will remain intact.
Director Craig Zobel's previous film was the disturbing docu-drama Compliance, so it's possible that his take on Z For Zachariah will be similarly uncompromising.
Release date: TBA 2015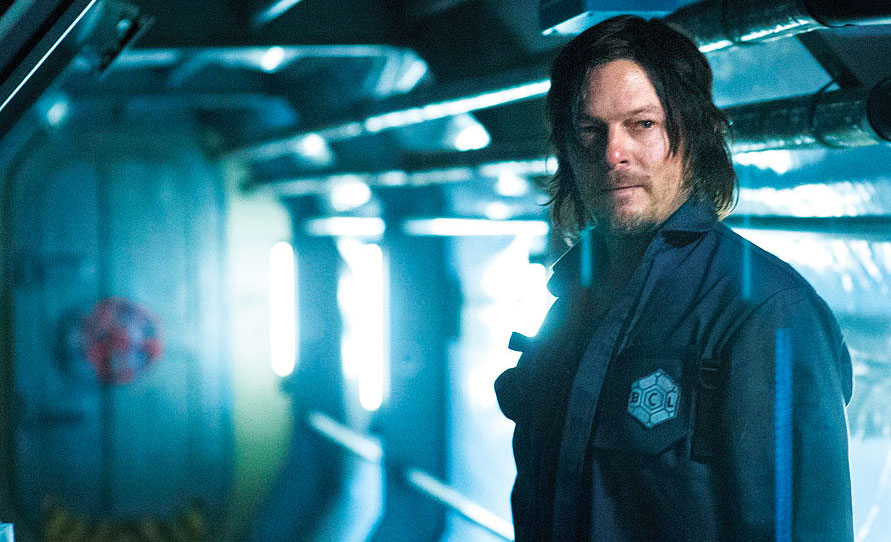 Air
Another post-apocalyptic film, Air will be of special interest to fans of The Walking Dead, since it shares both a producer (Robert  Kirkman) and a star (Norman Reedus) with that hit series. Reedus will appear alongside Djimon Hounsou in a story about two survivors of a nuclear war holed up in a bunker. Said bunker also contains the frozen bodies of people who will one day help to repopulate the human race – though, predictably, lots of things soon go wrong. Kirkman's described the film as a "throwback" to the sci-fi films of the 70s and 80s, with a horror element that he says is similar to Alien.
Air is the directorial debut of Christian Cantamessa, who's best known for his work in the games industry: his prior work includes Manhunt and Red Dead Redemption. Fun fact: Norman Reedus broke his toe on the set of Air. The incident occurred during a scene where he had to kick Hounsou. We thought you'd like to know about this.
Release date: TBA 2015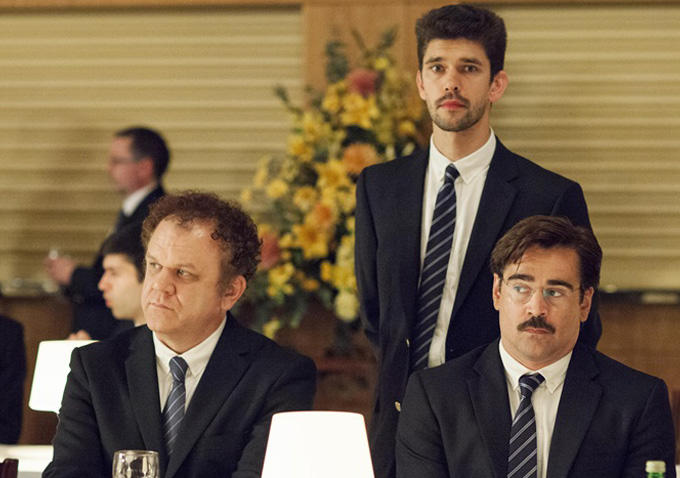 The Lobster
Among Greek director Yorgos Lanthimos's previous films is Dogtooth, an exceedingly strange and disturbing family drama that was nominated for a Best Foreign Picture Oscar. The Lobster is Lanthimos's English-language debut, and it sounds almost as bizarre as Dogtooth. Take this synopsis, which we found on IMDb and liked so much we had to include it here in full:
"A love story set in a dystopian near future where single people are arrested and transferred to a creepy hotel. There they are obliged to find a matching mate in 45 days. If they fail, they are transformed into an animal and released into the woods."
Shot on a low budget, The Lobster nevertheless has a great cast, no doubt attracted by its director's reputation. Colin Farrell and Rachel Weisz are among the leads, while Ben Whishaw is credited as playing a "Limping Man", John C Reilly is apparently a "Lisping Man" while Ashley Jensen is "Biscuit Woman." With character names like that, how can we resist?
Release date: TBA 2015
400 Days
Interstellar has just sent us into the far reaches of space, but next year's 400 Days examines the psychological toll of being an astronaut without leaving the confines of our planet. A group of four would-be travellers are locked away as part of a simulated space mission which lasts (you guessed it) 400 days. When the astronauts lose contact with mission control, they're forced to leave their ship and find out what's really going on.
400 Days is by Matt Osterman, the writer-director who received considerable acclaim with his $25,000 debut, Ghost From The Machine, and stars Brandon Routh, Caity Lotz, Ben Feldman, Tom Cavanagh, and Dane Cook. With Interstellar proving that there's still an audience for cerebral sci-fi adventures, 400 Days could be another genre film designed to appeal to our fascination with the stresses of space travel.
Release date: TBA 2015
Like us on Facebook and follow us on Twitter for all news updates related to the world of geek. And Google+, if that's your thing!