Features
10 great Sundance movies you might not have seen
With Sundance London fast approaching, we've highlighted ten Sundance films you really should watch...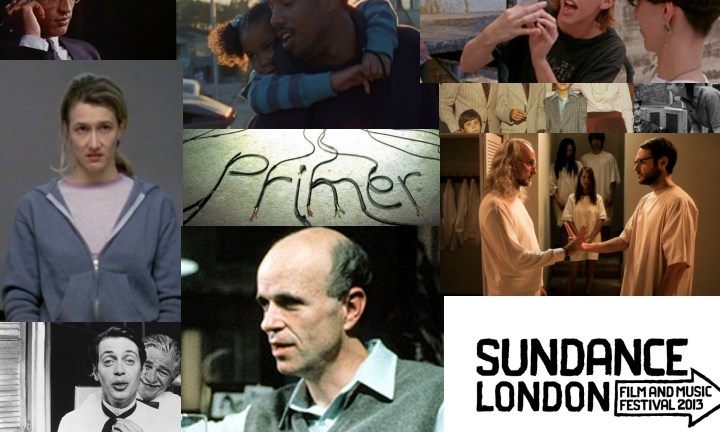 For nearly 30 years the Sundance Film Festival has been the pre-eminent North American independent film showcase. Helping to make the names and careers of filmmakers as diverse as Steven Soderbergh, Kevin Smith, Quentin Tarantino Bryan Singer and Christopher Nolan the festival's reach has now spread even further thanks to the inaugural Sundance London show in 2012.
But despite Sundance's enviable influence at the top of the film tree not every movie – or even award winner – shown at the festival ends up becoming as ubiquitous as Sex, Lies and Videotape or Clerks.
Fast approaching is the Sundance London 2013 festival (full details on that are here), whose line-up is set to be announced on March 11th. The event runs from 25-28 April, and tickets go on sale at the end of next week. To whet your appetite, we've compiled a list of ten acclaimed Sundance films from down the years that you might not have got round to seeing…
Stranger Than Paradise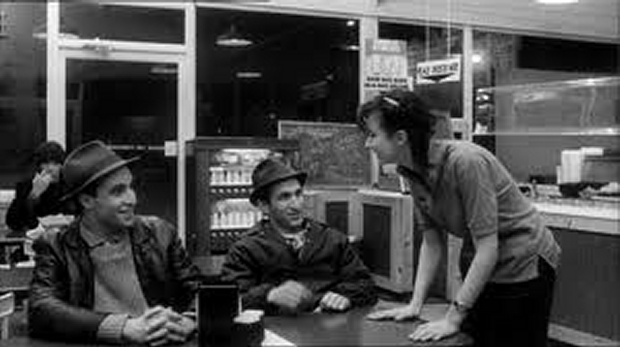 Despite having more success with later films such as Night On Earth, Ghost Dog and Broken Flowers, it's Jim Jarmusch's 1984 movie Stranger Than Paradise that's arguably his most important and influential film. Expanded from a short of the same name, Stranger Than Paradise is a black and white, free form absurdist comedy that follows the misadventures of Willie (John Lurie), the Hungarian Eva (Eszter Balint) and Eddie (Richard Edson) over the course of a year in New York, Cleveland and Florida.
An odd fusion of European cinema, Samuel Beckett style absurdity and the zero budget aesthetic of Paul Morrissey's Warhol produced movies, Stranger Than Paradise won the 1985 Grand Jury Prize at Sundance and would act as a direct inspiration to many of the movies that would dominate the US indie scene in the following decade. 
Slacker
Made for just $23,000, Slacker not only launched the career of writer/director Richard Linklater, but in the process inspired a generation of film makers, including the Duplass Brothers and Kevin Smith, to pick up a camera and start making their own low budget films. Shot on 16mm in and around Linklater's hometown of Austin, Texas, Slacker is a picaresque, virtually plotless game of narrative pass the parcel that follows such bizarre characters as a UFO enthusiast, a JFK conspiracy theorist (played by Linklater himself) and a serial collector of TV sets as they philosophise about life, the universe and everything else in between.
Owing arguably a bigger a debt to world cinema and directors such as Robert Bresson and Ozu than to any contemporary US influence, Slacker's unique blend of charm, style and intelligence would serve as a blueprint for the 90s indie explosion just around the corner.  
Public Access
Before the Sundance and Oscar winning success of 1995's The Usual Suspects, director Bryan Singer's little seen 1993 debut, Public Access, was also a prizewinner at the Utah-based festival.
The film follows the story of Whiley Pritcher, a drifter who enters the small mid-western town of Brewster and sets up his own show on the local public access TV station. But as the locals begin to phone-in they begin to reveal a darker side to the town and the audience is left to ask: what is Whiley's real agenda? Featuring a script by Singer and Christopher McQuarrie, as well as editing and score by John Ottman, Public Access is every inch a dry run for Singer's later work.
Rightly praised for its technical achievements on a tight budget of $250,000, Public Access shared the Jury Prize at Sundance in 1993, but failed to secure theatrical distribution. As a result it's that rare thing in modern film: a 'lost' film from a major director who would go on to become one of the industry's big hitters. 
Capturing The Friedmans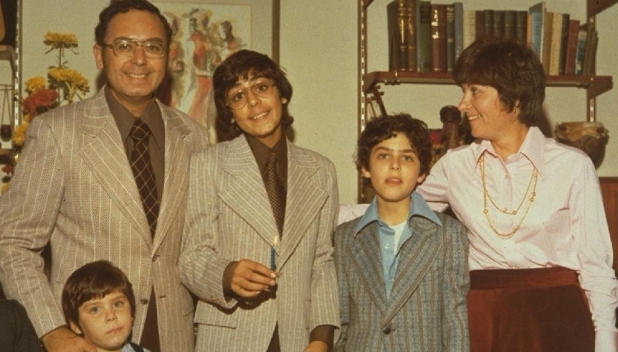 Winner of the Grand Jury Prize in 2003 and also nominated for an Academy Award for Best Documentary Feature, Capturing The Friedmans is still one of the most provocative Sundance winners of all time.
Directed by Andrew Jarecki, the film was initially meant to be a story following children's birthday party entertainers, including popular New York clown Dave Friedman. But as Jarecki worked with Friedman he discovered that the clowns father, Arnold and his brother, Jesse had both been convicted of child sex abuse. Deciding instead to make a film solely about the Friedmans, Jarecki utilized previously unseen home movie footage of the Freidman's taken during their original trial to give a fascinating and ambiguous insight into both the family and the original investigation.
Sound Of My Voice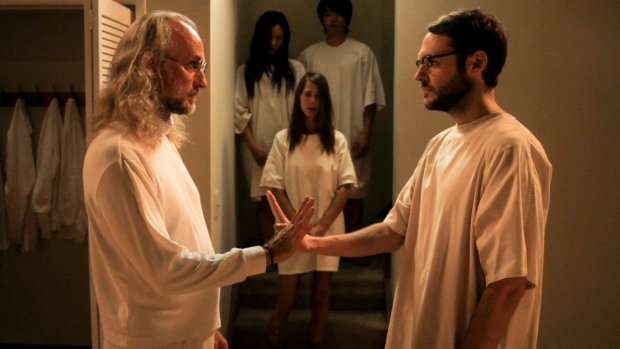 Debuting at Sundance in 2011, Sound Of My Voice is a psychological thriller co-written and starring Brit Marling (Another Earth) and helmed by first-time director Zal Batmanglij. The film follows two young undercover journalists attempting to infiltrate a mysterious and secretive cult run by the enigmatic Maggie (Marling). Claiming to be a time traveller from a dystopian future, Maggie seemingly brainwashes her followers with intensive psychological exercises. Part paranoid-thriller, part-sci-fi, part indie-drama, Sound Of My Voice was chosen as one of IndieWire's best festival films of 2011 and is another strong showcase for Marling's emerging talent.
Primer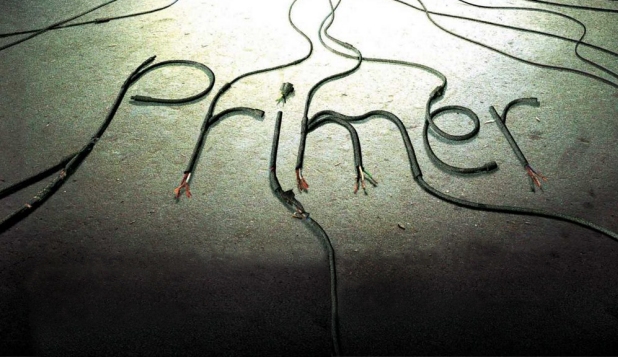 Made for $7000 by writer/director/editor/star Shane Carruth, Primer is an oblique, but hugely impressive sci-fi drama which won the Jury Prize at Sundance in 2004.
To try and précis the plot is utterly pointless as Primer needs to be seen to be believed, but suffice to say that Back To The Future it isn't. Made by a former engineer and mathematics graduate, it can be argued that Primer might well be the first time travel film made by someone who understands the scientific practicalities of the theory. But apart from the mind-bending physics and evocative editing what Carruth manages to capture brilliantly is the classic American notion of the inventor bevearing away inside his locked garage and stumbling across a discovery that's about to change the world. Having become a cult film since it's release nearly 10 years ago, Carruth recently consulted with Rian Johnson on his own time travel film, Looper, as well as completing his own long awaited second feature, Upstream Color, which debuted at Sundance in 2013 (a trailer for that is here).
Fruitvale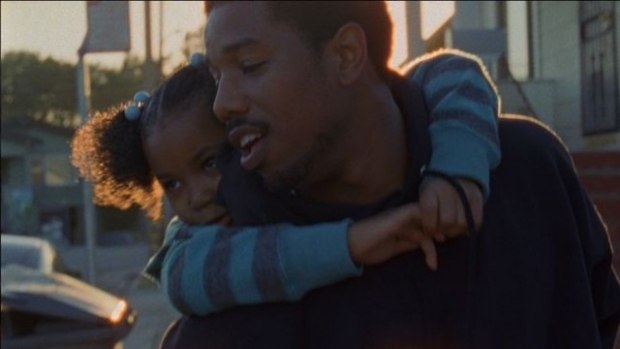 A hit at the most recent festival, where it won both the Jury and Audience prize, Fruitvale is a drama based on the true story of a young man, Oscar Grant, who was shot and killed by two police officers at the Fruitvale Rapid Transit Station in Oakland, California back in 2009.
Written and directed by newcomer Ryan Cogler, starring Michael B Jordan from The Wire and co-produced by Forest Whitaker, the film has a strong pedigree and has already garnered rave reviews. Picked up by the Weinstein Company for distribution later in 2013, expect to hear more about Fruitvale as the year unfolds.
In The Soup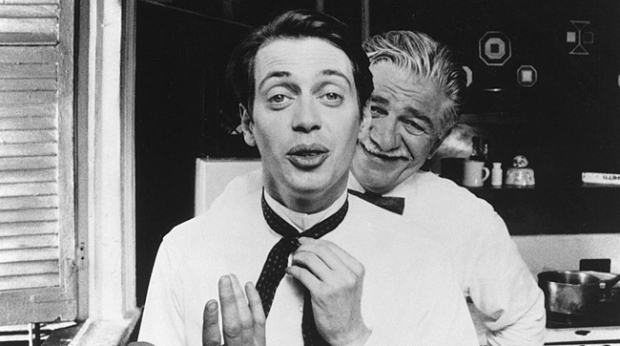 Famously beating Reservoir Dogs and El Mariachi to the Grand Jury Prize at the 1992 festival, Alexandre Rockwell's In The Soup featured Steve Buscmei in a decidedly different role from the infamous Mr Pink.
Playing Adolfo, a tortured screenwriter who's just completed an unfilmable 500 page script, Buscemi places an ad offering his screenplay to the highest bidder. From out of nowhere that bidder appears. He's named Joe, a fast-talking 'producer', played with gusto by that stalwart of numerous John Cassavettes movies, Seymour Cassell. Throw in a subplot revolving around Adolfo's unrequited loved for his neighbour, played by Flashdance's Jennifer Beals, and you have all the ingredients for a perfectly calibrated, quirky early 90s indie comedy.
What Happened Was…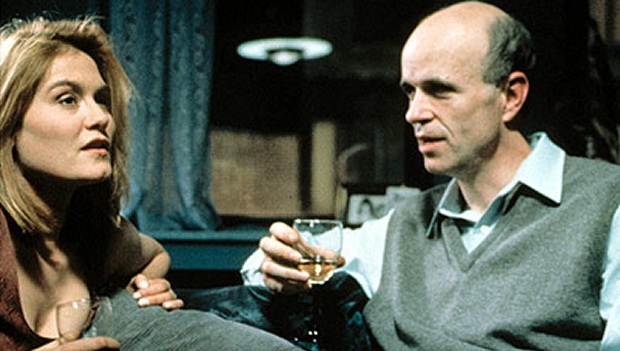 Famous for his indelible performances as serial killer Francis Dollarhyde in Michael Mann's masterful Manhunter and as the villainous Cain in RoboCop 2, actor Tom Noonan's talents extend further than just cornering the market in morally and sexually ambiguous villains.
In 1993 Noonan wrote, directed and starred in an adaptation of his play, What Happened Was… Essentially a two-hander between a couple (Noonan and actress Karen Sillas) on their first date, Noonan's film neatly peels away the characters secrets and inner lives through their conversations. Winning the Grand Jury Prize in 1994, Noonan's little seen film is a fine example of an actor led, low budget, minimalist drama.
Citizen Ruth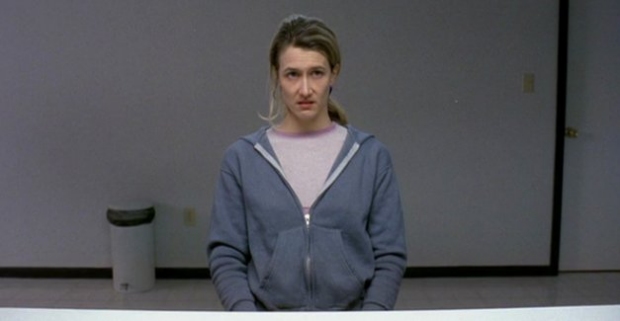 Before the huge success of About Schmidt and Sideways writer/director Alexander Payne made the little seen black comedy, Citizen Ruth. A funny and scabrous film about abortion, it follows the story of Ruth Stoops (Laura Dern), a drug addict and petty criminal woman who's had her four children taken away from her because of her past misdemeanors.
However, after being arrested once again Ruth discovers that she's pregnant and that the only way the judge will look on her favorably is if she agrees to have an abortion. This turn of events escalates ever further when Ruth becomes embroiled in a tug of war between both the pro-life and pro-choice sides of the abortion debate. Featuring a cast that includes Burt Reynolds, Kurtwood Smith and Dern's real life mother, Diane Ladd, Citizen Ruth is a dark, but enjoyable first attempt by Payne and co-writer Jim Taylor to mine territory they would return to even more succesfully over the next two decades.
Sundance London takes place at the O2 in London from 25-28 April.
Find more information on Sundance London here. You buy tickets directly from Friday 15th March right here.
Follow our Twitter feed for faster news and bad jokes right here. And be our Facebook chum here.