Features
10 geek actors whose music careers didn't take off
Sarah lists the geeky stars who shouldn't give up the day job when it comes to launching their music career...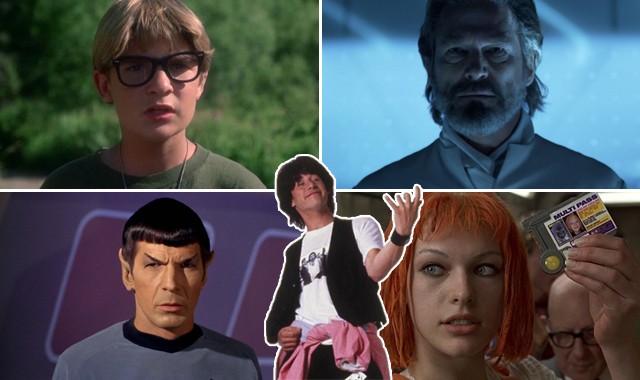 Everyone dreams of being a rock star, don't they? Most of us have had a go at playing air guitar, or singing into our hairbrushes, even if we wouldn't inflict our dubious musical talents on other people. There's just something irresistibly glamorous about the idea of being a famous musician. So much so, apparently, that even celebrities aren't immune to the siren call of the rock 'n' roll dream. Here are ten geek actors who've tried, and largely failed, to launch a secondary career as musicians…
Bruce Willis        
Before Bruce Willis became a bona fide action hero due to 1988's Die Hard, he had a go at being an R'n'B star. He was already a recognisable face thanks to playing the lead in Moonlighting, so Motown Records asked him to record an album of blues and soul. Titled The Return Of Bruno, Willis' debut album is a mish-mash of covers and original songs, and… it's not terrible?
His cover of Respect Yourself reached number seven in the UK singles chart, while his version of Under The Boardwalk was one of the biggest selling singles in the UK in 1987. He's not the most soulful singer ever, and his versions probably aren't preferable to the classic versions of those songs, but he's nowhere near as awful as you'd think. In 1989, he made another album (If It Don't Kill You, It Just Makes You Stronger, also on Motown) but this one was less successful, and Willis wisely decided to concentrate on his film career (although he did still have a bit of a sing-song in Hudson Hawk…)
Keanu Reeves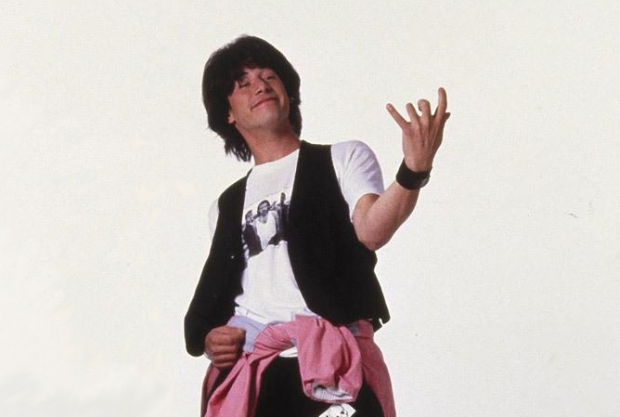 You can sort of imagine Keanu Reeves as a rock star. He's got the right kind of look for it. Unfortunately, things didn't quite work out when he tried it. During the late 90s, Reeves played bass guitar for the grunge band Dogstar. The band has some minor successes, including supporting Bon Jovi on a world tour, but their own support bands, who included Rancid and Weezer, ended up being more successful than Dogstar.
The band put out two albums – Our Little Visionary in 1996, and Happy Ending in 2000 – neither of which received glowing reviews. Reeves himself usually said that the band sucked, and described the decision to start playing live shows as "a huge mistake". It didn't stop him joining another band, Becky, a few years later; but when they were offered a record deal, he quit, since he didn't have the time to dedicate to touring and recording.
Milla Jovovich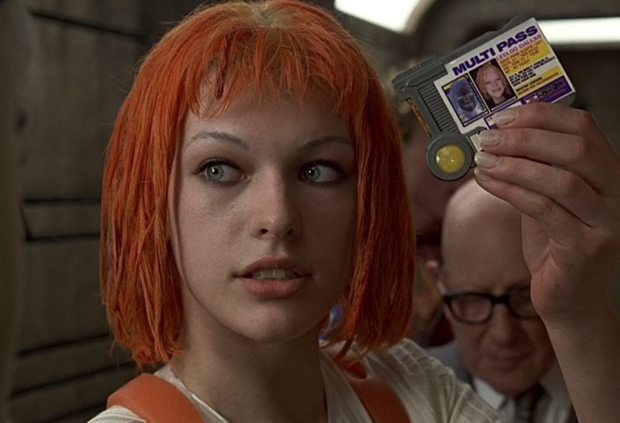 Everyone's favourite zombie-killer Milla Jovovich tried her hand at pretty much everything in the 90s: she was a model, she was an actress, and she also put out an album, The Divine Comedy. As the literary title suggests, it wasn't exactly chart-bothering material; Jovovich listed Kate Bush, Sinead O'Connor, and the Cocteau Twins among her influences. The album was praised by critics, on the whole – Rolling Stone gave it 3.5 stars out of 5 – but Jovovich's music career didn't take off.
But although her acting career has been more successful, she hasn't entirely given up on music. She occasionally sings with Puscifer, a side project of Tool's Maynard James Keenan, and has also collaborated with Alkaline Trio's Matt Skiba. She's also working on new songs, posting demos to her website and planning future music videos.
Jeff Bridges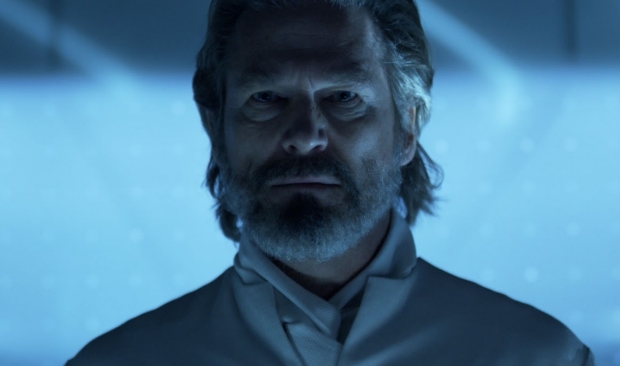 Jeff Bridges began his showbiz career at the age of four months, and appeared on television several times as a child. But he also started learning to play music as a child, and it seemed his career could have gone in either direction. Acting took priority, though, and he didn't release any music until 2000.
His debut album, Be Here Soon, was a sort of charming folk-rock effort, released on an indie label. It didn't do much to derail his acting career, though, and it took until 2009 for him to make any more music – and that was as part of the soundtrack for the film Crazy Heart. He did eventually get round to recording a second album, though: last year, he put out a self-titled country album, which garnered some lukewarm reviews. Overall, he's made a fairly credible effort, but choosing an acting career seems to have been the right decision.
Robert Downey, Jr
If, like me, you were an Ally McBeal fan, you might remember Robert Downey Jr singing Every Breath You Take (with a guest appearance from Sting, at that). That song choice tells you all you need to know about Downey's musical career, too: it's all kind of soft rock, and his voice sounds exactly as you'd expect from his speaking voice.
Downey put out a full length album, The Futurist, in 2004, to mixed reviews. The following year, he told Contact Music that although he'd like to pursue his music career more fully, he couldn't afford to. He's since contributed to the soundtracks of films he's made, but seems to have given up on the idea of becoming a full-time musician for now.
Scarlett Johansson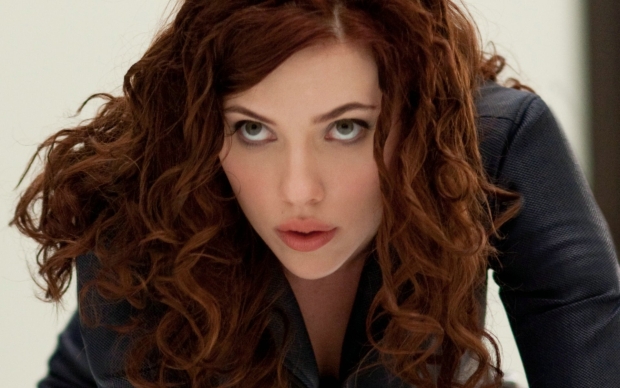 Long before she became Black Widow, Scarlett Johansson did a decent enough version of The Pretenders' Brass In Pocket in the karaoke scene of Lost In Translation. For the next couple of years, she dabbled in music, contributing a song to a non-profit compilation of lullabies sung by Hollywood actors in 2006, and performing with The Jesus and Mary Chain at Coachella in 2007. So far, so good.
But in 2008 she released an album of Tom Waits covers entitled Anywhere I Lay My Head. The album was surprisingly well received, earning an 8/10 rating in the NME and four stars in the Guardian, but listening to it now, it's really kind of dreadful. Her voice isn't awful, but it doesn't quite work with the songs she's chosen. It's just not pleasant to listen to.
William Shatner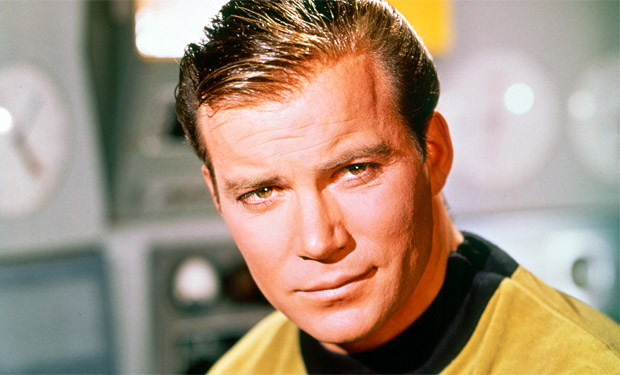 This list wouldn't be complete without Shatner, but it's sort of hard to classify what he did as music. It's more just talking. In 1968, Shatner released an album entitled The Transformed Man. It was a concept album that, apparently, was supposed to create a dramatic juxtaposition of poetry with pop music, and it sounds exactly how you'd imagine William Shatner reading lyrics to sound. It's hard to get through a single song without cringing all your skin off, and the record frequently ends up on lists of terrible albums.
Still, that wasn't quite enough to stop him from massacring some other songs, and over the years Shatner has even taken his act on tour. In 2004, he released another studio album, Has Been, which was produced by Ben Folds. For some reason, people seemed to think it wasn't completely awful, which led to the release of Seeking Major Tom, a compilation of space-related covers – almost as a concession to the fact that the only reason anyone would consider buying it is because he's Captain Kirk.
Leonard Nimoy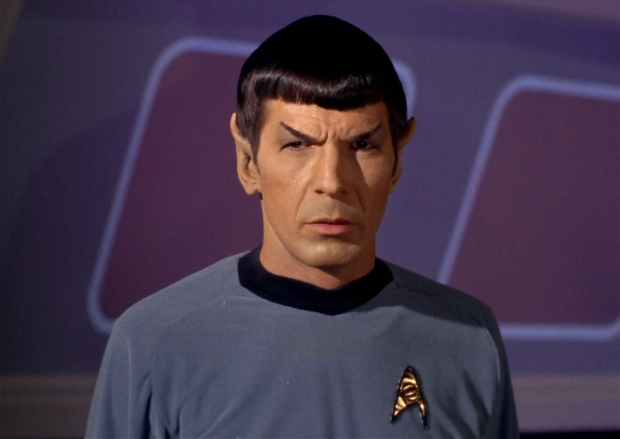 Shatner wasn't the only Star Trek star to have a bash at a musical career – Leonard Nimoy did, too, and was actually rather more successful, despite starting off recording in character. The space-themed album Leonard Nimoy Presents Mr Spock's Music From Outer Space was released in 1967, with a tracklist featuring Music To Watch Space Girls By, Twinkle Twinkle Little Earth, and Where No Man Has Gone Before. Yeah – it's about as awkward as it sounds.
But it did well enough that four further records followed, and Nimoy began to move away from his Vulcan persona. Two Sides Of Leonard Nimoy was only half Spock-themed, and The Way I Feel, The Touch Of Leonard Nimoy, and The New World Of Leonard Nimoy were almost entirely Trek-free folksy efforts. They're also pretty forgettable. If you knew Nimoy had a musical career, you probably remember The Ballad Of Bilbo Baggins, and frankly, the less said about that, the better.
Corey Feldman
Corey Feldman's film career in the 80s was kind of amazing: he starred in geeky classics Stand By Me, Gremlins, and The Goonies. But it went downhill from there. In 1994, he released a solo album called Love Left, which featured some songs from movie soundtracks, plus a couple of his own compositions. Despite performing on some TV shows, the album seems to have sunk without a trace.
Five years later, though, Feldman released another album, Still Searching For Soul, as the lead singer of the band The Truth Movement. I'm not sure what kind of music you'd even classify it as, but it's awful. His voice just… doesn't really work, at all. But somehow, somehow, he released a further two albums even after that: 2002's Former Child Actor, which includes a horrendous cover of Imagine, and 2008's Technology Analogy, which is a kind of prog concept album which is, unsurprisingly, terrible. Ugh.  
Russell Crowe
A lot of the reviews of Les Miserables were critical of Russell Crowe's singing. But he's been recording since the 80s, and actually had some success as a musician. He initially performed under the name "Russ Le Roq", doing awkward rock 'n' roll (including one song titled I Want To Be Like Marlon Brando) before joining a band called Roman Antix. Out of that project grew a rock band called 30 Odd Foot of Grunts, which played tedious Aussie rock.
By 2005, Crowe had decided he needed a new direction. He formed The Ordinary Fear Of God, who sound a bit like Nick Cave if Nick Cave was terrible. It's seriously difficult to listen to for more than a few seconds at a time, but somehow the band found an audience, and even sold-out a couple of tours in the US and Australia. Thankfully, it seems Crowe is focusing on acting at the moment, which is probably for the best.
(Before you tell me off in the comments – yeah, Crowe isn't really a very geeky actor, but he sneaked in here on a technicality since he's playing Jor-El in Man Of Steel.)