Features
10 franchises that are likely to be resurrected in the next 10 years
The Hollywood remake and reimagining machine has been busy of late — and we've found ten franchises that it's all-but-certainly got its eye on…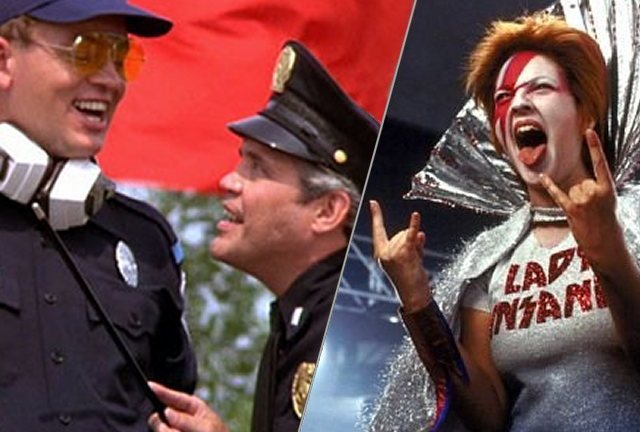 It's quite scary when you start seeing remakes/reimaginings/bastardisations/whatever of films you remember seeing in a cinema first time round. Even 1990s movies are currently suffering from the bug, and it seems that few franchises are sacred. Here are ten more that we reckon Hollywood will be looking to plunder in the years ahead, and would be damn surprised if at least eight of these hadn't made it to the big screen (or DVD rack) in the next ten years…
Charlie's Angels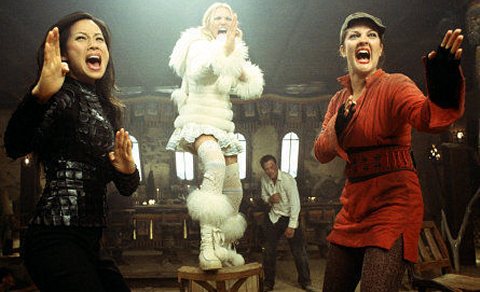 Last time we left Charlie's Angels, director McG had just thrown pretty much every special effects and stunt gizmo he had at the screen in the surprisingly tedious Charlie's Angels 2: Full Throttle.
That, believe it or not, was over five years ago now, and it's surprising in the current climate that there's not been serious talk of a third movie or reboot. Certainly Cameron Diaz, Drew Barrymore and Lucy Liu would be welcome for a third time, although we're not sure about McG. But if they go down the reboot road, then there's only one actress who's linked with every project for a young female right now.
Hey, Megan's got to get her next cheque from somewhere…
Home Alone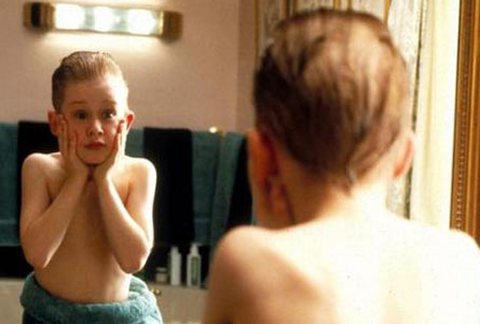 Seriously: tell us you can't see this one coming. Never mind that John Hughes has tragically left us. Never mind that Macaulay Culkin would be hauled in for cameo duties only (to be fair, it's not much of a film – or at least a very different one – having a twenty-something locked in a house for a weekend). Fox has tried to exploit Home Alone a couple of times since Culkin moved on, one of which made it to cinema screens, one of which didn't.
However, given the current trend towards soft-edged, wacky kids' entertainment, we'd reckon around 2015 – the 25th anniversary of the original! – would be about when Hollywood would look to have a Home Alone revival on the big screen. We'd happily take it over another Alvin and the Chipmunks movie, too.
Top Gun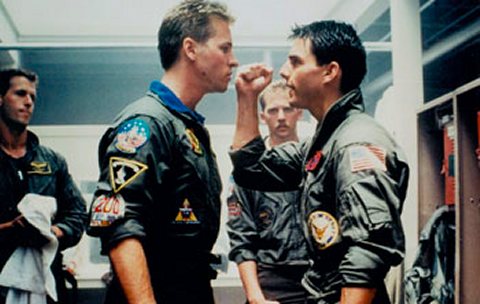 Surely the only thing that's holding Top Gun back from being revisited is the merest of chances that Tom Cruise may one day commit to a sequel. Okay, that or Jerry Bruckheimer has the rights locked away for a day when he's short of a few quid.
The film is rare among major 80s blockbusters in that it's neither had a full-on sequel of its own, nor a bastardised straight to DVD sequel. But what about – ready for it? – a reimagining? Given how hardened – and rightly so – military movies have gone in recent years, reflective of happenings in the world, we'd still wager that a meeting has taken place to moot something along the lines of a new Top Gun.
Cruise, of course, is unlikely to touch it (he certainly seems to have distanced himself from it whenever rumours surface), save for them paying him lots of money for the obligatory cameo if they can get him. Potential star this time round? It's got Zac Efron's merchandised face all over it.
The Saint
Val Kilmer and Phillip Noyce between them managed to deliver one of the more tedious thrillers of the late 90s with their adaptation of The Saint. Considering how much fun the TV show used to be, that was something of an achievement.
Surely though, and you can arguably throw The Avengers in here too, the studios are biding their time, or just waiting for the superhero rush to dampen, before getting The Saint back on the big screen? If George Clooney were to express an interest in it tomorrow, then the bidding war would begin right then. Actually, we'd probably go and watch it, too.
Paramount's immediately priority is to get Jack Ryan films moving again. But we don't think that The Saint would be too far behind.
Police Academy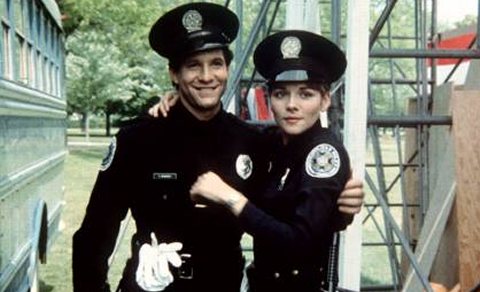 The man Guttenberg has already hinted at this, along with a third and final entry in the Three Men And A… saga. A rebooted Police Academy, though, we'd suggest is quite a likely proposition.
It's likely to be a cheaper and less-good take on what's going on with Ghostbusters 3, where the old guard bring in the new recruits. That'd also allow the studio to drag in primarily a gang of unknowns, headlined, naturally, by Seann William Scott. Might be an idea to lock the new cast in for a few sequels, of course. It's the done thing.
The Cannonball Run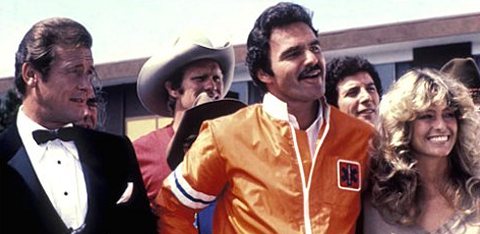 Steven Soderbergh likes his big ensemble caper movies, and he's proven that he can bring them in for a low price too. Surely he's just the man to round up a collection of entertainment's finest (on a budget) current performers, and stick them in a big road race?
Even if Soderbergh doesn't, Hollywood still loves its comedy road movies, and the success of The Hangover is likely to have them scouring the vaults for anything that could cheaply be brought back to life. Could Bradley Cooper and Ed Helms have their arms twisted here? Or do you just unload a bucketful of generally lesser-known actors and throw in one or two big faces. Ben Stiller, perhaps? Either way, don't rule out the return of The Cannonball Run…
The Bodyguard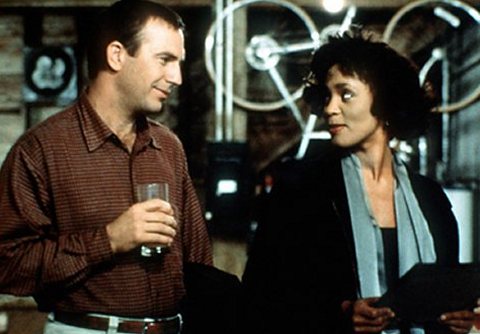 Kevin Costner has never really gone for sequels, even though he's admitted toying with a Bodyguard sequel at one point, and has been linked to a follow-up to Bull Durham. Given that the remake machine is actively scouring the 1990s now for fresh meat, and given how singers like to have big films to try and break through into the movies, that makes The Bodyguard ripe from where we're sitting.
Costner wouldn't be anywhere near it, of course – give Ryan Reynolds a few years and they might offer it to him – and Whitney Houston would have to give way to a Leona Lewis/Kelly Clarkson/Celine Dion (shudder) figure. In fact, earlier this summer rumours circulated that Hugh Jackman and Miley Cyrus were in the frame, although said rumours were soon nixed.
The new Bodyguard, of course, be the same old shit, but if it worked first time round, and gets you both a hit movie and a hit record, then Hollywood is likely to find that same old shit will do absolutely fine, thank you.
Grease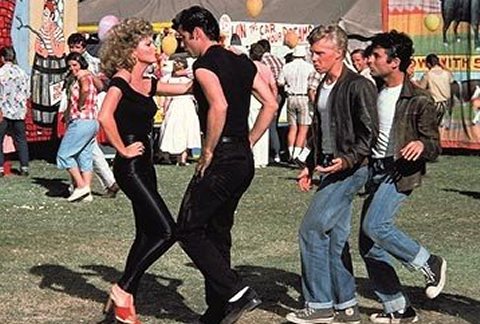 Musicals, musicals, musicals. Chicago made lots of money, won Oscars and sold loads of records and DVDs. Mamma Mia made an absolute fortune. And High School Musical? Ask any parent with a daughter ten years or younger just what they think of that.
Granted, not every musical has hit (the remake of Fame is doing quite badly), but as a genre they're cheap to make, and generate lots of ways of making money. Grease, therefore, is surely a matter of when, not if. The ideal for the money men would be to get the High School Musical crew back together, but you can't see that happening.
Don't, therefore, rule out one of the Jonas Brothers starring opposite Miley Cyrus, or something as horrifying as that. That said, there's still a sporting chance it'd be better than Grease 2…
Porky's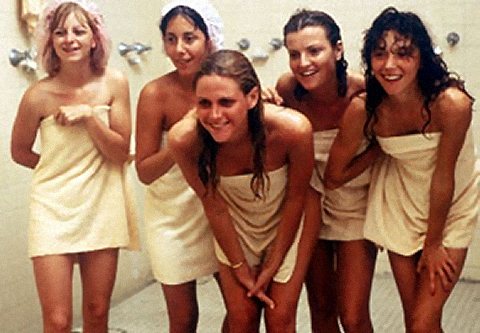 The seventh American Pie film is about to be released onto DVD, where at least a million copies will be blindly picked up by those who don't seem to have some much quarrel with the quality of at least the last three. Eugene Levy, bless the man, is back again, but any hint of the charm of the original has long since gone.
Bawdy comedies, of course, are both cheap and very successful – The Hangover this year has proven to be a huge R-rated hit – and that points fingers in the direction of the original Porky's. Without Porky's, there would have been no American Pie, and a remake can't be written off. It's not like you need any star names in it, and the most famous cast member from the original is Sex & The City's Kim Cattrall, which would fulfil the cameo requirement. It's as close, surely, to a cert as you can get.
The Nutty Professor or Dr Doolittle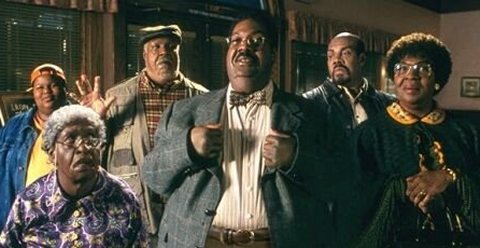 Eddie Murphy movies are bombing once a year at the moment, and that leaves Eddie a couple of choices. He can hunt down better scripts. He can take a few risks with some independent movies. Or he can put the fat suit back on, or pair himself up with some cute animals, and try a new instalment of one of his 90s hits. We fear Eddie may go for option three, and we'd reckon that a new Nutty Professor film is the more likely of the two. Of course, they might not happen should the mooted fourth Beverly Hills Cop film get off the ground, but these two are surely the franchises Eddie is keeping in his back pocket for the moment when his film career nosedives again. Er…
What are your suggestions? Leave them in the comments…!