Features
10 Films to Beat the 2018 Blockbuster Fatigue
Some of the best under-the-radar movies that have released this summer.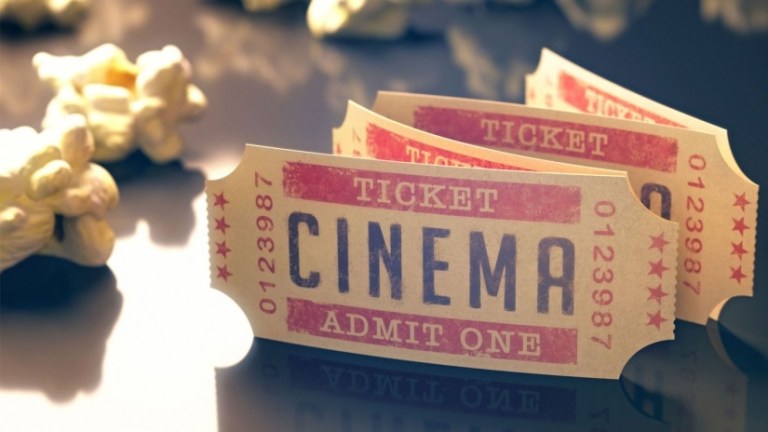 This article originally appeared on Den of Geek UK. 
August is usually the time of the summer season when the multiplex starts to calm down a bit. Late July releases like Mamma Mia: Here We Go Again, Mission: Impossible – Fallout, and Ant-Man and the Wasp are usually enough to keep their respective demographics going until September.
That's why we also take this time at the beginning of August to shine a spotlight on some potential palate-cleansers which are also coming to the big screen in the next few weeks. But since we started this annual list in 2013, the whole year has become blockbuster season, with major tentpole releases coming every few weeks. Between now and Christmas, there are still a whole lot of major franchise movies to come.
None of this is to say we're not also looking forward to the bigger films, even if they don't all have our fave battling a megalodon. But if the weather persists throughout this month, you might be looking for something a little more low-key as you retreat into a lovely, air-conditioned theaters. Here are ten films to seek out in between your multiple viewings of Mission: Impossible.
The Miseducation of Cameron Post
Outlawed in 14 states across the U.S., there are still many more local governments (and a national one) that condones "gay conversion therapy" camps. Which makes Desiree Akhaven's The Miseducation of Cameron Post all the more timely. Unlike previous generations' movies that try to find a conciliatory tone between the most extreme strands of Christianity and the minorities they persecute by "Praying the Gay Away," Cameron Post allows a frank and wistful look of what happens when a young girl is sent by her concerned family to a gay conversion camp in 1993.
While Chloë Grace Moretz, in a career best turn, perserveres and overcomes in this scenario, enjoying an unusual coming-of-age tale, friends and other teens are destroyed by it. This is a charming but somber indie that is well worth anyone's time. It certainly struck us an emotional and cathartic experience.
Christopher Robin
As ever, we don't only recommend worthy indie picks here. Disney's big August release is a live-action sequel, rather than a live-action remake, giving their take on A.A. Milne's Winnie the Pooh the Hook treatment. Ewan McGregor is the grown-up title character, who winds up back in the Hundred Acre Wood with Pooh and all his cuddly pals.
Hayley Atwell and Mark Gatiss are McGregor's live-action co-stars, while Jim Cummings, Nick Mohammed, Chris O'Dowd, Brad Garrett, Toby Jones, Sophie Okenedo, and Peter Capaldi lending their voices to the toys. Even with such an all-star cast, it's hard to imagine this reaching the heights of Paddington, but this warm and fuzzy treat should at the very least provide a timely antidote to this year's irritating Peter Rabbit. It hits theaters on Aug. 3, and despite some initial reservations, we ended up being quite charmed by this warm and fuzzy, little tub of fluff of a movie.
BlacKkKlansman
Based on the memoir of the same name, Spike Lee's latest film is an uproarious blend of comedy and tragedy, poetry and documentary, about an African American police detective who infiltrates a local chapter of the Ku Klux Klan. John David Washington plays Det. Ron Stallworth, who sets up an elaborate undercover operation with his white colleague Flip Zimmerman (Adam Driver) to expose the racist underbelly of Colorado Springs.
While some have remarked that the film is not exactly subtle in its foreshadowing of Trump's America, now's not really the time for subtlety. As we've seen in Sacha Baron Cohen's Who Is America?, art about America really wants to be as brash as their targets. Lee absolutely has the skills as a filmmaker to make a biting satire out of a subject that really shouldn't still be in the news, some 40 years on from when the film is set. It hits cinemas Aug. 10.
A Prayer Before Dawn
Not for the faint of heart, director Jean-Stéphane Sauvaire's new film is down, dirty, and captivating for its specific audience. Marketed as a mixed martial arts film, it is actually a hard-boiled and unflinching biopic about what kind of hell and redemption can be found behind bars. Set in a Thai prison where English boxer Billy Moore (Joe Cole) is thrown away for drug possession, this true story shows Billy's horror of going into withdrawal in a cutthroat society where he doesn't speak the language… and learning to do just that while rising up the ranks of the prison's boxing pecking order.
A movie that hits as hard as its character's right-hook, this no-frills drama can be at times devastating and always worthwhile for its definite niche demographic. The movie opens on Aug. 10.
Crazy Rich Asians
A film we certainly hope is as good as the premise promises, Crazy Rich Asians is an unabashed Hollywood romantic comedy–a genre long thought to be extinct–starring a cast entirely comprised of actors of Asian descent. And it looks to be delightful. Focused on what happens when a rich bachelor named Nick Young (Henry Golding) falls for a less "crazy" girl called Rachel (Constance Wu), the film challenges tradition and expectations as Rachel attempts to win over Nick's mother (Michelle Yeoh)… to ambiguous results.
The picture is directed by Jon M. Chu of the best Step Up films fame (and G.I. Joe: Retaliation), and will be one to save the date for on Aug. 15.
Alpha
This is the first solo directorial effort from Albert Hughes, whose filmography with his brother Allen includes Dead Presidents and The Book of Eli. A man vs. nature film with a historical twist, Alpha takes place during the upper Paleolithic period, as Kodi Smit-McPhee's young hunter, Keda, becomes separated from an expedition.
Lost and alone, he forms a bond with a wolf and begins an epic journey to get home. While this might appear to be a big special effects-y film about a boy and his good dog, we won't bet against the caliber of the Hughes brothers' past works. It's been bumped around the schedules a bit by the studios, but if it's anything like The Book of Eli, this will have a little more going on behind the action spectacle. It hits theaters and IMAX screens Aug. 17.
The Happytime Murders
Warning: NSFW trailer
More than 10 years in the making, this is essentially a murder mystery with Muppets. Director Brian Henson reconfigures the usual Muppet-human ratio of his Christmas Carol and Treasure Island adaptations by pairing Melissa McCarthy's detective with a fuzzy felt partner on the trail of a killer who's targeting puppets.
It's always nice to get a movie with Muppets in it, even though Henson is going way off the reservation for this one. With its unrelenting filthy adult comedy, this lands somewhere between Who Framed Roger Rabbit and Peter Jackson's Meet The Feebles. We've been following the development of this one for a long time, so here's hoping that it's worth the wait. It hits theaters on Aug. 24.
Searching
Filmmaker Timur Bekmambetov has been at the forefront of developing a new type of storytelling he describes as "Screenlife," which is to say the lives we live on our screens, be they tablets, phones, or laptops. While this has led to the release of some pulpy horrors like Unfriended, the real breakthrough for this storytelling seems to be his latest production as a producer: Searching.
With rave reviews for the film coming out of the festival circuit, Searching follows John Cho in his most mature role yet as a father determined to find out what happened to a daughter he assumed was shy and studious. Yet after she disappears, he uses her laptop to piece together where she went, thus discovering she was living a whole other life on social media and beyond. The film is directed by Aneesh Chaganty and is one we can't wait to see for ourselves when it opens on Aug. 24.
Sorry to Bother You
Technically already out, Sorry to Bother You is still the movie to beat this summer, and one definitely worth your time. A homerun on his first-time up to bat, writer-director Boots Riley proves he has a lot to say in his debut. Bursting with ambition, creativity, and message that is pro-union, anti-corporate and totally unlike anything else getting a wide release, it is safe to say you've never seen a film quite like this. Nor will you see the ending coming. Plus, you have to see it for yourself to just hear how delirious it is for a white voice like David Cross to be coming out of star Lakeith Stanfield's voice in this magical realism mind-melter. The rest of the cast is also stacked with Tessa Thompson, Armie Hammer, Jermaine Fowler, Omari Hardwick, Danny Glover, and Steve Yeun all turning in great work.
Three Identical Strangers
Another film that's already out and still playing in theaters, this deceptively giddy and exciting documentary, Three Identical Strangers, is a film that plays all the better with the less you know about it. A "fact is stranger than fiction" yarn about one good-looking 19-year-old discovering he has an identical twin he never knew about–which in turn leads to their triplet seeing their story in the paper and reaching out–Three Identical Strangers is the feel-good documentary… until its not.
With a lurid conspiracy at the heart of their separation at birth, which leads to sometimes tragic and sometimes heartfelt consequences as the decades pass and the 1980s news media loses interest, here is one of the most surprising and engrossing docs in this year or any other.