Features
10 films to beat the 2017 franchise fatigue
Bored with massive films and special effects? Then here are 10 smaller movies well worth your consideration...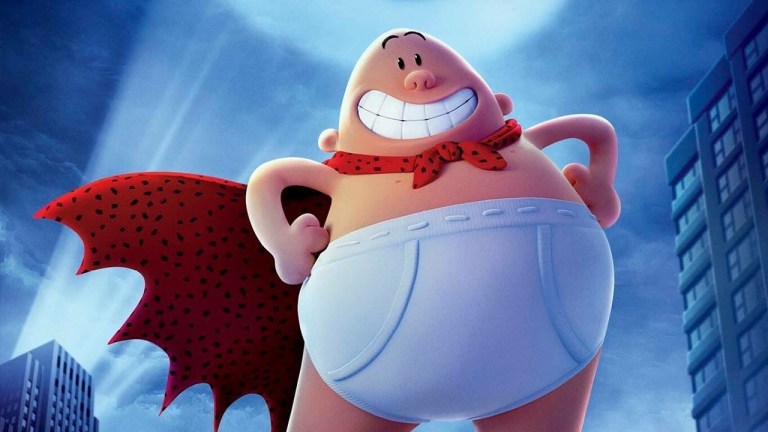 It's that time of year when we usually give you a list of films playing in cinemas during August, as the summer blockbuster season winds down, that will help cleanse your palate after all the tentpoles and sequels that have proliferated throughout the year so far. But to be honest, this summer has been so good to us, we're more refreshed than usual.
Even aside from originals like Edgar Wright's Baby Driver and Christopher Nolan's Dunkirk, this year's blockbusters have been of an unusually high standard. Wonder Woman pulled the DCEU out of its critical nosedive, War For The Planet Of The Apes is a gorgeous and emotional conclusion to the reboot trilogy, Guardians Of The Galaxy Vol. 2 and Spider-Man: Homecoming proved that Marvel's ever expanding continuity is still going strong. Many of those movies are still playing, and as others have pointed out, you have to go back a long way to find such a good line-up of current summer releases.
But these films do tend to dominate, and at this point in the summer, some film geeks might be after a change of pace. You'll have seen those movies listed above, perhaps more than once, and even if you've resisted thus far, you might find yourself tempted to catch up with either Pirates Of The Caribbean or Transformers. In case of emergency, we're here to help.
This month does bring a couple of interesting big budget fantasy movies – Luc Besson's Valerian And The City Of A Thousand Planets (2nd August) and Nikolaj Arcel's long awaited adaptation of Stephen King's The Dark Tower (18th August) – and a possible glimpse of the Oscar season to come with Kathryn Bigelow's Detroit (25th August). However, this month is unmistakably winding down the blockbuster season, with second helpings of The Nut Job and Annabelle, and the extremely dubious pleasures of Sir Patrick Stewart as Poop in The Emoji Movie.
So, assuming you weren't just planning on going out in the sunshine this month instead, we've made our annual round-up of alternatives to any onset signs of franchise fatigue. All release dates are correct at the time of writing, but are subject to change (especially towards the end of the month). Here are ten films, now playing and coming soon, that should keep film fans seated for the rest of the summer.
Captain Underpants: The First Epic Movie
We know, we know. We never promised you that these would all be worthy indie picks, and DreamWorks' latest comedy is a real hidden gem in a summer packed with animated sequels. Ed Helms, Kevin Hart and Thomas Middleditch are amongst the comedians lending their voices to this adaptation of Dav Pilkey's beloved children's books, in which an elementary school principal is hypnotised by two unruly students into believing he is the mighty Captain Underpants, running around in his kecks and bellowing "tra la laaaaa…"
Director David Soren (Turbo) and writer Nicholas Stoller (Storks, The Muppets) bring the hero's battles against common sense and the devilish Professor Poopypants to life in delirious and colourful detail and throw some ingenious setpieces into the mix too. It's not an overt superhero spoof, but it's more expressly family-friendly than any of the 12A comic book movies and it's by far the best and the funniest kids' movie currently playing in cinemas.
When/where can I see it? Now showing in cinemas nationwide.
The Big Sick
Kumail Nanjiani has been stealing scenes in studio comedies left, right and centre for a while, and now this romantic comedy, co-written with his wife Emily V. Gordon, gives him a leading role. Based on the true story of their own courtship, Kumail plays Kumail, a Pakistani Muslim who bonds with his white American girlfriend's parents (Holly Hunter and Ray Romano) while she is in a medically induced coma.
The result is widely being hailed as the best romantic comedy of the year, taking in laughs and pathos in one hugely likeable package. It's all the more impressive that the writers managed to make such an entertaining film out of what couldn't have been the most entertaining part of their lives to actually live through, but it's full of winning performances and laugh-out-loud moments.
When/where can I see it? Now showing in selected cinemas nationwide, expanding from this Friday.
Land Of Mine
As something of a counterpoint to Dunkirk, the Oscar-nominated Land Of Mine follows a Danish sergeant who press-gangs teenaged German POWs into carrying out the dangerous task of removing over two million live landmines that were planted during the war. It's a lean, mean 90 minute drama, and as you'd expect, it makes for intense viewing.
Sgt. Rasmussen (Roland Møller) is openly hostile to his charges, leading you to suspect that this is just as much about vengeance as it is about justice, but the film explores the complexities of his inner conflict in close quarters. While Dunkirk's portrayal of the enemy (or lack thereof) has come in for both praise and criticism, here is a tightly-wound story that finds an authentic human perspective on the young conscripts on the other side of the war.
When/where can I see it? In cinemas 4th August.
Maudie
Here's an altogether gentler proposition for you. Based on the life of outsider artist Maud Lewis, Maudie stars Sally Hawkins as a fragile but determined woman who dreams of painting, despite being afflicted with acute arthritis. Working as a housekeeper in Nova Scotia for the brusque and reclusive Everett Lewis (Ethan Hawke), an unlikely romance unfolds as she pursues her passion.
Aisling Walsh's widely acclaimed biopic comes off the back of a crowd-pleasing festival run, with particularly strong notices for Hawkins' physical performance as the title character, hunched but bright eyed and implacably optimistic. Maud's impressive life isn't the stuff of more showy artist biopics, but it makes for a moving and understated underdog story, capably played by Hawkins and Hawke, and it's a world away from just about everything else in the multiplex right now.
When/where can I see it? In cinemas this Friday.
The Ghoul
Produced by Ben Wheatley, The Ghoul comes billed as a Lynchian police psychodrama, in which a homicide detective goes undercover to investigate a therapist by posing as a patient, and the barrier between fiction and reality starts to tremble. Director Gareth Tunley's feature debut is designed as 'a Möbius strip on film', with all of the mind-bending storytelling that entails.
With a cast who may be better known for their comic roles (from Alice Lowe to Paul Kaye), this is the sort of intriguing and ambitious concoction of genre and subject that Wheatley has all but single-handedly brought back to British cinema and a welcome change of pace for those of us itching for a fix of weirdness.
When/where can I see it? In selected cinemas and on video on demand from this Friday.
Atomic Blonde
If you've just about recovered from the bruising awesomeness of February's John Wick Chapter 2, here's the second of two films from the first John Wick's co-directors Chad Stahelski and David Leitch. As speculation about the next Bond film rages on, Leitch's Atomic Blonde gives us Charlize Theron as MI6 super-spy Lorraine Broughton, on a mission in Berlin during the Cold War.
Based on the graphic novel The Coldest City, Atomic Blonde promises the same kind of screen violence that made the Wick movies so brutally engaging, with lots of 1980s needle drops on the soundtrack for good measure. Theron is more than enough of a draw for this, but the cast also takes in James McAvoy, John Goodman and Sofia Boutella. It even has both Toby Jones and Eddie Marsan – how can it not be one of the films of the year?
When/where can I see it? In cinemas 11th August.
A Ghost Story
David Lowery gave us a lovely surprise last summer with Disney's Pete's Dragon remake, a film which majestically outstripped the source material and stood as one of last year's best family movies. It would certainly have made last year's list if we had any idea it was coming, but let's make up for that with his new film, a supernatural drama starring Casey Affleck and Rooney Mara.
They play C and M, a married couple who share the same house in the suburbs, although only one of them is technically living in it. After dying in a car accident, C wakes up in the morgue as a ghost covered in a white sheet with holes for eyes, and the film follows how he haunts his grieving wife as she tries to move on with her life. It's a bold and brilliant use of a conceit that we can't ever remember being played straight before, and we're fascinated to see how Lowery pulls it off.
When/where can I see it? In cinemas 11th August.
The Hitman's Bodyguard
Ryan Reynolds and Samuel L. Jackson are unlikely partners in The Hitman's Bodyguard, a project that started life as an action thriller script on the 2011 Black List and seems to have been translated into an R-rated buddy comedy. The marketing has leant hard on taking the mickey out of Whitney Houston and Kevin Costner in The Bodyguard, a surprisingly funny tactic that makes the fairly straightforward premise look more appealing to us.
Simply, Michael Bryce (Reynolds) is the world's best bodyguard and Darius Kincaid (Jackson) is the world's best hitman. They've been at cross purposes in their illustrious careers, but are forced to team up when Bryce is tasked with making sure his mortal enemy gets to the Hague safely and in time to testify against a bloodthirsty dictator (Gary Oldman) who wants them both dead. Jackson looks like he's having a whale of a time and Reynolds will hopefully get to mint his long deserved star status in a movie where he doesn't have to mostly dress up like Deadpool.
When/where can I see it? In cinemas 18th August.
American Made
Tom Cruise appeared in one of the summer's big non-starters, The Mummy, which met with a less than warm critical reception back in June. In American Made, he plays Barry Seal, an airline pilot who became a drug smuggler after getting involved with both the DEA and the Medellin cartel in South America, in a raucous true crime story.
It may seem like it's in the same wheelhouse as last year's War Dogs with Miles Teller and Jonah Hill, but for those of us who'd like to see Cruise do more proper acting in between tentpoles, this looks promising. Besides, this reunites him with director Doug Liman, who made Cruise's best film in years, Edge Of Tomorrow – we're curious to see how this one pans out.
When/where can I see it? In cinemas 25th August.
Logan Lucky
After a brief retirement, Steven Soderbergh has been tempted back to directing and his first film since 2013's Beyond The Candelabra looks like a hoot. The Logan brothers Jimmy (Channing Tatum) and Clyde (Adam Driver) are down on their luck when they hit upon a scheme to rob a NASCAR track in North Carolina during the Coca Cola 600 race.
Having previously directed the Ocean's trilogy, Soderbergh is in familiar territory with a heist movie with a big ensemble cast, but Logan Lucky looks to be stranger and more irreverent than those mega-hits. Any film that bills itself as "introducing Daniel Craig as Joe Bang" is a film we've gotta see.
When/where can I see it? In cinemas 25th August.
Returning to cinemas… a 20th anniversary re-release of Prick Up Your Ears, Stephen Frears' biopic about playwright Joe Orton (Gary Oldman) and Kenneth Halliwell (Alfred Molina), hits selected cinemas on 4th August. Plus, if you missed it last year, there's a special re-issue of 5-star animation Your Name on Wednesday 23rd. Finally, for those of you hankering for the blockbusters of yesteryear, Terminator 2: Judgement Day gets a 3D re-release for one day only on 29th August.