Features
10 films to beat the 2013 blockbuster fatigue
Weary from the explosions and effects of the blockbuster season? Then Mark has 10 perfect alternative movies for you...
August is usually considerably less busy for summer blockbusters, especially since Hollywood has increasingly moved the start of the season to earlier and earlier dates. This year, Iron Man 3 kicked things off in the UK on April 25th, and the cavalcade of superhero films and action movies has continued right through May, June and July.
There's a sense that by August, audiences will be a little worn out by the noise, the spectacle and the crashy-bangy. In a summer this overcrowded, with big tentpole pictures under-performing at the box office every other week, that's especially true. At this point, we have about the same appetite for explosions as Mr Creosote does for wafer mints in Monty Python's The Meaning Of Life: just one more and we would, er, explode.
In the UK, we've still got quite a few big hitters to come, due to some Hollywood films being released earlier in the US. Gore Verbinski's $200m version of The Lone Ranger is coming out this week, and then there's Percy Jackson: Sea Of Monsters, Kick-Ass 2, Elysium and more. We're even looking forward to some of the big movies to come, but could we swallow them right now? Perhaps not.
As ever, distributors have counter-programmed smaller films against the saturated releases. The best example of this year, so far, was Joss Whedon's Much Ado About Nothing, which served as a much quieter and wittier counter to the noise and destruction brought down in Man Of Steel, which was released in UK cinemas on the same day.
There are a few more of these around throughout August, if you don't fancy watching Johnny Depp do his redface thing. Whether you're after scares, laughs, something more thoughtful, or just something quieter, here are some films that should help film fans to combat the blockbuster fatigue in UK cinemas this month.
Alan Partridge: Alpha Papa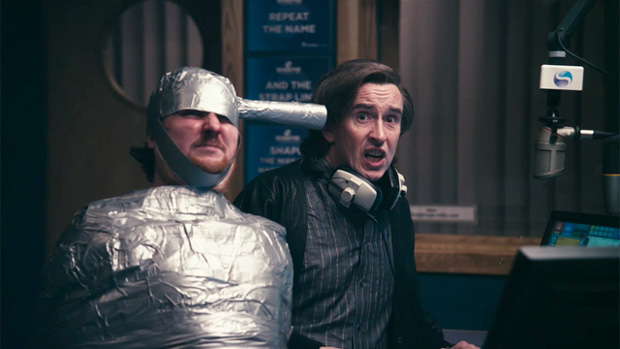 Although the very funny teaser trailer has Alan pitching titles like Colossal Velocity and Chap Of Steel, Alpha Papa looks about as different from summer 2013's other high-octane action movies as you can get- it's a siege on the North Norfolk Digital radio station, in which a 55-year-old presenter is the hero. The age range matches a Die Hard sequel, but we doubt that much else will.
It'll be out in cinemas at the same time as Grown Ups 2, so you should definitely look to this for a break from Hollywood mainstream comedies – even if we wish they'd gone with Hectic Danger Day as a title instead.
Where can I see it? In cinemas nationwide from August 7th.
Before Midnight
This one's out already, and still showing in selected cinemas around the country as it goes out for screenings at arthouse venues, but it bears mentioning as a movie that is both summery, and the perfect antidote to blockbuster fatigue. Jesse and Celine, the couple that we previously met in Before Sunrise and Before Sunset, don't have to fight a single robot or monster, but their own conflicts and conversations are just as cinematic, if not more so.
Richard Linklater, Ethan Hawke and Julie Delpy know these characters inside and out by now, and we'd happily keep watching sequels every nine years until they're 90. You really need to see the first two films as a rule, but part of the magic of Midnight is that these characters are instantly relatable, no matter when you last saw them.
Where can I see it? It's still playing in selected cinemas at different times throughout August, so keep an eye out. If all else fails, it's released on DVD and Blu-ray on October 28th.
Blancanieves
The success of The Artist must have been instrumental in the course of this Spanish silent film getting international distribution, even if it's altogether more strange and nasty than Michel Hazanavicius' Oscar winner. Blancanieves means Snow White, and the film is a spin on the Grimm fairytale that takes place in the bullfighting scene in 1920s Spain.
It's full of canny little updates to the established tale, where few things end up entirely as you'd expect, and Maribel Verdú makes for the most sinister version of the wicked stepmother since Disney's. It's a cheeky and morbid tale with plenty of laughs and more surprises than either Mirror Mirror or Snow White And The Huntsman could muster last summer.
Where can I see it? It's showing in selected cinemas through August, but it's released on DVD on August 5th if you can't catch it on the big screen.
The Conjuring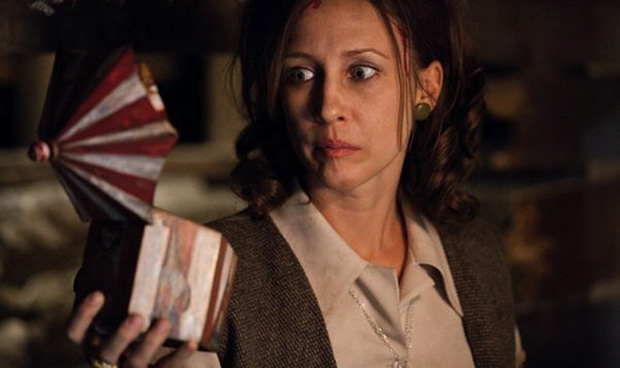 You don't see a whole lot of horror movies out during the summer months, which is kind of understandable – it doesn't really fit the mood. Still, if you didn't feel much tension at the prospect of invulnerable folk toppling computer-generated buildings, the time might be ripe for a film like James Wan's The Conjuring, a film which gained an R rating for scariness alone in the States.
From the makers of Insidious, and its upcoming sequel (due out in September), this is based on the disturbing findings of paranormal investigators Ed and Lorraine Warren, at an old farm house on Rhode Island. The film promises good old-fashioned practical effects and in-camera scares, as opposed to CGI, and should hopefully provide a lot of nostalgic scariness.
Where can I see it? In cinemas nationwide now.
From Up On Poppy Hill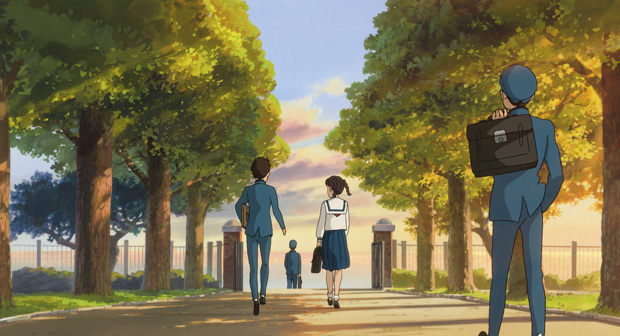 I've seen kids running up and down my street, yelling "Nee naw" like the minions from Despicable Me 2 ever since the film came out last month. They have to run out of that manic energy eventually, but it might not happen any time soon. If you have kids who need calming down a bit, or if you just fancy a break from the summer's computer-animated films, Studio Ghibli's latest offering is also coming to the UK this month.
From Up On Poppy Hill is based around a young girl's efforts to save her school clubhouse from demolition. As stories go, it may be a far cry from the colourful, action-packed family entertainment that we've seen so far this summer, but it's full of delights of its own, and best of all, it doesn't have any noisy yellow buggers to imitate.
Where can I see it? In selected cinemas now. If you miss out, it'll be on DVD and Blu-ray from September 23rd.
The Kings Of Summer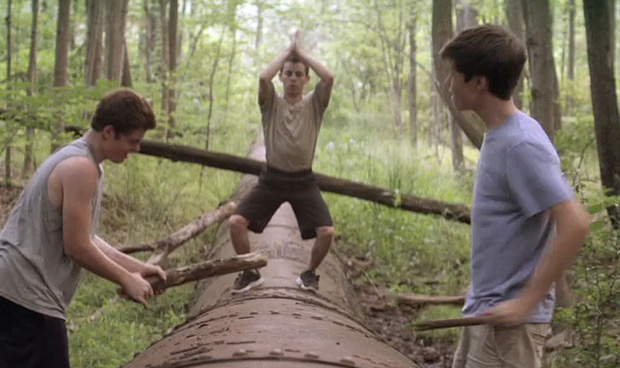 Here's another comedy that should contrast nicely with Adam Sandler and his man-child buddies going on holiday again: The Kings Of Summer picked up acclaim on the indie festival circuit in the US earlier this year, and now it arrives slap-bang in the middle of the English summer.
Frustrated by his single dad, a teenage boy leads two of his friends into the woods, where they intend to build a house and live off the land. It's far from being the only coming-of-age film of the summer, (it's not even the only one on this list) but the potentially brilliant premise, a talented young cast and supporting roles for Nick Offerman and Alison Brie mark this as one to watch.
Where can I see it? In selected cinemas from August 23rd.
Only God Forgives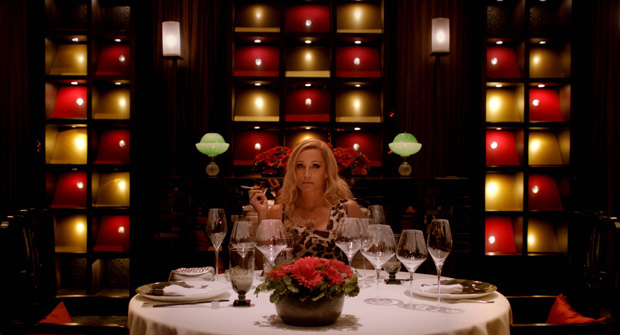 Nicolas Winding Refn has variously described Drive as a John Hughes movie, a superhero origin story and a werewolf movie, so it's fair to assume that there's just as much to interpret in his latest collaboration with Ryan Gosling, Only God Forgives. Fair warning: this one isn't as light and breezy as some of the other choices on the list. It isn't even as light and breezy as Drive.
With Gosling taking on his least cool and masculine role for some time, this is a hyper-violent paranoid thriller with little in the way of relatable characters. Still, it's a must-see for the performances by Kristin Scott Thomas as the toxic mother of Gosling's character, and Vithaya Pansringarm as a cop with a fearsome god complex. This one's a real thinker.
Where can I see it? In selected cinemas now.
The Way, Way Back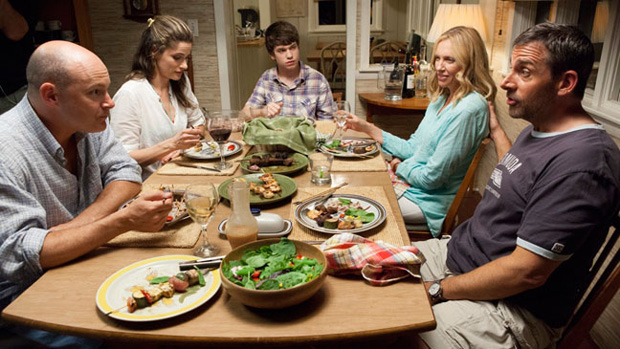 Another coming-of-age story, this time from the Oscar-winning screenwriters of The Descendants, Jim Rash (better known as Dean Pelton from Community) and Nat Faxon. It's about the unexpected friendship that 14-year-old Duncan finds with Owen, the manager of a water park, while on holiday with his mother and her haughty partner.
If nothing else, we're looking forward to this one for Sam Rockwell as Owen – he's one of our favourite actors, and this looks like a great role for him. There's also the promise of Steve Carell breaking type and playing an arsehole, and a menagerie of American comedy stars rounding out what looks to be a great follow-up to The Descendants.
Where can I see it? In selected cinemas from 28th August.
What Maisie Knew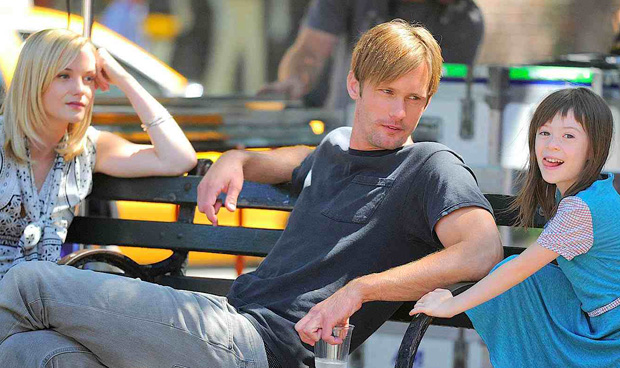 In the midst of the summer season, the multiplex has precious little room for adult dramas; most of them are being saved up for autumn, and award season eligibility. What Maisie Knew sounds like one of the more affecting films being released in the next month or so, studying the breakdown of a marriage, and the subsequent custody battle, from the perspective of a six-year-old girl.
While Julianne Moore and Steve Coogan play the parents, early reviews have praised newcomer Onata Aprile's performance as Maisie. We don't know how many viewers would be out to combat the ringing ears and glum faces of the new-seriousness in blockbusters with such heartwrenching subject matter, but it's worth highlighting that there are grown-up films in cinemas again this month.
Where can I see it? In selected cinemas from August 23rd.
You're Next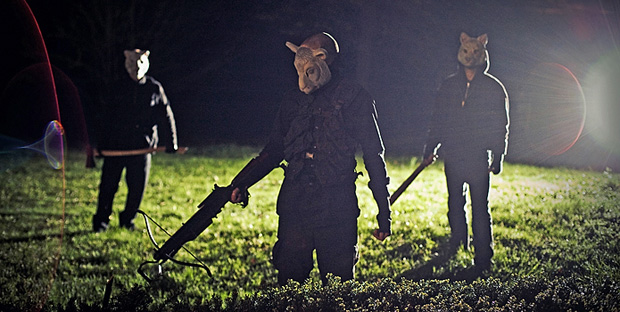 Lionsgate has had the distribution rights to this film since late 2011, when they scheduled it for an August 2013 release. It's a peculiar thing (and the subject of a whole other article) that studios don't seem to want to schedule horror movies around Halloween any more, but it's meant a long wait for this much anticipated home invasion thriller.
Contrary to the usual home invasion flicks, the besieged family manages to turn the tables on their animal-masked attackers, turning a siege into a pitched battle. The buzz around this one has only intensified since it premièred in the Toronto International Film Festival's Midnight Madness selection two years ago, and should put a nice full stop on the summer before September rolls around.
Where can I see it? In cinemas nationwide from August 30th.
Of course, you might use the downtime that usually arises for film fans in August to watch some old favourites, or to catch up on films you may not have seen. You might even go outside! These are just our suggestions, so post your plans or recommendations in the comments.
Follow our Twitter feed for faster news and bad jokes right here. And be our Facebook chum here.