Features
10 directors who made belated returns to their franchises
From Francis Ford Coppola to George Miller, we take a look at 10 directors who made belated returns to the franchises they created...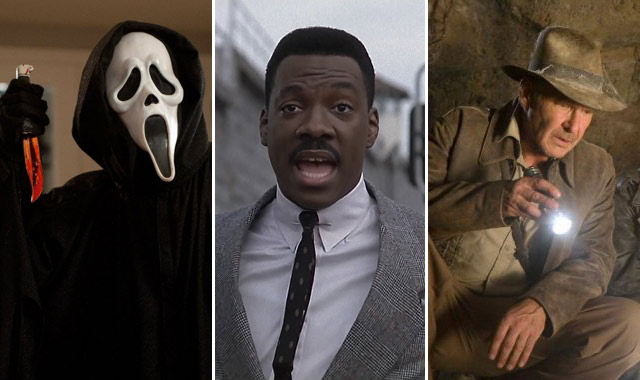 There's nothing new about directors returning to the stories and characters they first brought to the screen years before. Director Fritz Lang directed his first film featuring the mesmeric master of disguises Doctor Mabuse in 1922; he then returned to make The Testament Of Dr Mabuse in 1933, before heading back one final time for The Thousand Eyes Of Dr Mabuse in 1960 – the director's last film.
In recent years, however, it's become increasingly common for directors to return to the film series they began years earlier. It's an attempt, perhaps, to return to themes that still interest them, or to tell a new story in the same landscape as before, or maybe because of a Hollywood deal too lucrative to turn down. As the selection below proves, the results can often vary…
Francis Ford Coppola – The Godfather: Part III (1990)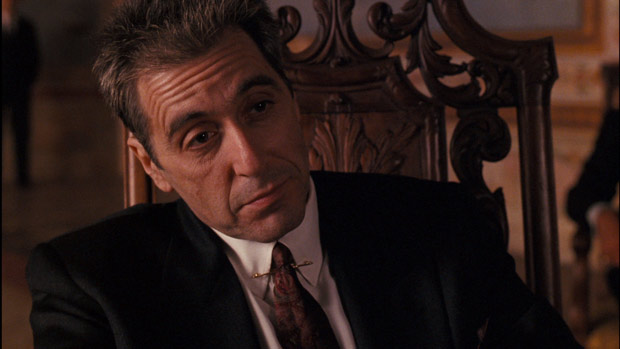 Although Coppola was respected as a writer and filmmaker before 1972, it was his adaptation of Mario Puzo's novel The Godfather that launched his career into the stratosphere. Together with its 1974 follow-up, The Godfather built up an operatic portrait of the Mafia, and both films were critical and financial smashes.
How the belated sequel fared: Coppola made little secret that he agreed to make The Godfather: Part III for financial reasons. This might explain why it lacks some of the richness and conviction of the previous two films, or the same critical acclaim, for that matter – Sofia Coppola's performance was a frequent target for sharp-tongued remarks, and the director's decision to cast his daughter in such a prominent role led to accusations of nepotism.
The Godfather: Part III did reasonable business – though it was by no means as resounding a financial success as the first instalment – and despite a mixed critical reception, it received no fewer thans even Oscar nominations. Part III has much to recommend it (not least a great performance from Al Pacino as an older, now ailing Michael Corleone) but it's telling that Coppola himself doesn't consider it to be a direct follow-up to the first two classics, but an epilogue.
Walter Hill – Another 48 Hrs (1990)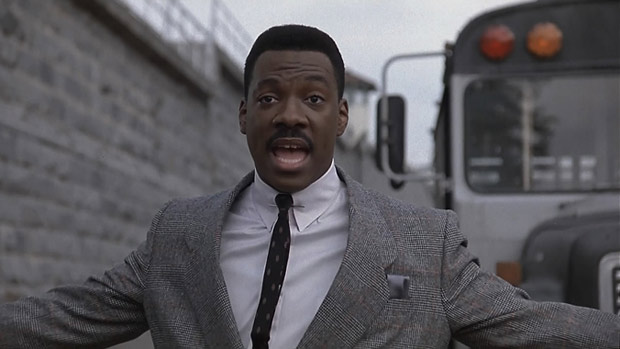 Not only did 1982's 48 Hrs give us the buddy-cop genre, but it also launched Eddie Murphy's career as a Hollywood actor. There's a great, uneasy chemistry between Nick Nolte's gruff cop and Murphy's smart-mouthed criminal, who's brought out of jail to help catch a vicious murderer. Walter Hill gave the film just the right amount of grit, and the resulting mix was a hit at the box-office; grossing more than $4m in its opening weekend, 48 Hrs became the seventh most lucrative film of 1982.
With numbers like that behind it, you'd be forgiven for thinking that a sequel would have been planned right away. But two things worked against a follow-up for several years: one, the production on 48 Hrs was somewhat fraught (the script was rewritten throughout filming, and Hill clashed with studio executives over the tone of the final shoot-out); and two, Murphy's meteoric rise to fame left his calendar pretty much full for the rest of the 1980s.
How the belated sequel fared: Walter Hill finally got to make Another 48 Hrs in 1990, and Murphy's success in the intervening years told on the budget – the actor was paid $9m to reprise his role, which is 20 times his salary for the 1982 original. The resulting film was widely perceived as a warmed-over repeat of the first film, and while Hill's action scenes are well-executed, there's a cloying sense that neither Murphy nor a returning Nick Nolte particularly wanted to be involved.
Hill struggled behind the scenes again, too; his original cut of Another 48Hrs was closer to two hours in length. By the time the studio had finished slimming it down – removing a return performance from Brion James in the process – the finished film ran to a little over 90 minutes.
Another 48 Hrs was by no means  a failure, though; grossing $153m worldwide, it was a success, but receipts were down on the first film, and reviews less than kind to it. Unsurprisingly, Hill, Murphy and Nolte expressed no clear interest in reuniting for a third time.
John Carpenter – Escape From LA (1996)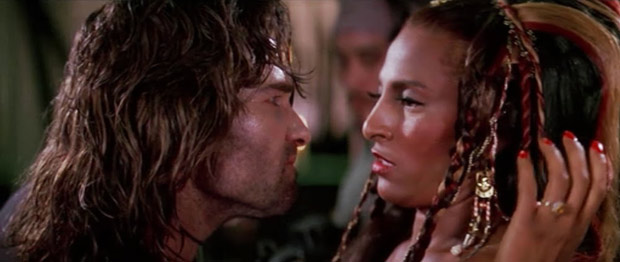 Released in 1981, Escape From New York arrived at a time when John Carpenter was on a run of good form. His movies Assault On Precinct 13 and Halloween were both huge hits, and the off-beat, brilliantly cynical sci-fi action flick Escape From New York was a success, too. It featured one of the greatest movie posters of all time, introduced a superb laconic hero – Kurt Russell's sneering Snake Plissken – and featured a supporting cast that included Donald Pleasance, Harry Dean Stanton and Isaac Hayes.
These days, a cult hit that made more than four times its $6m budget would probably spawn a sequel within a couple of years. Although Carpenter had co-written a follow-up to Escape From LA as long ago as 1985, it took him more than a decade to get the thing made.
How the belated sequel fared: Carpenter had a vastly expanded budget for Escape From LA – $50m versus the original's $6m – but the sequel ended up as becoming overblown rather than bigger or better. It does have plenty to recommend it, however, including another eclectic cast – look out for geek favourites Pam Grier, Bruce Campbell and Steve Buscemi – and it's great to see Kurt Russell back in the old Plissken role again. It was his enthusiasm that got Escape From LA the greenlight, and his love for it shows in his wry performance.
Unfortunately for the future of Plissken's beloved character, Escape From LA was not a hit, and it failed to recoup half of that budget mentioned above. Snake Plissken has since appeared in a couple of comic book runs, and there's been talk of a remake of Escape From New York for years, but neither Carpenter nor Russell appear to be involved.
Richard Donner – Lethal Weapon 4 (1998)
The original Lethal Weapon (1987) introduced a great buddy-cop pairing in Murtaugh and Riggs (Danny Glover and Mel Gibson respectively), and showcased young screenwriter Shane Black's talent for gloriously brittle, snappy dialogue. The sequels played up the comedy and gradually toned down the violence, and while each was more expensive than the last, they also made more money to compensate. After 1992's Lethal Weapon 3, everyone took a bit of a sabbatical. And by the time Lethal Weapon 4 came out six years later, the Hollywood landscape was on the cusp of a fairly major change…
How the belated sequel fared: Richard Donner and the leading cast of the previous Lethal Weapon movies returned, and this time, Murtaugh and Riggs were on the trail of a Chinese gangster played by Jet Li. Donner remained a safe pair of hands when it came to staging the action, yet the story and comedy scenes had begun to feel a little rote after nearly 20 years and three movies.
There was change in the air, too; summer movies weren't usually about bickering cops anymore, which is perhaps why, even though Lethal Weapon 4 made money, it wasn't the biggest hit in the series – despite being the most expensive to make. Jurassic Park had ushered in a new age of special effects blockbusters, and even producer Joel Silver admitted in a late-90s interview that he'd grown tired of 80s-style action movies. Silver predicted that another film he was producing – a little thing called The Matrix – would be a bigger hit. And he was right.
John Landis – Blues Brothers 2000 (1998)
Dan Ackroyd and John Belushi's big-screen outing for their Saturday Night Live characters, a pair of R&B singers named Jake and Elwood, was a cult hit in 1980. John Landis co-wrote and directed, and the resulting comedy was a riotous mix of music and chaotic car chases. To this day, The Blues Brothers is legendary for the number of cars it smashed up during its production.
How the belated sequel fared: The death of John Belushi in 1982 made the prospect of a Blues Brothers sequel seemingly out of the question for many years, but in the late 1990s, John Landis and Dan Ackroyd reunited for Blues Brothers 2000. Once again offering up a chaotic blend of R&B songs and car chases, it was, if anything, even more laden with movie star and blues cameos than its predecessor – Joe Morton and John Goodman joined the likes of James Brown, Isaac Hayes, Aretha Franklin and Eric Clapton. Yet the film failed to garner the solid box office of the 1980 film, and Blues Brothers 2000 couldn't recoup much more than half the $28m invested in producing it.
John Landis later said of the production, "I was very pissed off by what Universal did to me on Blues Brothers 2000 and that was my first experience with the new corporate Hollywood. It's very different. Everything is by committee now, and they destroyed that movie, though the music is still good."
George Romero – Land Of The Dead (2005)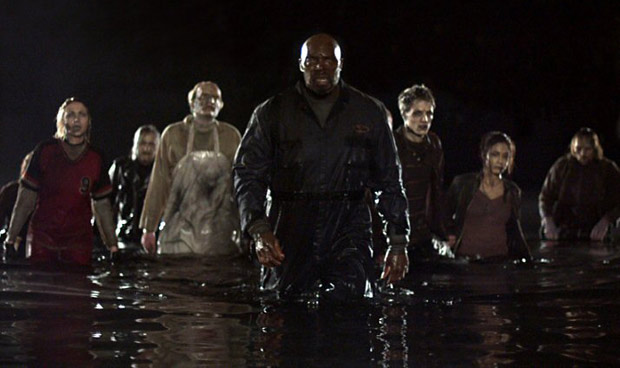 The 1968 zombie horror Night Of The Living Dead needs little introduction. With its grungy low-budget visuals, and merciless – still shocking – moments of gore and violence, it put Romero on the map as a truly wayward independent filmmaker. And while Romero continued to make other cult films, he's always returned to his Dead series from time to time.
Dawn Of The Dead (1978) was an out-and-out classic, a laser-guided assault on mindless consumerism. Day Of The Dead (1985) was compromised by a hefty budget cut, yet brilliant moments remained – the infamous "Choke on 'em!"scene has long since passed into horror lore.
How the belated sequels fared: Romero's Dead sequels are quite unusual, in that he only makes them when he has a specific idea he wants to express. As a result, each film uniquely reflects the decade in which it was made. Night Of The Living Dead  was created in the shadow of the Vietnam era, student riots and civil unrest. Dawn Of The Dead was a technicolor gore saga for the disco era. Day Of The Dead reflected the militaristic fervour of the Reagan era.
Although Romero's newer Dead films haven't acquired the iconic status of the previous trilogy, 2005's Land Of The Dead was just as keyed into its time as the others. As incisively political – this time taking aim at the war in Iraq – and blackly funny as ever, it was a compelling and justifiably successful return to the series after a 20 year break. The documentary-style Diary Of The Dead (2007) and the little-seen Survival Of The Dead were less satisfying, but there's always some glint of playful intelligence in Romero's films that makes them worth watching. His horror movies have plenty brains as well as gallons of blood.
Steven Spielberg: Indiana Jones And The Kingdom Of The Crystal Skull (2008)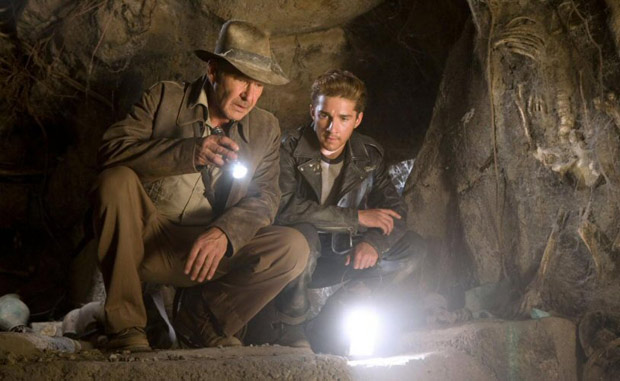 When Indiana Jones rode off into the sunset at the end of 1989's The Last Crusade, Spielberg intended the shot as a fitting farewell for his matinee hero. But Lucas, inspired by his idea of staging a sequel in a 50s Cold War era with Russians and  aliens, had other ideas.
How the belated sequel fared: Lucas first came up with his Kingdom Of The Crystal Skull concept in the 1990s, yet it took well over a decade for interests and schedules to finally align. When the movie appeared in 2008, it bucked the trend of a lot of other belated sequels on this list, in that it was a sizeable financial hit – even with a budget of about $186m, its $787m gross meant that it made more than four times its investment.
The audience reception, however, was less favourable; "nuked the fridge" was a phrase that would haunt the film for years afterwards, and probably still does. In the wake of the film's release, Spielberg was open about his misgivings about the plot – particularly the "inter-dimensional beings" that formed its titular Macguffin.
"George and I had big arguments about the MacGuffin," Spielberg admitted to Empire. "I didn't want these things to be either aliens or inter-dimensional beings. But I am loyal to my best friend. When he writes a story he believes in — even if I don't believe in it — I'm going to shoot the movie the way George envisaged it."
After 2008, talk surfaced from time to time of an Indy 5. Harrison Ford suggested that George Lucas had a premise for another sequel that was "crazy but good". But when Disney purchased Lucasfilm in 2012, the future of the series was thrown into doubt. It seems inevitable that the franchise will have a reboot, sequel or spin-off of some sort in the near future, but the likelihood of seeing Spielberg or Ford return again are looking increasingly remote with each passing year.
Wes Craven – Scream 4 (2011)
Released in 1996, Wes Craven's Scream singlehandedly revitalised the flagging slasher genre, injecting it with a much-needed dose of self-aware humour. Kevin Williamson's witty script was a big help, but it was also Craven's aptitude for pacing and building suspense that proved to be a masterstroke – simply put, Scream brought Craven's cult filmmaking to an audience too young to remember Last House On The Left, The Hills Have Eyes or A Nightmare On Elm St, while also providing plenty of laughs and in-jokes for those who did. By Scream 3 (2000), the series seemed to have reached a logical end, with a cooler critical reception yet a still lucrative turn-out at the box office.
How the belated sequel fared: When Wes Craven signed up to make a fourth Scream in 2010, he expressed his excitement at returning to the franchise, and stated that, if it was a big enough success, it could form the first chapter of a new trilogy. On paper, it seemed like a promising reunion, with Kevin Williamson returning as scriptwriter (with Ehren Kruger providing some additional rewriting), plus cast members Courtney Cox, David Arquette and Neve Campbell joined by a new generation of screaming teens.
Scream 4 made money, and provided some decent shocks, but its flaws are common to many belated sequels: what seemed fresh and modern in the 1990s seemed familiar and predictable by 2011. To date, there's been no signs of a further sequel.
Barry Sonnenfeld – Men In Black 3 (2011)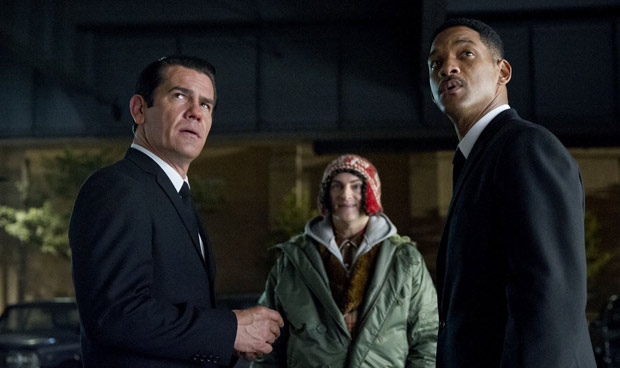 The first Men In Black, released in 1997, was a massive hit, and critics warmed to its sci-fi comic premise and the chemistry between its leads, Will Smith and Tommy Lee Jones. The 2002 sequel saw slightly lower returns and less glowing notices. Nevertheless, a second sequel was put into pre-production, but it would ultimately take nine years to appear on the big screen; multiple passes were taken on the script, and there was some talk of Sonnenfeld being replaced as director due to behind-the-scenes frictions on Men In Black II.
How the belated sequel fared: Filming began on MIB3 in 2010, at which point the script was still undergoing extensive rewrites. Heading into such an effects-heavy film without a fixed screenplay to work from is a risky idea, since it can quickly lead to unnecessary costs – and so it proved.
"What made it difficult for me was I would start designing aliens for a specific scene in the script," creature effects designer Rick Baker told us back in 2011, "and get pretty far along, and they'd say, 'We're not doing that scene anymore, it's not in the movie.'"
A production that started early in order to make the most of a New York tax break wound up costing a hefty $215m by the time it was finished. The results were relatively well received by critics, though, particularly compared to the decidedly lukewarm response to Men In Black II. The ticket sales were good, too, with grosses of $624m. Sony are apparently interested in making a fourth film – Oren Uziel's working on a script, the last we heard – but there's a potential problem: Will Smith, one of the keys to the franchise's success, seems unwilling to return once again. "I think three's enough for me," he told Collider last year.
As for Barry Sonnenfeld, he said back in 2012 that it would be "great" to make a fourth one. Time will tell whether Sony will press ahead with MIB4 without Will Smith as co-star.
George Miller – Mad Max: Fury Road (2015)
Starting in 1979, director George Miller's post-apocalyptic Mad max franchise helped turn Mel Gibson into a star, and were hugely influential. The series arguably reached its creative zenith with 1981's Mad Max 2: The Road Warrior, with its stunning car chases and marvellously bleak, dusty atmosphere. After 1985's Mad Max: Beyond Thunderdome, Mel Gibson went off to pursue his Hollywood career, while George Miller continued to find huge mainstream success of his own with films such as The Witches Of Eastwick, Babe, and Happy Feet.
How the belated sequel fared: Miller's planned sequel, Mad Max: Fury Road is surely among the most ill-starred projects in recent memory. In the planning stages for decades, the sequel was originally intended to star Mel Gibson again, before he ultimately lost interest. Then there was the idea of a 3D animated version, which was later in dropped for a 3D live-action approach in 2009.
Tom Hardy was signed up as the new Max Rockatansky, and production finally began in 2012. We'll have to wait until May 2015 to see how the resulting film will turn out, but the last we heard, Miller was feeling positive about its prospects. "Luckily after a ridiculous amount of work," Miller said last year, "is testing extremely well. We're very happy."
Belated sequels may not always fare brilliantly, but with a new cast in front of the camera – Charlize Theron and Nicholas Hoult join Tom Hardy here – we're hoping that Mad Max: Fury Road can buck the belated sequel trend, and provide a refreshingly new instalment in a venerable franchise. 
Follow our Twitter feed for faster news and bad jokes right here. And be our Facebook chum here.