Features
10 actors in unrecognisable film roles
You'll probably know their names, but definitely not their faces, at least in the films mentioned in this list. Here's our pick of actors in unrecognisable roles...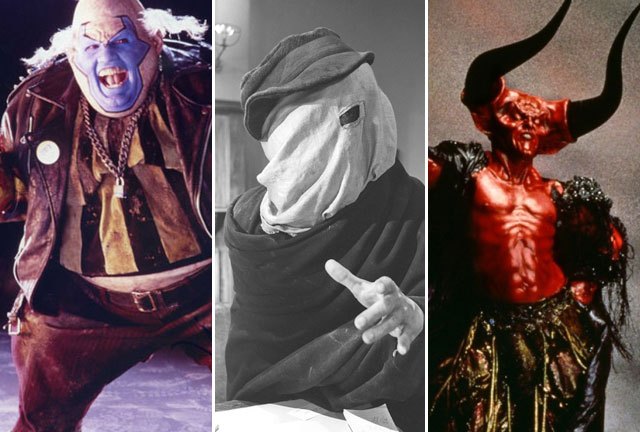 Actors are often praised for the sometimes extraordinary lengths they go to when inhabiting their characters, whether it's Christian Bale losing unhealthy amounts of weight for The Machinist or Charlize Theron adopting an unglamorous, haggard appearance (with more than a passing resemblance to Jon Voight) for Monster.
Sometimes, though, an actor will be so heavily disguised with make-up, fur or latex that, great though their performances are, it's almost impossible to tell exactly who we're watching. This list, therefore, is devoted to ten actors who, thanks to the respective efforts of various effects artists and computer wizards, probably wouldn't be recognised by their own mothers…
John HurtThe Elephant Man (1980)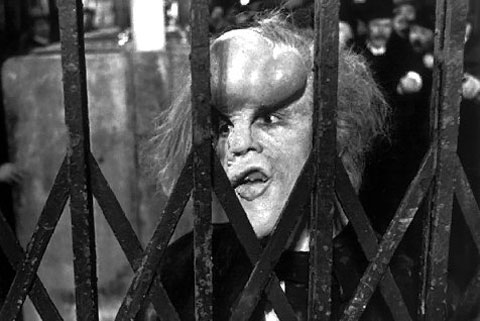 David Lynch's second film couldn't have been much more different from his chilly, surreal debut, Eraserhead, but he brought all his inventiveness and artistry to his beautifully-shot drama, The Elephant Man. The film's most memorable, though, for John Hurt's noble, gentle performance as John Merrick, a Victorian gentleman whose terrible physical deformities caught the attention of unsavoury circus owners, and later the medical scholars of 19th century London.
Although buried under a variety of cloth sacks, big hats and latex throughout, Hurt's turn is quite remarkable, and he thoroughly deserved the Best Actor Oscar nomination he got in 1981. Arguably, he should have won.
Tim CurryLegend (1985)
It's just as well that Tim Curry's performance in Ridley Scott's 80s fantasy was so characteristically exuberant – were it not for his distinctive voice and mannerisms, his performance as the horned, crimson and unfeasibly tall Lord of Darkness could have slipped by unnoticed. Curry's far too enthusiastic to allow make-up and prosthetics to entirely obscure him, though, and the result is one of the most fun, memorable embodiments of Satan ever to appear on the big screen.
Curry was on similarly devilish form as demonic clown Pennywise in the TV adaptation of Stephen King's It in 1990, but Legend remains the actor's most notable big-screen transformation to date.
John LeguizamoSpawn (1997)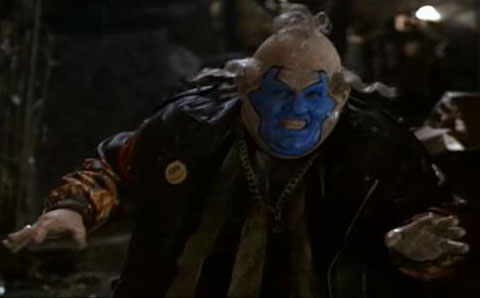 For this loose adaptation of Todd McFarlane's comic book, John Leguizamo stepped into the role of Violator, a diminutive and rotund demon in clown make-up. Leguizamo was reportedly paid $2million for his appearance in Spawn, which was presumably in light of the hours he must have spent in the make-up artist's chair – the actor once described the experience as being "Like a penis wearing a condom".
Sadly, the excellent make-up effects and Leguizamo's enthusiastic performance didn't save the film from a critical mauling. Viewed today, Spawn's a fun, if somewhat muddled movie, and deserved more attention than it received on release – Guillermo Navarro's cinematography adds a touch of class, and Leguizamo's clearly having fun, in spite of what was surely a restrictive outfit.
Gary OldmanHannibal (2001)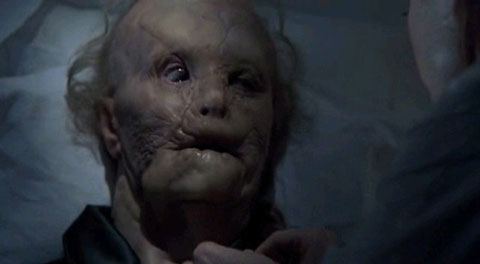 Ridley Scott's thriller replaced the simmering horror of The Silence Of The Lambs with lots of gore and somewhat daft operatic violence. And amid all the mayhem Hannibal Lecter causes, the presence of Gary Oldman is easily missed. In one of the strangest roles in the great actor's career, Oldman appears as a horribly disfigured, disabled millionaire called Mason Verger.
Oldman does what he can with the part, but he's repeatedly upstaged by the makeup effects that obscure him – his visage is so well disguised that, if his name didn't appear in the credits, I'm sure cinema-goers would never have known who he was. In a film that revels in its own excesses, Verger soon meets an untimely end – devoured by his own parcel of pet hogs.
Tim RothPlanet Of The Apes (2001)
Whatever you thought of Tim Burton's 2001 much-maligned Planet Of The Apes movie, Rick Baker's simian make-up effects were undeniably superb. Its cast of talented actors, including Helena Bonham Carter, Paul Giamatti and David Warner, were all (just about) recognisable in their ape guises, though the same couldn't be said for Tim Roth, who played chimp antagonist General Thade.
Clad in what looked like a metric tonne of armour, fur and latex, the only clue to Roth's presence beneath it all is his simmering, appropriately primal performance. While the rest of the film failed to live up to its promise, Roth's brilliantly nasty turn was a true standout.
Bill Nighy Pirates Of The Caribbean: Dead Man's Chest/At World's End (2006/7)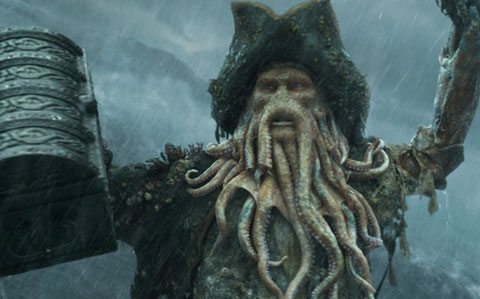 Had the great British actor Bill Nighy (see Love Actually, Shaun Of The Dead and Hot Fuzz) not appeared on various chat shows advertising his involvement with the second Pirates Of The Caribbean film, I would probably never have guessed that he was the chap behind all the digital trickery as antagonist Davy Jones.
In Dead Man's Chest, Nighy's distinctive features were entirely obscured by a beard of writhing tentacles, and topped off with a gigantic sailor's hat. As captain of ghost ship, the Flying Dutchman, he made a great villain, and the digital effects that brought his features to life won lots of plaudits as a result.
It wasn't until 2007's At World's End that Nighy had a chance to emerge from beneath his CG mask, appearing in a brief scene as a pre-transformation Davy Jones.
Tom CruiseTropic Thunder (2008)
Before 2008, it's unlikely that, out of all the possible actors who could effectively play an overweight, ranting Hollywood film producer, anyone would have chosen Tom Cruise. As it turned out, Cruise was brilliant as Les Grossman – and remarkably, the character (baldness, huge hairy hands, suspect dance moves and all) were his idea.
Although it would be a bit of a push to describe Cruise as entirely unrecognisable in the role (some of his mannerisms gradually become apparent as his scenes unfold), it's nevertheless a huge transformation for an actor who normally looks broadly the same in every film in which he appears (previously, his longest physical leap was probably Collateral, where he adopted a curious-looking grey hairdo as professional killer, Vincent). It's a great performance, too, and a reminder that, although Cruise generally favours rather more earnest, heroic leading roles, he has a gift for comedy, too.
Mathieu AmalricThe Extraordinary Adventures Of Adéle Blanc–Sec (2011)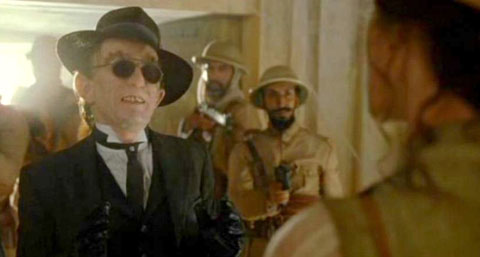 French actor Mathieu Amalric earned greater attention and justified praise for his performance in such films as The Diving Bell And The Butterfly, and starred as Bond villain Dominic Greene in Quantum Of Solace. You could easily have missed his turn in last year's Adéle Blanc–Sec, though, since he was completely unrecognisable as the decrepid villain, Dieuleveut.
Quite why Amalric took on such an anonymous role isn't clear, but he evidently has great fun with it, playing the hideous character – all puckered skin and stained teeth – with unrestrained relish. In fact, the entire film is infused with an infectious kind of cheer, as though director Luc Besson and everyone involved thoroughly enjoyed making this joyously retro pulp yarn.
With any luck, Besson will make at least one sequel, which will see Amalric reappear in the same loathsome role – Louise Bourgoin was great as the Edwardian heroine Adéle, and Amalric was almost as good in his brief role as her hideous nemesis.
Andy SerkisRise Of The Planet Of The Apes (2011)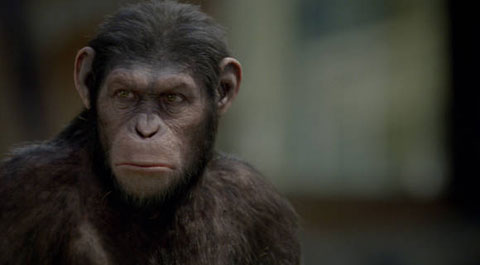 We couldn't very well write a list of this nature without mentioning Andy Serkis – one of the true chameleons of modern cinema. A highly accomplished actor in the traditional sense (his turn as Ian Dury in Sex & Drugs & Rock & Roll was proof of that on its own), Serkis is best known for his motion-capture work in films and videogames.
His portrayal of Gollum brought him to international attention, but Serkis turned an underappreciated practice into a true art form with an astonishing performance in last year's Rise Of The Planet Of The Apes. Although his features are entirely replaced by a computer-generated Caesar, a super-intelligent chimpanzee, his work here is mesmerisingly nuanced, and without doubt the finest marriage of cutting-edge technology and acting yet seen.
Willem DafoeJohn Carter (2012)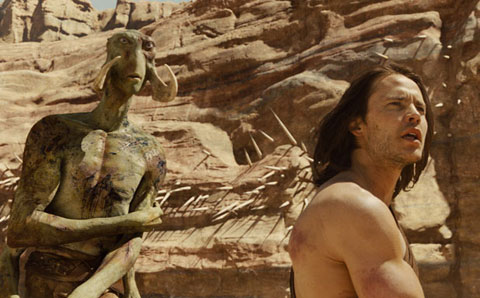 Actor Willem Dafoe is no stranger to playing eccentric characters in transformative roles – one of his finest was surely Shadow Of The Vampire, in which he played a fictionalised, undead version of the real-life actor Max Schreck. Bald and toothsome, he cut a sinister figure, and perfectly captured the disease-like presence of the vampire in FW Murnau's Nosferatu.
In this year's John Carter, meanwhile, Dafoe will play his most outlandish character yet – he'll star as Tars Tarkas, a lithe Martian who's an ally to the hero of the title. With his features hidden beneath a veneer of digital effects work, it'll be interesting to see just how much of Dafoe's immediately recognisable acting style will emerge from beneath all those pixels.