News
YouTuber Discovers a Hidden Mario Kart Wii Mission Mode
It looks like Nintendo intended to advance the Mission Mode introduced in Mario Kart DS.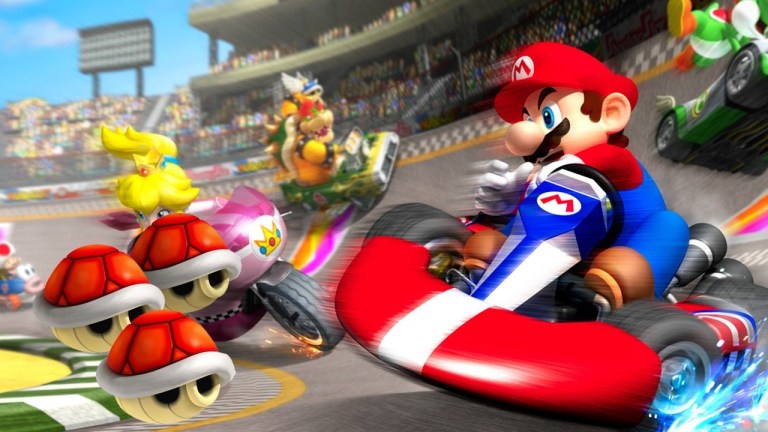 Given that Mario Kart 8 is far and away the best Mario Kart ever made (fight me…on Twitter) there's a good chance you haven't revisited some of the older Mario Kart games recently. There are, however, quite a few gamers in the world who are dedicated to sticking with one Mario Kart title in the hopes of discovering every secret and glitch that the games have to offer. 
One of those gamers, a YouTuber named MrBean35000vr, has just found something very interesting hidden in Mario Kart Wii's code. 
In the video above, MrBean35000vr (likely not their given name) details how he discovered that Mario Kart Wii's code contains a hidden Mission Mode similar to the one featured in Mario Kart DS. 
"The menus for Mission Mode have no available text, but the game is trying to load them; they've simply been erased," says MrBean35000vr. "Similarly, a massive file that would've contained mission parameters is not present, and without it, the mode can't start – UNLESS you simulate its existence, which is what I did."
By creating some suitable replacement files, MrBean35000vr was able to actually launch the abandoned mission mode. While much of the necessary text and assets associated with this mission mode were missing due to the loss of data folders which weren't replicable at the time of the hack, MrBean35000vr did show off some of the missions which were supposed to be included in the original game.  
It's actually quite fascinating to see how playable these challenges are. While some of them – most notably a drift challenge – will be instantly familiar to those who played Mario Kart DS' missions, others – such as boss battles and wheelie challenges – take advantage of some of the game's trademark assets. 
We're guessing that the cut mode can be attributed to the necessity of production cuts or perhaps just some internal dissatisfaction regarding its progress. Still, this is an idea we'd love to see Nintendo revisit should the Switch get a Mario Kart of its own. 

Read and download the full Den of Geek Special Edition magazine here!