News
YouTube Game Critic TotalBiscuit Has Passed Away
John "TotalBiscuit" Bain has passed away at 33 following a long fight with cancer.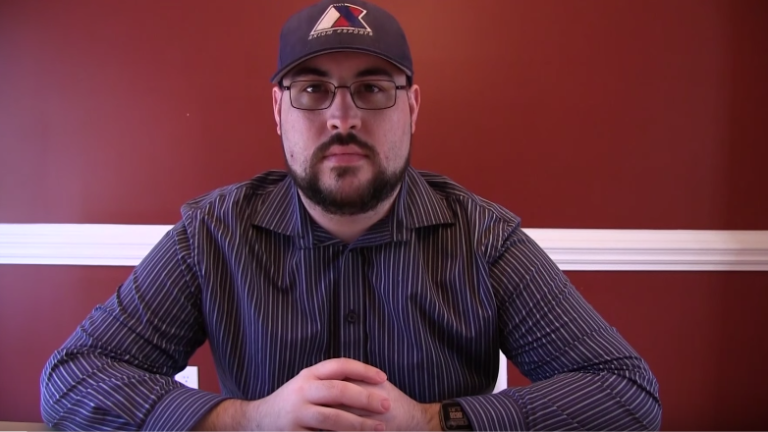 Longtime YouTube game critic John "TotalBiscuit" Bain has passed away at age 33. 
This tragic news was shared by John's wife, Genna, who posted a brief poem on Twitter alongside confirmation that TotalBiscuit had passed away yesterday, May 24. In addition to the poem, Genna mentioned in the comments section that her husband was still reviewing games and talking about Fortnite as he slipped in and out of a hepatic coma that took hold during the last few hours of his life.
In 2015, Bain announced that he was diagnosed with advanced bowel cancer. While chemotherapy was able to send the bowel cancer into remission and reduce the size of his tumors, the cancerous cells remained in his body and started to spread to his liver. Bain was told by doctors that he likely had 2-3 years to live at that point. 
Recently, Bain began experiencing severe back pain that he later found was related to the tumor. Bain recently discovered that he is not eligible for a clinical trial and that he is starting to come to terms with the fact that he does not have long to live. 
"That will most likely be my last health update, unless some miracle happens or we do indeed find a trial that can do something despite the damage to my liver," said Bain via Reddit. "I'd ask people not to speculate about how long I might have left…I've already exceeded the 'usual' lifespan of someone with my condition so whatever numbers people come up with are just that."
At that time, Bain also announced that he will no longer publish game critic videos, which meant the end of his popular "WTF Is?" series. Instead, Bain intended to focus his efforts on his podcast and a new video series in which he plays co-op games with his wife, Genna. John hoped that Genna might continue some of these series after he is gone. 
"I fully expect The Co-optional Podcast to go on and I love the thought that once I'm gone, the channels will go on in my absence, hosted by the person who knows me best and has been with me for the better part of my adult life," said John Bain. 
Unfortunately, John seemingly never got the chance to start that series with Genna. While surgery and medicine did help reduce some of the pain that TotalBiscuit was feeling around the time of his last major health update, the damage proved to be too great.
Along with being a beloved announcer whose voice will be instantly familiar to StarCraft 2 fans across the world, John Bain was a well-respected PC gaming critic whose long-form "first impression" reviews of titles helped inspire a new generation of YouTube game critics who desired to use the medium to truly explore the depths of a game and what it means to play it. He was by all accounts a generous and loving individual whose passion for gaming never wavered even as his health declined. 
Our sincerest condolences go out to his family and all who mourn this loss.