News
Xbox Team Explains Series X Console Name
After a little confusion, the Xbox team has stepped in to clarify how Series X and Xbox will be used in the next-generation.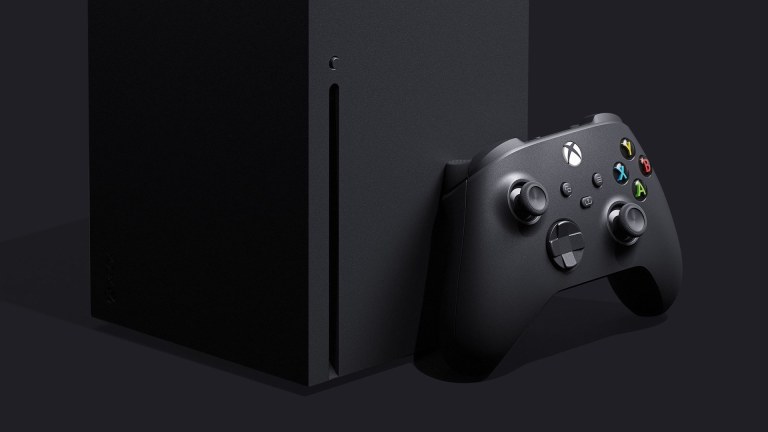 Microsoft (kind of) clarified the meaning of the Xbox Series X name by explaining that Series X is indeed just the name of a single model of Xbox. 
"The name we're carrying forward to the next generation is simply Xbox," said Microsoft via a statement made to Business Insider. "And at The Game Awards you saw that name come to life through the Xbox Series X…Similar to what fans have seen with previous generations, the name 'Xbox Series X' allows room for additional consoles in the future."
So what does that mean? Well, it means about what you'd expect. The next generation of Xbox consoles will still be generally referred to as Xbox (as in Xbox, Xbox 360, and Xbox One), and Series X is just the name of one console (the Xbox Series X).
The confusion in this instance seemed to stem from the idea that Microsoft may be using the phrase (Series X) as a naming convention for a series of next-gen consoles and not just one device. In other words, there was a theory that they may pivot away from the Xbox brand and just use "Series X" to identify their next consoles. However, this statement confirms that Series X is just the name of a single console.
Here's where things are going to get a little more confusing. Rumors suggest that the Xbox Series X will not be Microsoft's only next-gen console. They are also reportedly working on a digital-only device that will serve as the lower-end next-gen Xbox. While those rumors have not been confirmed beyond all doubt, it does make you wonder what that console will be called if it's ever released. 
In any case, you can certainly understand why Sony is just going with "PlayStation 5" as their next-gen console name. 
Matthew Byrd is a staff writer for Den of Geek. He spends most of his days trying to pitch deep-dive analytical pieces about Killer Klowns From Outer Space to an increasingly perturbed series of editors. You can read more of his work here or find him on Twitter at @SilverTuna014.