News
Xbox Project Scarlett Won't Be Final Console
Xbox boss isn't "planning for Scarlett to be our last console"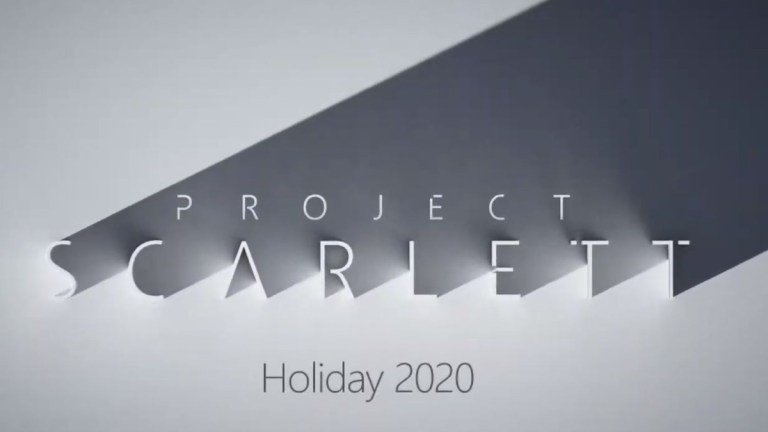 If you thought the upcoming Xbox Project Scarlett was going to be the final Xbox console, think again. The impressively-specced Scarlett, which is due to release during the 2020 holiday season, is not envisioned by Microsoft as the last of its home consoles.
This may come as something of a surprise, considering that the upcoming launches of Google Stadia and Microsoft's own Project xCloud suggest that the future of gaming could well be based around cloud-streaming solutions (which connect you digitally with powerful data centres and bypass the need for traditional consoles).
Many have predicted that the Xbox Scarlett will be the last Xbox console, but the big boss of Xbox – Phil Spencer – has now come forward to deny that. Speaking at E3, in an interview that Eurogamer shared online, Spencer said this: "I'll say what we're planning for. We're not planning for Scarlett to be our last console."
Spencer noted that whatever console comes after Scarlett will have to be "meaningful", implying that there would have to be a particularly cool concept or technological advancement in order for Microsoft to create a successor. "But we're not planning for not doing another console," he stressed.
As for the cloud, Spencer isn't against it. "We're going to continue with our xCloud work and the magic that's being put in there," he said. "But we look at it as, me running local hardware… and the analogy I use is going to be important… the analogy I use is, I'm a Spotify subscriber, I'm a Netflix subscriber, it's not like that streaming has led to fewer devices around me. If anything I have more devices around me. The price point of a console isn't for everybody, but it's not a thousand bucks. So the idea I would have a dedicated machine in my house that plays games really well doesn't seem foreign to me, even if I'm streaming games a lot of the time…But, again, I don't know. We don't yet know what past Scarlett would be the thing. We don't have a need to do one like two or three years after that. We would just continue to focus on, is there something meaningful from an experience we could do?"
As Microsoft's future plans firm up, we'll be sure to keep you updated.