News
Xbox Boss Explains Banjo-Kazooie Heading to Super Smash Bros. Ultimate
Fans have been asking for Banjo-Kazooie to enter the Super Smash Bros. universe for some time. How did it happen?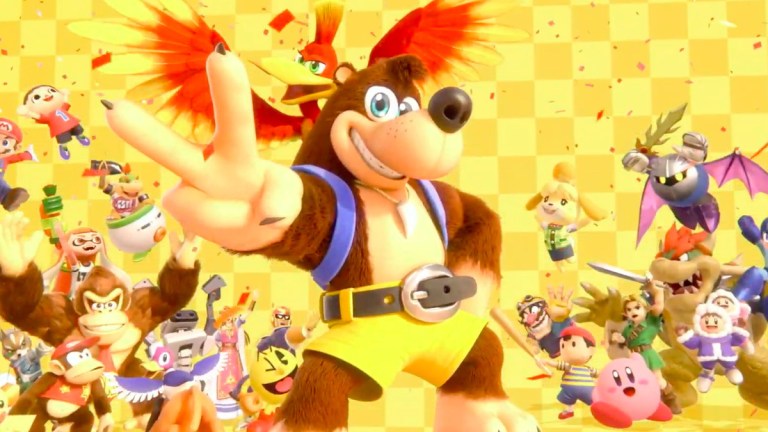 Streamed from E3 2019, the latest Nintendo Direct video revealed that the stars of Banjo-Kazooie will be added to the roster of Super Smash Bros. Ultimate this coming fall. But the big bear Banjo and his trusty bird pal Kazooie are owned by Rare, a subsidiary of Xbox Game Studios, which means that Microsoft and Nintendo must have made a deal in order to make this crossover happen.
Kotaku was quick to ask Xbox boss Phil Spencer how this agreement came to pass, and he was fairly open in offering an honest answer, it would seem: "The 'how' is not actually that interesting," Spencer admitted.
related: Watch all of the big E3 press conferences and live streams right here!
"Obviously we're one of the biggest third-party publishers on Switch," he continued, "so we have great relationships with their third-party team. And you've seen the ambition they've had with every character that's ever been in Smash and even more. So it was just kind of part of the partnership relationship we have with them."
Here's a trailer for Banjo-Kazooie's upcoming addition to the Super Smash Bros. Ultimate roster…
And if you were wondering if there were any juicy anecdotes involving Spencer and the Nintendo bosses having to hash out a deal, it sounds like there aren't such stories to tell.
"There wasn't anything kind of CEO-to-CEO that had to happen," Spencer told Kotaku. "People have asked me on social [media]—I'm sure you've seen that—over many years: 'Would I welcome having Banjo in Smash?' and I've always been open to that."
So, everybody was up for it, including the legions of fans who've been asking for it for years, and now it's happening. Banjo-Kazooie will join Super Smash Bros Ultimate in fall this year, and we'll let you know the exact release date when we hear it.