News
Xbox 360 sales shoot through roof
One price cut, and Microsoft sells lots of consoles. But scratch beneath the surface...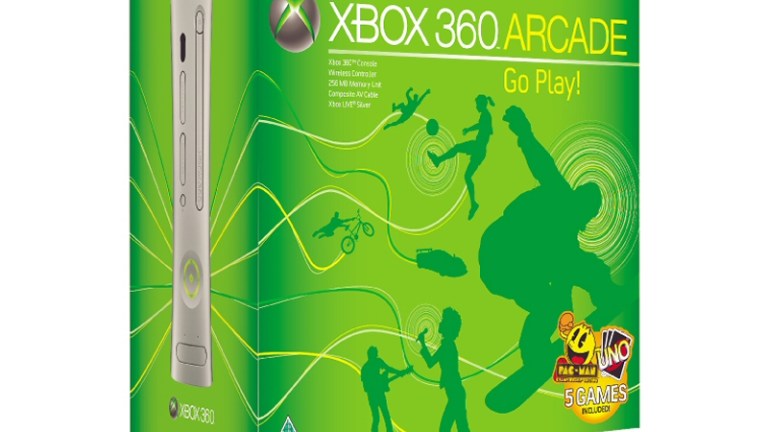 The recent round of prices cut that Microsoft bestowed upon the Xbox 360 has had an instant and gratifying effect, according to the happy-clappy press release that the firm has sent round.
According to Microsoft, since the price across the three different models of 360 was chopped (as we reported here), sales of the machine in the UK have soared by 214%.
Now we were always taught never to trust statistics. After all, 20 is a 100% increase over 10, but that still doesn't make it very much. But shy of actual sales numbers, we'll have to report that Microsoft reckons the machine outsold the PlayStation 3 by a factor of two-to-one over the past fortnight. It's not the most crucial selling period of the year, with the real test coming in the next three months, but it's generally recognised that mass market sales of a machine come when it's under £150, as the entry-level, hard drive-less Xbox 360 Arcade now is. In fact, at £129, you can imagine plenty of them being snapped up.
There's still a slight problem for us in that Microsoft has less room for future price cuts where Sony has lots, and that the Xbox 360 games line up this winter, outside of Gears Of War 2 and Fable 2, doesn't actually look very interesting. Certainly, Microsoft has its work cut out over the next year to inject some fresh life into the software line up.
There's also the small matter of the Nintendo Wii, which is happily outselling food and drink it would seem, on its unstoppable charge to console dominance. Two years ago, experts were predicting that its momentum would peter out. With the likes of Wii Fit still resoundingly sold out across the country, we suspect the Wii has a lot more sales juice in it left, and it's still not had its original £179 asking price cut at all.
Still, not a bad fortnight for Microsoft. But this is still very much a battle being won, rather than anything close to the war…