News
WWE 2K18 Roster, Trailer, Release Date, & More News
WWE 2K18's roster is shaping up to be a monumental collection of stars.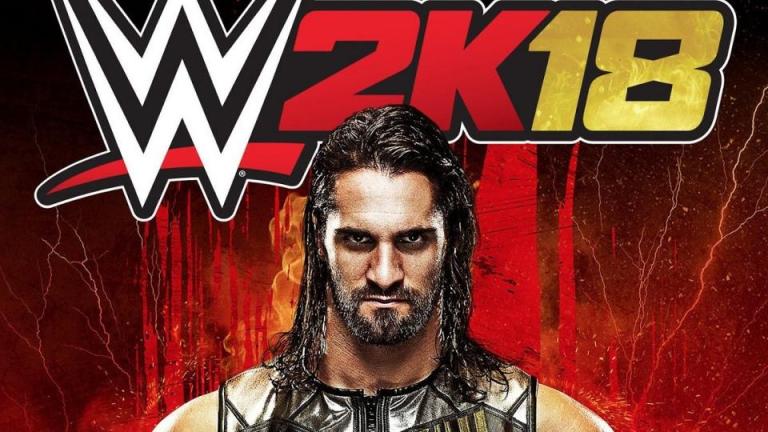 WWE 2K18 Roster
The WWE roster roll out continues as an additional 37 superstars have been added to the game. They include:
AJ StylesBayleyBecky LynchBobby RoodeBrock LesnarBrutus BeefcakeDaniel BryanEarthquakeEddie GuerreroEdgeEmber MoonGodfatherGoldbergGreg ValentineIvoryJey UsoJim "The Anvil" NeidhartJimmy UsoJohn CenaKerry Von ErichKevin Von ErichKurt AngleLarry ZbyszkoMaryseMickie JamesMojo RawleyNaomiNatalyaRandy OrtonRoman ReignsSasha BanksShinsuke Nakamura
WWE and IGN have begun their reveal of the WWE 2K18 roster. Rather than just throw out a few names over the next few weeks, they have decided to kick things off with the reveal of the game's first 47 playable wrestlers (or sports entertainers, if you prefer). There are more names on the way, but here's a complete list of every confirmed wrestler on the WWE 2K18 roster:
Bray WyattDolph ZigglerSami ZaynDean AmbroseBaron CorbinKalistoAkira TozawaSin CaraHideo ItamiEric YoungJinder MahalBushwacker ButchBushwacker LukeKonnorViktorCesaroSheamusKarl AndersonLuke GallowsNikki CrossAlundra BlayzeEmmaLitaSummer RaePaigeBrie BellaNikki BellaBritish BulldogBuddy RobertsDiamond Dallas PageBig Boss ManMark HenryBam Bam BigelowBret HartDusty RhodesThe UndertakerBig ShowAndre the GiantKaneDiesel (and Kevin Nash)Luke HarperErick RowanSawyer FultonAlexander WolfeKillian DainBraun StrowmanGoldust
WWE 2K18 Latest News
2K has confirmed that they will release a version of WWE 2K18 for the Nintendo Switch.  
At this time, 2K has not released full details regarding how closely this version of the game will emulate the Xbox and PlayStation versions. However, they have stated that the Switch version will include a new MyCareer experience, upgraded customization options, and a full-size roster. 
As 2K also noted, this is the first time in five years that a WWE game will be available on Nintendo platforms.
WWE 2K18 Release Date
Currently, WWE 2K18 is expected to be released on October 17, 2017, for PlayStation 4, Xbox One, and Nintendo Switch. There's no word regarding the PC version of the game at this time. 
WWE 2K18 Details
WWE 2K has always been one of the most scrutinized yearly installments in all of gaming. Between the series' long-standing engine issues and general lack of gameplay depth, the WWE 2K series is usually met with a host of complaints to go along with the games' still impressive sales numbers.
This year, however, publisher 2K Games says that fans should expect WWE 2K18 to include some long-awaited feature requests. 
At a development summit, executive producer Mark Little spoke about WWE 2K18 will distinguish itself from previous installments. One of the biggest changes coming to this year's game involves an overhaul of the WWE Universe mode. This mode will no longer function as a straightforward recreation of WWE's television and PPV schedule and will instead incorporate the recent brand split changes to help create a "more organic" long-term mode for the game. While 2K didn't go into details regarding the extent of these changes, it sounds like the plan is to add a lot more surprise events that will shake-up the sometimes predictable flow that hindered Universe's appeal.  
Furthermore, 2K and developers Visual Concepts and Yuke's plan on finally rewriting a significant part of WWE 2K's much maligned in-game engine. Early reports indicate that this new engine not only makes arenas, wrestlers, and matches look more authentic but that it removes the trademark "jankiness" that has plagued this series in recent years. Little stated that he believes everyone involved with the game has finally realized how to turn the dynamic presentation style of a WWE show into a "cohesive package."
Continuing the trend of making WWE 2K18 feel like an organic recreation of an actual wrestling show, 2K also stated that 2K18's commentary will receive a massive upgrade. The team reportedly brought in the developers responsible for NBA 2K's stellar commentary mode to help ensure that the almost humorous repetitiveness of previous WWE 2K game's commentary is replaced with dynamic calls and in-game analysis. 
Little also stated the team's attempt to improve WWE 2K's career mode through the implementation of a more serious story and the addition of a Road to Glory mode which will apparently serve as something of an end-game for the traditional career option. However, it's not entirely clear what the relationship between these two modes is at this time. 
Finally, Little briefly touched upon the team's redesign of the game's grappling system (this new one will apparently be more intuitive while expanding upon the late-game depth of the system via the incorporation of different fighting styles), 2K's plans to improve all the game's Create-A options, and the addition of new gameplay options such as the ability to arrange inter-gender matches and take a custom female competitor through the game's career mode.  
WWE 2K18 Trailer
The first trailer for WWE 2K18 shows Seth Rollins literally setting fire to wrestling's past in order to establish himself as a superstar who cannot be compared to any legend that came before:

Read and download the full Den of Geek Special Edition magazine here!