News
WWE 2K Developers Working on Secret Rival Wrestling Game
WWE 2K studio Yuke's is working on an internal rival to the popular wrestling series.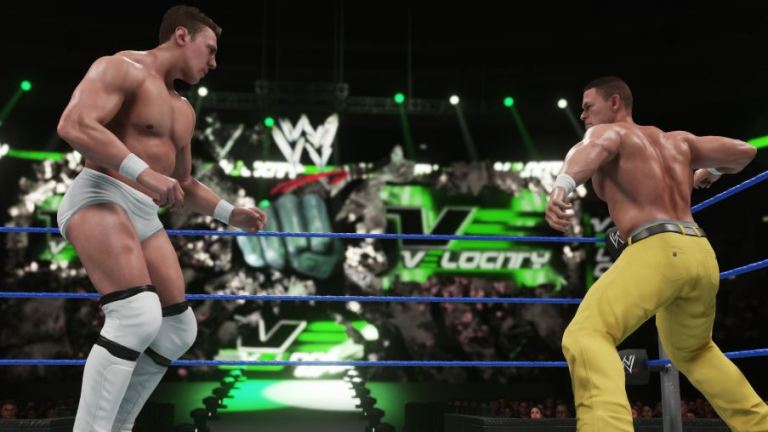 WWE 2K developer Yuke's is working on a secret wrestling project that the studio hopes will spark some competition and inspire the WWE2K team to innovate the franchise.
"I think having no competitor isn't healthy at all," says Yuke's senior vice president Hiromi Furuta in an interview with Video Games Chronicle. "When we had competitors in the wrestling space, we were determined not to lose and that was a great motivator for creating something great…But right now, looking at the market demands, players are expecting something new every time we release a game and we feel like we haven't achieved what we've really wanted to do."
To clarify, Yuke's is not letting go of their WWE 2K team, and they're not dropping the WWE license. Instead, they're simply working on a new wrestling IP which they hope will create more competition in the wrestling genre in order to make the 2K games better. Interestingly, Furuta openly places some of the blame for the state of that series at the foot of publisher 2K. 
"For example, in many cases, we're still using old assets and we're not able to do some things in the way that we want to," Furuta says of the studio's relationship with 2K. Furuta also notes that Yuke's wants to "find a way" to improve the studio's relationship with 2K but seems to suggest that may take some time. In the meantime, they will continue to work on this internal rival game which is so early into development that Furuta can't really say what kind of game it will be. What we do know is that it won't follow the WWE 2K formula. 
"We're not chasing money or trends," says Furuta. "We'll go in whatever direction we feel is most interesting, combined with the passion of whoever leads the project. As long as whoever leads the project has enough passion, then I'm sure we will achieve our goals."
It's hard to deny that the wrestling video game genre could use some fresh blood. While WWE 2K19 was actually quite good, many saw it as the latest example of a formula that's been growing increasingly stale over the years. Not since the glory days of the AKI N64 games have we been treated to proper competition within the wrestling genre. Whether this new game goes the arcadey route (such as we saw with the brilliant WWF WrestleFest) or opts for something close to a simulation, it'll just be nice to have a new wrestling game to play. 
Matthew Byrd is a staff writer for Den of Geek. He spends most of his days trying to pitch deep-dive analytical pieces about Killer Klowns From Outer Space to an increasingly perturbed series of editors. You can read more of his work here or find him on Twitter at @SilverTuna014.