News
World of Warcraft Classic Update Adds Dire Maul Ahead of Schedule
World of Warcraft Classic and Battle for Azeroth are about to get a ton of new content thanks to these updates.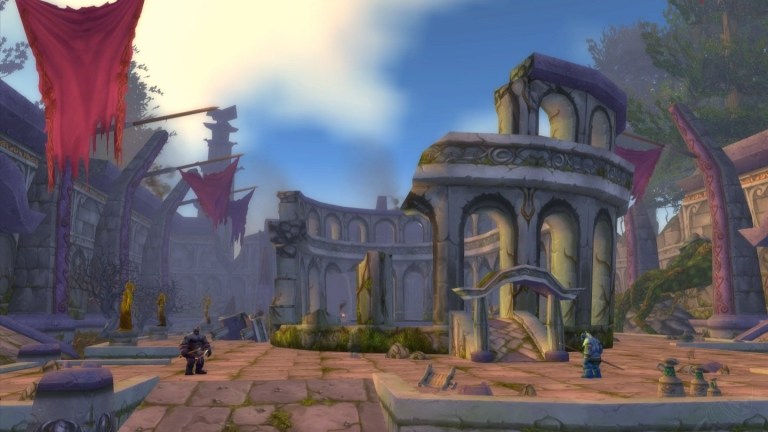 Major new additions to World of Warcraft Classic and World of Warcraft: Battle for Azeroth have been confirmed by Blizzard. 
For WoW Classic fans, the big news is that the Dire Maul dungeon will be added to the game on October 15. Previously, Dire Maul was supposed to be added to WoW Classic during the game's "Phase 2" content period (which is still set to be released later this year), but it seems that Blizzard has decided to move its release up in order to inject some new content into the game for those who are power grinding through the retro experience. 
For those who don't know, Dire Maul is an elaborate World of Warcraft dungeon that is split into multiple wings (similar to how WoW Classic's Scarlett Monastery instance is structured). It's best remembered for its world buffs, elaborate run techniques which allowed players to cleverly skip large areas by exploiting certain mechanics, and an amazing PvP area which allowed members of the same faction to battle and maybe score some rare gear. It's also home to some of the better loot for its level range. 
The rest of the remaining Phase 2 content is still set to be released sometime later this year, but this does set what could be seen as an interesting precedent in regards to how WoW Classic content is distributed. Previously, Blizzard seemed committed to sticking with the game's original content release structure in regards to updates. Now, though, it sounds like they're at least willing to bend that format. 
In other World of Warcraft news, Blizzard has announced that they're preparing a massive new content update for Battle for Azeroth called Visions of N'Zoth which will feature a new raid, add two new playable races, overhaul the series' auction house, and much, much more. We highly recommend checking out their full video breakdown of the content update if you want the scoop on everything that is coming to the retail version of the game. 
It's an exciting time to be a WoW fan. WoW Classic is going strong, Battle for Azeroth is getting some much-needed updates, and Blizzard generally seems to be more enthusiastic about the franchise than they have been in years. 
Matthew Byrd is a staff writer for Den of Geek. He spends most of his days trying to pitch deep-dive analytical pieces about Killer Klowns From Outer Space to an increasingly perturbed series of editors. You can read more of his work here or find him on Twitter at @SilverTuna014.