News
World of Warcraft Classic: Blizzard Confirms Release Date and Closed Beta
Vanilla World of Warcraft servers are going live later this year.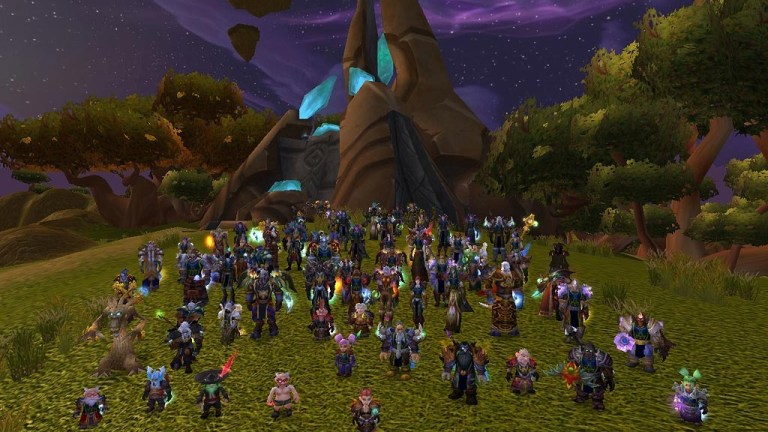 Blizzard has announced that World of Warcraft Classic will get a closed beta period that goes live starting on May 15. An additional stress test is planned for later in May, but Blizzard has not revealed the date of this stress test or confirmed whether or not it will be an open event. During this time, players will be able to reserve up to three names on the server of their choice ahead of WoW Classic's official release date on August 27. 
This will all come as welcome news to those who spent years begging, writing petitions, and even creating their own versions of vanilla World of Warcraft servers. For those wondering, vanilla World of Warcraft refers to World of Warcraft as it was – or roughly as it was – when the game shipped in 2004. Blizzard has made quite a few sweeping changes to the game since it launched – both in-world and in relation to certain features – which have made WoW's millions of players quite nostalgic for a simpler time when the MMO first launched. 
In recent years, the hunger for that vanilla version of WoW has been fed by fan servers designed to preserve WoW in its original state. Slowly but surely, Blizzard has deactivated each of those servers while not offering much in the way of assurances that it will ever provide that feature in an official capacity. 
Further Reading: Our Hands-on Preview of World of Warcraft Classic
Because Blizzard wishes to implement vanilla servers officially, the studio also wants to make sure that its take on vanilla servers is up to the modern standards of existing versions of WoW. The studio specifically stated that it is "committed to making an authentic, Blizzard-quality classic experience." According to initial reports and our own preview of WoW Classic, it sounds like Blizzard's done a pretty good job of recreating the original experience while updating it enough to meet modern standards. 
Of course, many people have fond memories of classic World of Warcraft due to the fact it harbors so many of the game's greatest moments. While recent WoW expansions have certainly featured some highlights, you can rest assured that those celebrating the game's upcoming 15th anniversary will be celebrating the so-called golden years of the game when they do. 
Will the official version of vanilla WoW hold up to the pressures of time? We're very eager to learn the answer to that question. 
Matthew Byrd is a staff writer for Den of Geek. He spends most of his days trying to pitch deep-dive analytical pieces about Killer Klowns From Outer Space to an increasingly perturbed series of editors. You can read more of his work here or find him on Twitter at @SilverTuna014.