News
World of Warcraft 15th Anniversary Collector's Edition: Release Date, Price, and Details
Blizzard is celebrating World of Warcraft's 15th anniversary with a collector's edition and an in-game event.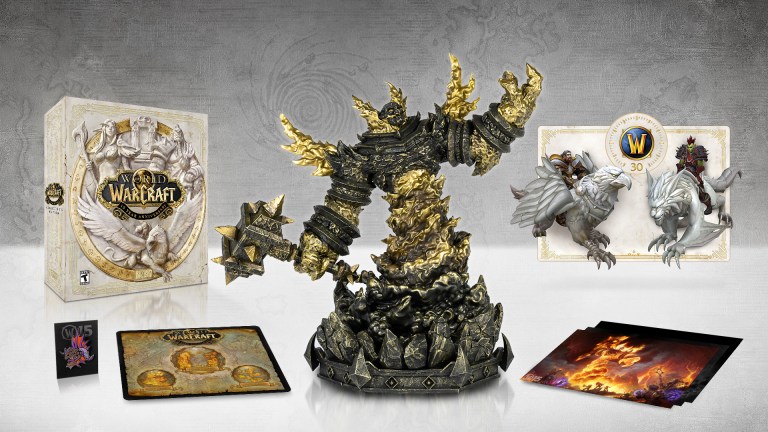 Blizzard has announced a special edition of World of Warcraft in celebration of the MMORPG's 15th anniversary. 
This 15th-anniversary edition of the game will release on October 8 for $99.99. This collector's edition includes a Ragnaros statue, an Onyxia pin, a mousepad featuring a map of Azeroth, and a series of art prints. The collector's edition of the game will be available to pre-order via the Blizzard store. 
Even if you don't purchase this special edition of World of Warcraft, you can still take part in the upcoming in-game anniversary event that Blizzard has planned. This event will reward all players with a Lil' Nefarian pet just for logging into the game during the event's runtime. Interestingly, Blizzard has also teased the ability to fight various bosses throughout the history of World of Warcraft, it's not entirely clear how this part of the event will work, but the Kael'thas Sunstrider raid boss from Burning Crusade has been name-dropped as one of the fights available as part of this boss comeback tour. 
Finally, those who complete a series of in-game challenges will be rewarded with an Obsidian Worldbreaker flying mount. Blizzard hasn't detailed what these challenges will include, but again, it does sound like you'll have to complete them during the time of the event itself which is expected to start sometime in the fall.