News
Wolfenstein: Youngblood Trailer and Release Date
Everything we know about Wolfenstein: Youngblood, including latest news, release date, trailers, and much more!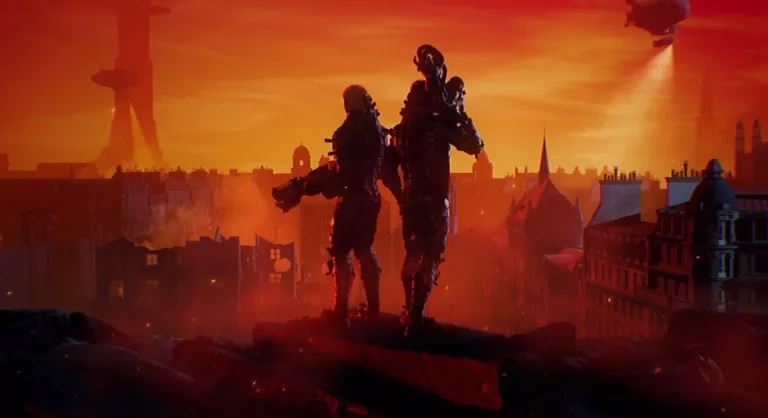 Bethesda has revealed that there are two new Wolfenstein games in development. The first is a title known as Wolfenstein: Youngblood. 
While this isn't the next mainline Wolfenstein game – there's still no word regarding whether or not we'll be treated to a Wolfenstein III – it is a fascinating "spin-off" of sorts that is primarily meant to be played as a co-op shooter. Yes, Wolfenstein: Youngblood is a co-op shooter that lets you play as B.J. Blazkowicz's daughters as they shoot their way through an alternate version of 1980's Paris. 
This does seemingly make Youngblood a pseudo-sequel to the events we saw in Wolfenstein II, but it's not entirely clear whether or not this game will touch upon the story threads that were left lingering by Wolfenstein II. Instead, it appears that this game will tell a story that more of its own. 
The good news is that Youngblood is being developed by the folks at Machine Games (who have been responsible for the modern Wolfenstein games we've enjoyed thus far) and that you'll be able to play it by yourself in some form if you aren't able to find a friend to stick with you until the end.
Here's everything we know about Wolfenstein: Youngblood.
Wolfenstein: Youngblood Release Date
Wolfenstein: Youngblood will launch for PC, PlayStation 4, Xbox One, and Nintendo Switch on July 26, 2019.
Wolfenstein: Youngblood Buddy Pass
Wolfenstein: Youngblood's Deluxe Edition will feature a Buddy Pass that lets you play online with someone even if they don't own the game. You are able to invite one player at a time to play with you, and they are able to play the game so long as they join you. That player will be able to upgrade to the full game at any time. 
Wolfenstein: Youngblood Trailer
We've finally got a launch trailer for Wolfenstein: Youngblood that offers a stylistic look at what you can expect from this exciting spin-off:
E3 2019 provides once again with this fresh look at Wolfenstein: Youngblood
There's a new trailer for Wolfenstein: Youngblood that showcases B.J. Blazkowicz's daughters following in his footsteps as they learn a few details about their parents that they seem to have not realized before. Along the way, we learn that Youngblood will feature the modern Wolfenstein series trademark insane humor. Take a look:
Here's the debut trailer for Wolfenstein: Youngblood
Matthew Byrd is a staff writer for Den of Geek. He spends most of his days trying to pitch deep-dive analytical pieces about Killer Klowns From Outer Space to an increasingly perturbed series of editors. You can read more of his work here or find him on Twitter at @SilverTuna014.