News
Wolfenstein 2: DLC Release Date & Details
Wolfenstein 2 just keeps on giving. Here's everything you need to know about the game's upcoming DLC!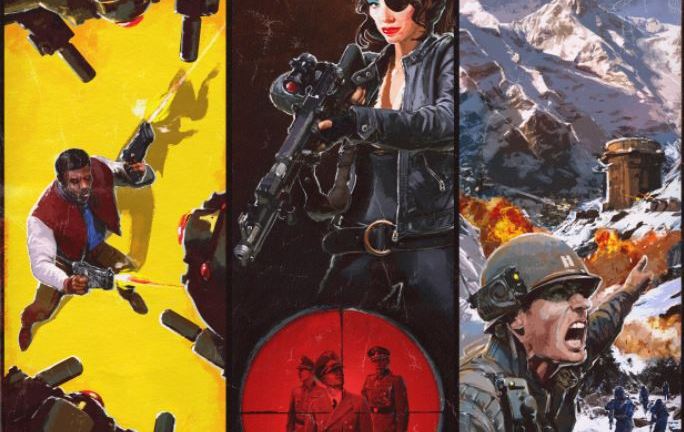 Bethesda has detailed their release strategy for Wolfenstein II's suite of diverse single-player DLC. 
The first DLC release, Episode Zero, was actually made available on November 7 as part of the game's pre-order bonuses and season pass system. This first release introduced players to the characters that they will control throughout the rest of the DLC releases. 
However, the first substantial DLC add-on, titled The Adventures of Gunslinger Joe, will not be available until December 14th. This add-on focuses on a young man named Joseph Stallion (great name). Stallion was a former NFL quarterback who joined the American resistance against the Nazi invasion. While Stallion's battle starts in Chicago, his efforts will reportedly take him as far as outer space.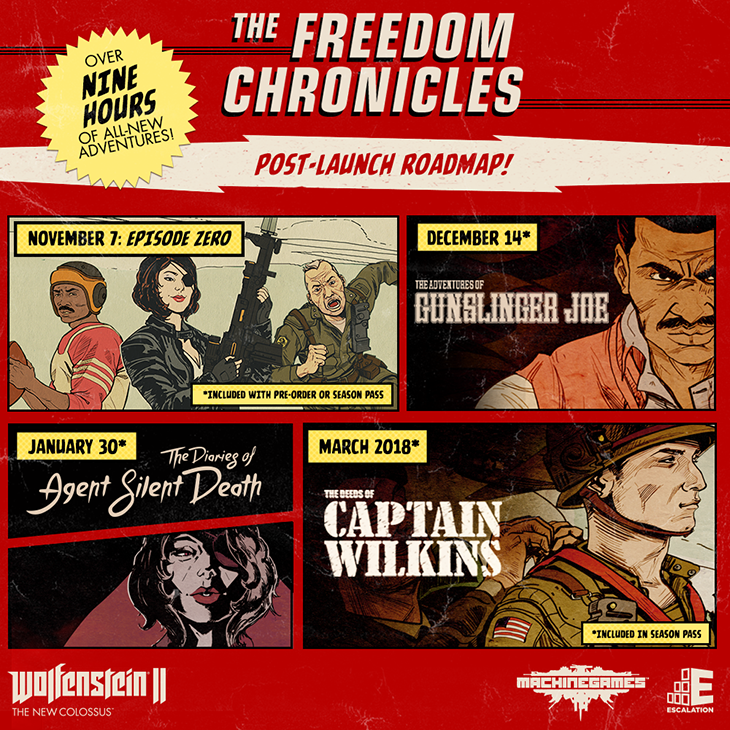 The second DLC pack, The Diaries of Agent Silent Death, will be available on January 30. This intriguing add-on focuses on a former OSS agent named Jessica Valiant. Valiant used to be an OSS assassin, but she turned against her former employers. Now, she fights the Nazis in California in an attempt to uncover details regarding the top-secret Operation San Andreas. 
Finally, players will get to experience The Amazing Deeds of Captain Wilkins sometime in March of 2018. We don't know quite as much about this release, but it does star Captain Gerald Wilkins; a US Army hero. Wilkins must embark upon a dangerous mission to Alaska in order to prevent a Nazi operation called Black Sun. 
We fully expect these releases to retain the spirit of the base game. That means that you can expect them to be a little bit silly, a little bit vulgar, and a chock-full of surprisingly emotional moments. We're already big fans of the G.I. Joe style artwork used to tease these additions. 
The Wolfenstein II Season Pass will set you back $25 if you haven't already pre-ordered it. If you haven't purchased Wolfenstein II already and are wondering if you should, be sure to check out our review of the game right here.