News
Windjammers 2, Slay the Spire, and More Indies Coming to Nintendo Switch
Windjammers 2 highlights a host of great indie games coming to Nintendo Switch.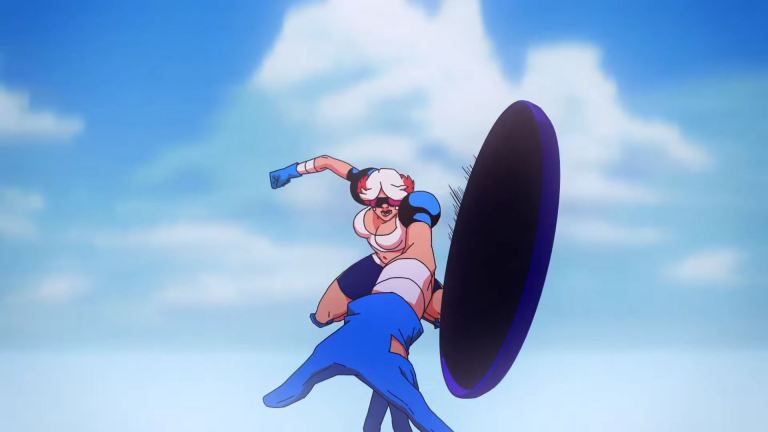 The latest Nintendo Direct video reveals some of the biggest indies coming to the Nintendo Switch. 
The arguable highlight of the video is the reveal of Windjammers 2. Some of you might remember that we called Windjammers one of the most underrated multiplayer games ever made. Well, this sequel looks to expand upon the greatness of the original by utilizing the same digital sport that combines the best of volleyball and air hockey. Fast, chaotic, and mechanically perfect, Windjammers is one of the most entertaining multiplayer games of the '90s. We'll see if this sequel can live up to the original's legacy when it releases in 2019. You'll also be able to snag the original Windjammers for Switch starting on October 23. 
Elsewhere in the video, Nintendo revealed that Slay the Spire is finally coming to the Switch. Currently boasting an Overwhelmingly Positive community score on Steam across over 15,000 reviews, Slay the Spire is an Early Access title that combines elements of roguelikes and deckbuilding games. It asks you to survive three areas full of traps, enemies, and events by utilizing a small deck of cards that you expand as you progress. Only the best deck builders will ever see the better end of the game's most punishing areas and battles. 
Described by some as the perfect game for Nintendo Switch, Slay the Spire is coming to Nintendo's console sometime in 2019. 
Nintendo also confirmed the Switch release of Terraria in 2019, a port of This War of Mine that is set to arrive in November, and the Nintendo Switch version of Prison Architect. This video also showcased smaller titles like The Gardens Between (an abstract puzzle game), Monster Boy and The Cursed Kingdom (a follow-up to the Wonder Boy series), and a roguelike called Everspace. All of those games (and more indies) are expected to arrive on Switch before the end of the year. 
While we're still waiting to hear on some major Switch games, the reveal of these titles alongside confirmation of Diablo III's Switch port means that Nintendo fans won't need to wait for Nintendo games to justify their purchase. 
Matthew Byrd is a staff writer for Den of Geek. He spends most of his days trying to pitch deep-dive analytical pieces about Killer Klowns From Outer Space to an increasingly perturbed series of editors. You can read more of his work here or find him on Twitter at @SilverTuna014. 
Read the latest Den of Geek Special Edition Magazine Here!