News
WildStar's First Content Patch, The Strain, Detailed
A strain will be infecting rowsdowers everywhere in WildStar's first major content patch, "The Strain," coming in July...
Carbine Studios has released information about its first major content update for WildStar. The update will be titled "The Strain," and will be filled with new content, including an entire new zone, new solo missions, new path missions, new gear, housing items, costumes and mounts.
The Strain is something horrible living deep beneath the surface of planet Nexus that will bring new gastrointestinal terrors to the surface in a new zone named Blighthaven, a zone filled with purple and green hues. Along with the new zone, players will also be able to revist areas from Nexus that have been drastically altered, such as the Northern Wilds (which will become the Northern Wastes).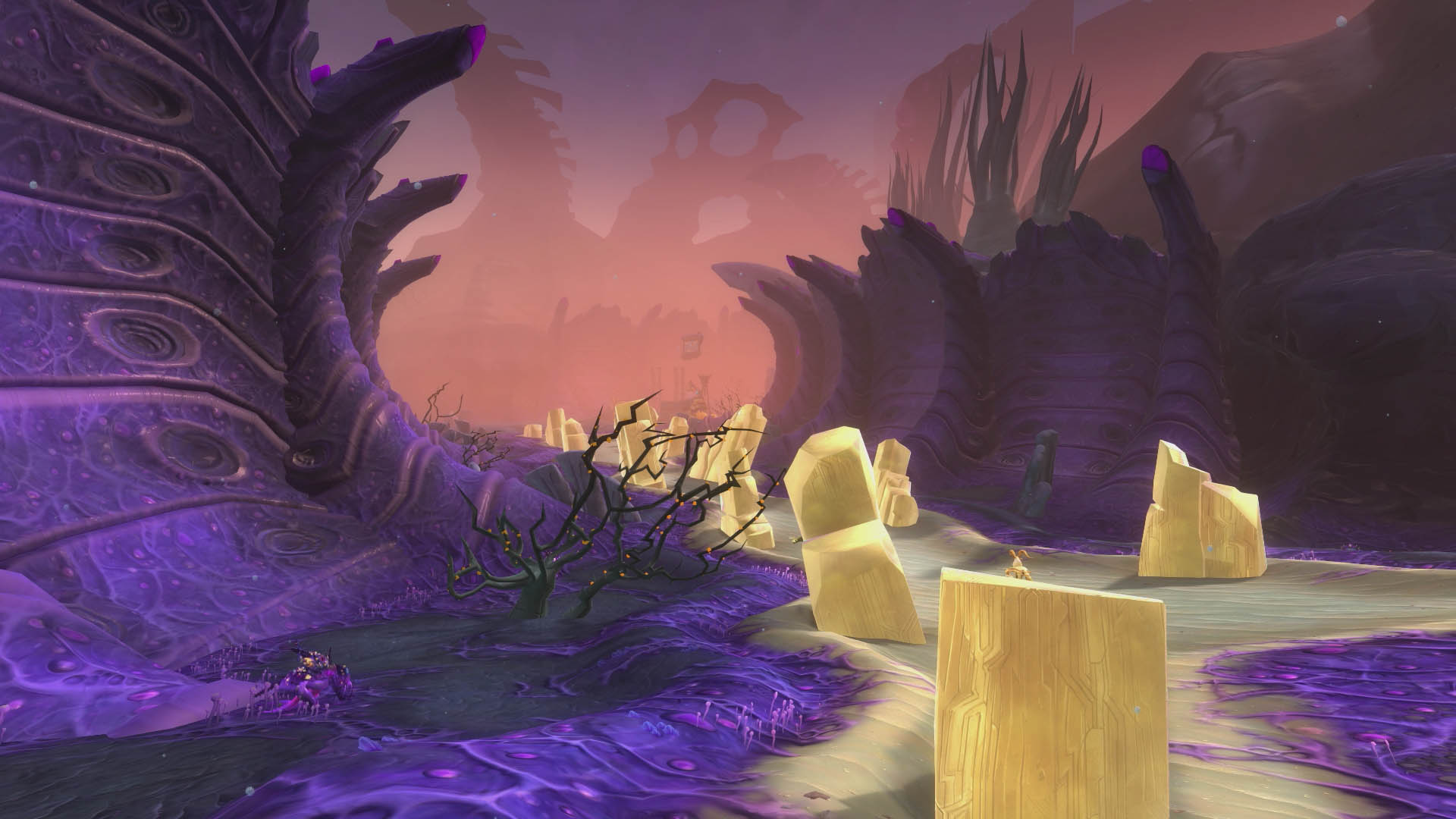 There will also be a new public event called "Guardians of the Grove," a tower defense game that will bring you face-to-face against the Entity and his monstrous forces, and a dungeon-like area for group combat called "The Nursery" that includes a boss fight against the Strain-corrupted Elyona the Mad.
Most notable in the update–at least in my opinion–are the badass-looking new customization options that come along with the update, including a rib cage for your house and a zombified hoverboard skin. The update is aimed at end gamers (level 50), although the devs say it won't be as difficult as the dungeons are. The Strain will also see new Strain-themed gear (and it all looks hella cool).
The Strain will also bring new dyes and an emote (your character will have an evil laugh with an animated "Mwaa ha ha" over his/her head, similar to the NomNom animation). Hilarious.
The Strain will be released sometime during the week of 6/30. Although there is no set date for it just yet, Carbine says it'll roll out DEFINITELY by July 3. In the meantime, the studio will be releasing more information on June 24, June 26, and then a DevSpeak video on June 30.
I'm stoked that WildStaris already getting a major content update, although I'm still only level 35 at the moment, so I won't be able to enjoy it yet. But, there's at least a few weeks to get to max level beforehand.
For more on WildStar,stay tuned to Den of Geek.
Like us on Facebook and follow us on Twitter for all news updates related to the world of geek. And Google+, if that's your thing!